¿Adoras la cartelería vintage?
MHR Studio es la creadora de esta colección monocromática que aúna dos carteles de estilo tipográfico. Uno de ellos se centra en la célebre escuela Bauhaus, uno de los grandes referentes en el mundo del arte y diseño industrial. El otro se centra en el icónico símbolo "&" grande acompañado de texto pequeño con la palabra "chill" colocada encima del símbolo. Todo el texto está en una fuente negra con efecto rústico.

Decorar con estampados tipográficos es la forma perfecta de crear un estilo único y añadir un toque personal a tu hogar. Perfecto para decoraciones nórdicas e industriales.

Haz scroll hacia abajo para ver los cuadros que hemos incluido en esta colección y si te gustan puedes añadirlos desde esta misma página a tu cesta, configurando el tamaño y seleccionando el tipo de enmarcación que quieras.

La Colección Nom. 027 que te proponemos aquí, tiene la siguiente configuración:

- Formato: Cuadro
- Marco: Roble
Buy now
Set up your prints
Select the prints you want from this collection, setting the size, format and framing that you like the most, and add them directly to your basket.

Scroll down
↓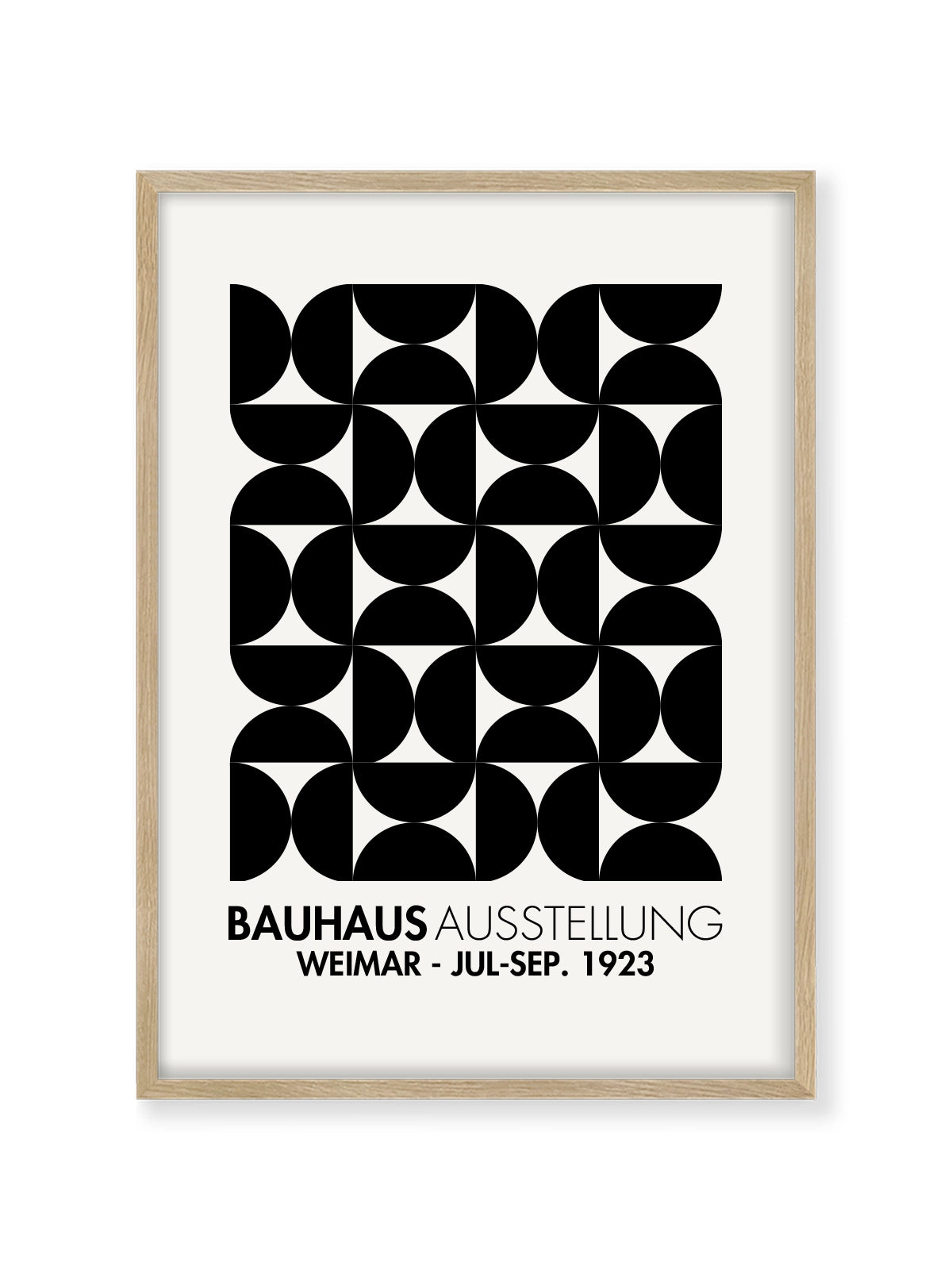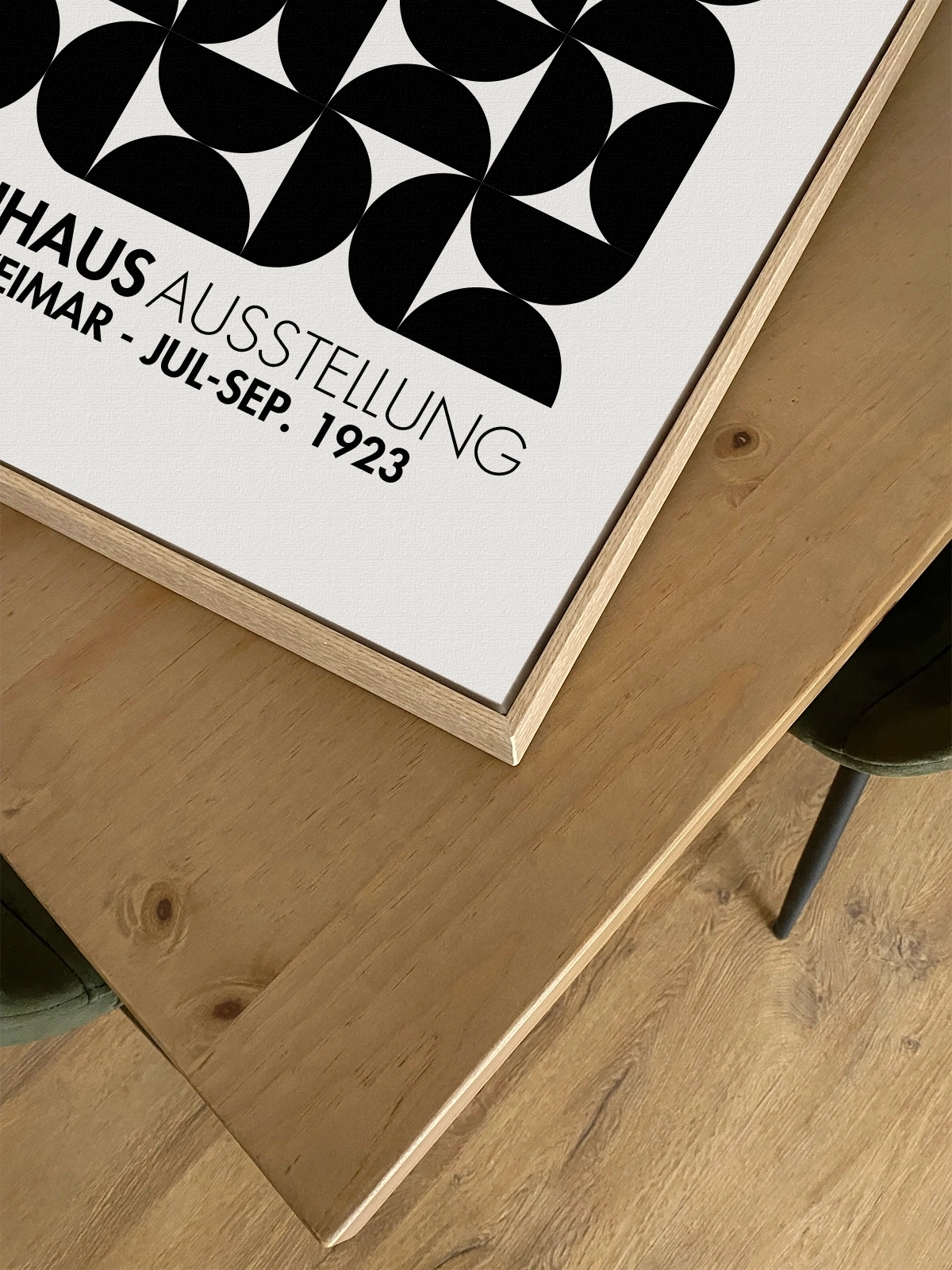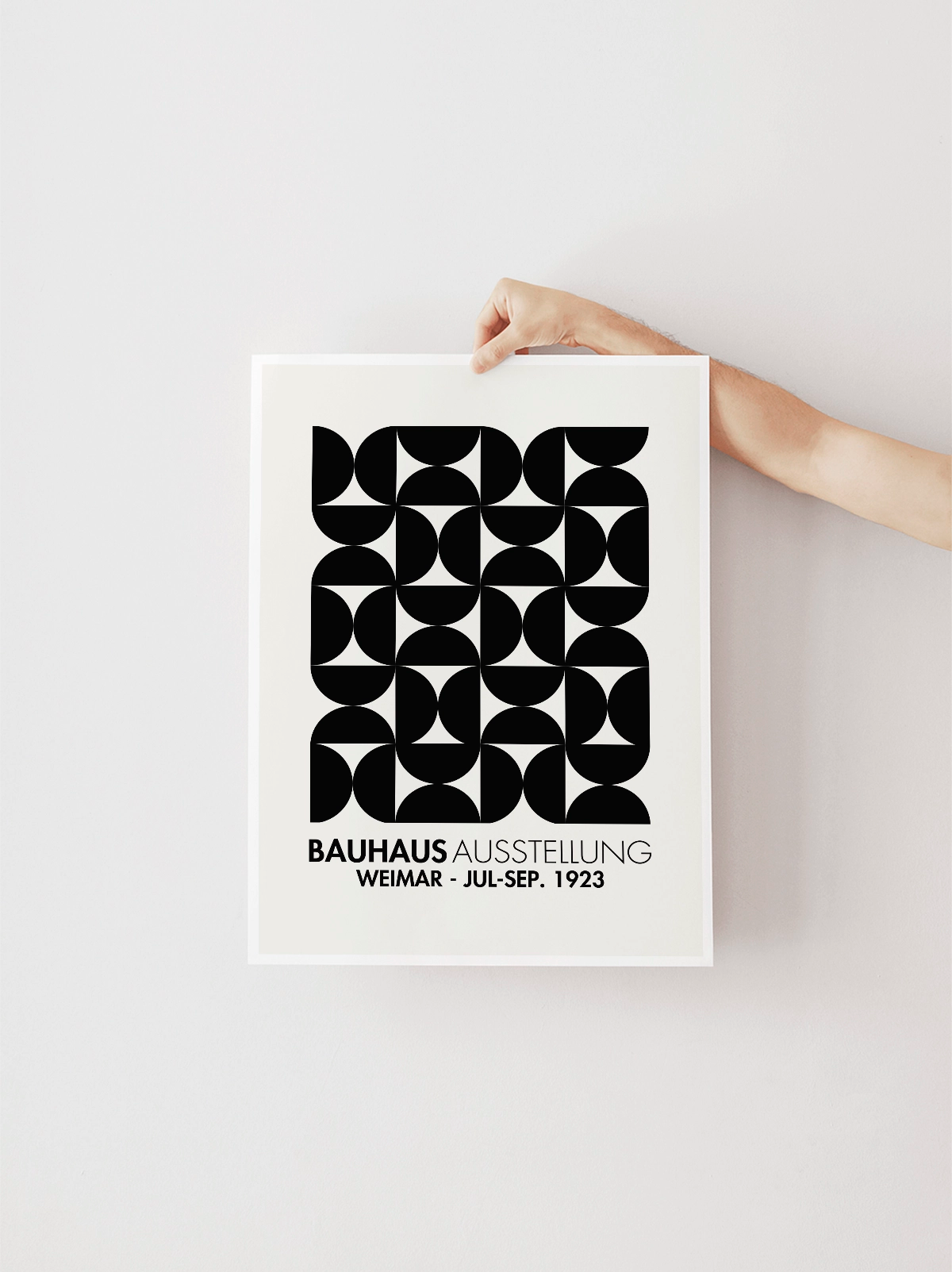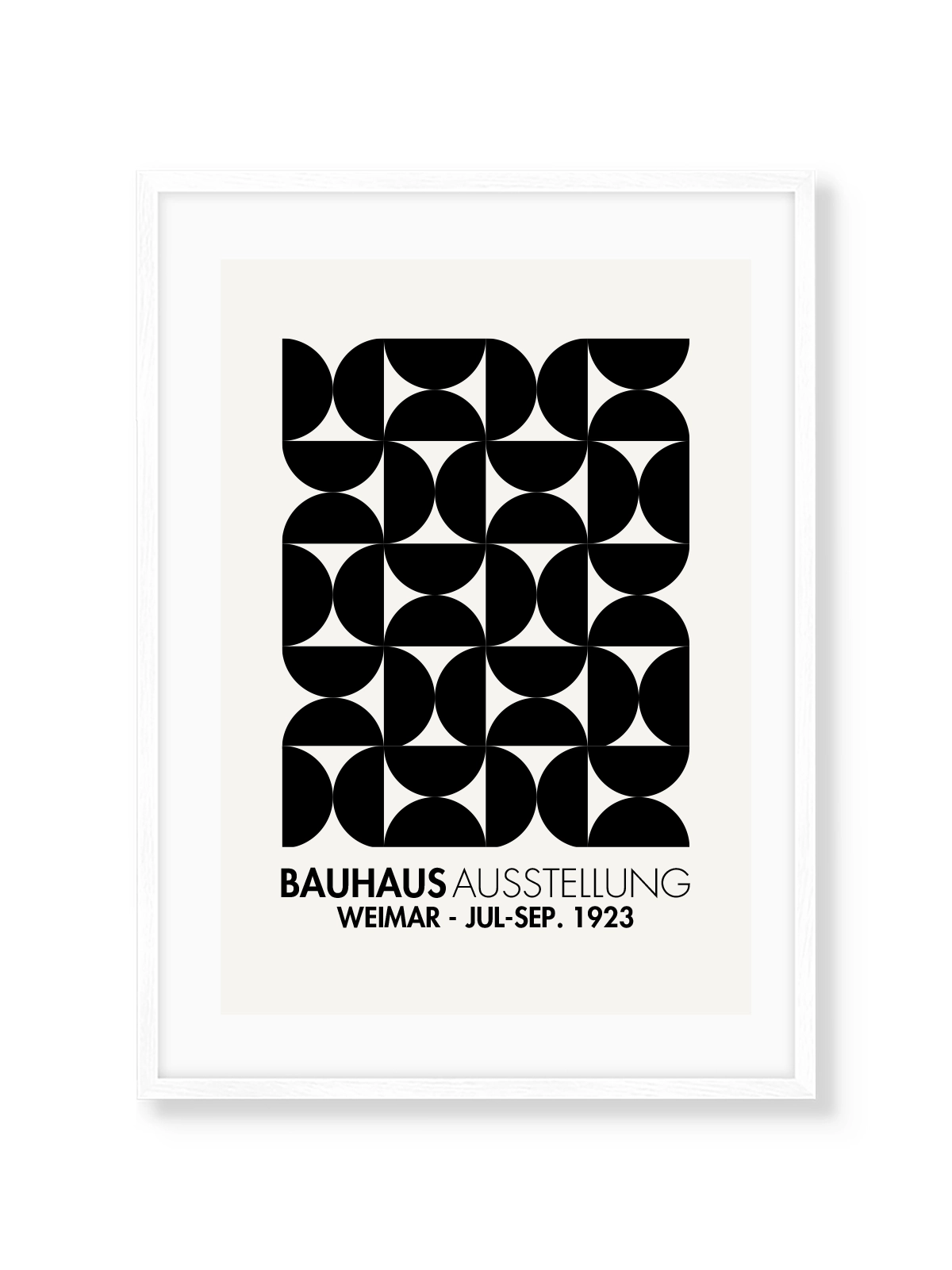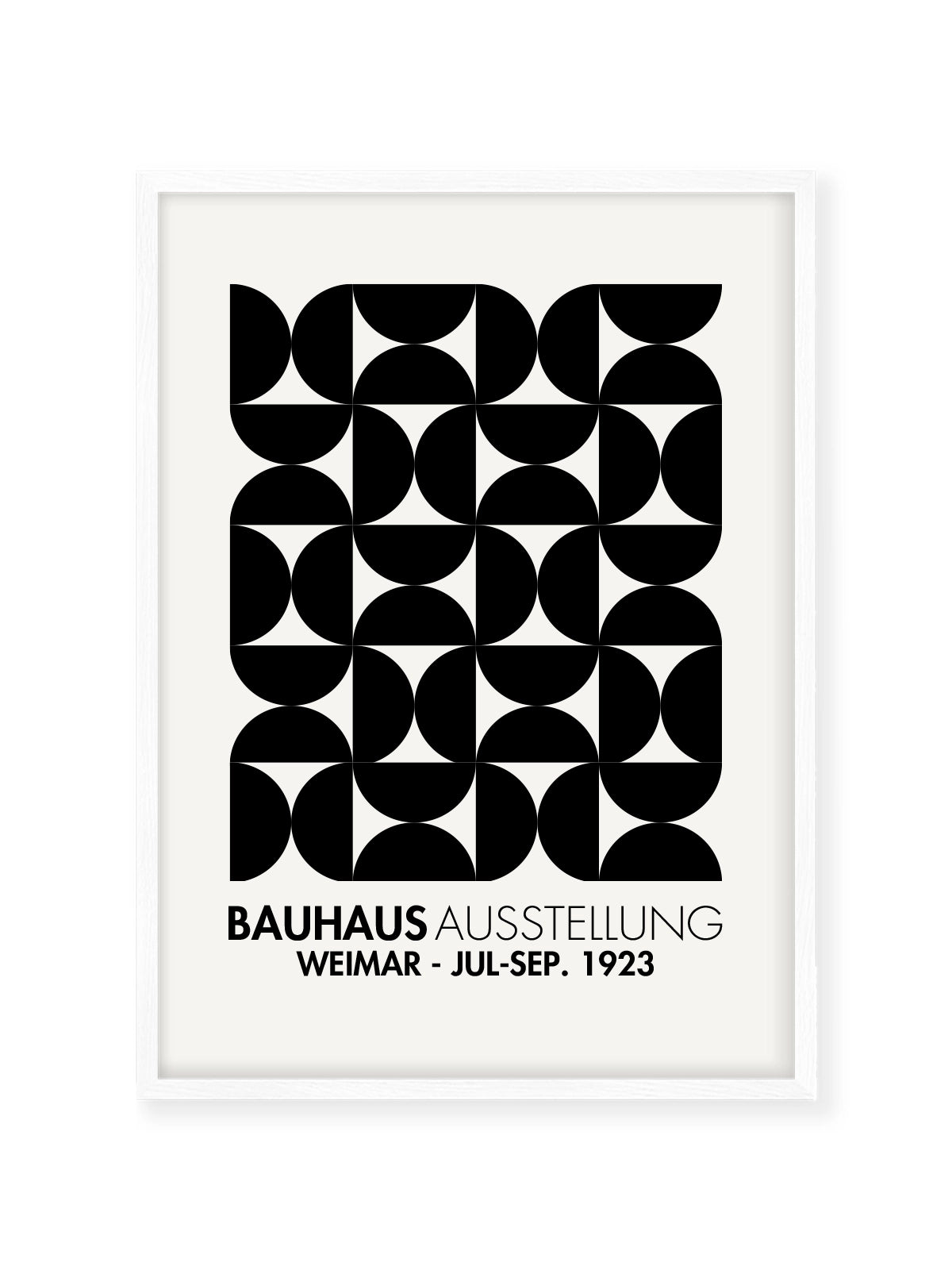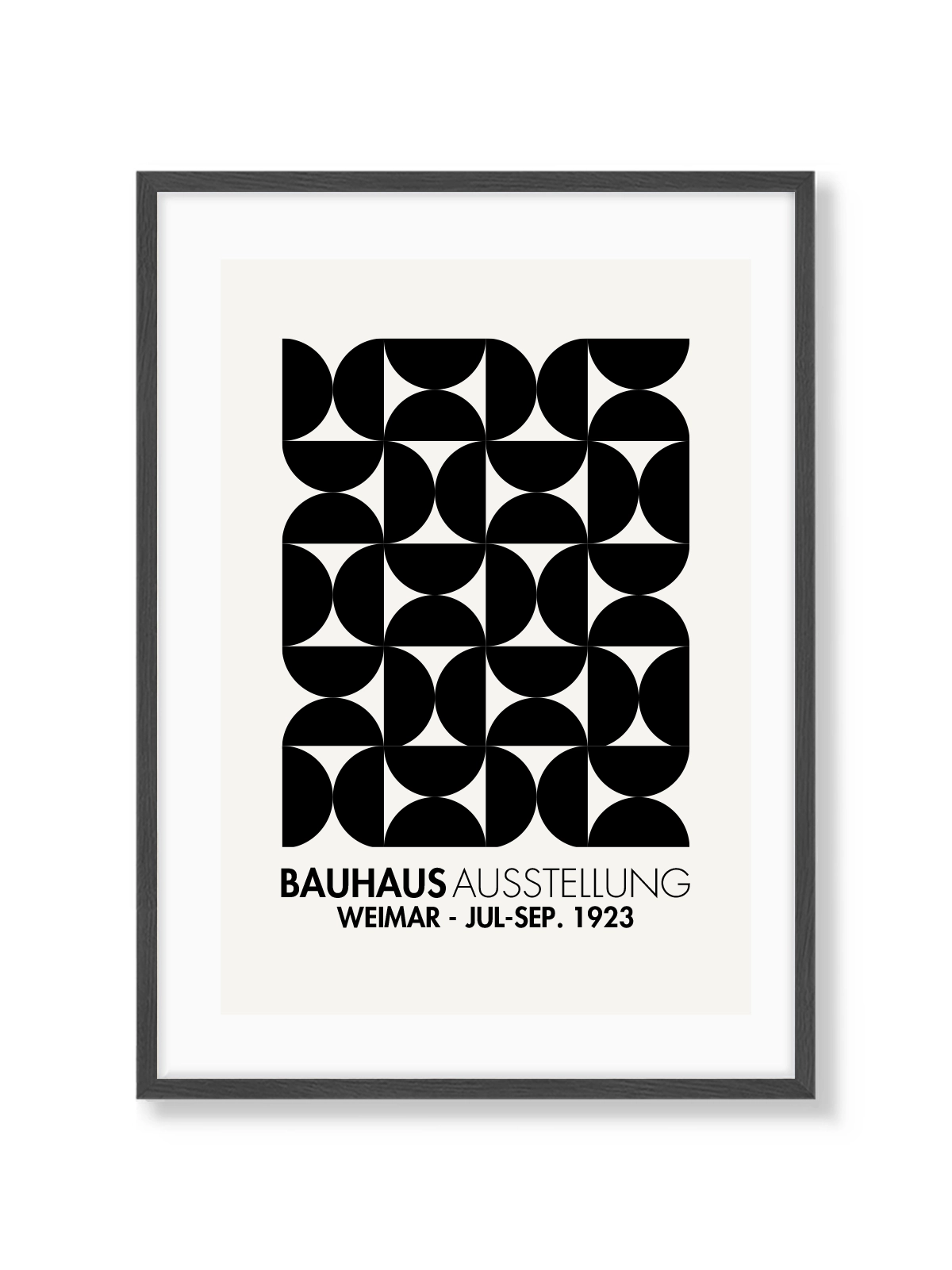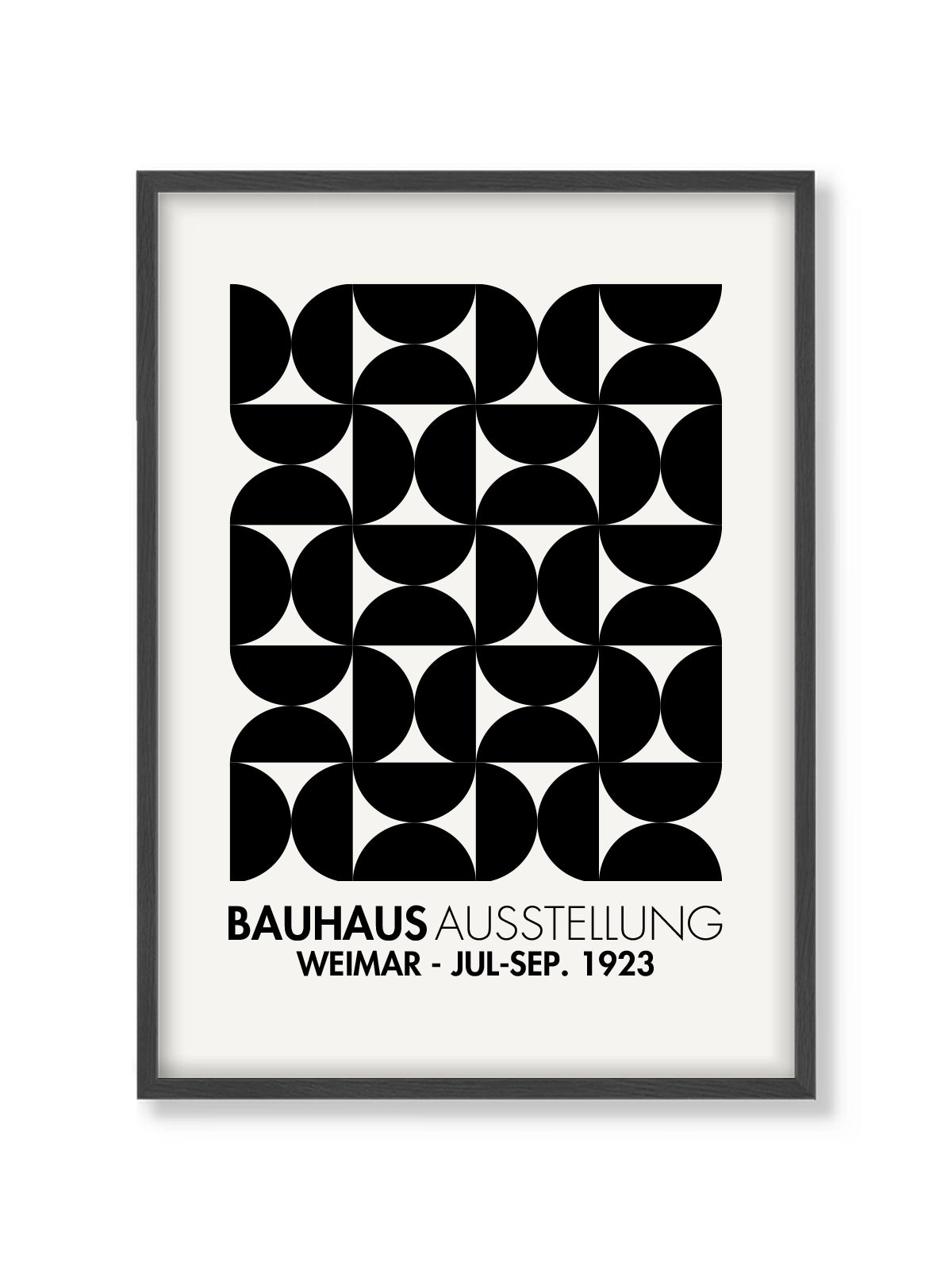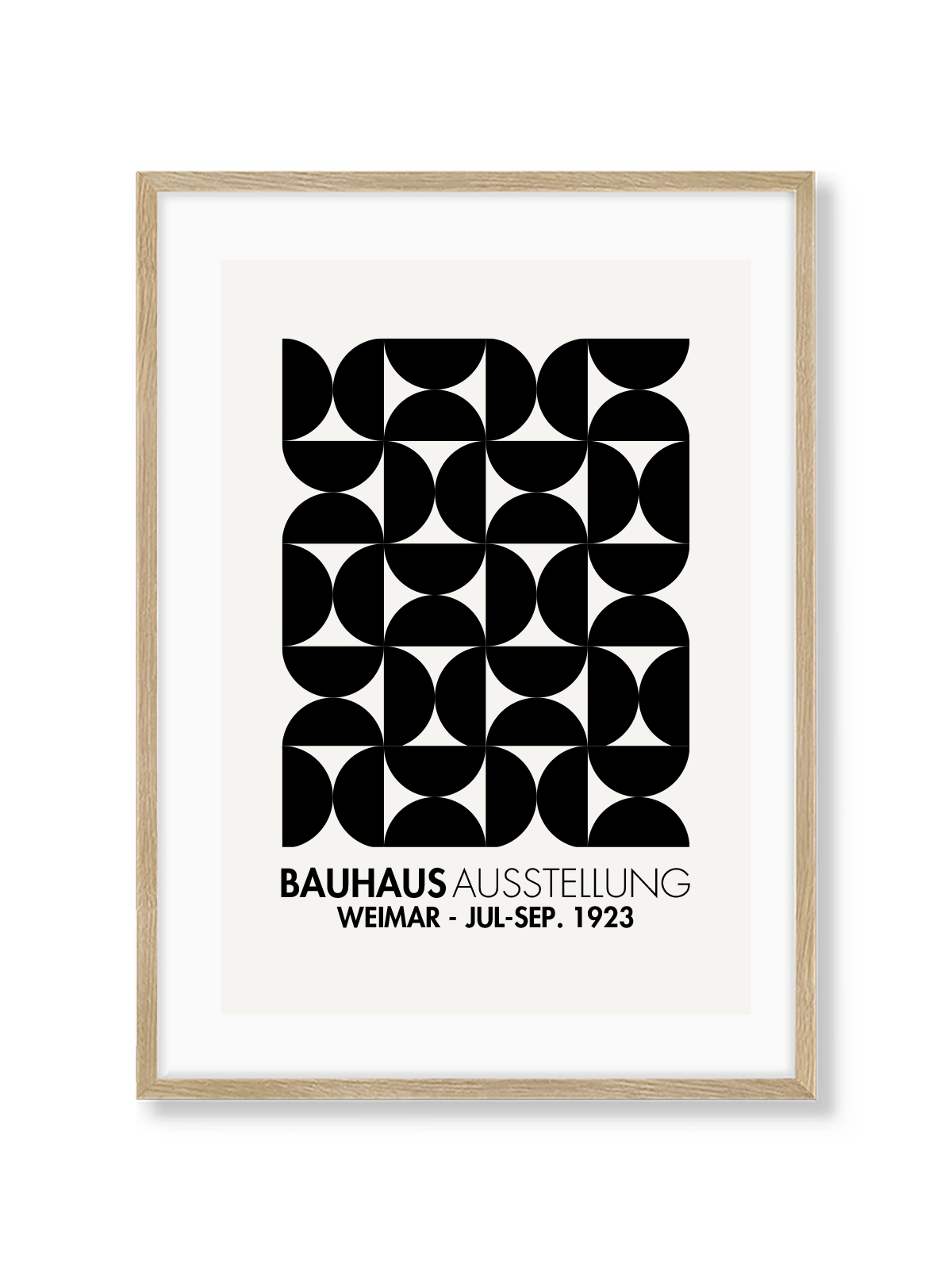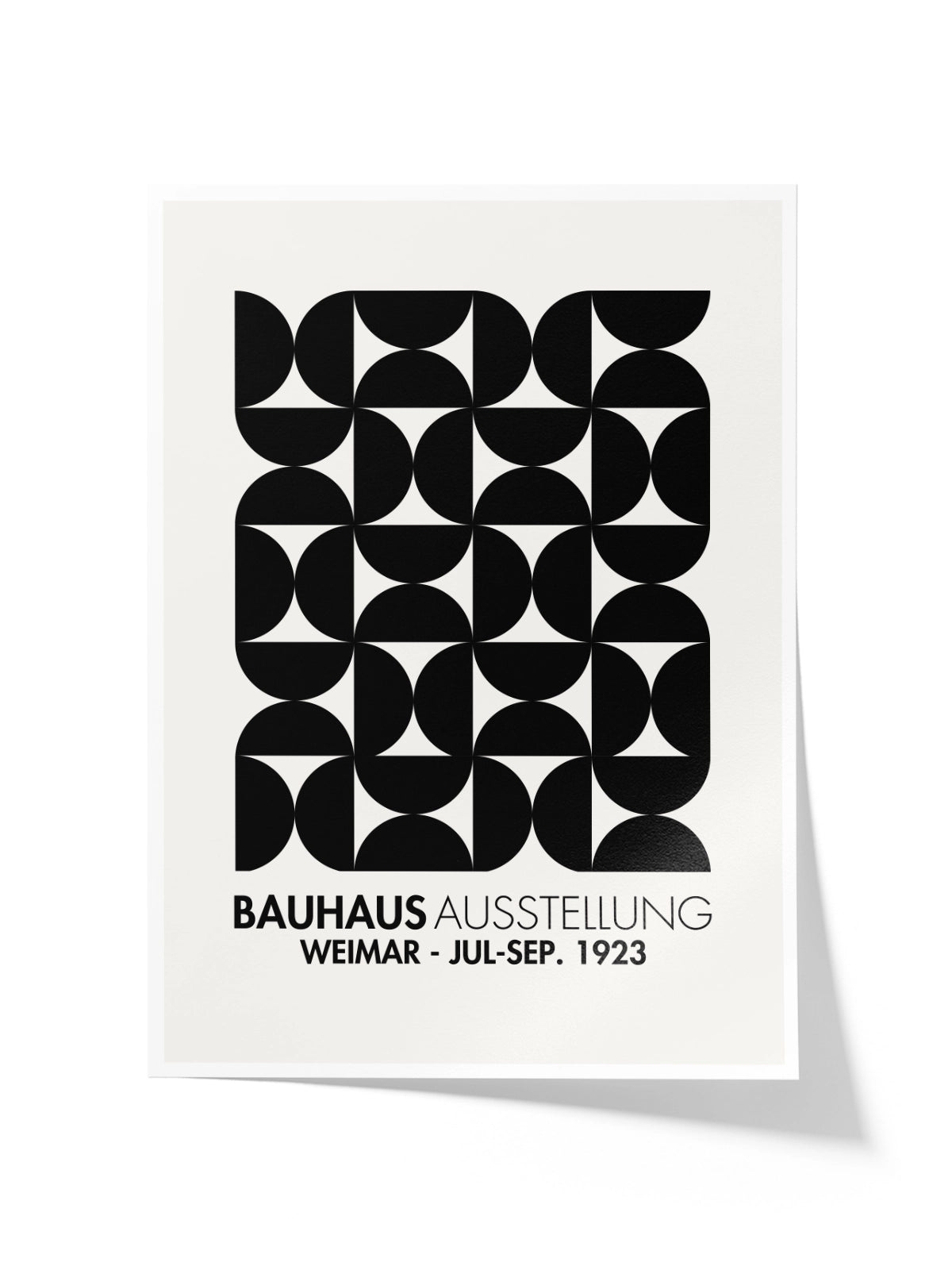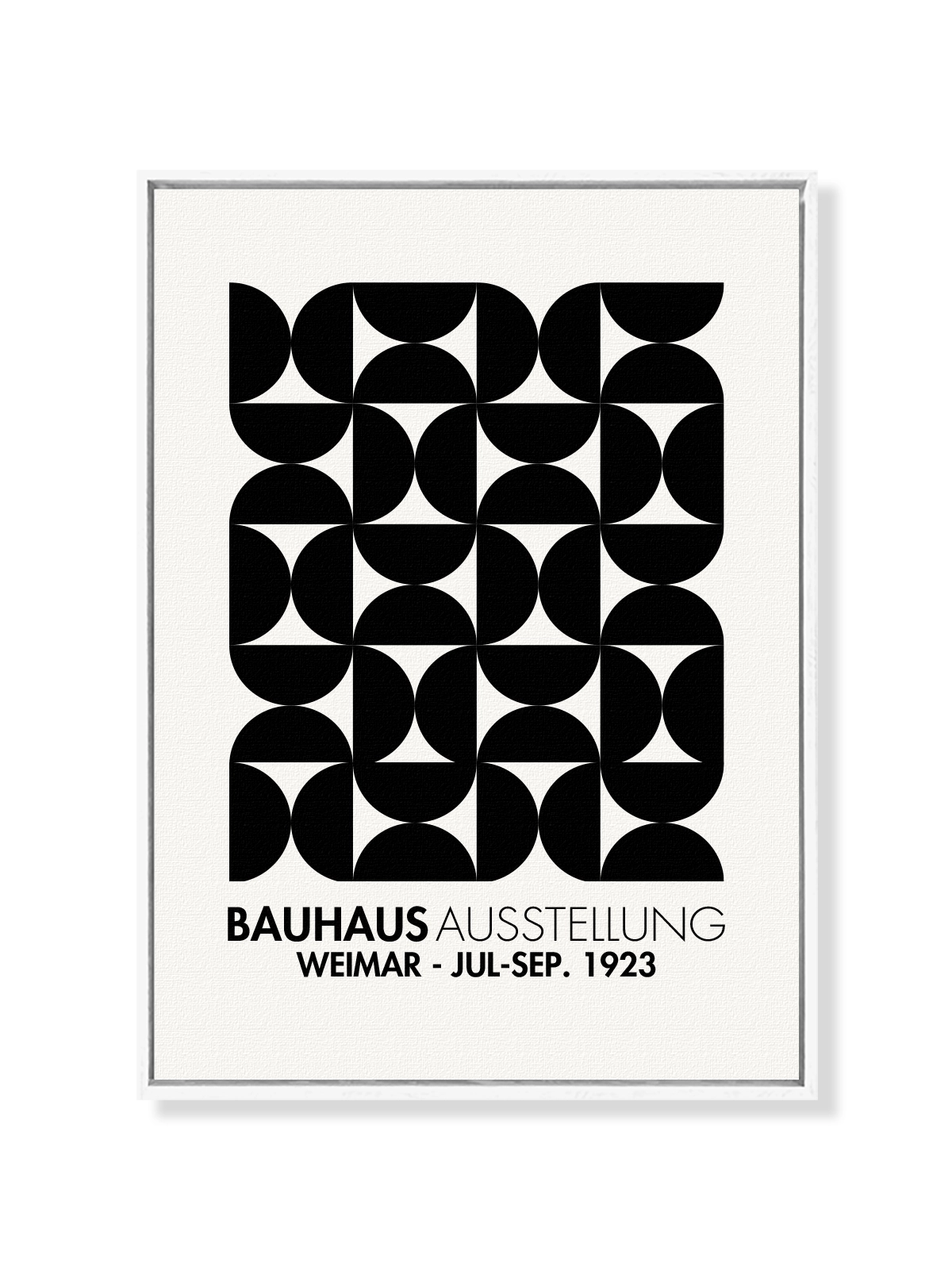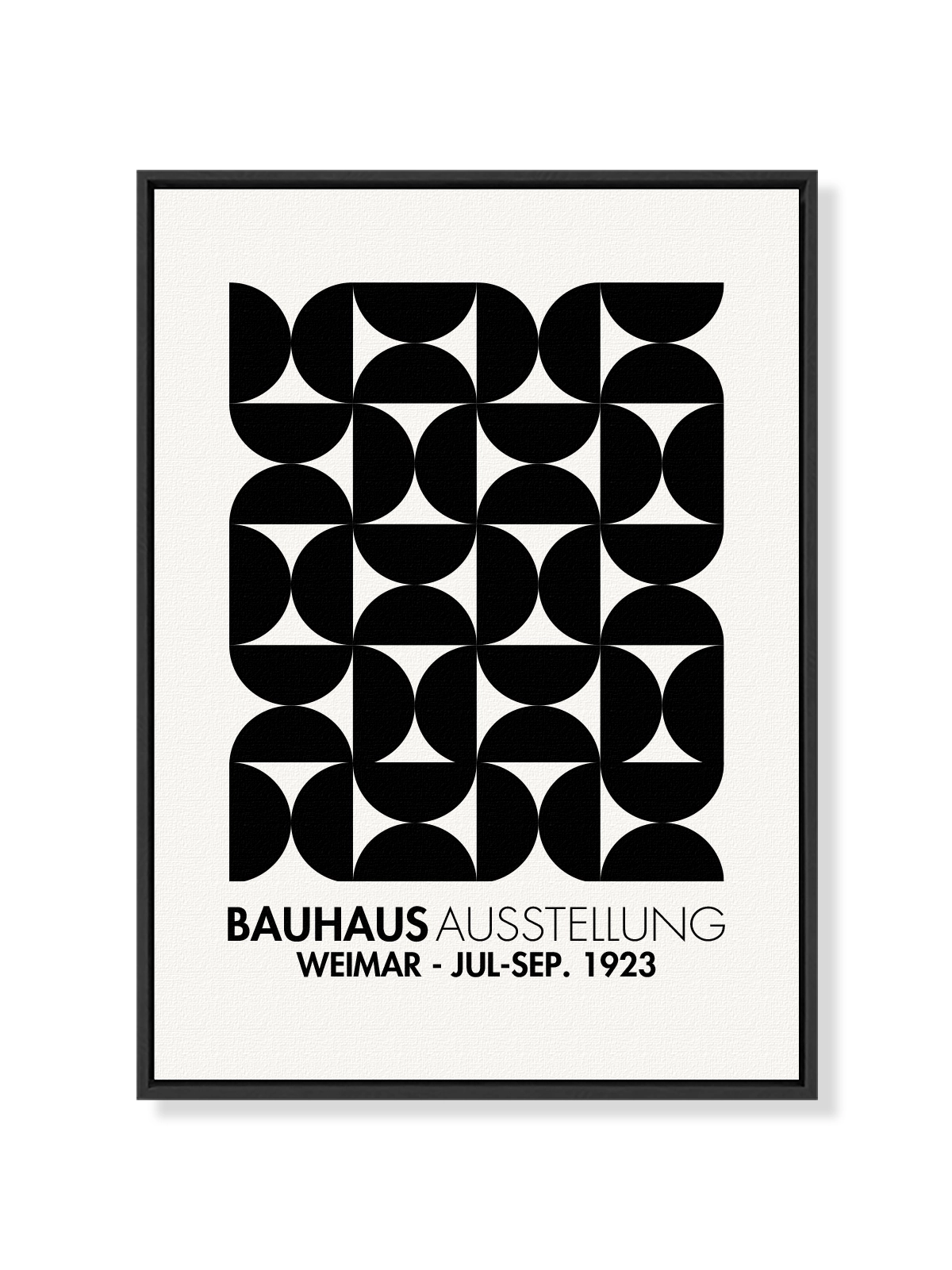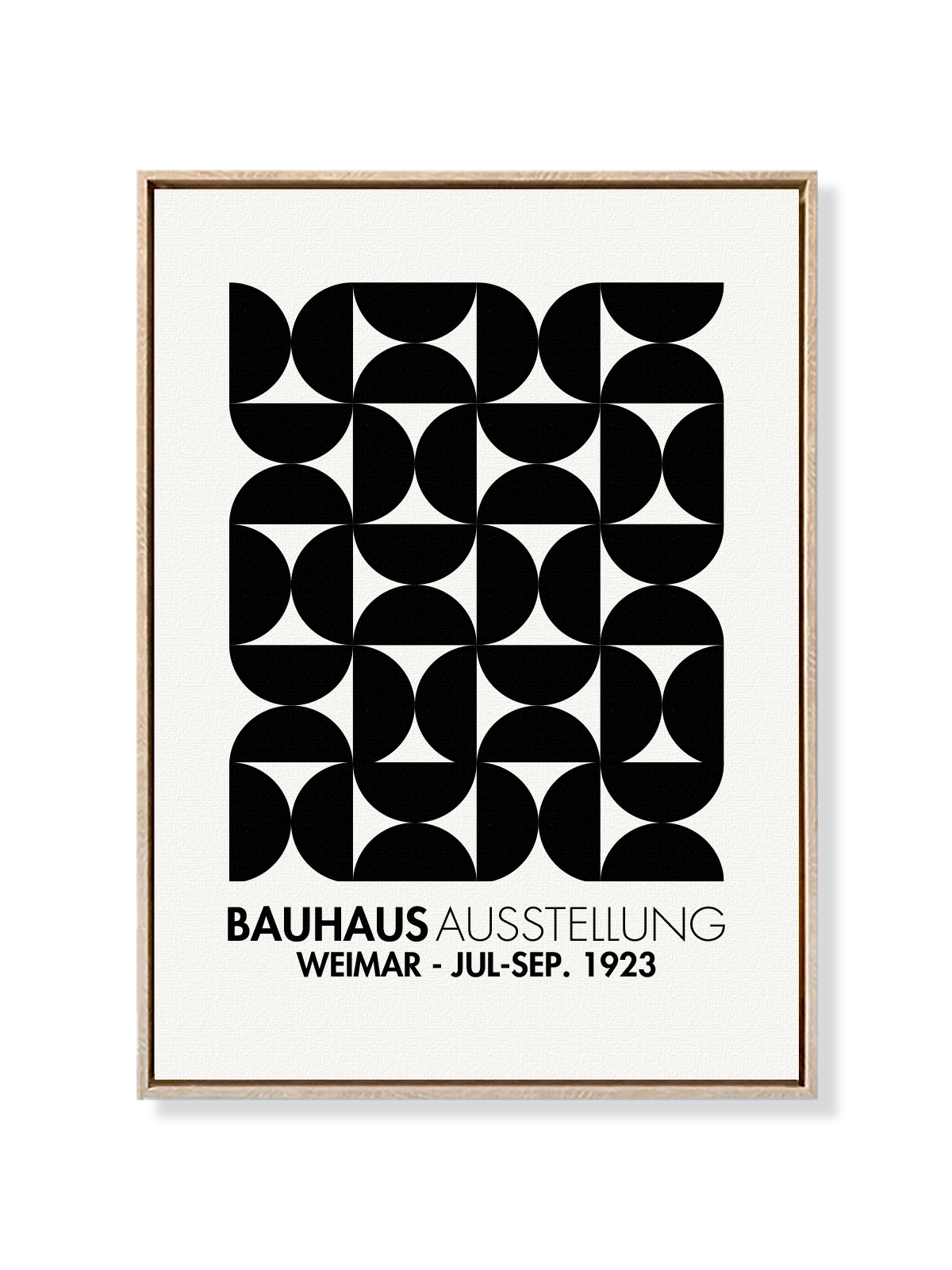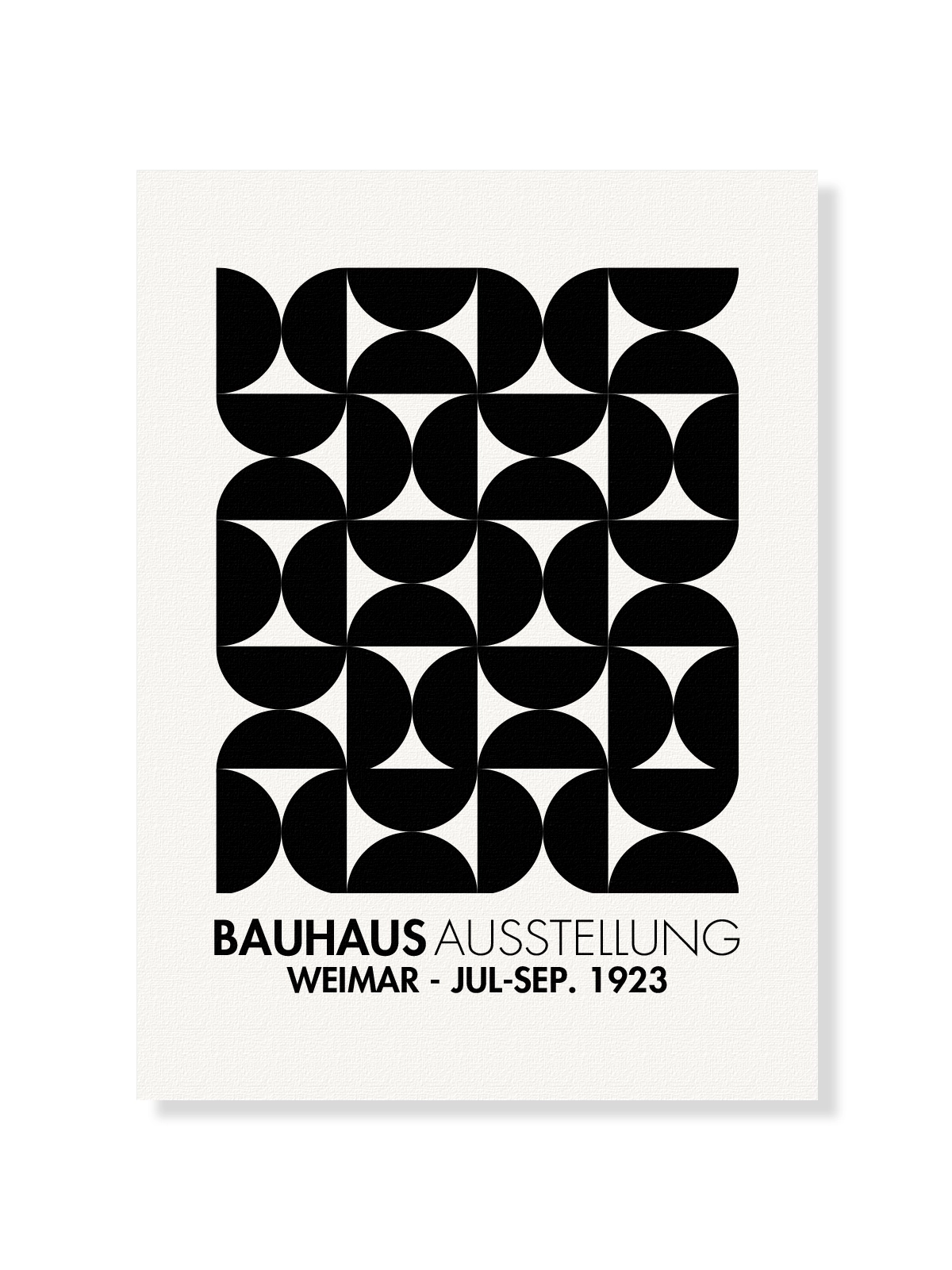 ---
Bauhaus exhibition poster from 1923 with black text with the words "BAUHAUS AUSSTELLUNG WEIMAR JUL - SEP 1923" on a beige background. Features a black geometric illustration inspired by the Bauhaus.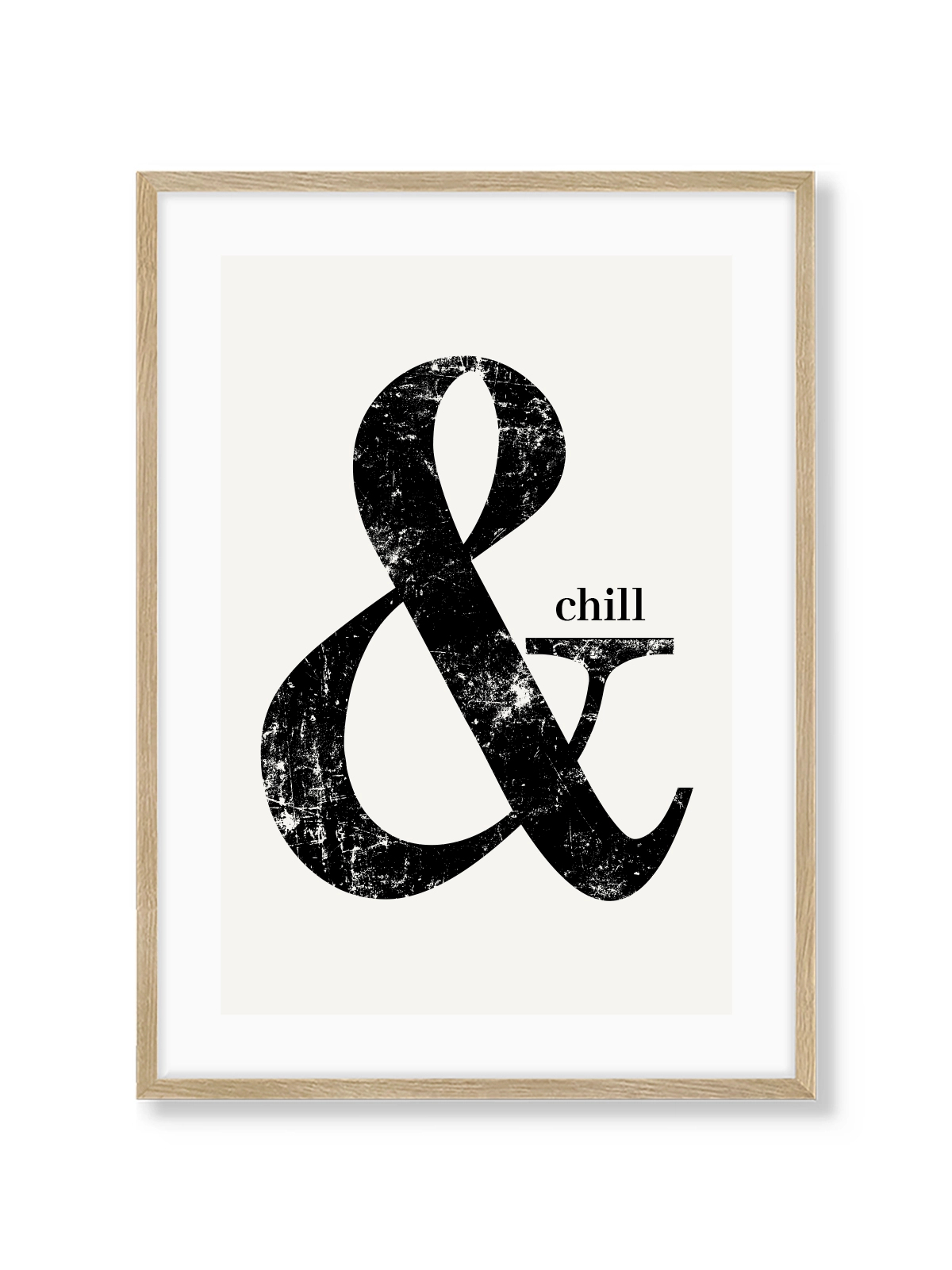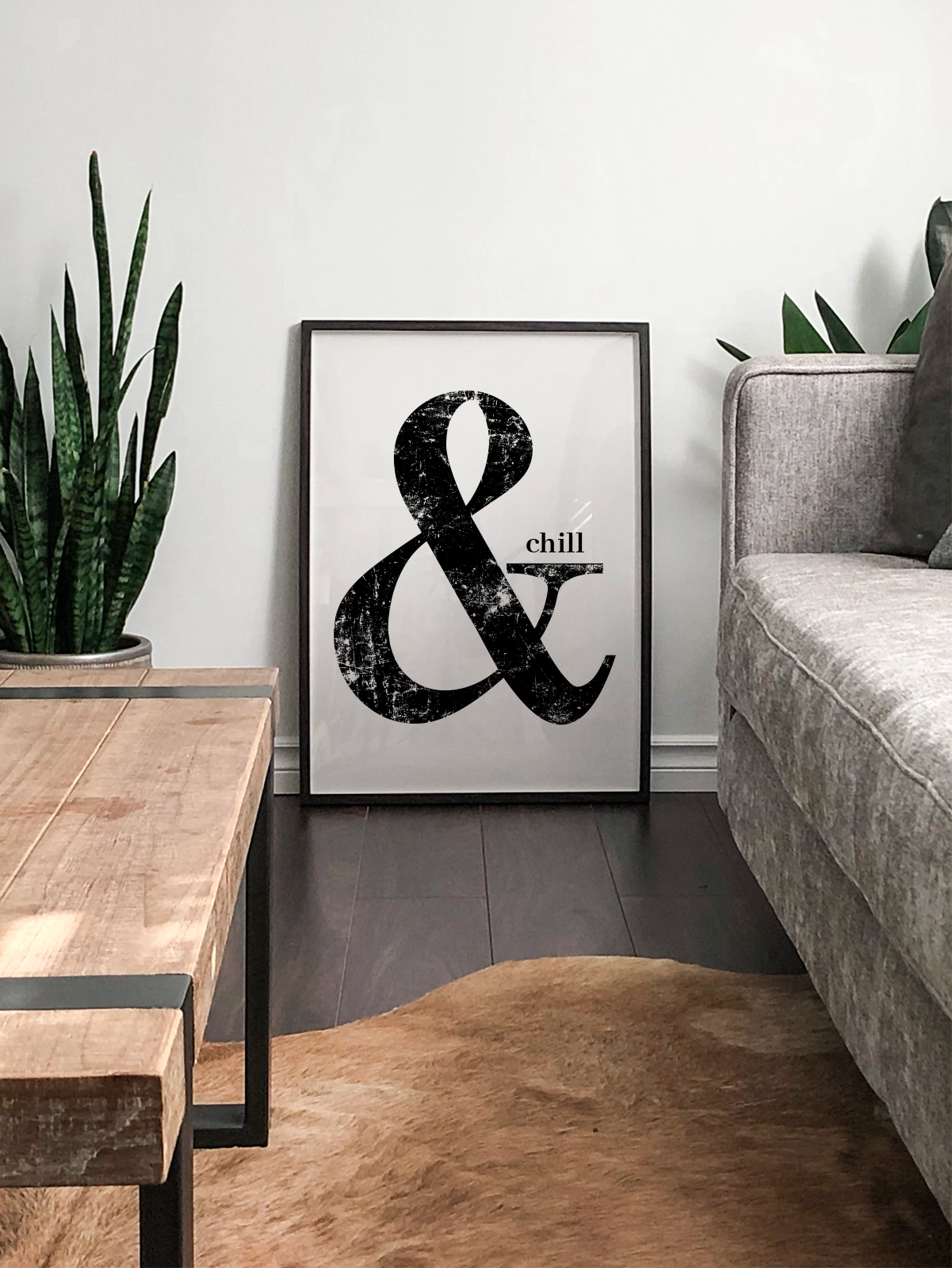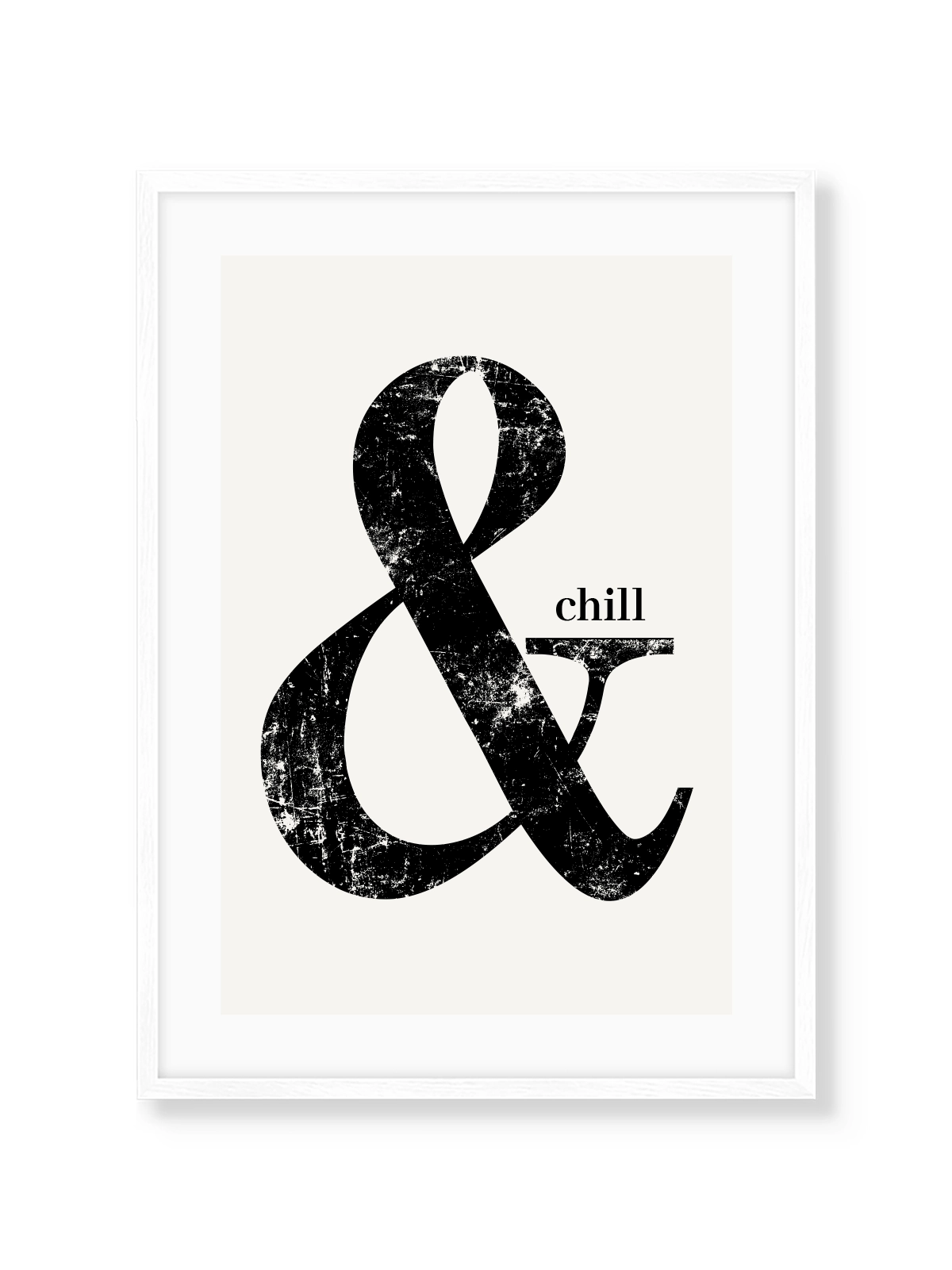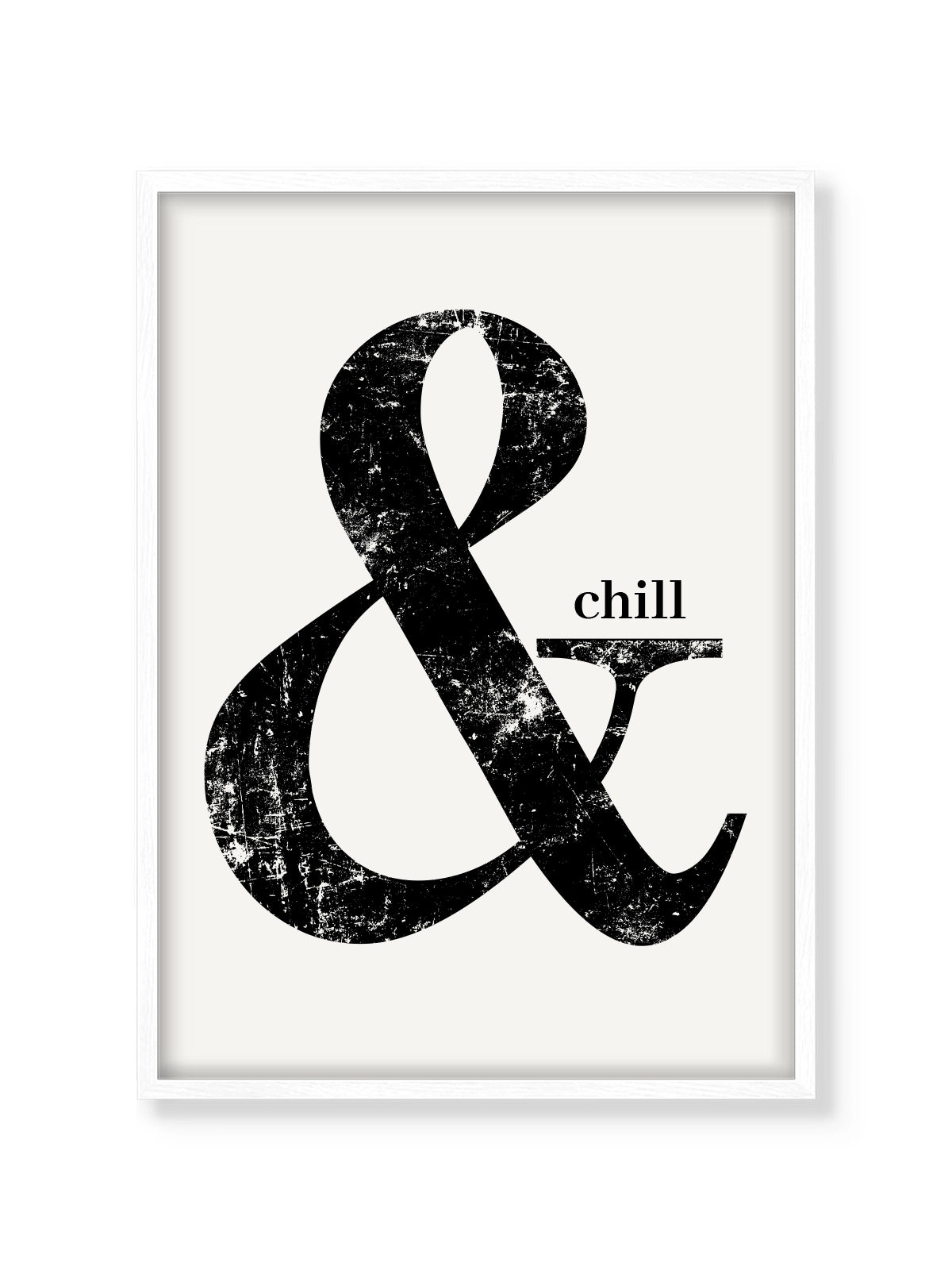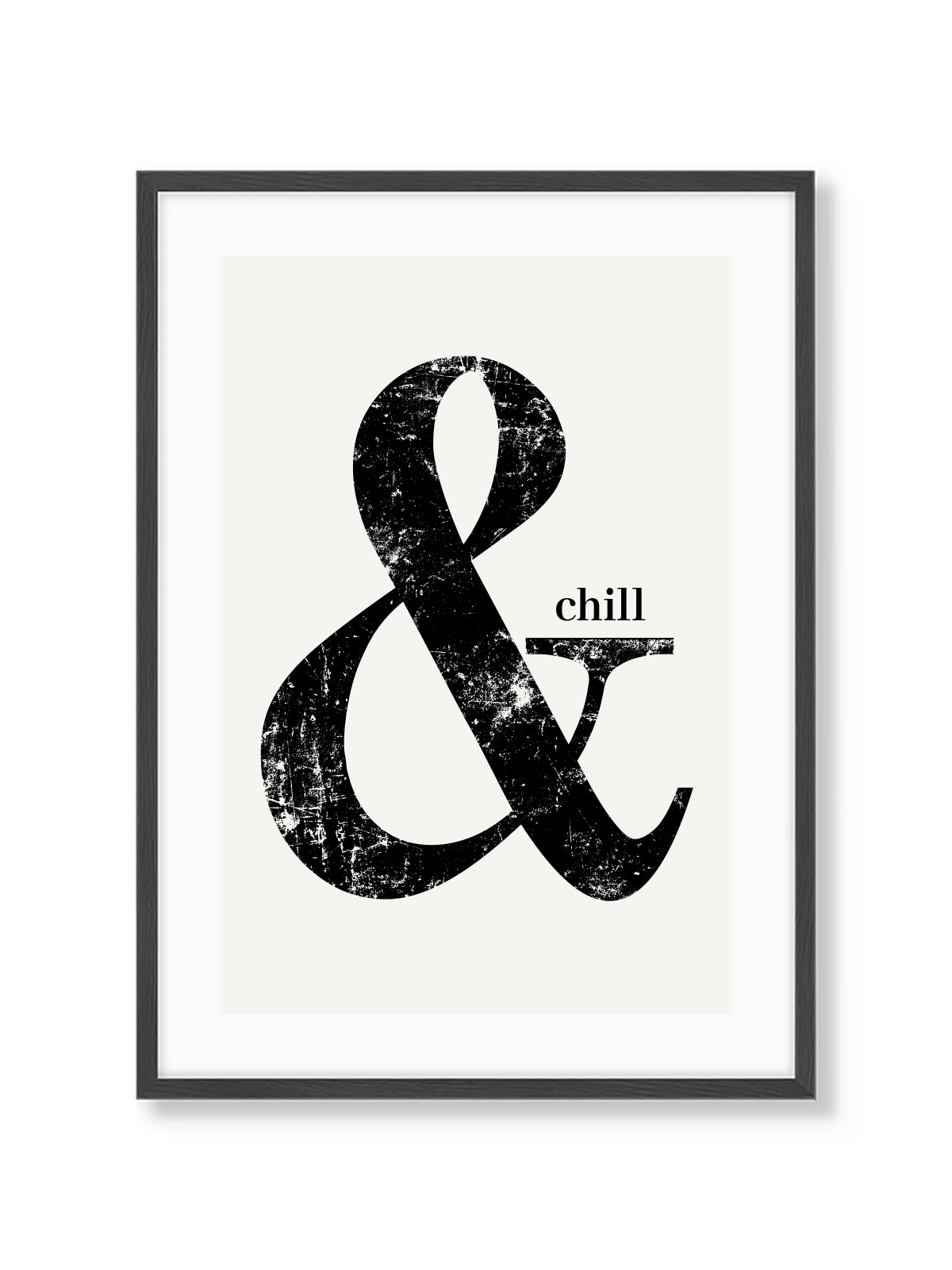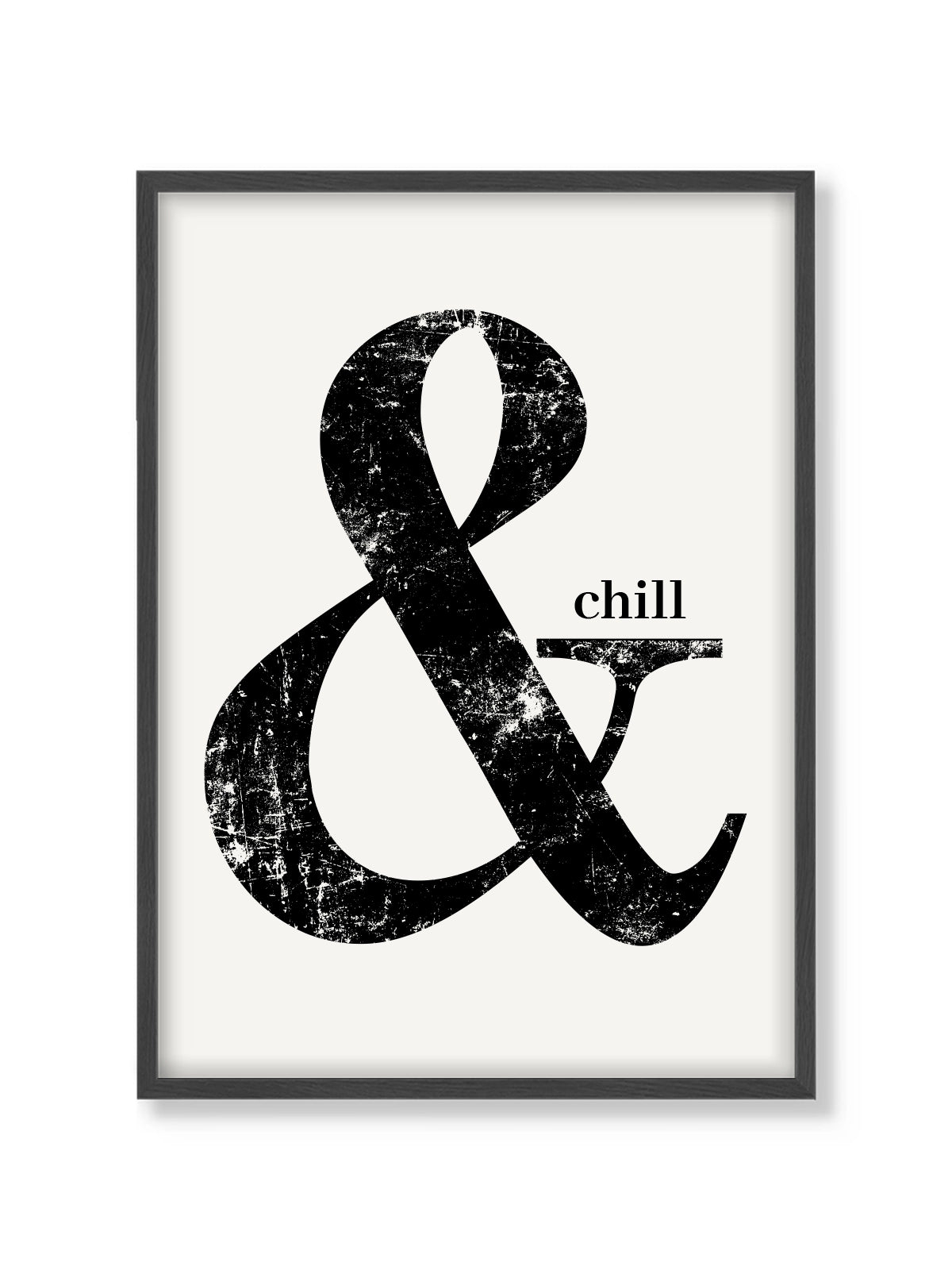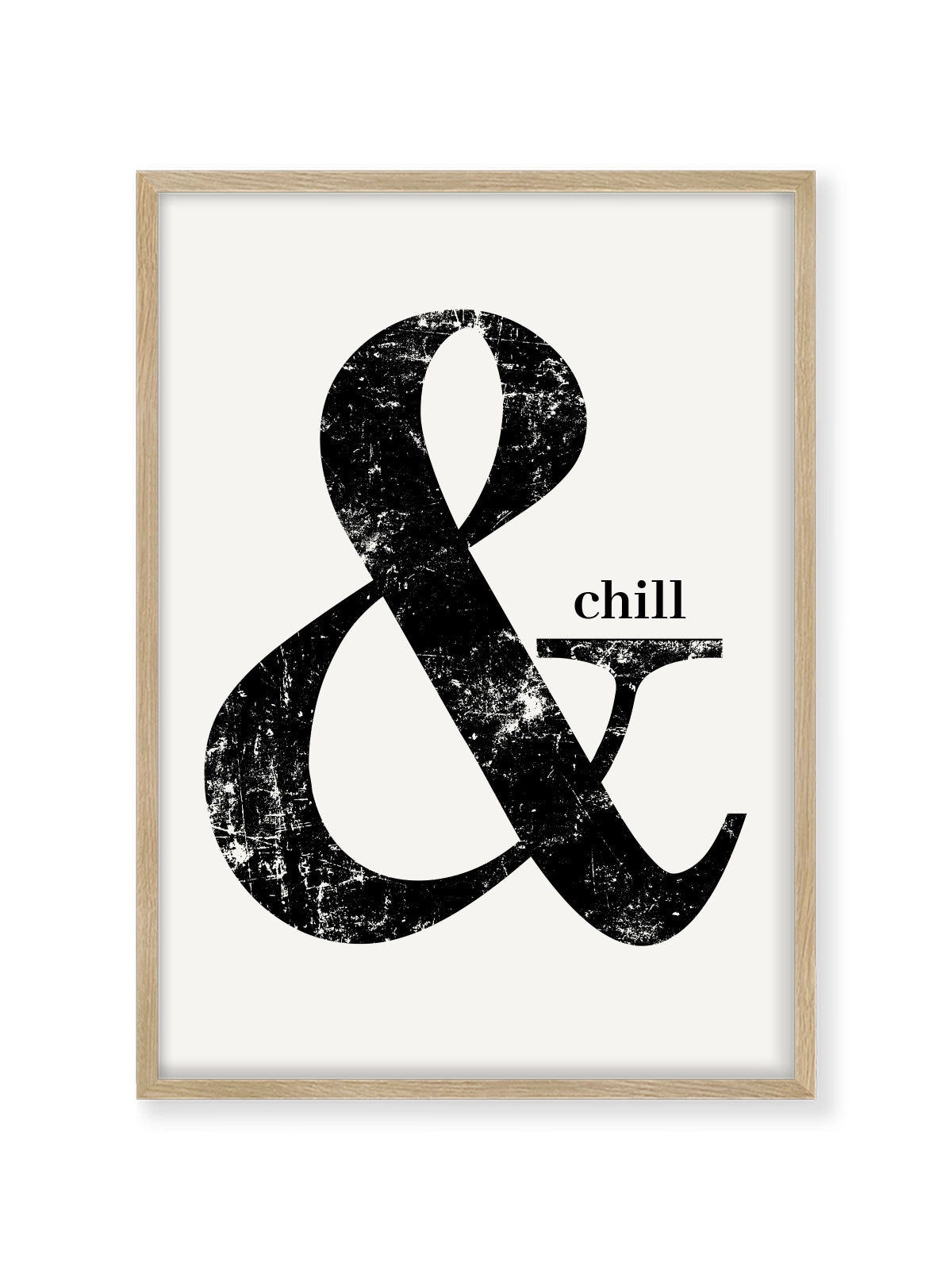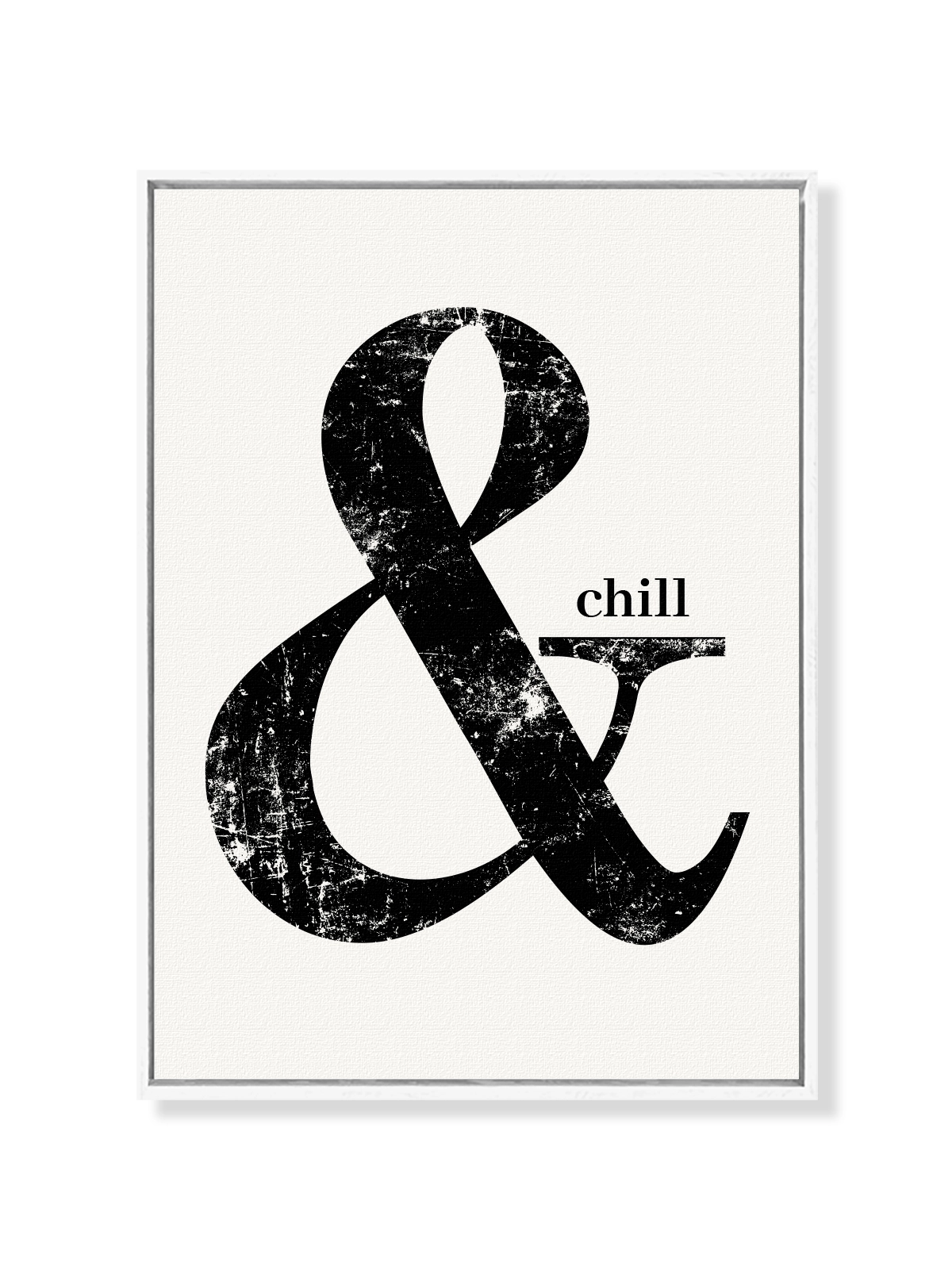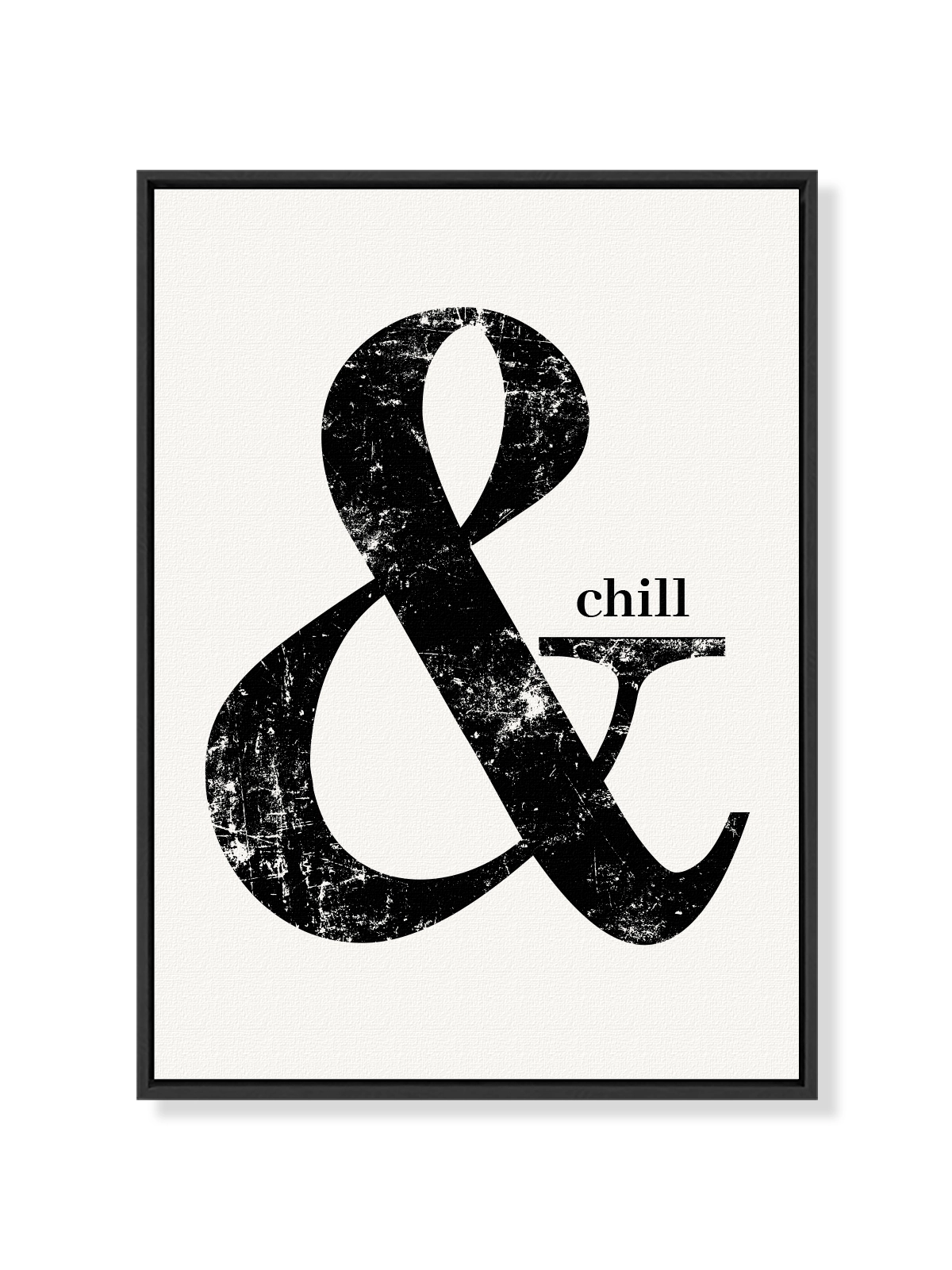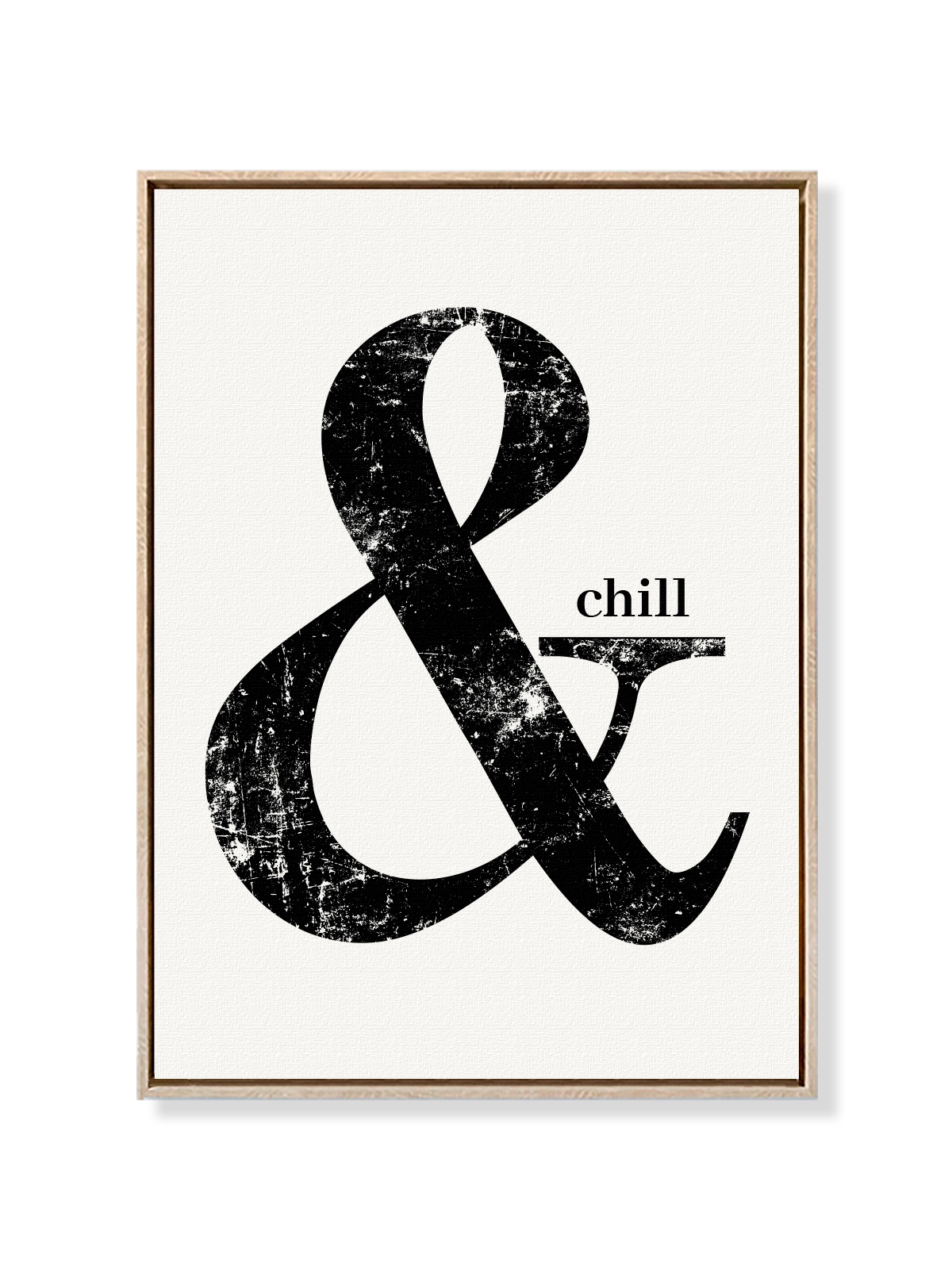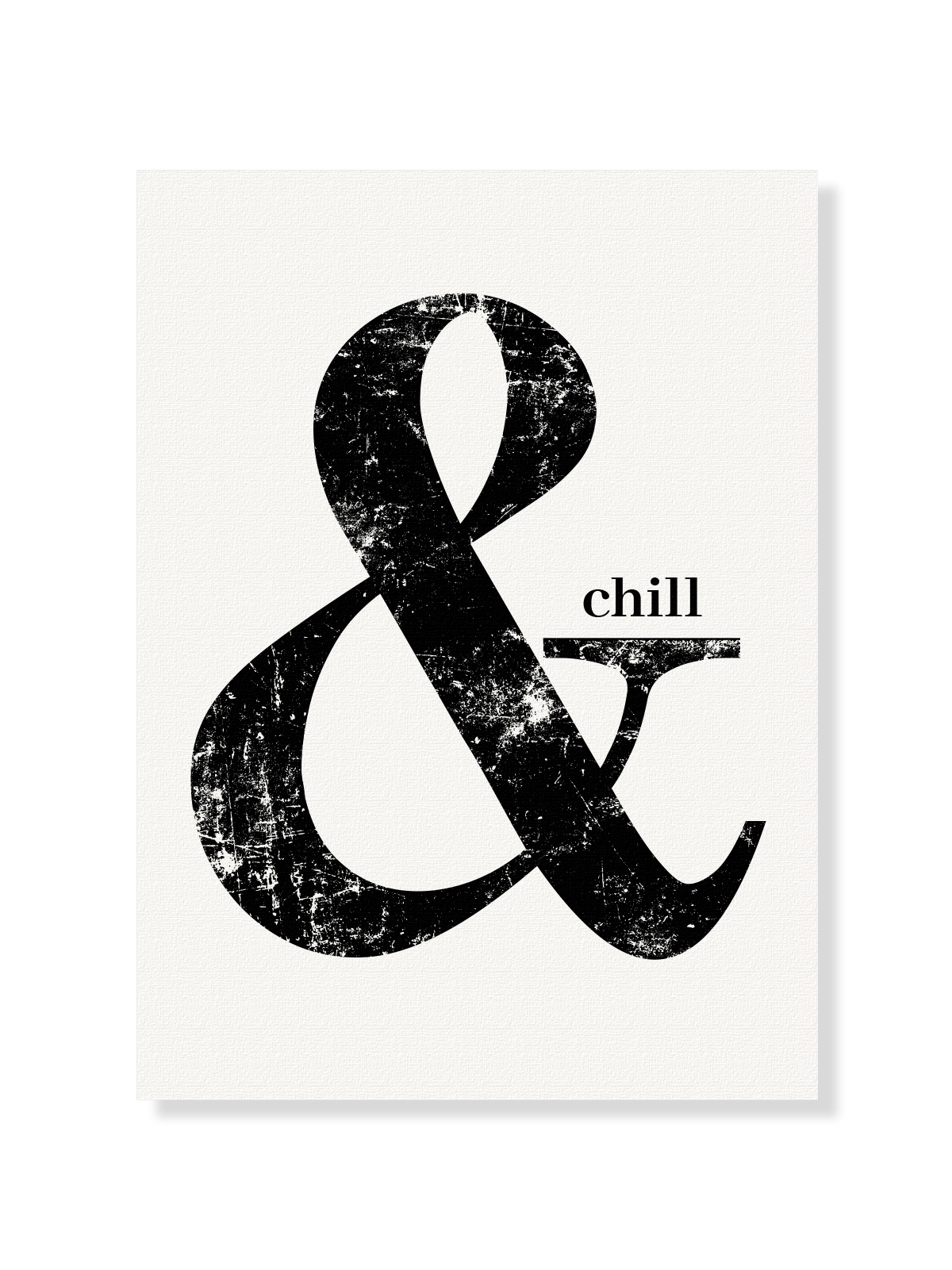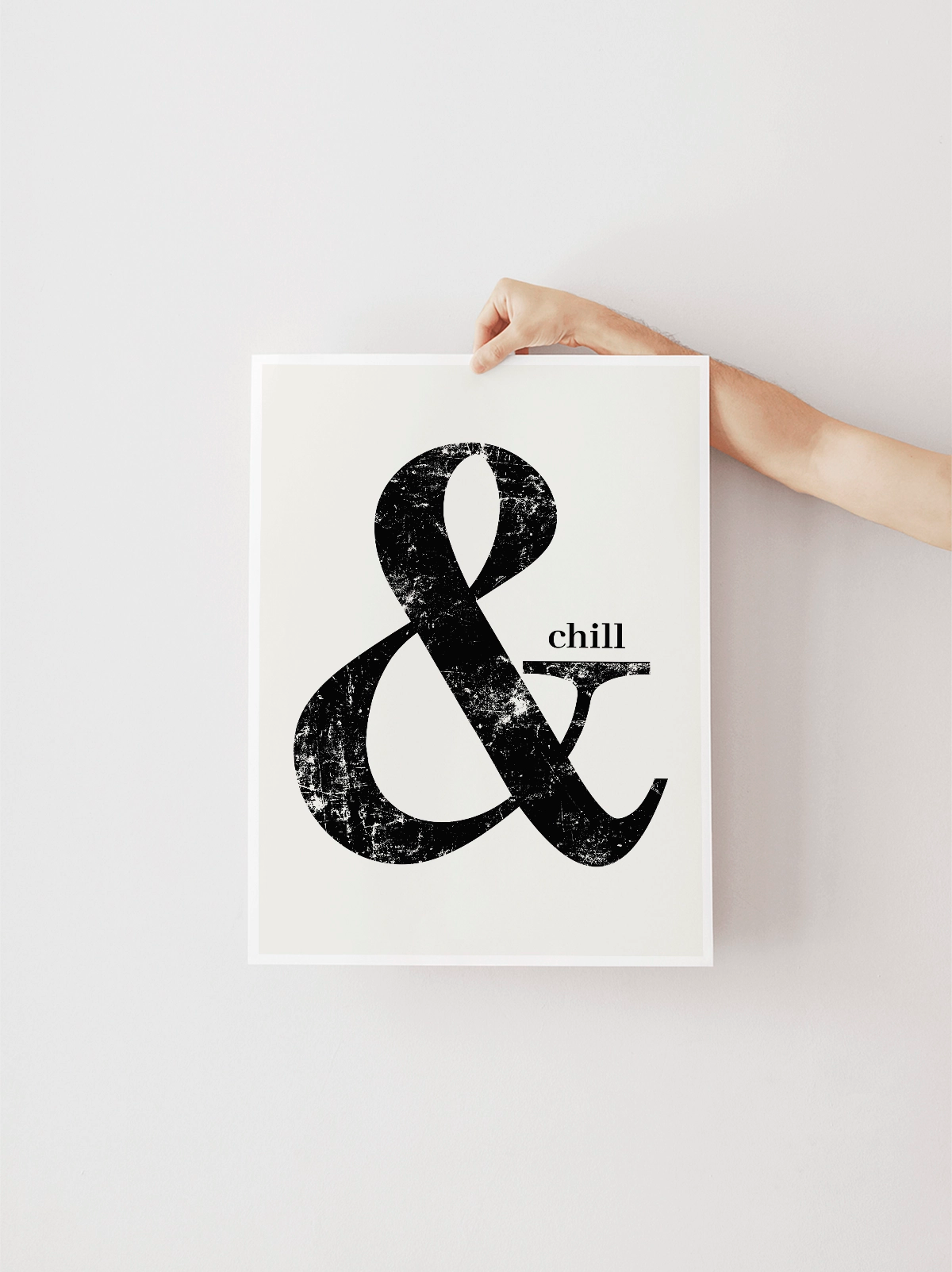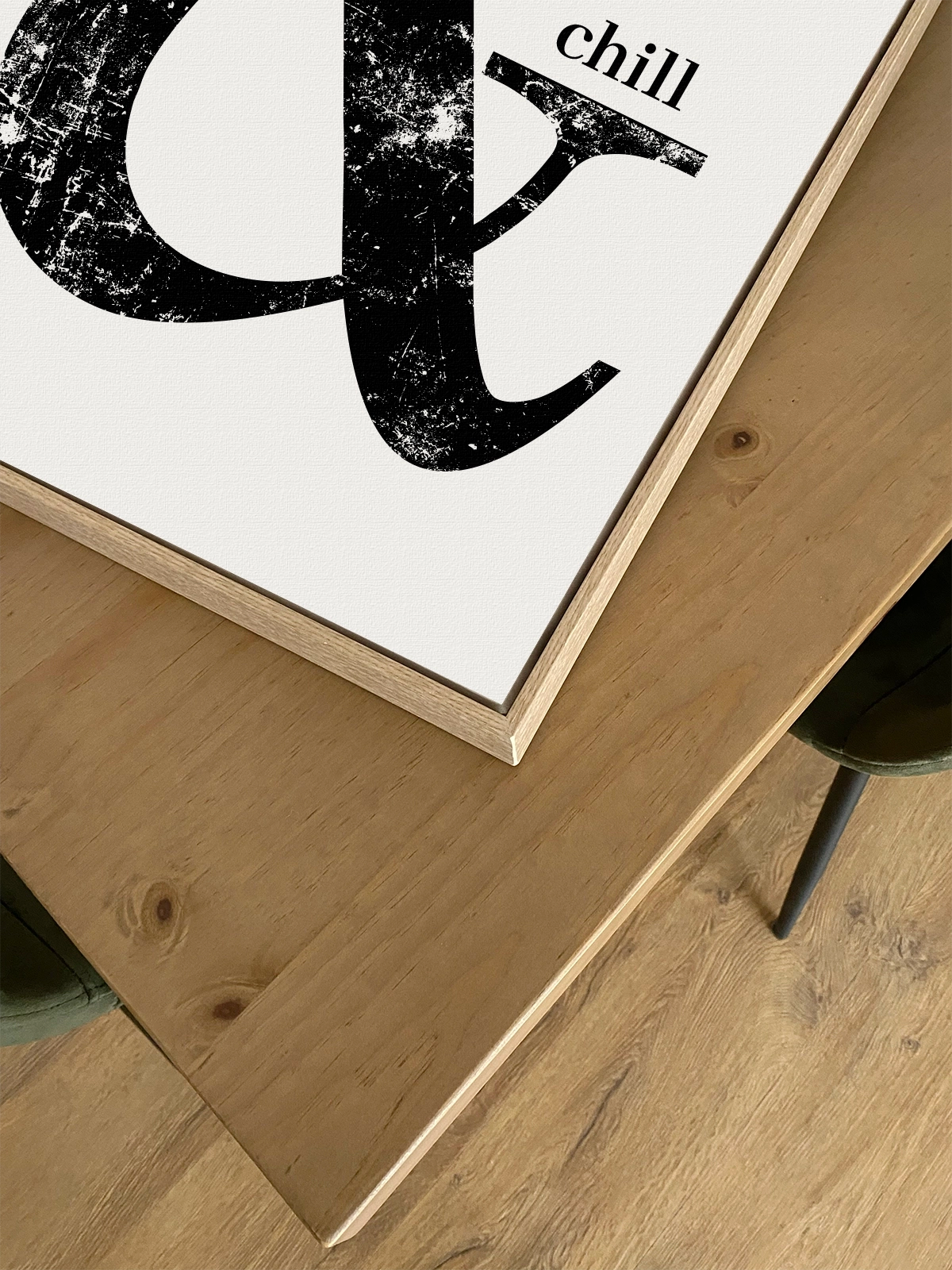 ---
The iconic large "&" symbol accompanied by small text with the word "chill" placed above the symbol and all on a beige background. All text is in a black font with a rustic effect. Decorating with typographic prints is the perfect way to create a unique style and add a personal touch to your home.