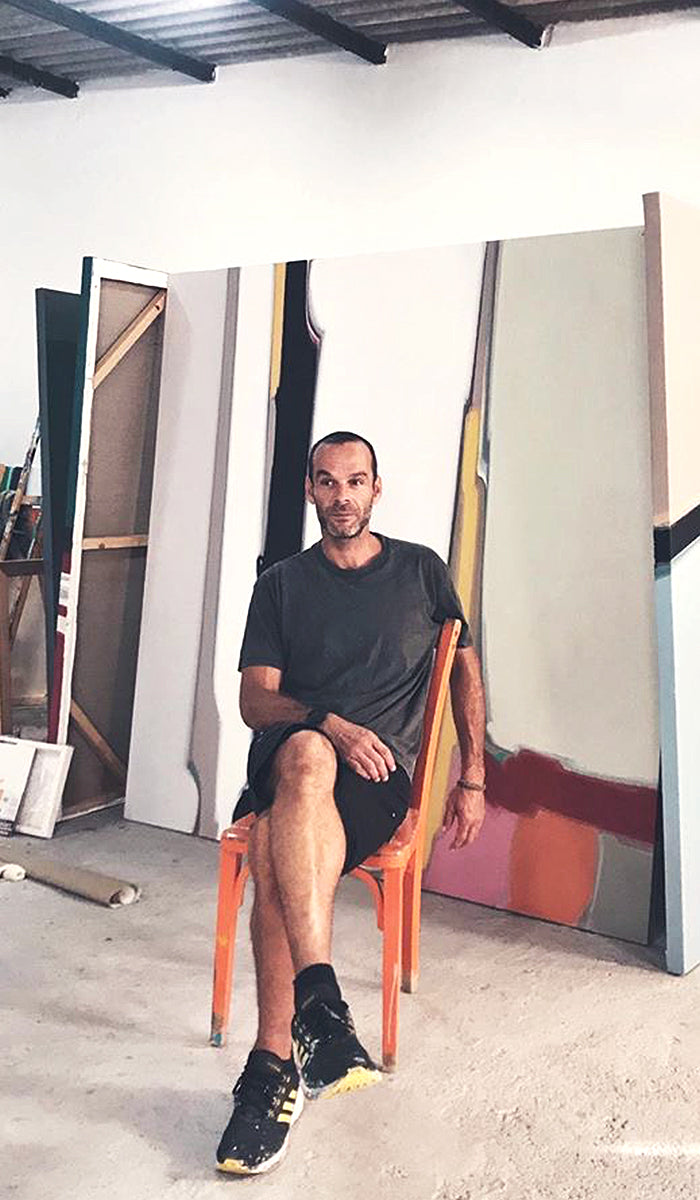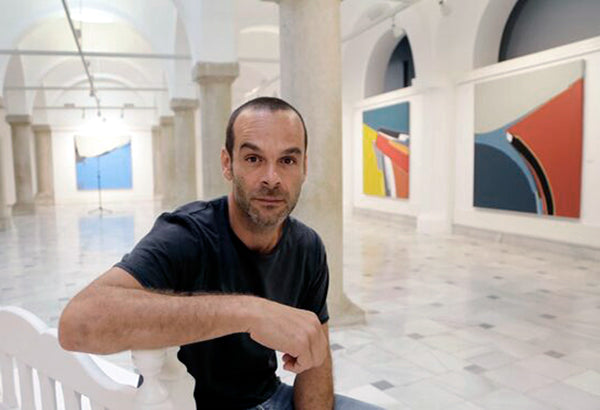 Santi Cervera
abstract movement
Santi Cervera is a self-taught artist from Seville whose work focuses on abstract expressionism in a minimalist style, in which color is the protagonist of his works. Although he began his professional career in the world of advertising, his passion for art led him to take a different path.

After a few years working in advertising, Santi decided to move to a rural area of ​​Madrid to train artistically while enjoying the tranquility and inspiration that nature offered him. This life change was essential for his development as an artist and allowed him to dedicate all his time and energy to his work.

Santi's work is characterized by his use of color, which creates vibrant and engaging compositions that draw the viewer in. His minimalist style stands out for the simplicity of the shapes and the intensity of the colors, which create a sensation of depth and emotion in each work.

Although his work is primarily abstract, Santi also draws inspiration from nature and the landscape to create his compositions, often using organic shapes and curved lines in his work. This connection with nature is one of the hallmarks of her work and gives her a sense of harmony and balance.

Santi's work has been exhibited in art galleries throughout Spain and has been praised by art critics and collectors. In addition, his work has been selected to participate in various art competitions, which demonstrates the quality and originality of his work.

Currently, Santi resides in Cádiz, where he continues to create exciting and innovative works that reflect his passion for art and his connection to nature. His work is a celebration of color and form, and an invitation to explore the world through the eyes of an artist who seeks to capture the essence of life in each brushstroke.
this artist
we love it for
His undeniable daring when it comes to combining colors in an equation as complex as abstraction. He generates a sensation of movement through studied brushstrokes that translate into works without limits, without end.
References
There are many... Robert Motherwell, Jose Guerrero, Mark Rorhko, Franz Kline, Helen Frantkenthaler. Also, although not in the same style, Morandi, Domenico Gnoli, Morris Louis.
Technique
Santi's technique is a mixed technique on canvas on a frame in which acrylic predominates, sometimes mixed with water-soluble Chinese ink and counted.
A curiosity
Did you know that Santi is a vitalist? He supports this protoscientific theory, according to which living organisms are characterized by having a vital impulse that fundamentally differentiates them from inanimate things, not subject to general physicochemical laws.
Discover his most outstanding work
Plays