minimalist graphic works
The works of Aplotica Studio always seek to impact the viewer and make them reflect, and this selection is undoubtedly an example of this.

Light, minimalist and with very subtle colours, some works that will decorate any space without overloading it.

Scroll down to see the pictures that we have included in this collection and if you like them you can add them from this same page to your basket, configuring the size and selecting the type of framing you want.

The Nominal Collection 015 that we propose here, has the following configuration:

- Format: Table
- Frame: Oak

buy them now
set up your frames
Select the paintings you want from this collection, setting the size, format and framing that you like the most, and add them directly to your basket.

keep going down
↓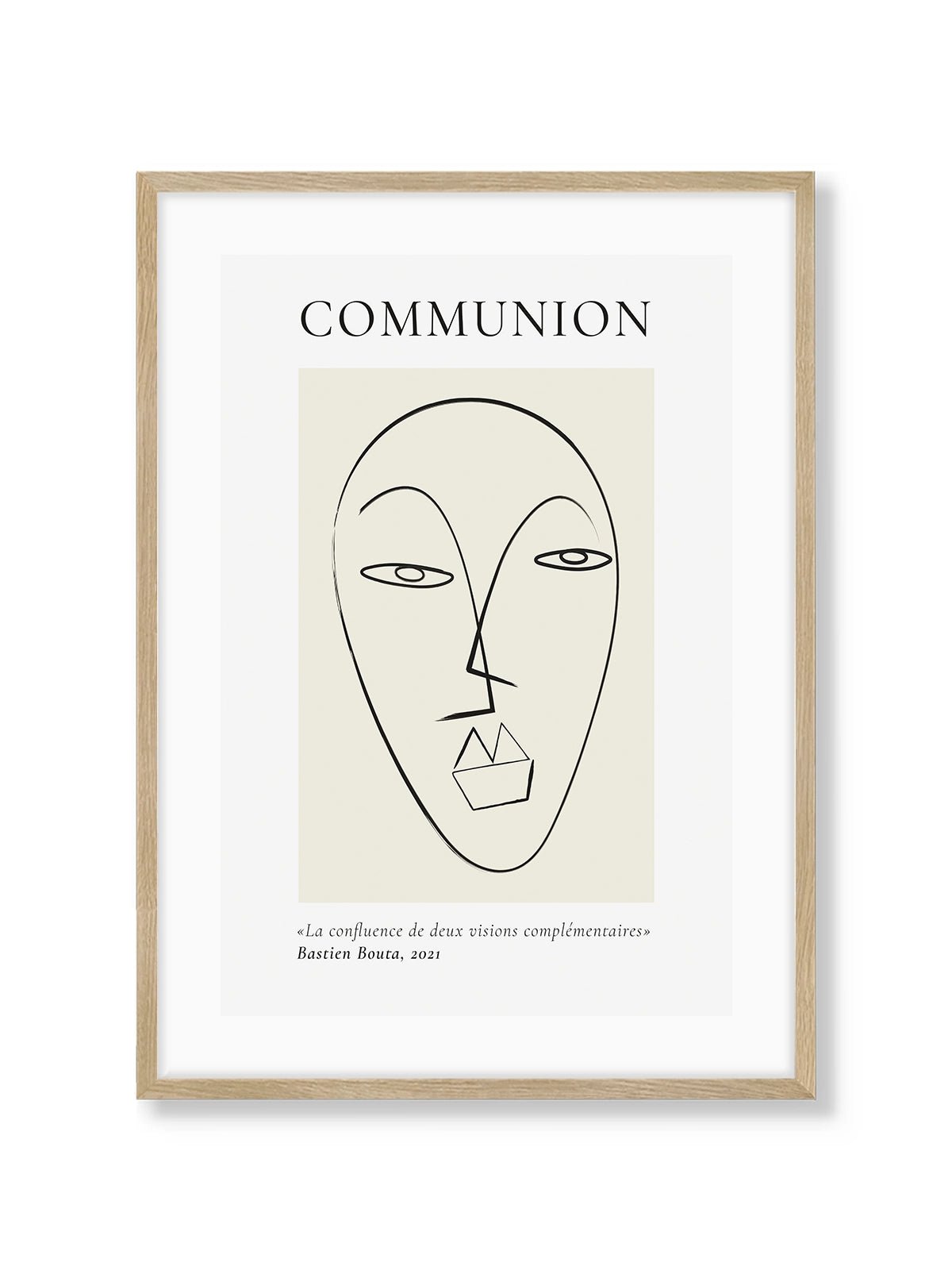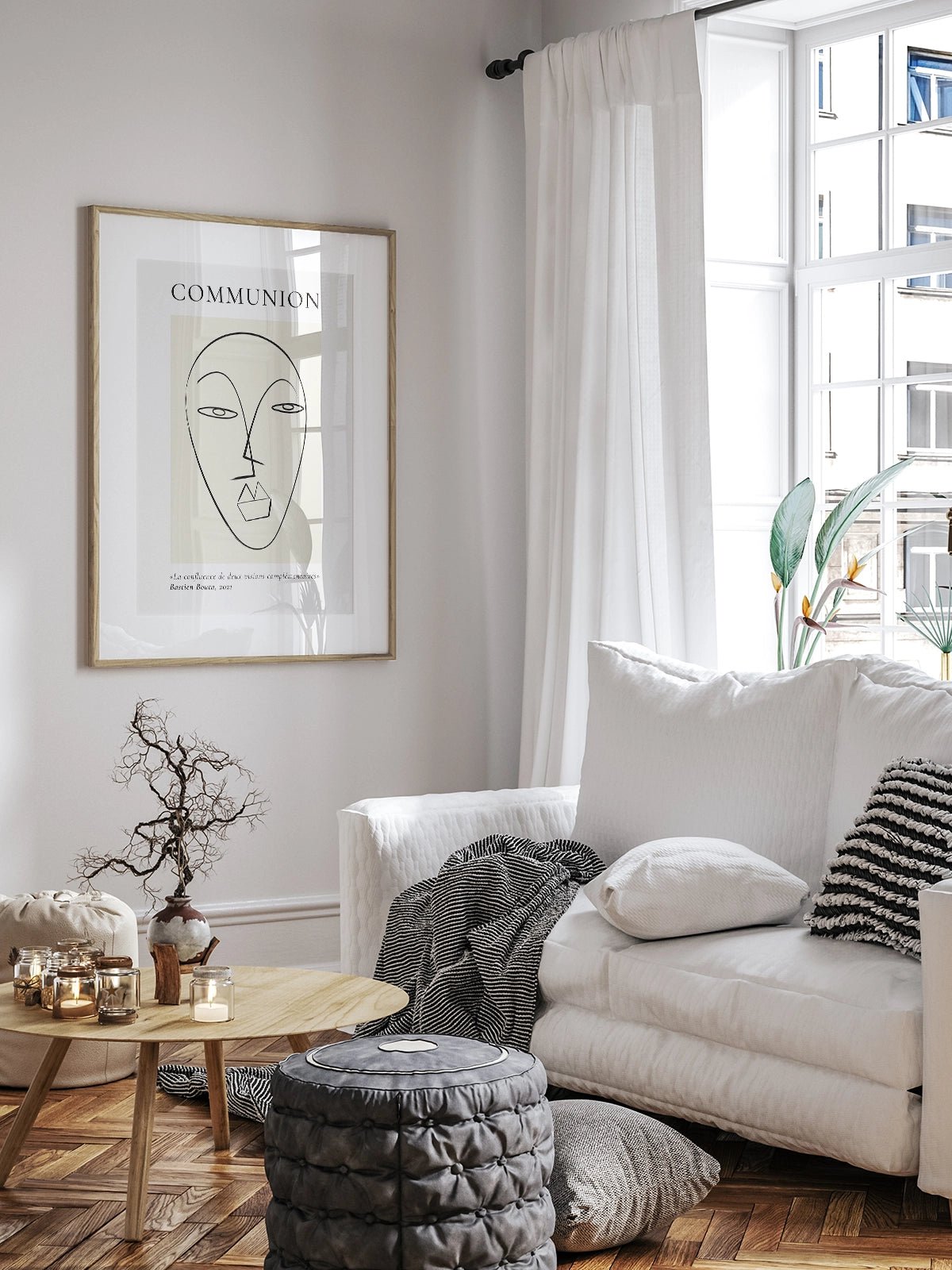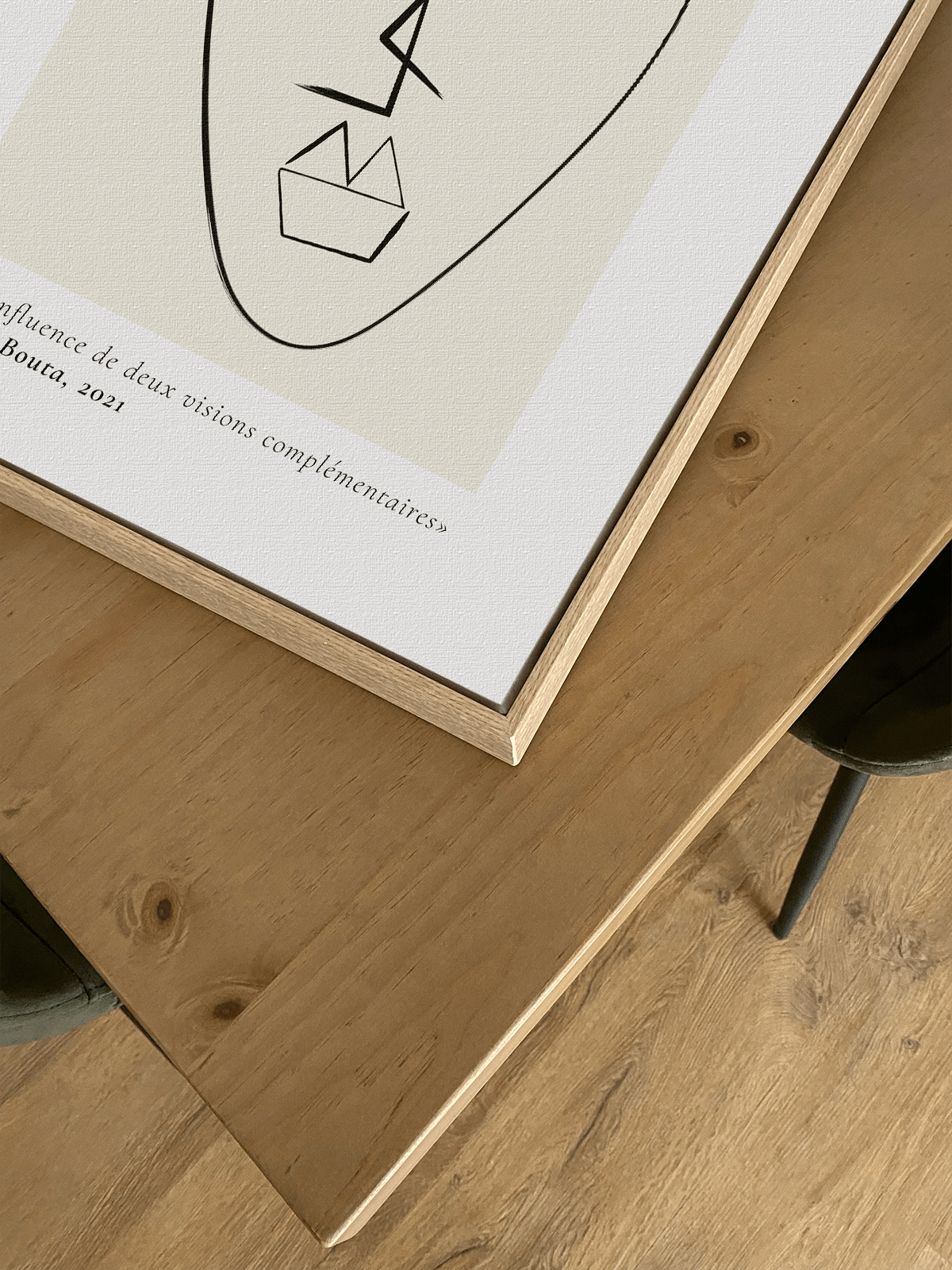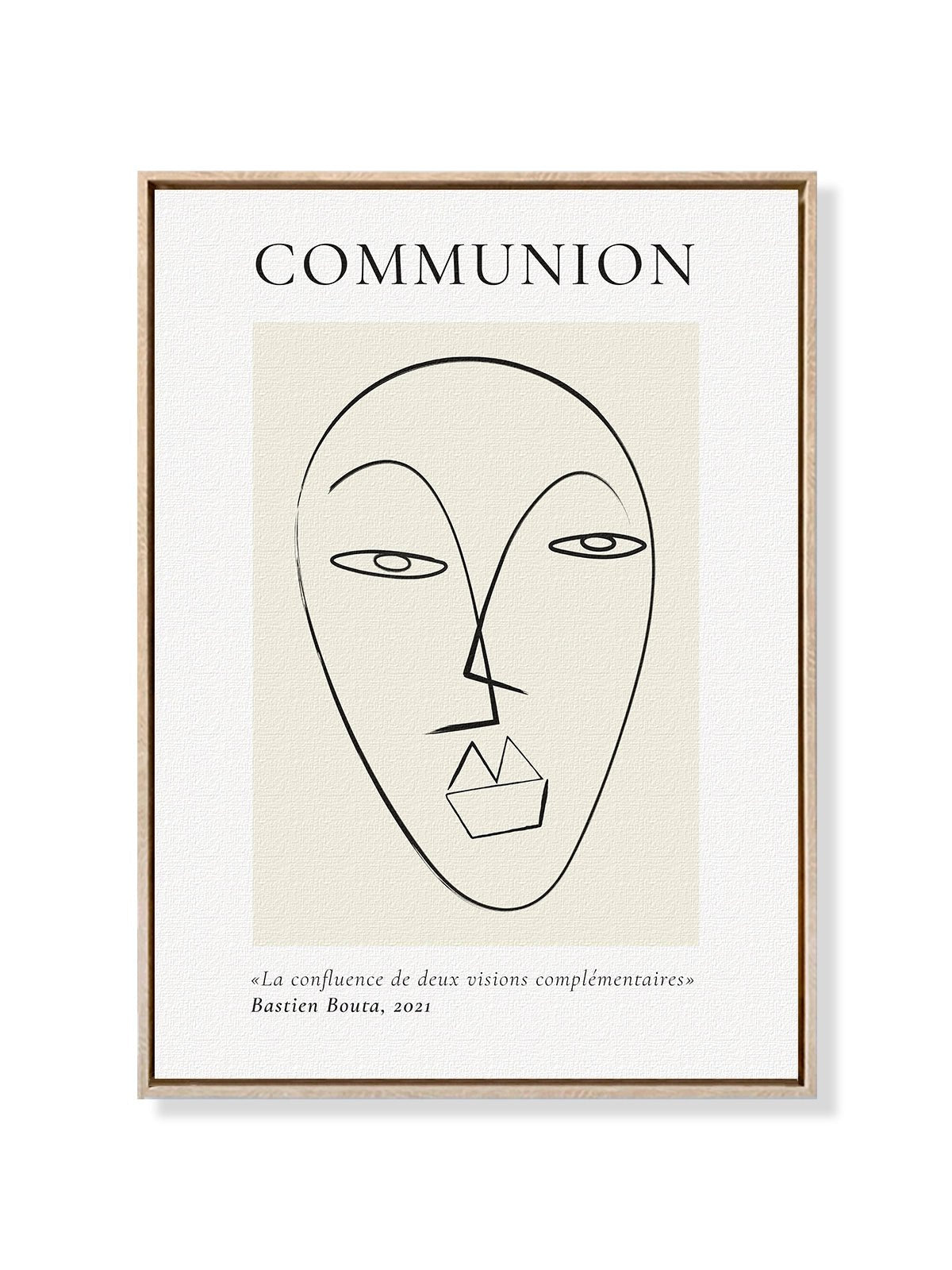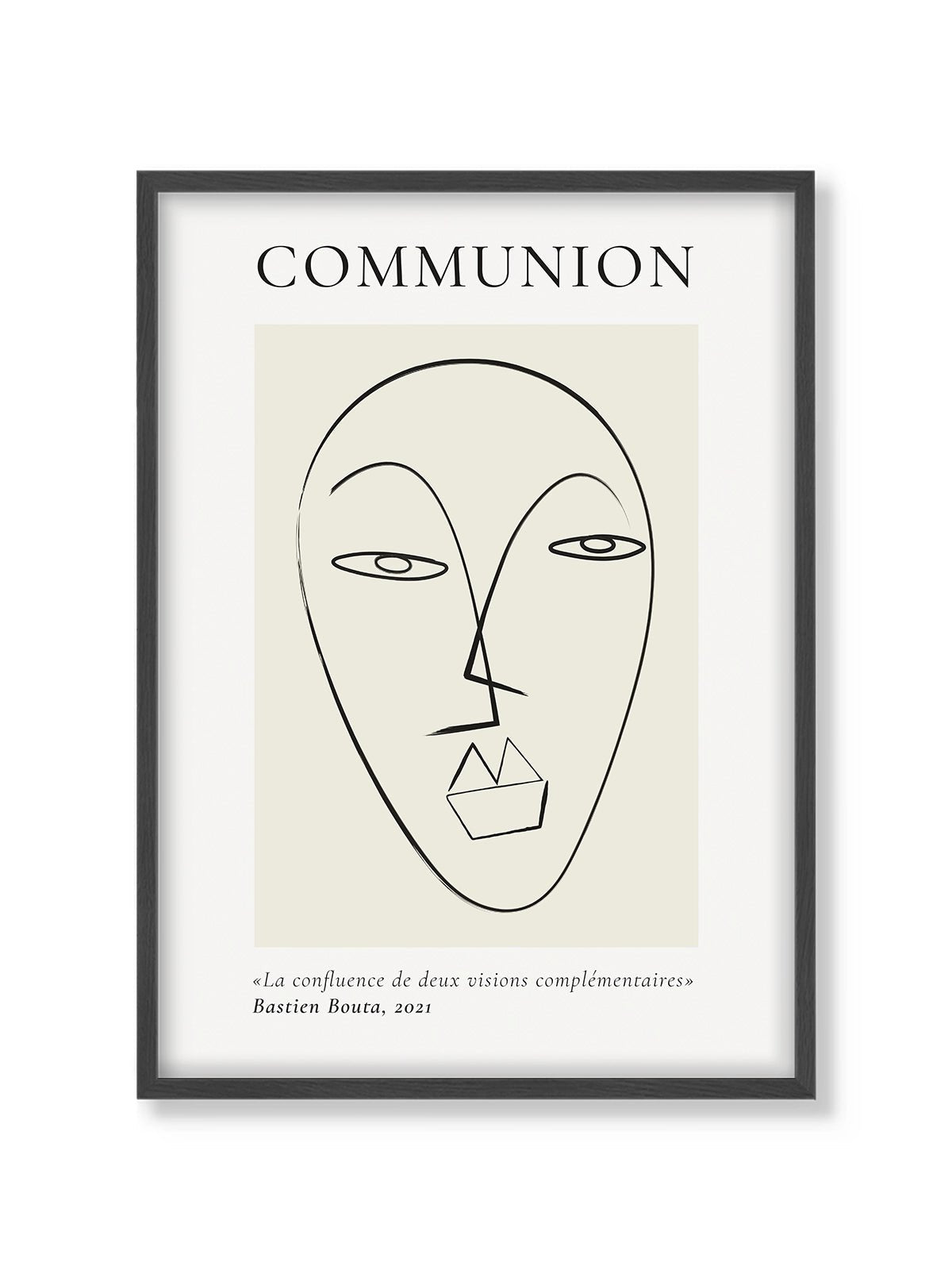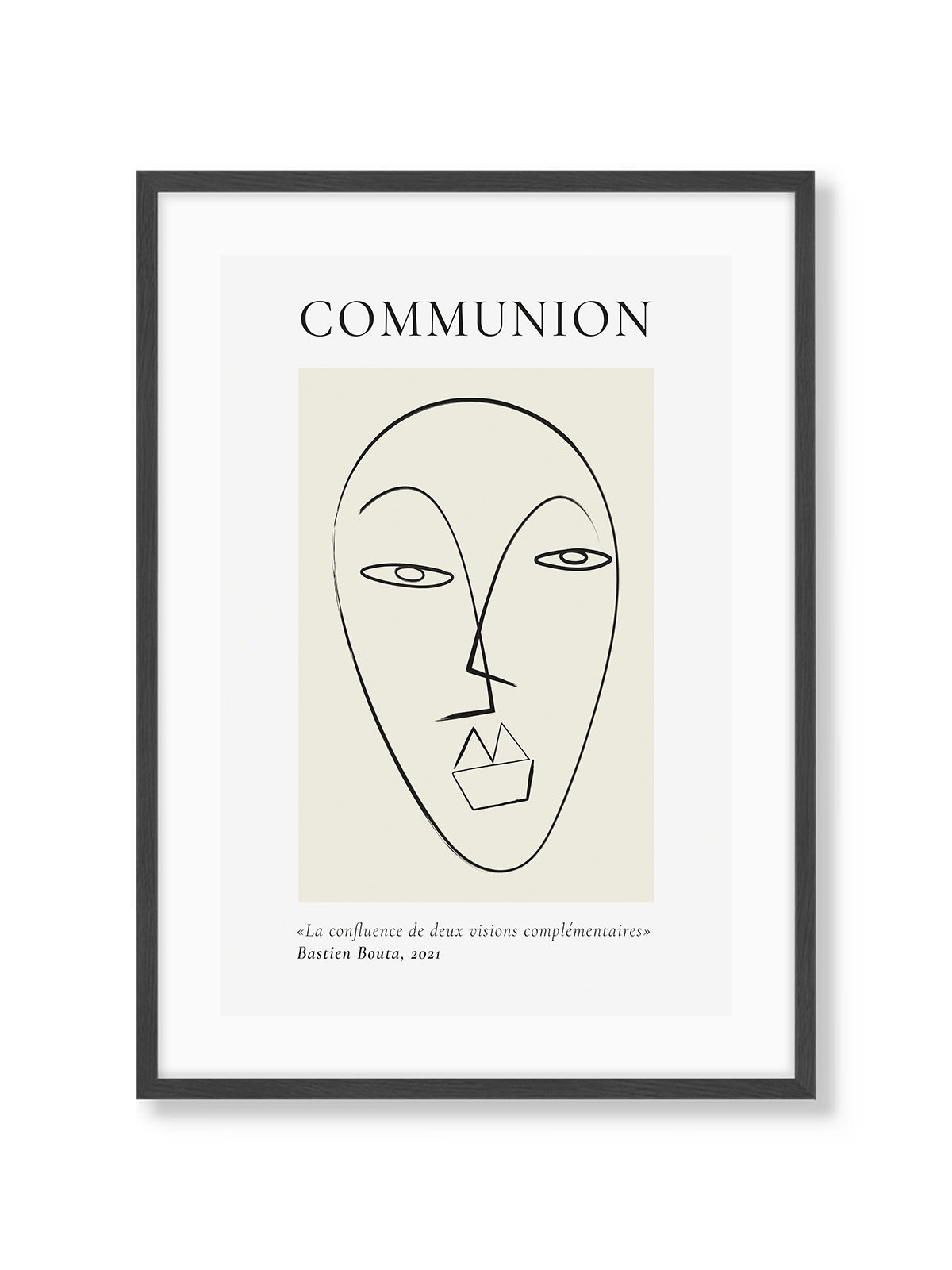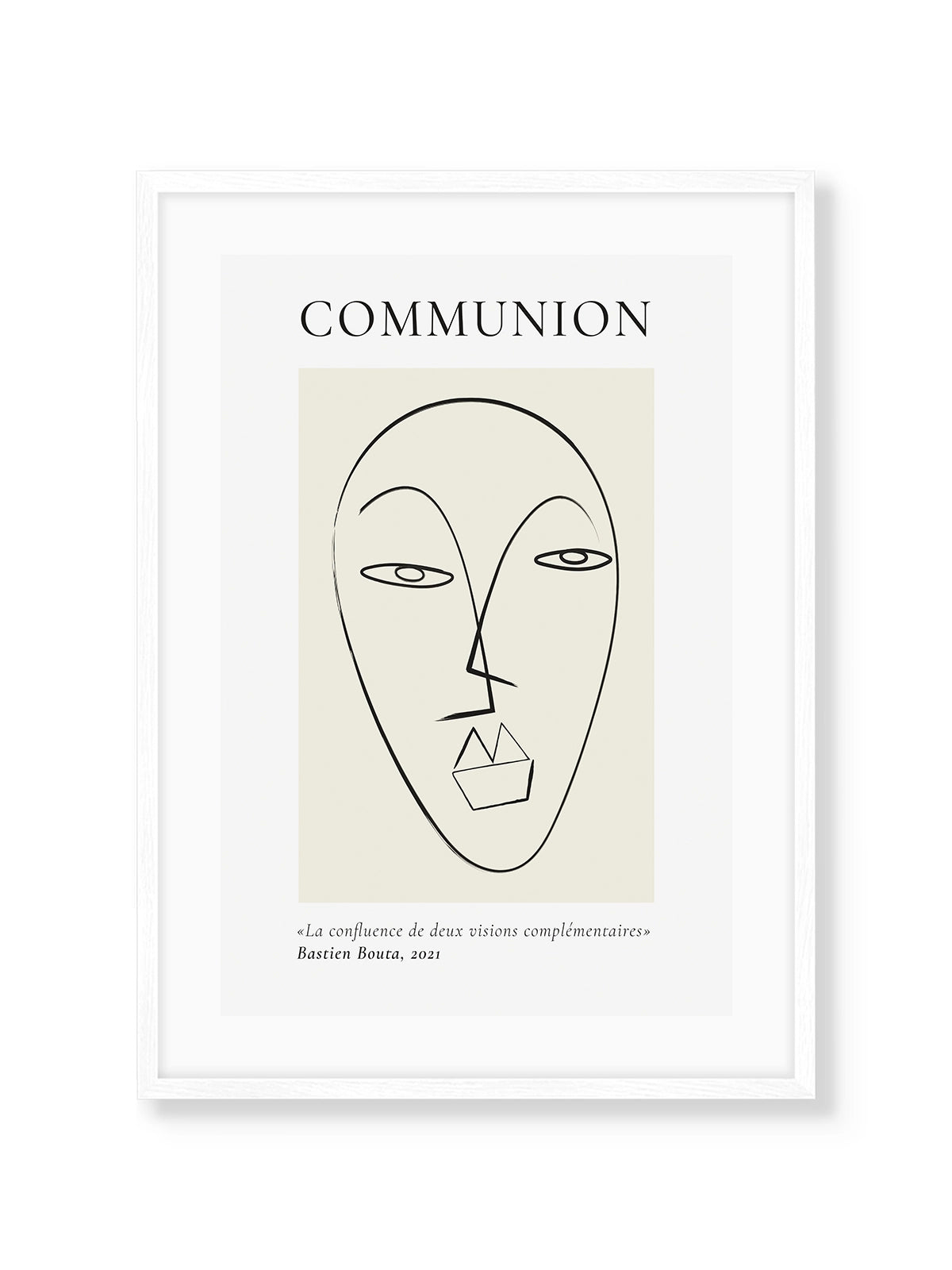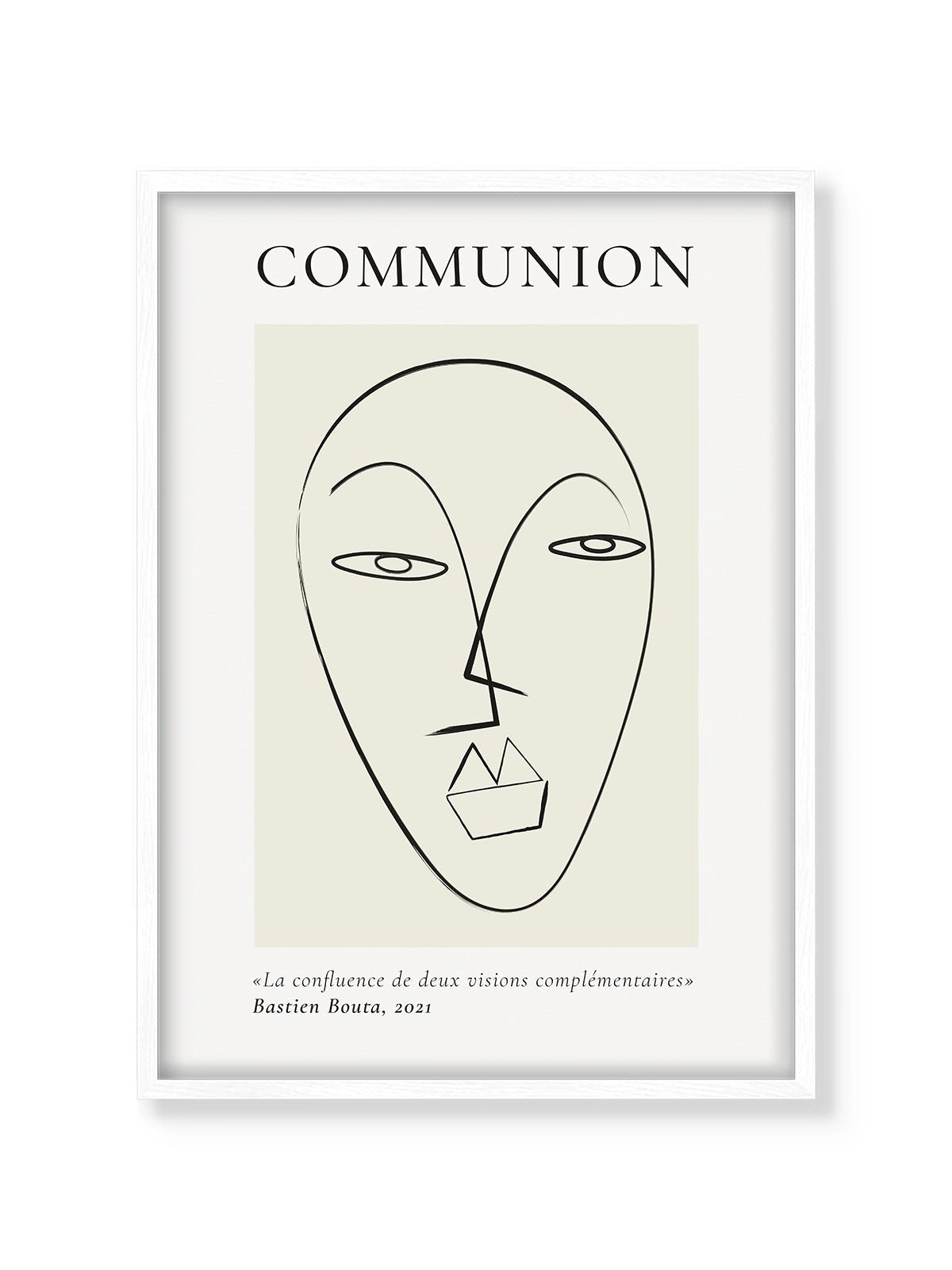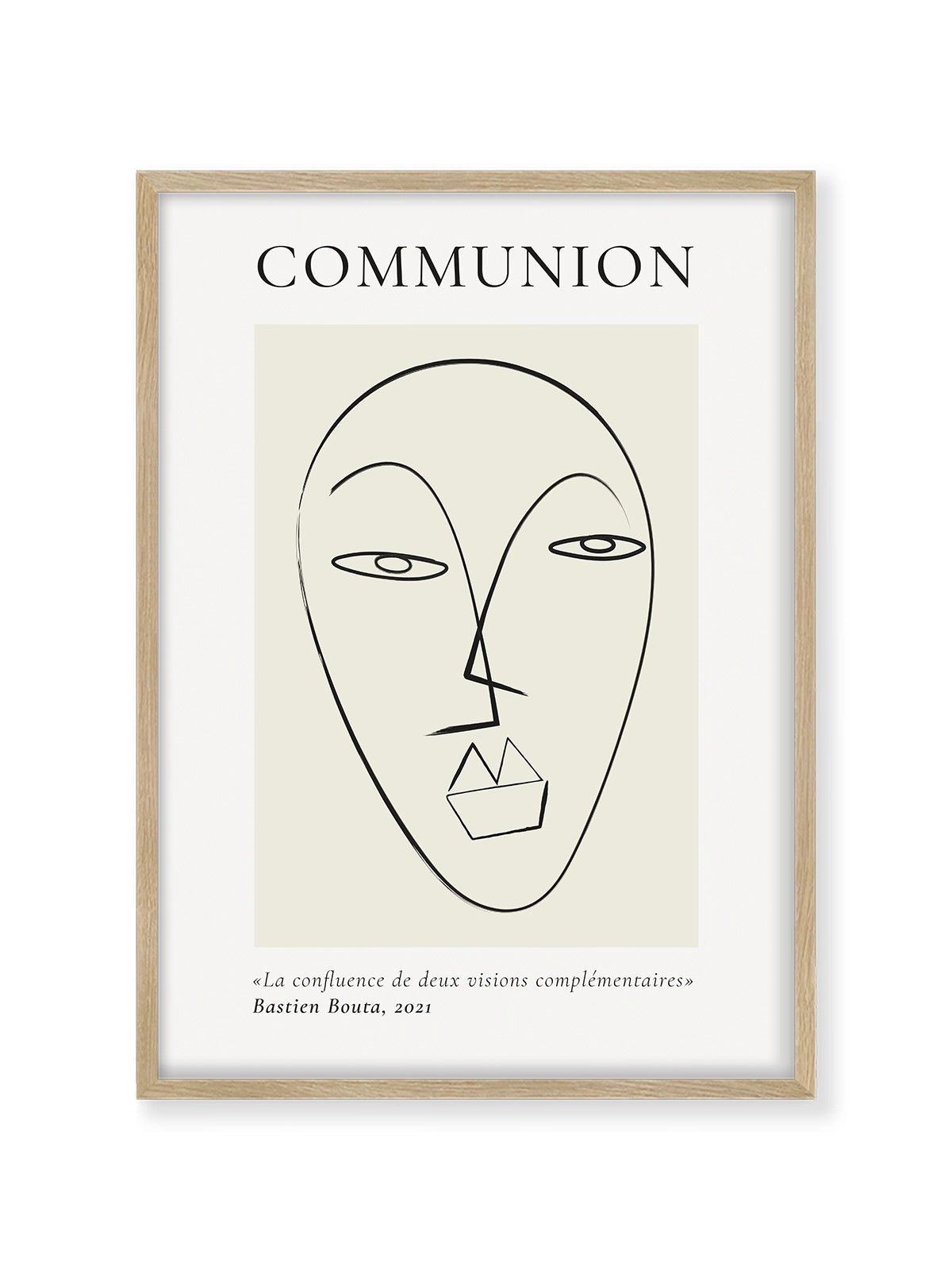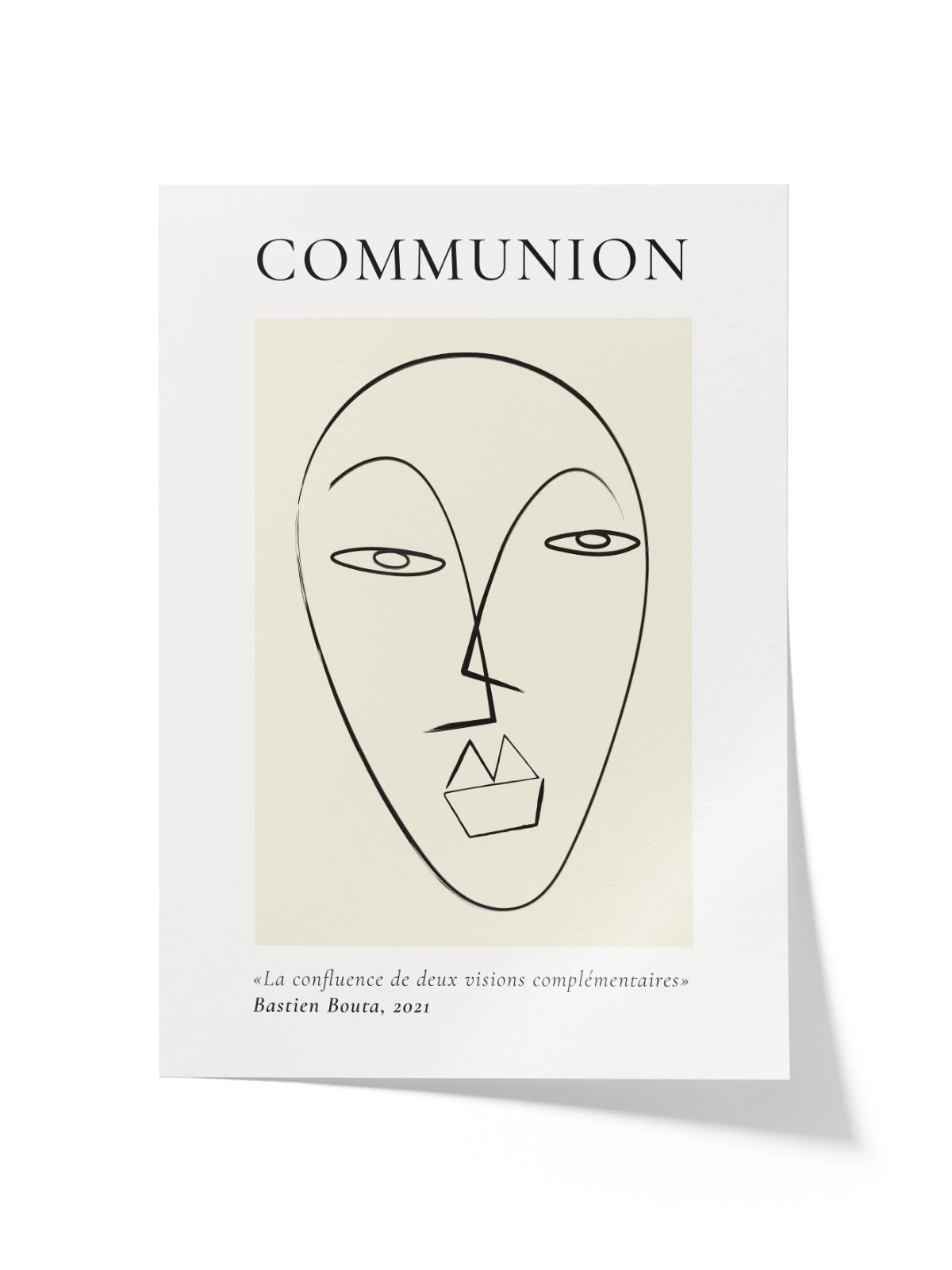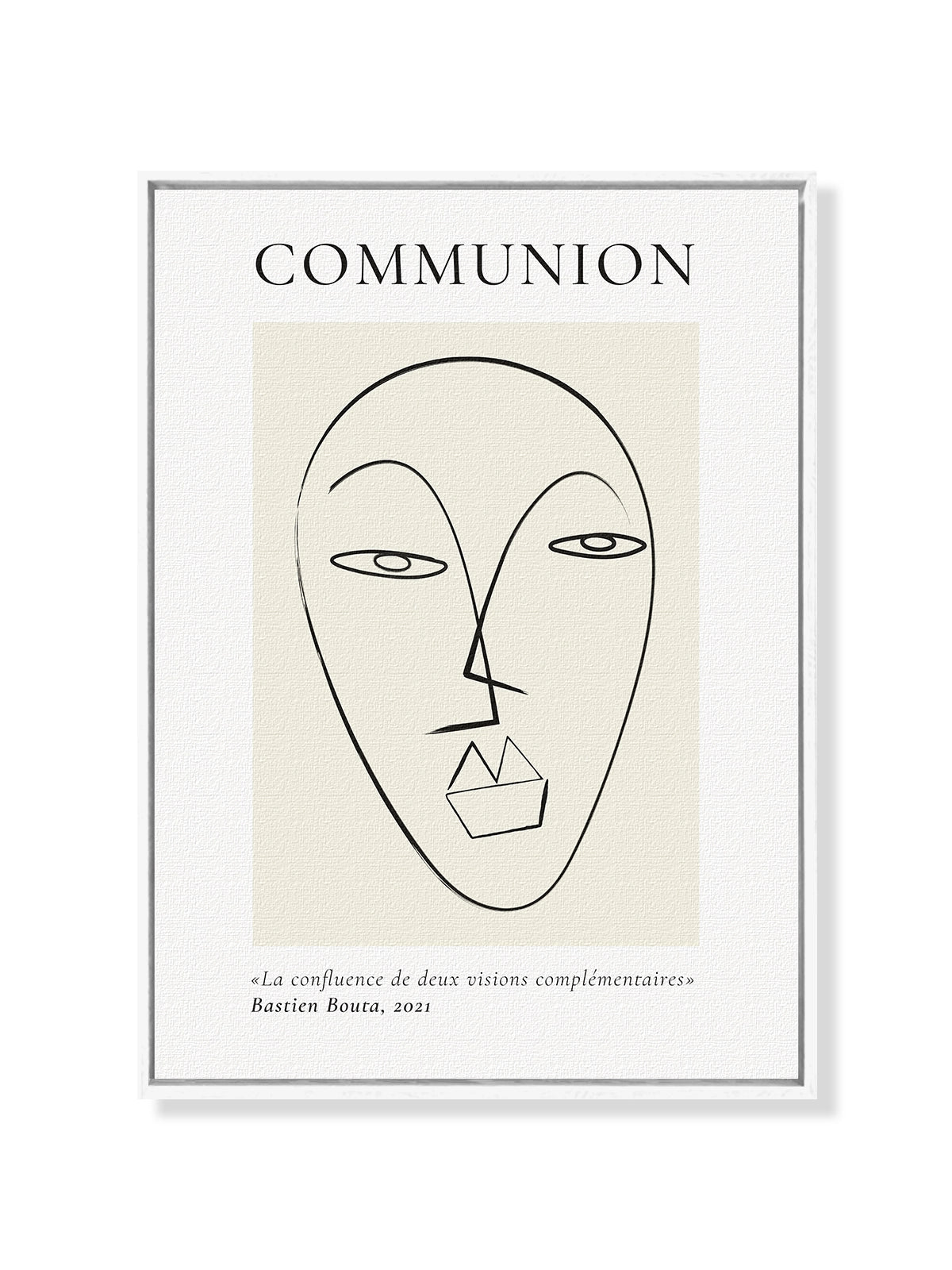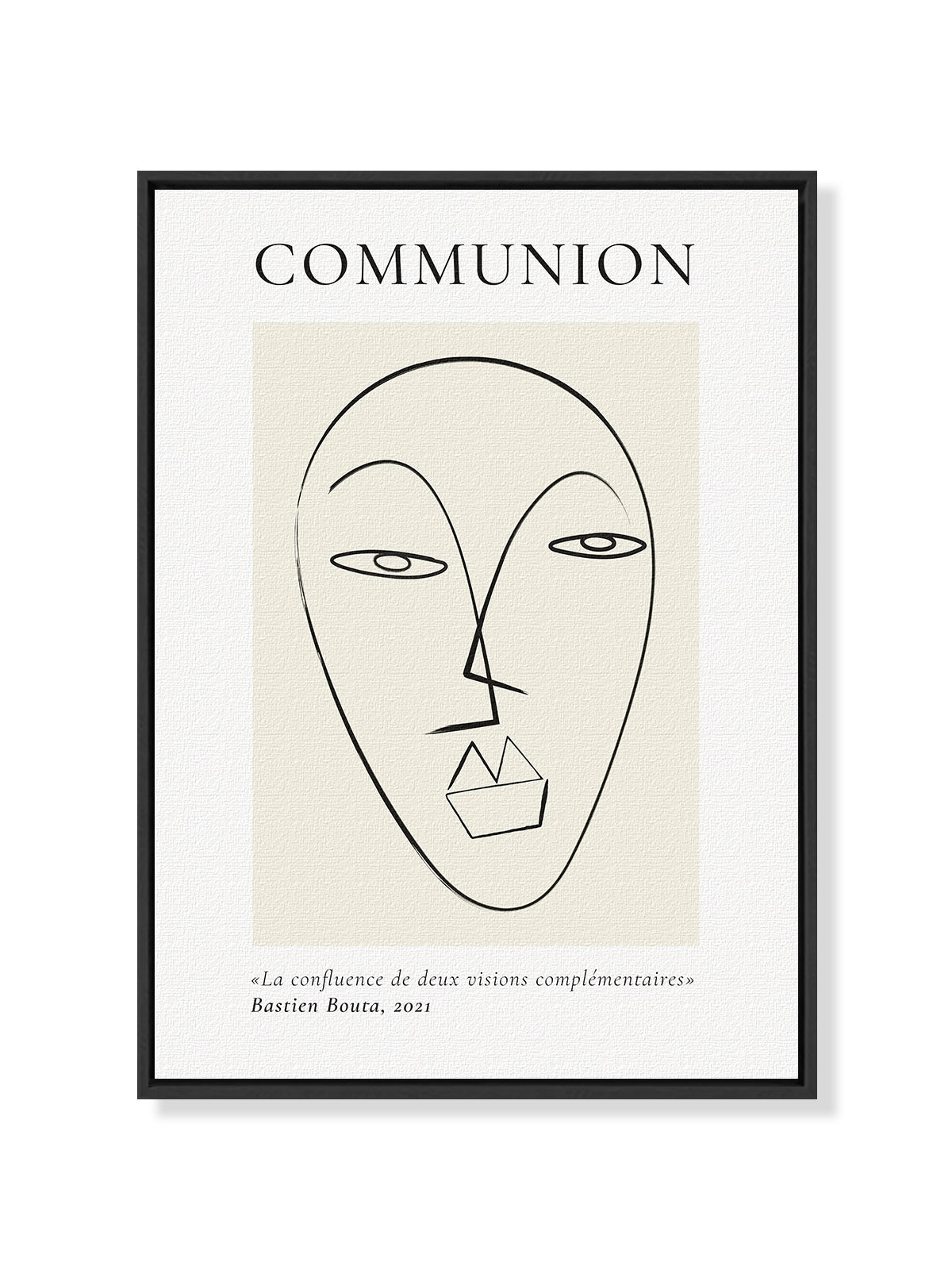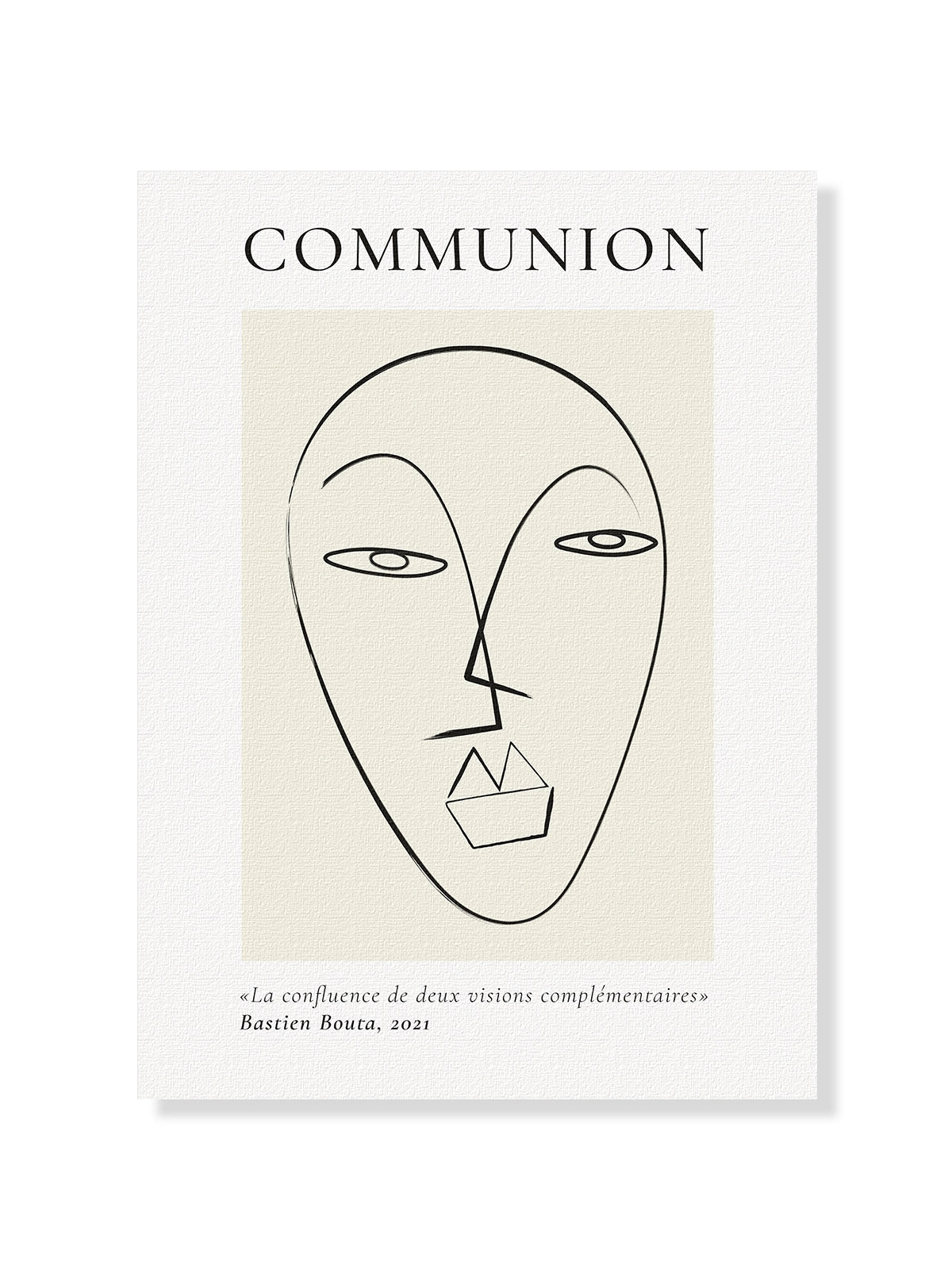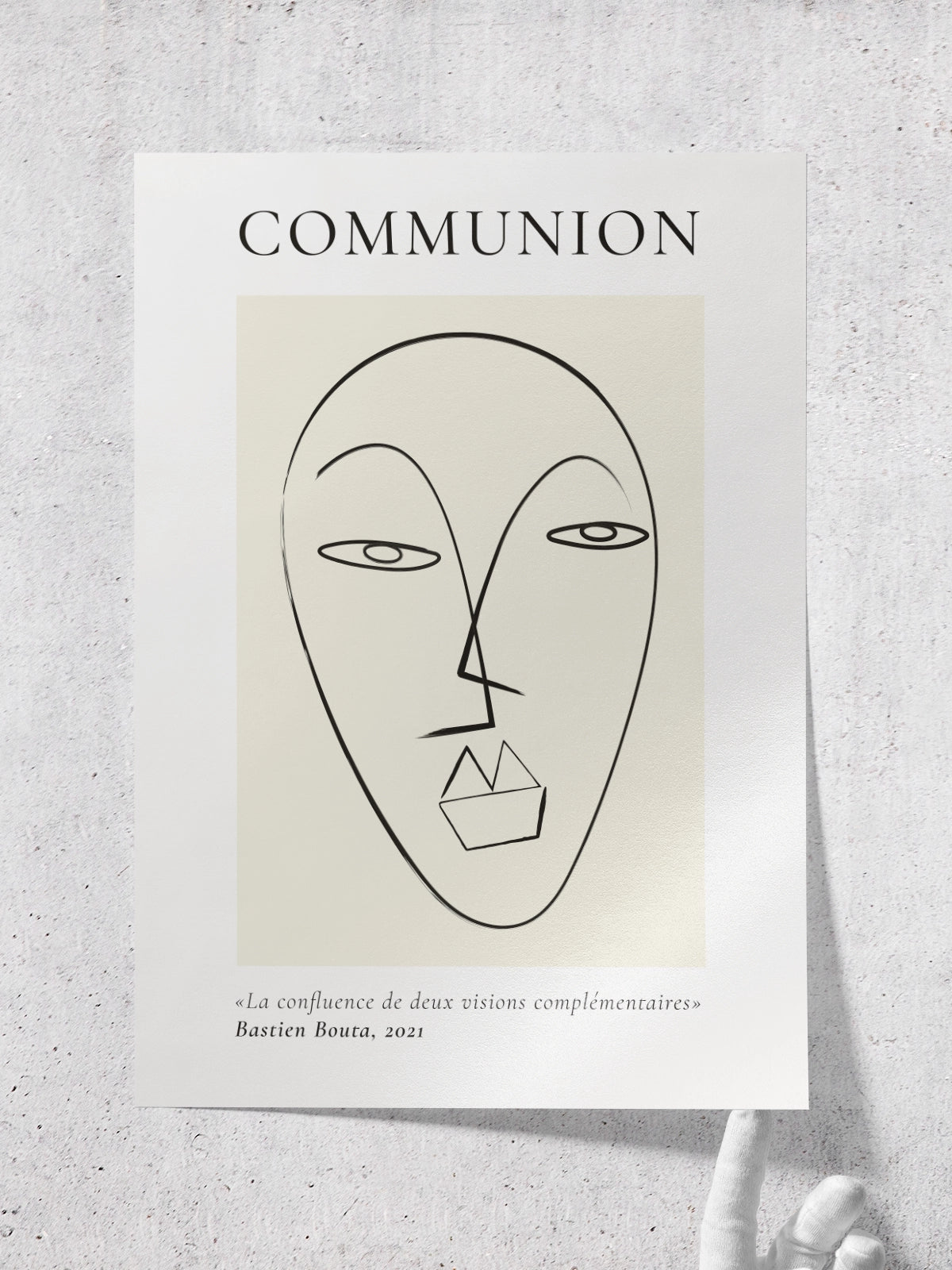 ---
"La confluence de deux visions complémentaires" is the phrase that accompanies this graphic work by Bastien Bouza entitled Communion . A meeting point between two perspectives that form a whole, represented by this minimalist face made with geometric elements and drawn with a marker.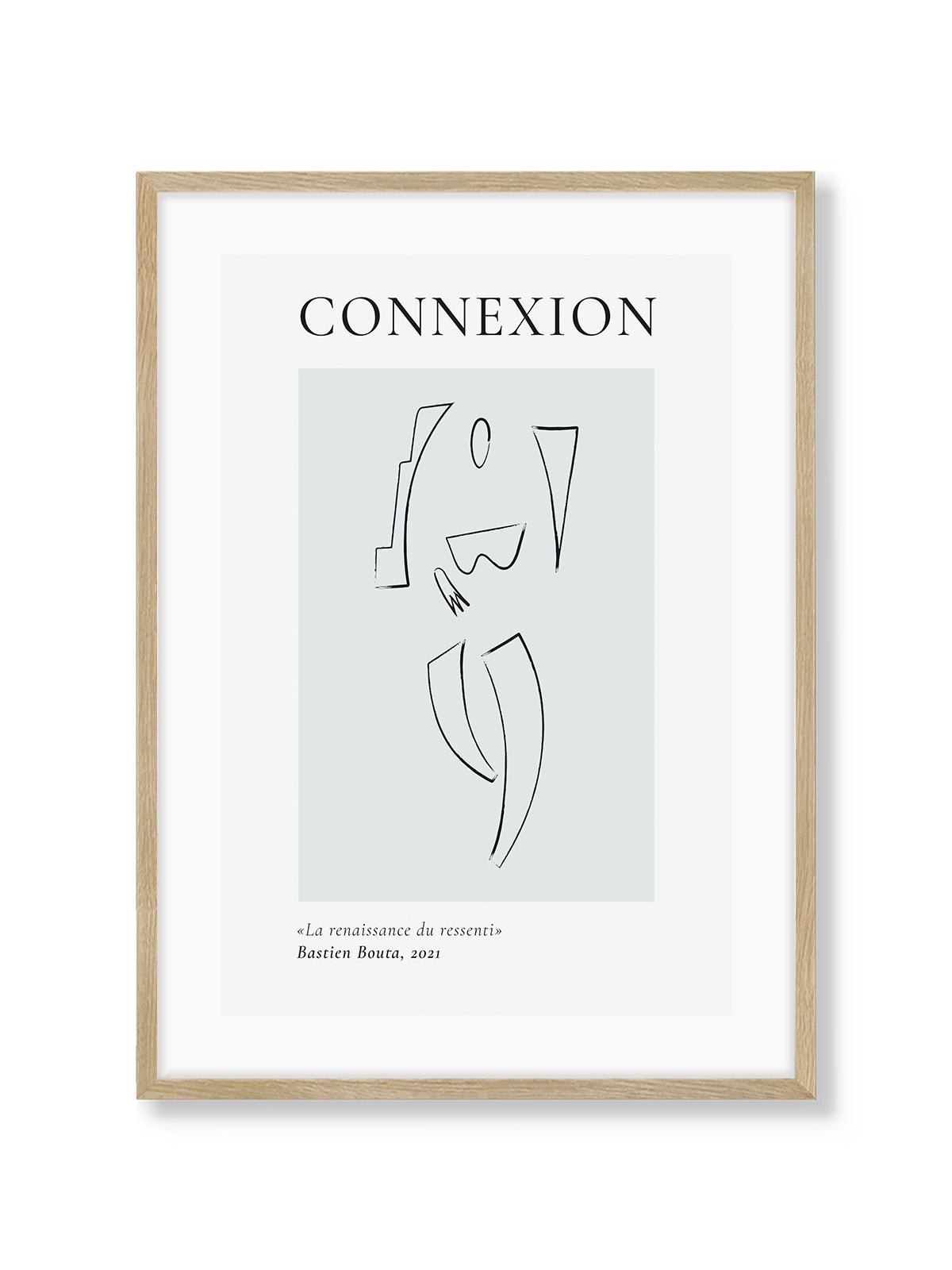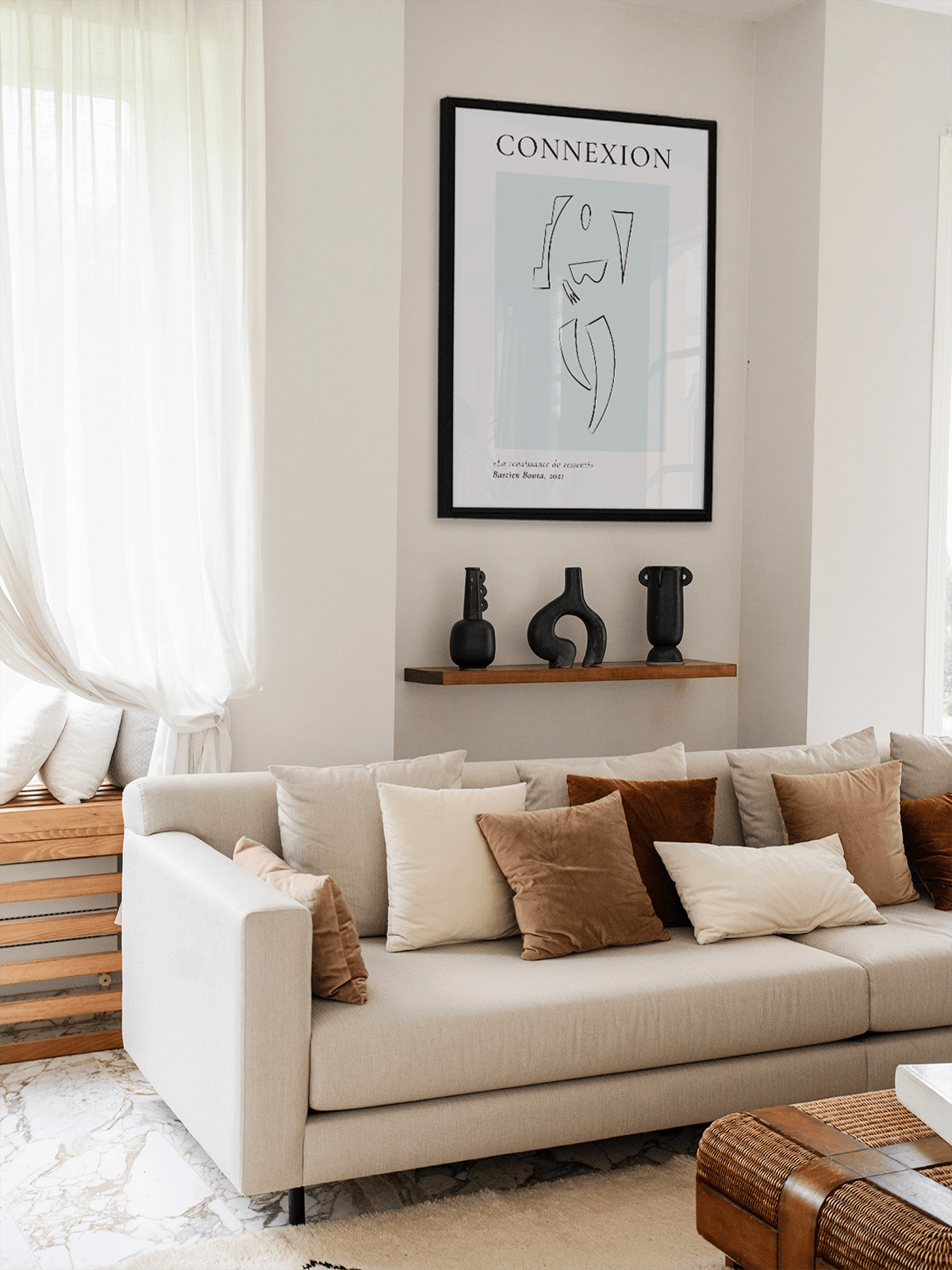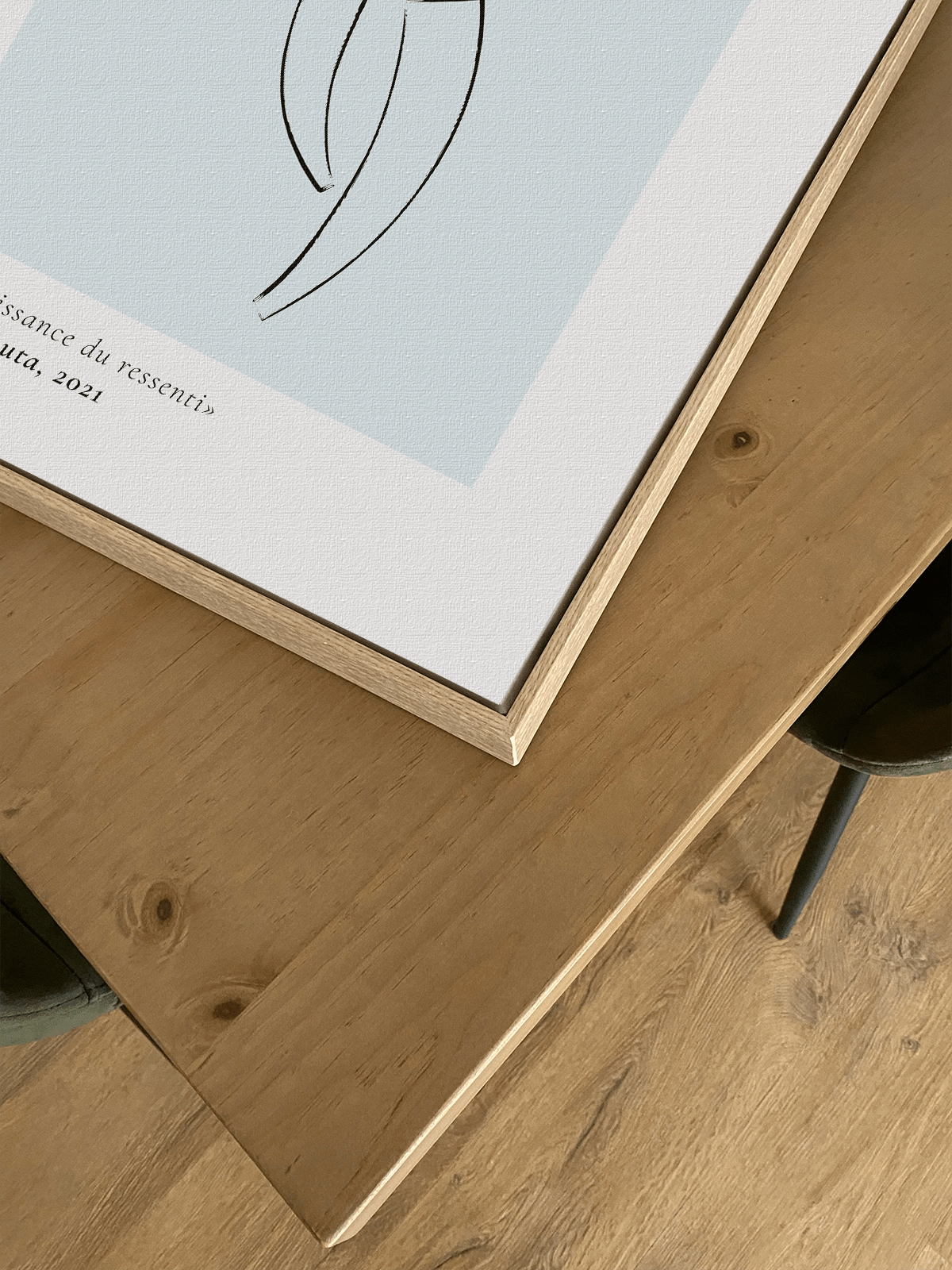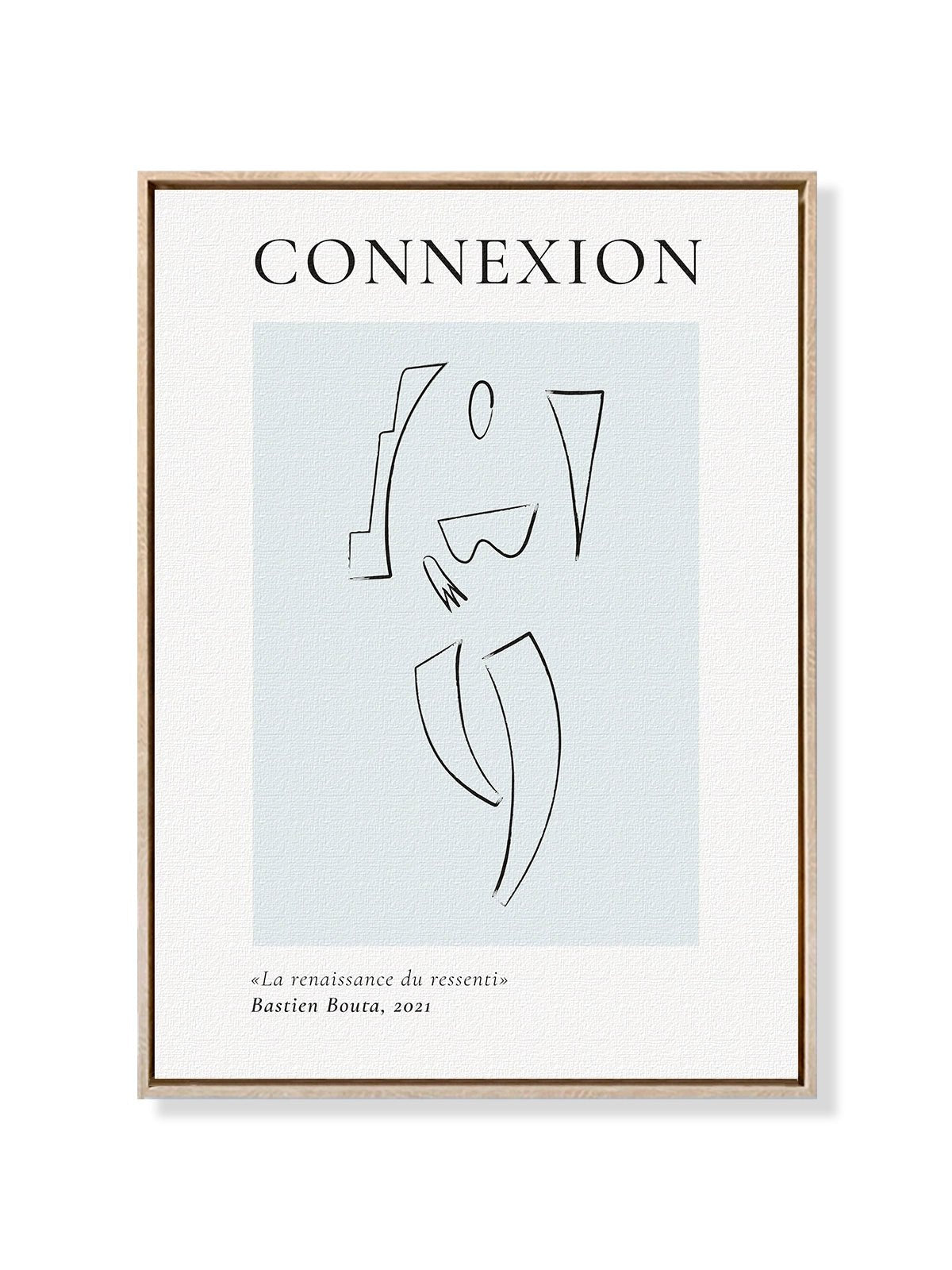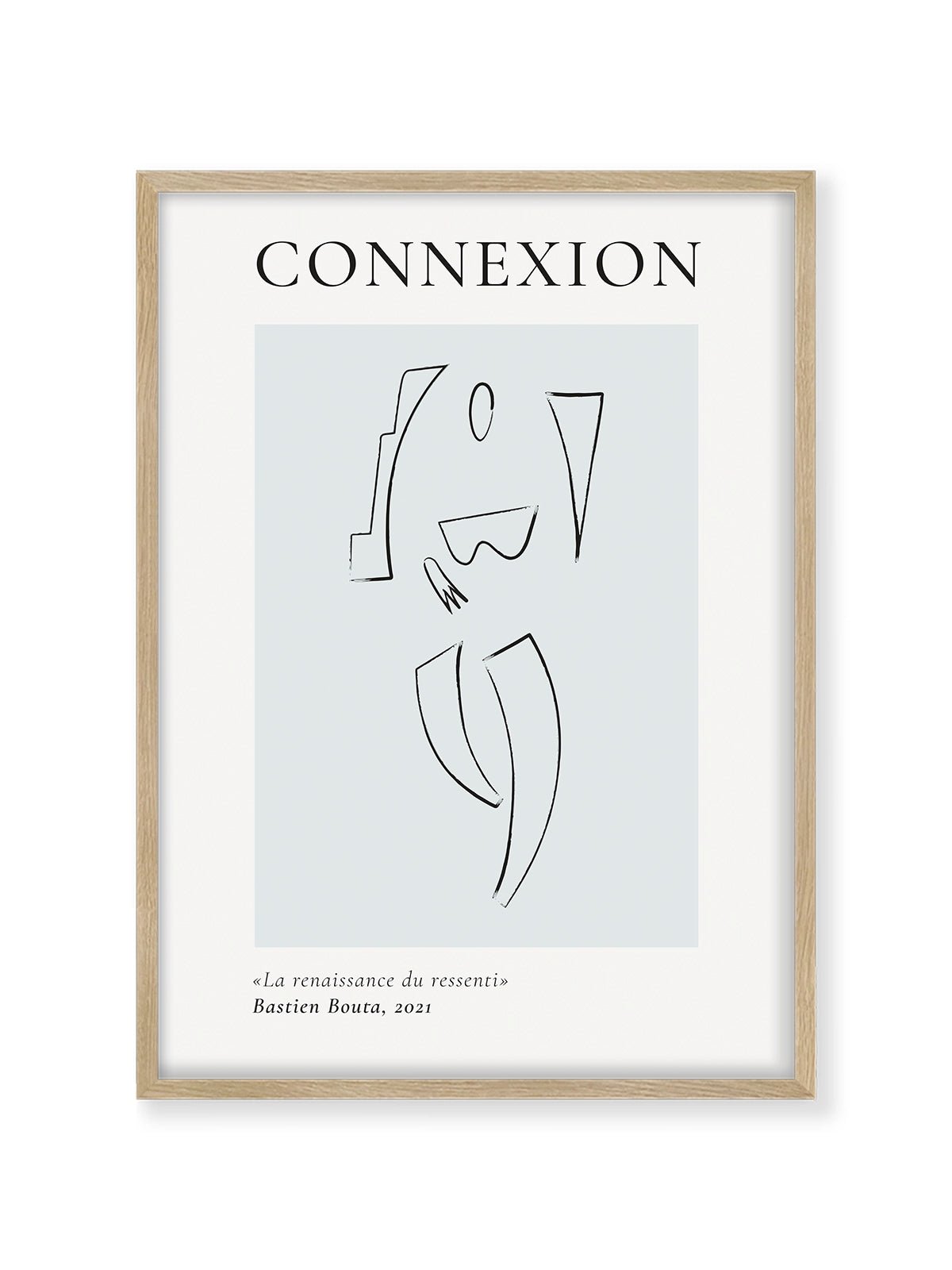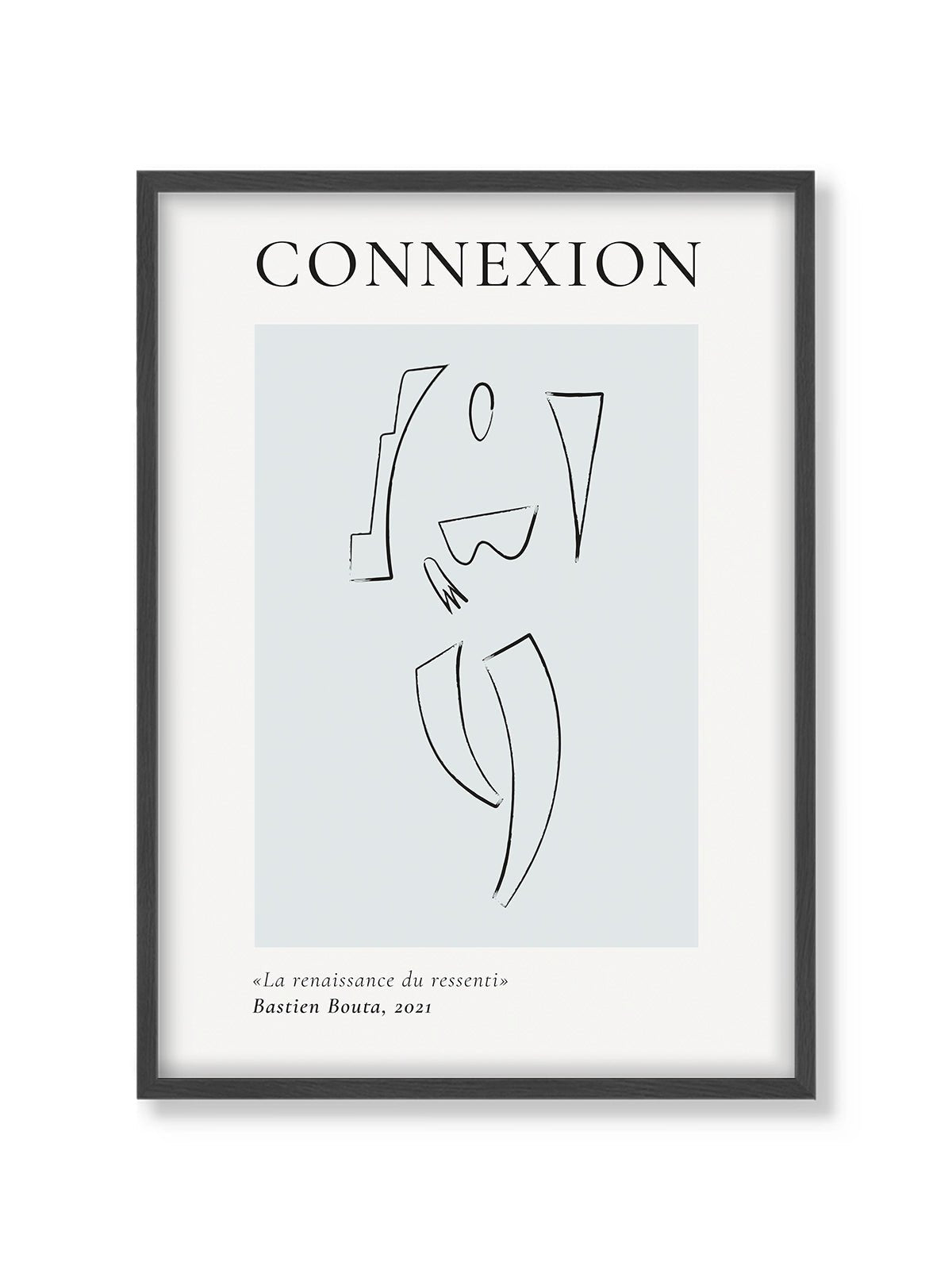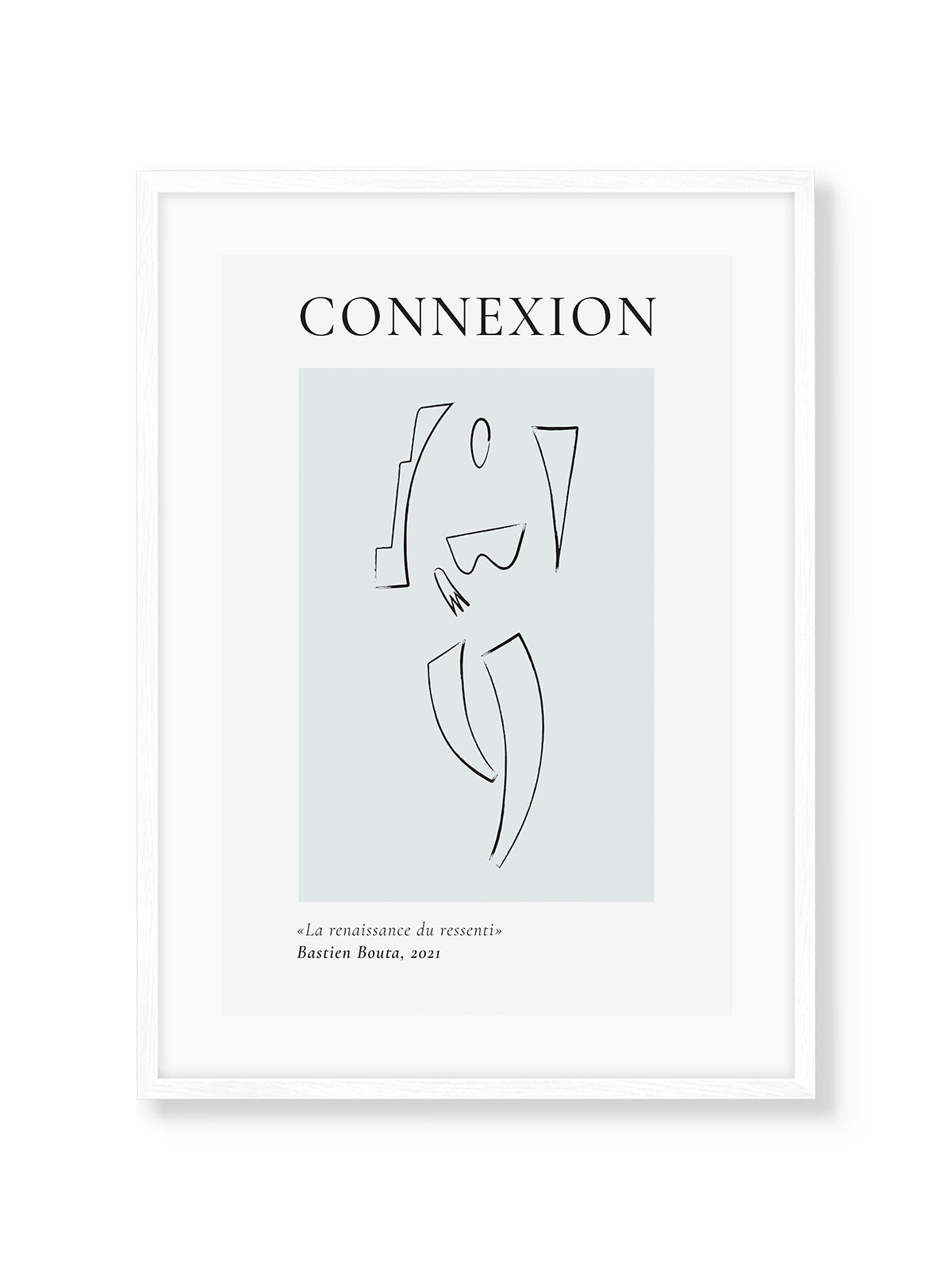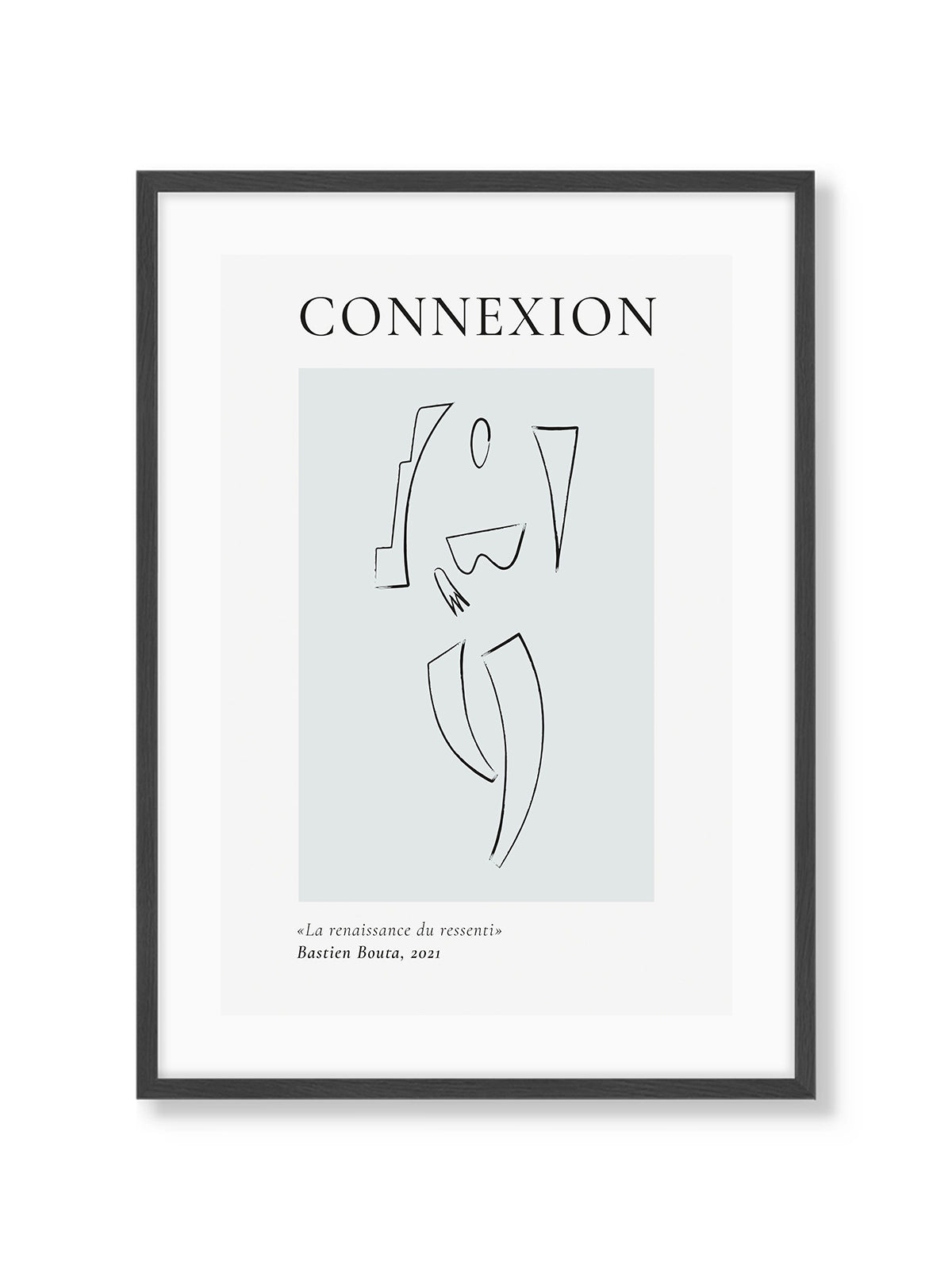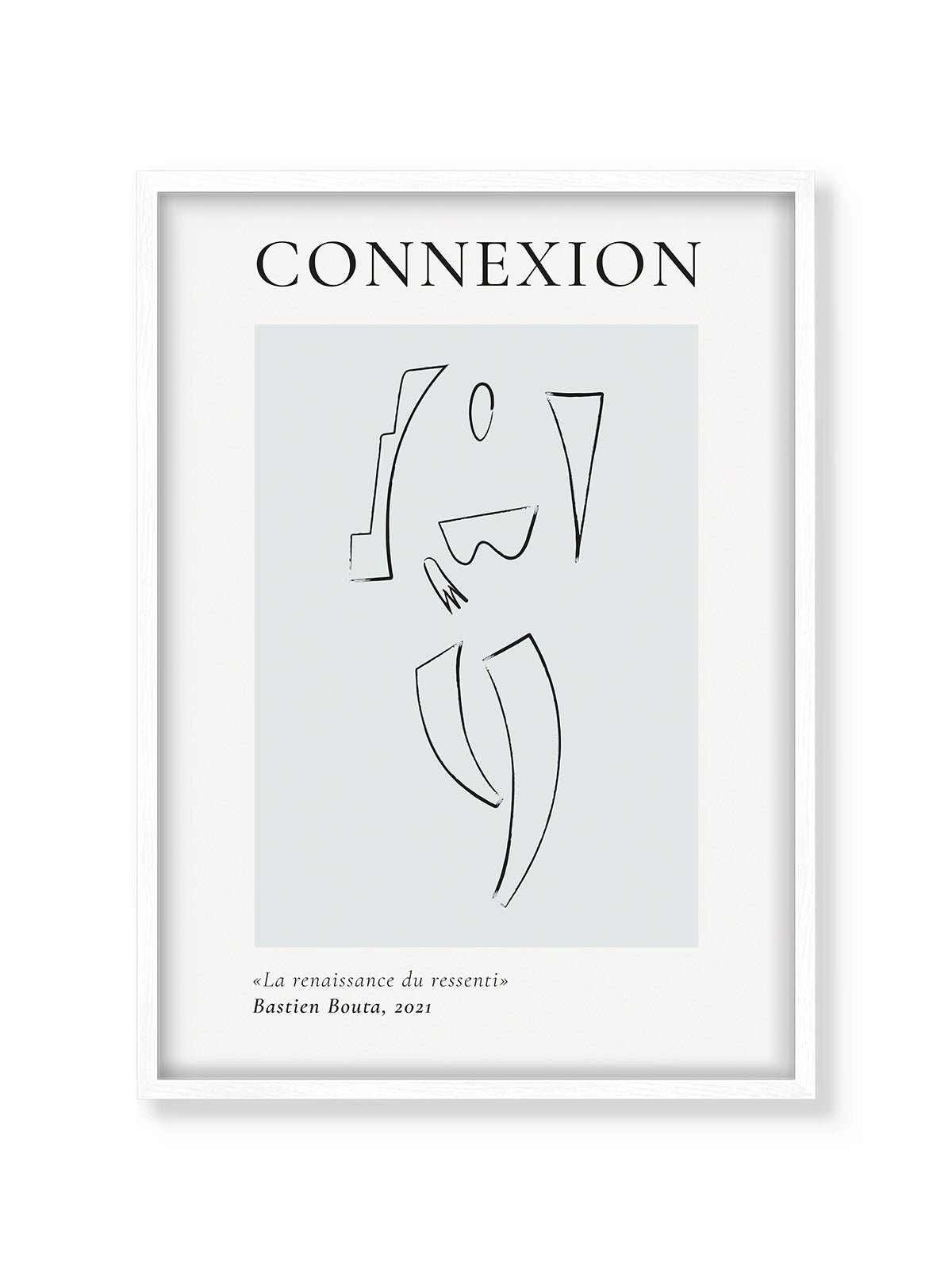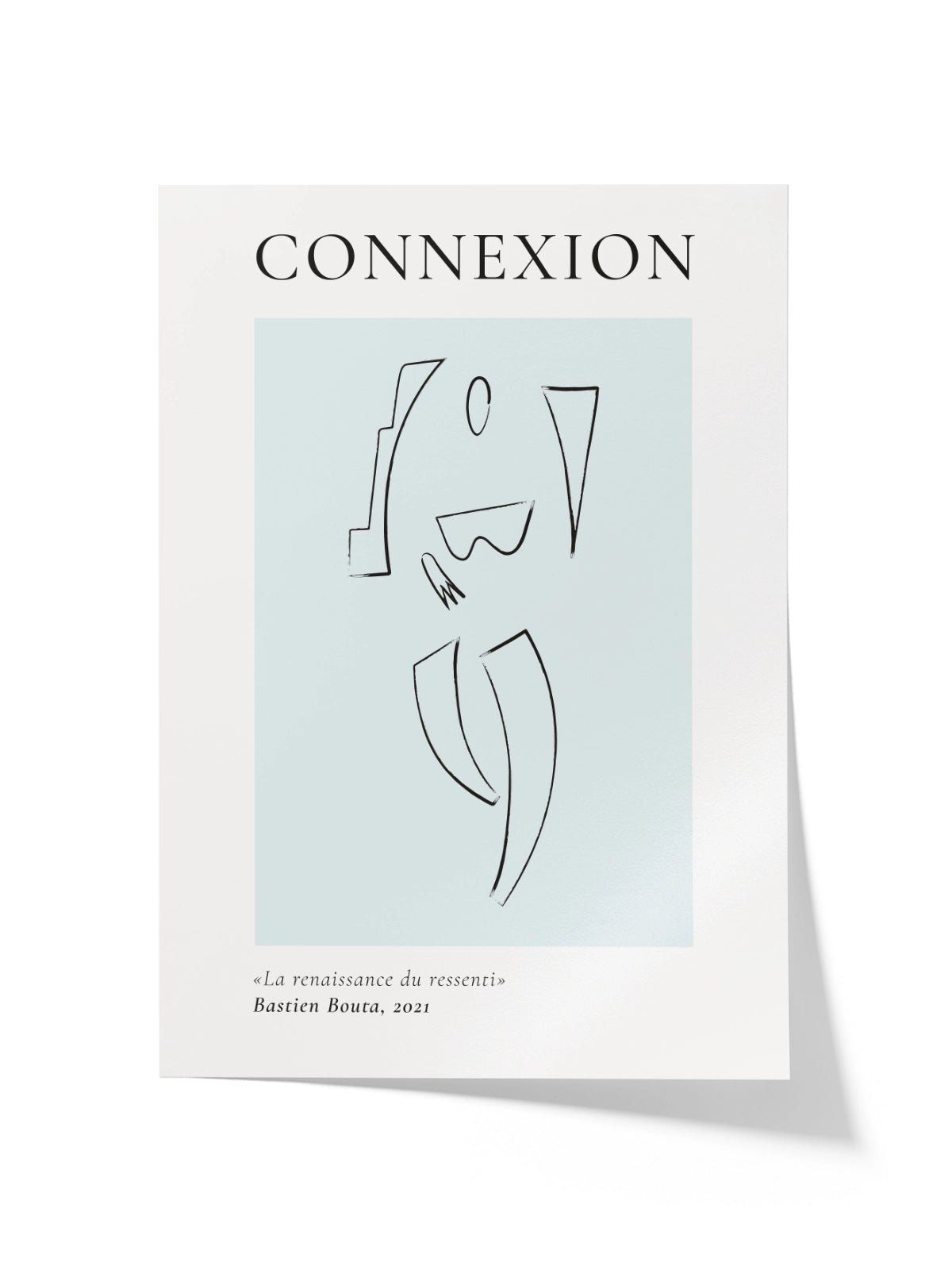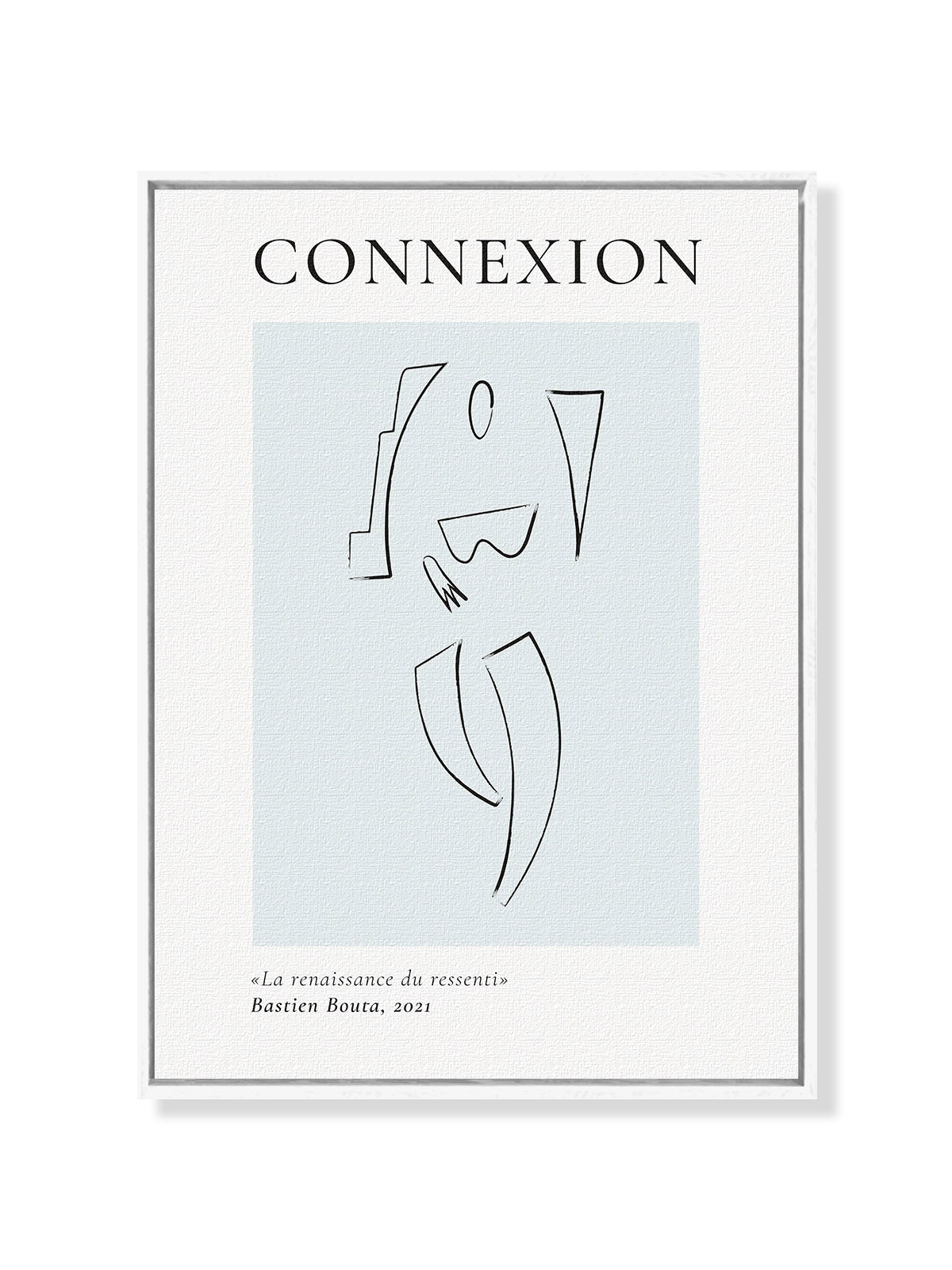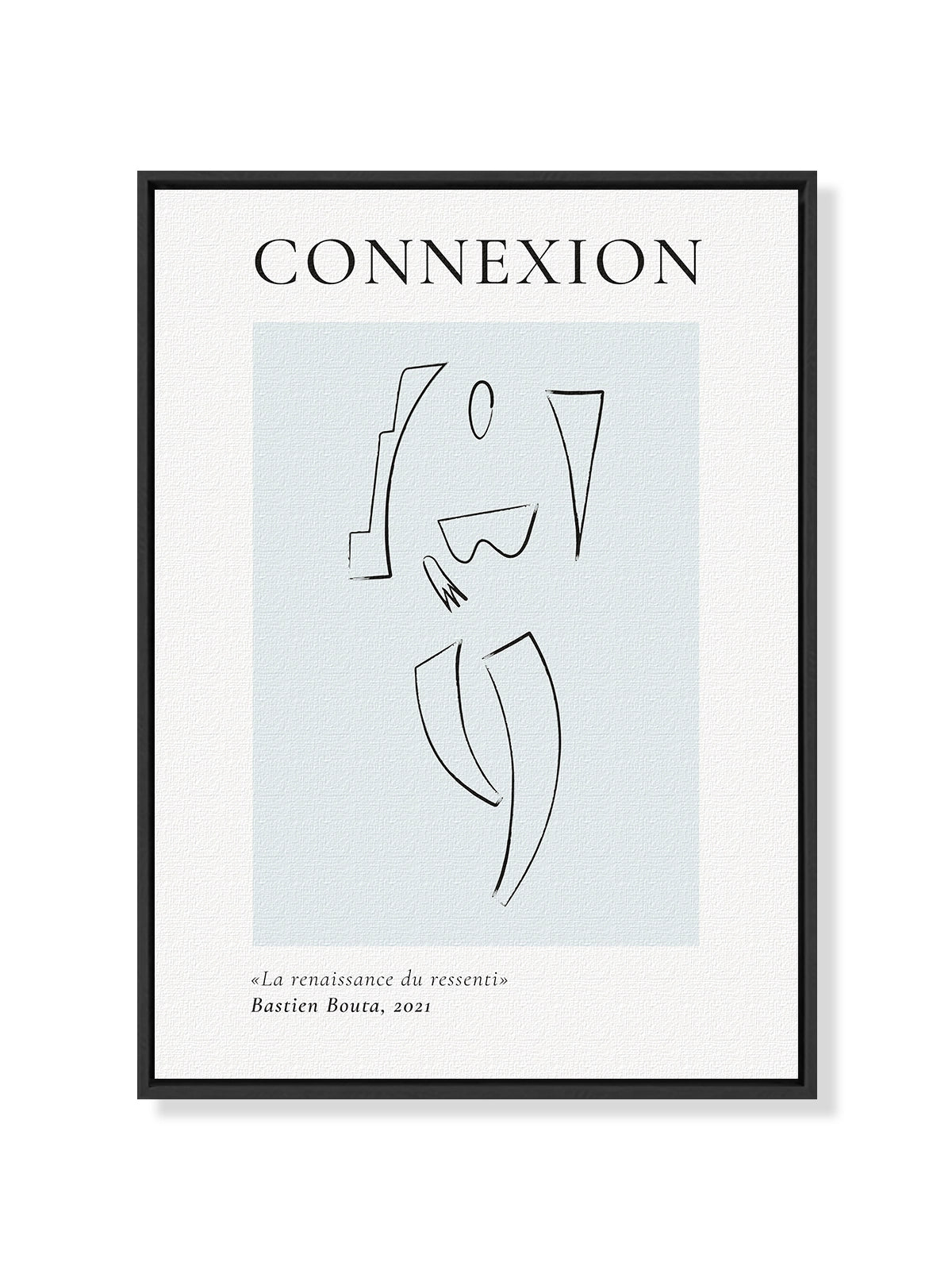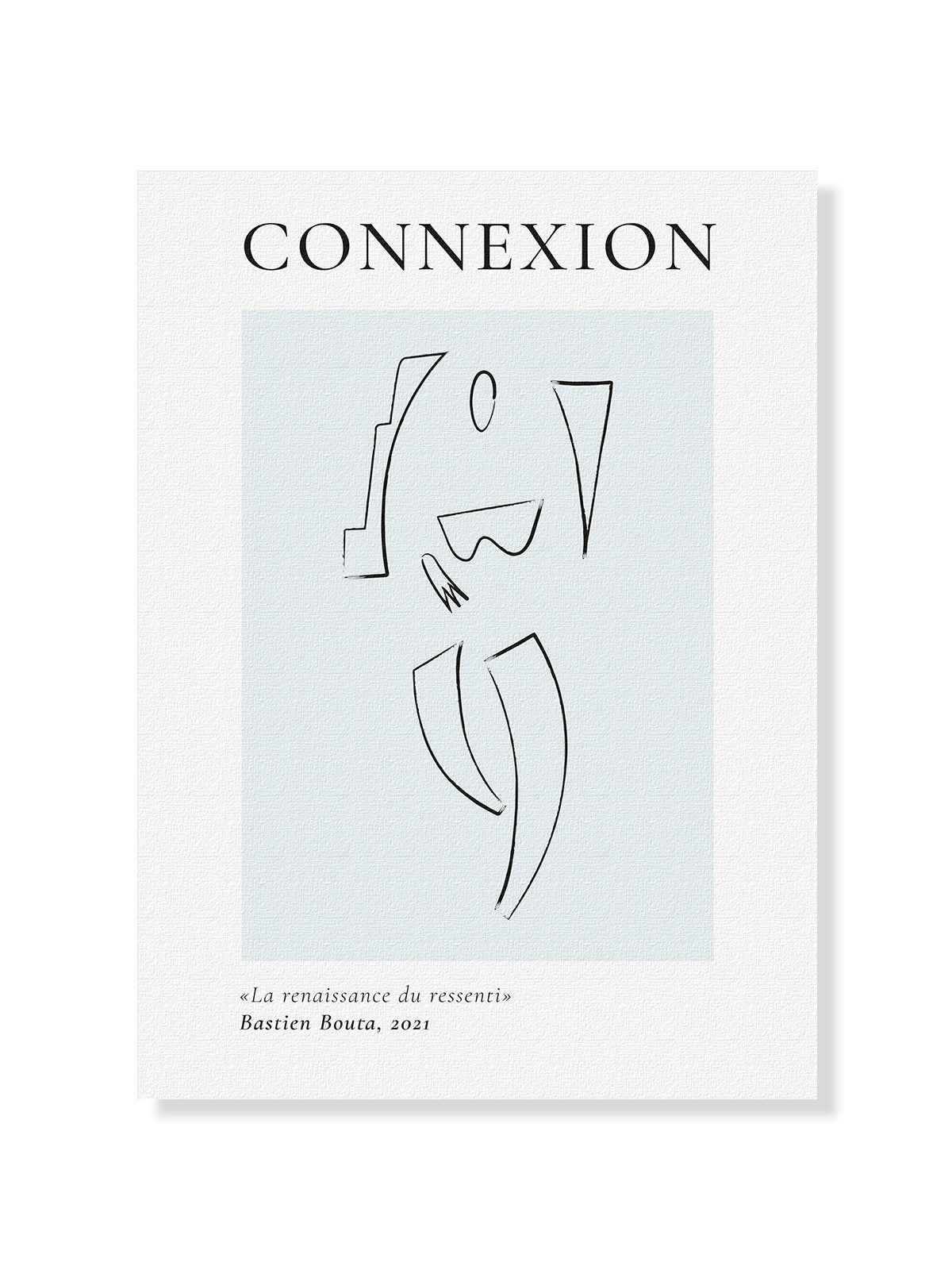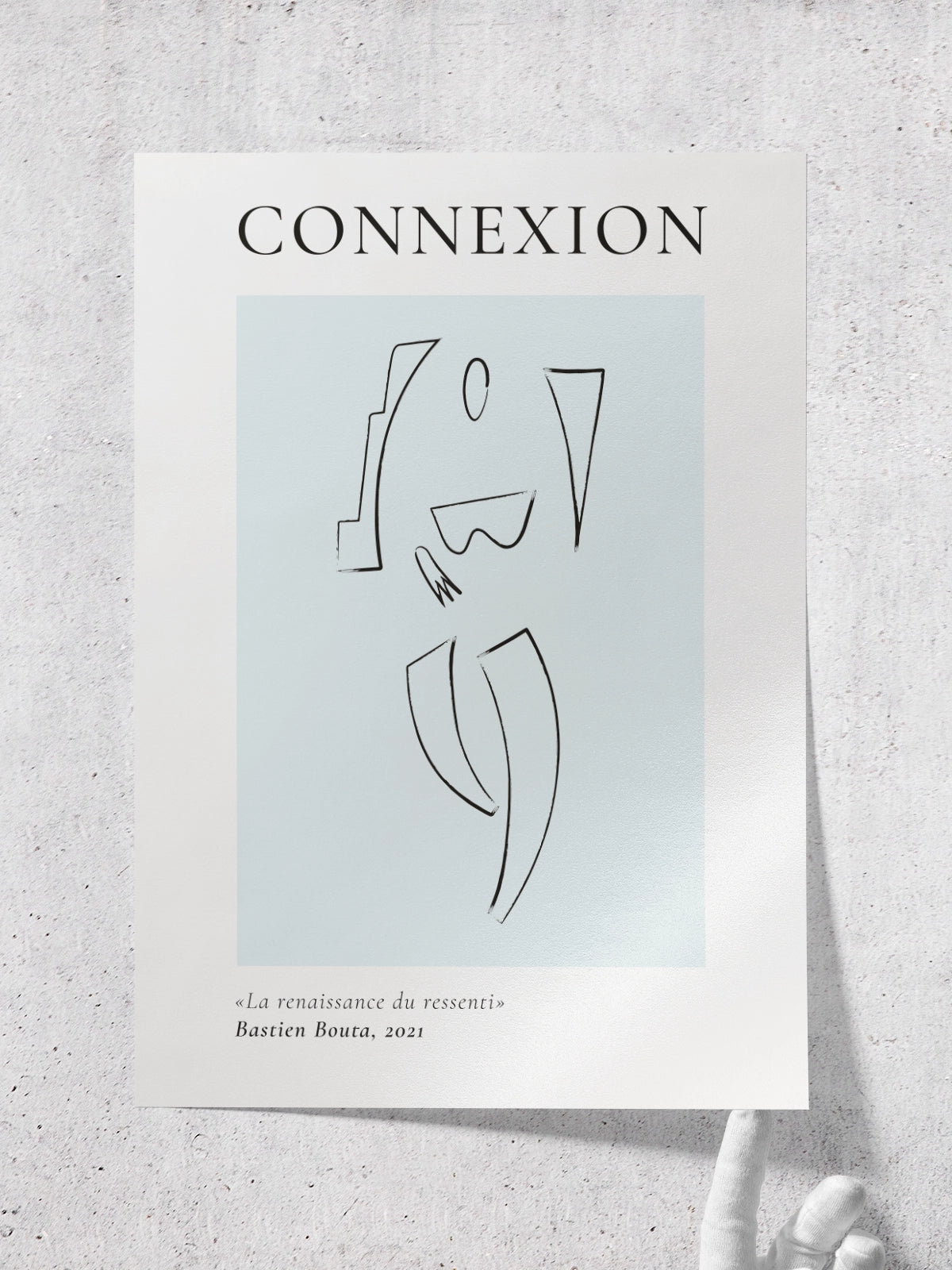 ---
Connexion is a graphic work by Bastien Bouza, in which a series of irregular geometric elements make up an abstract human silhouette. The work is accompanied by the phrase "La renaisance du ressenti" which alludes to the impression linked to the way in which we perceive things.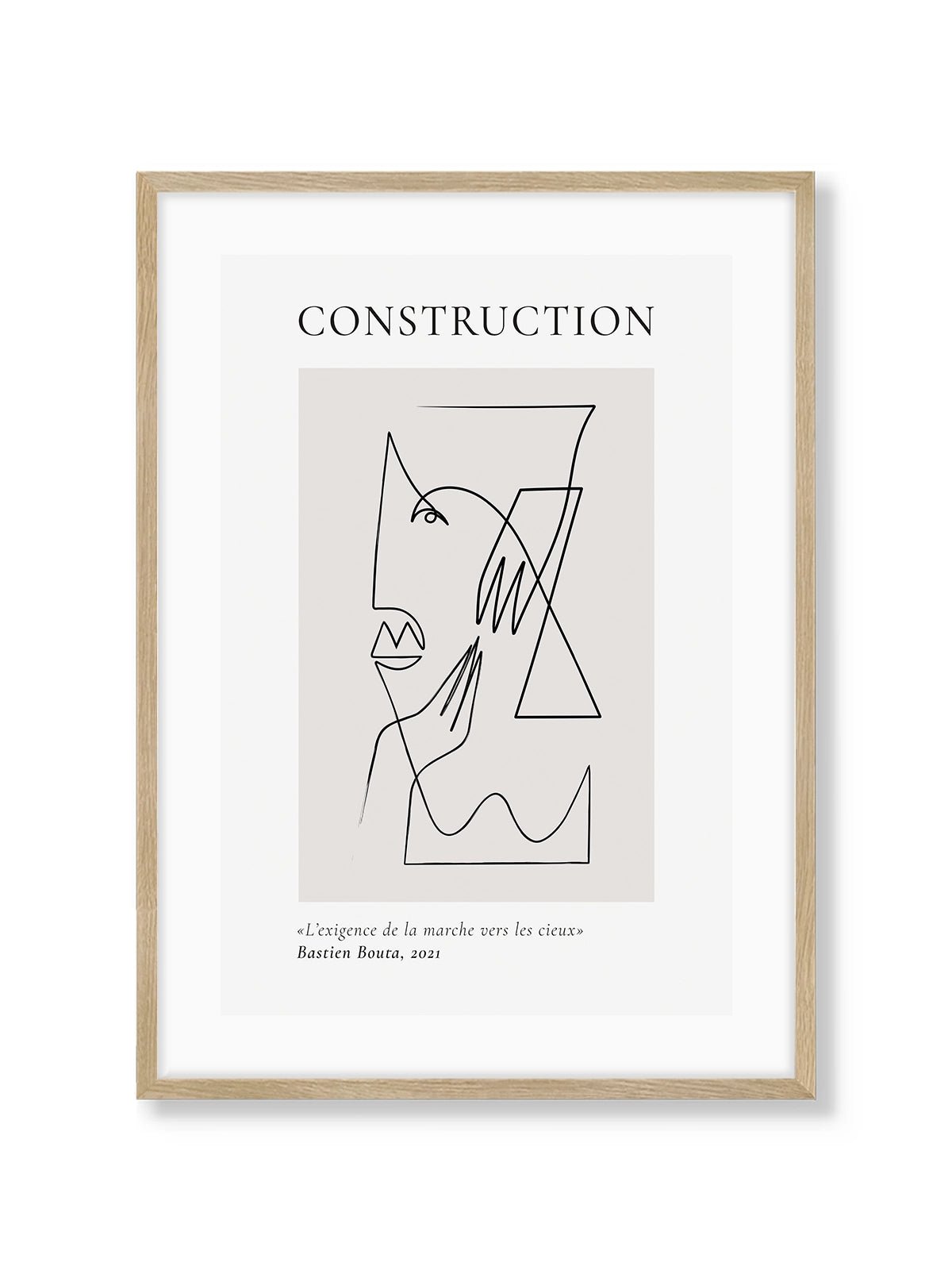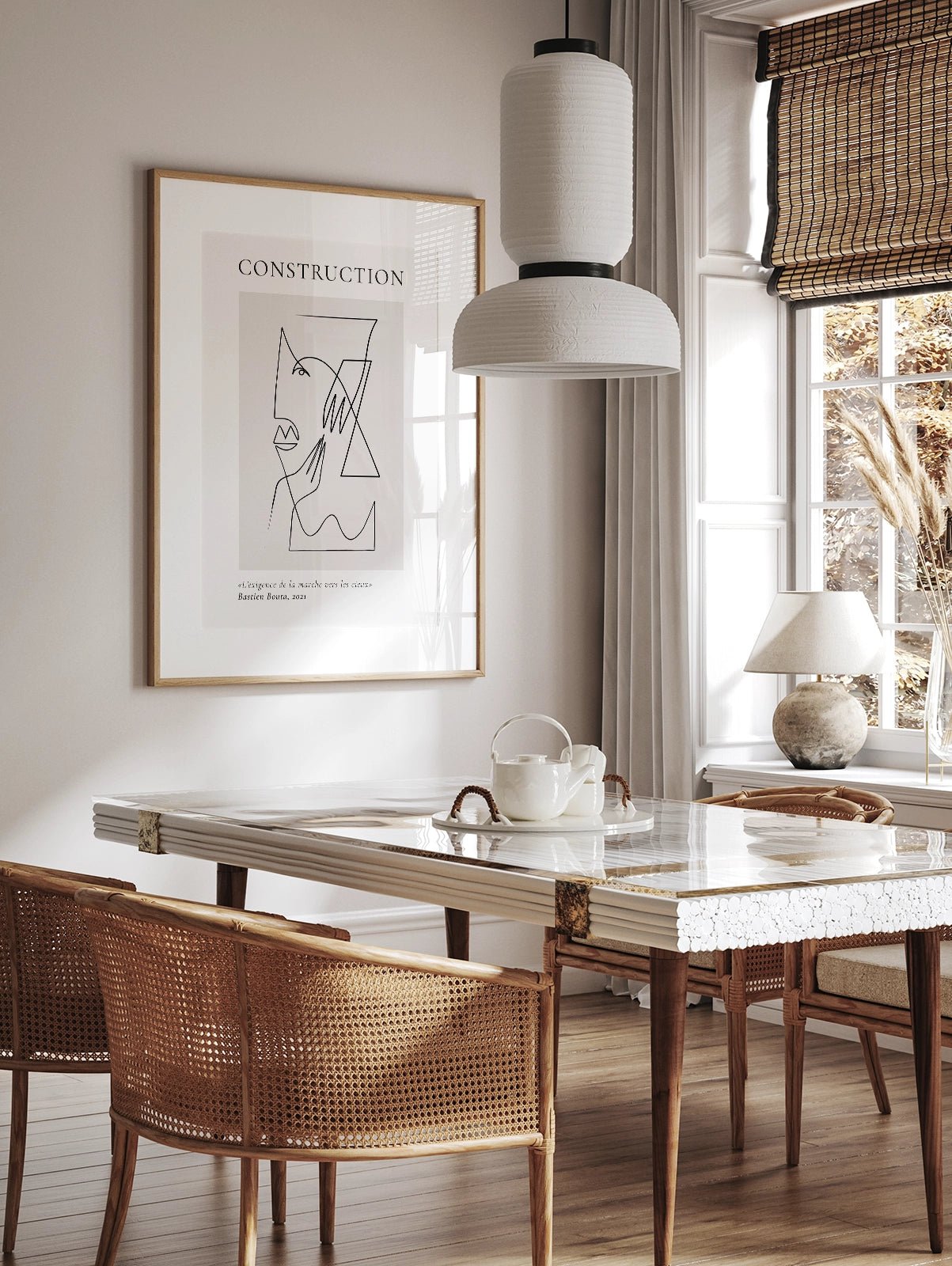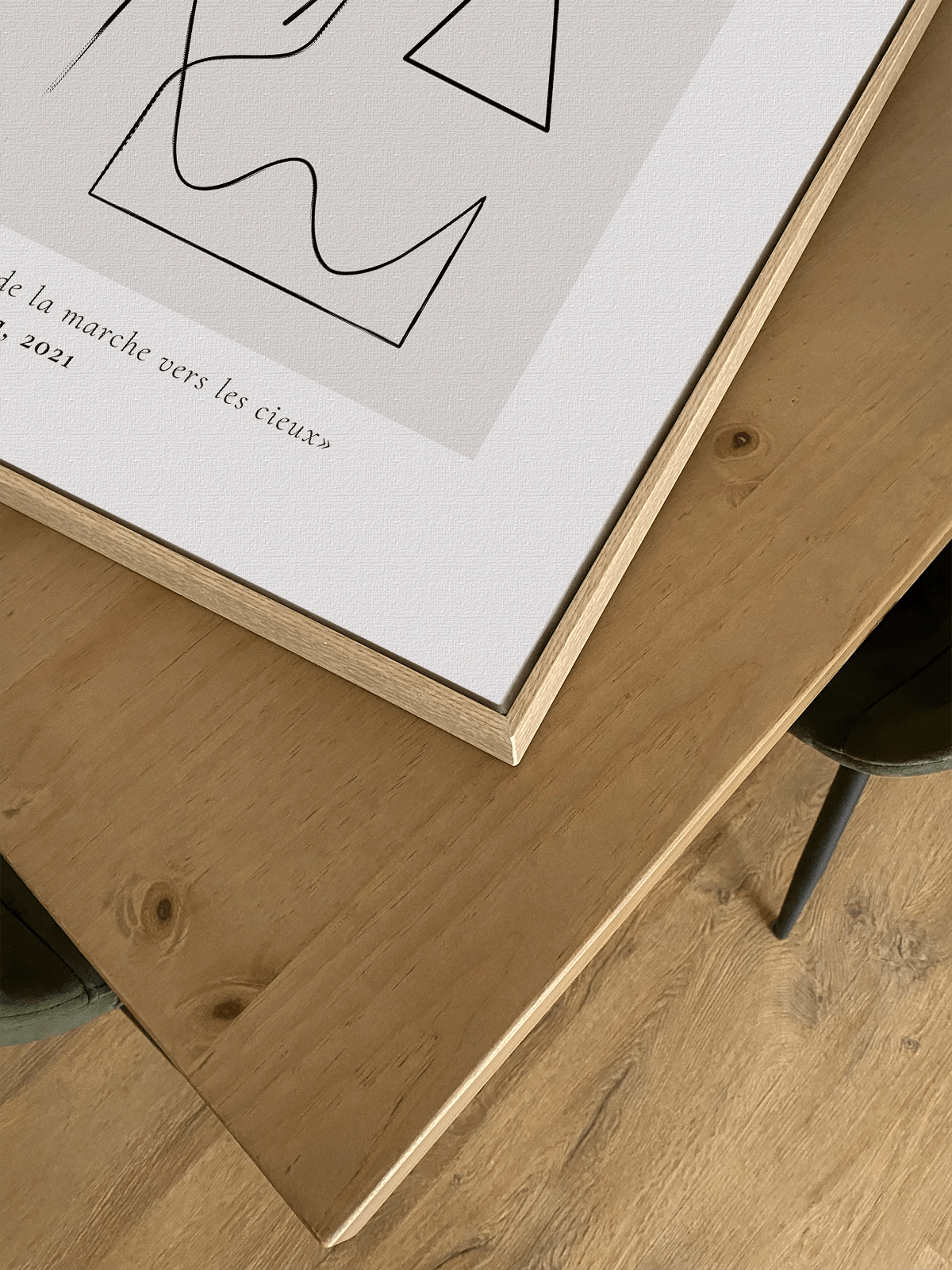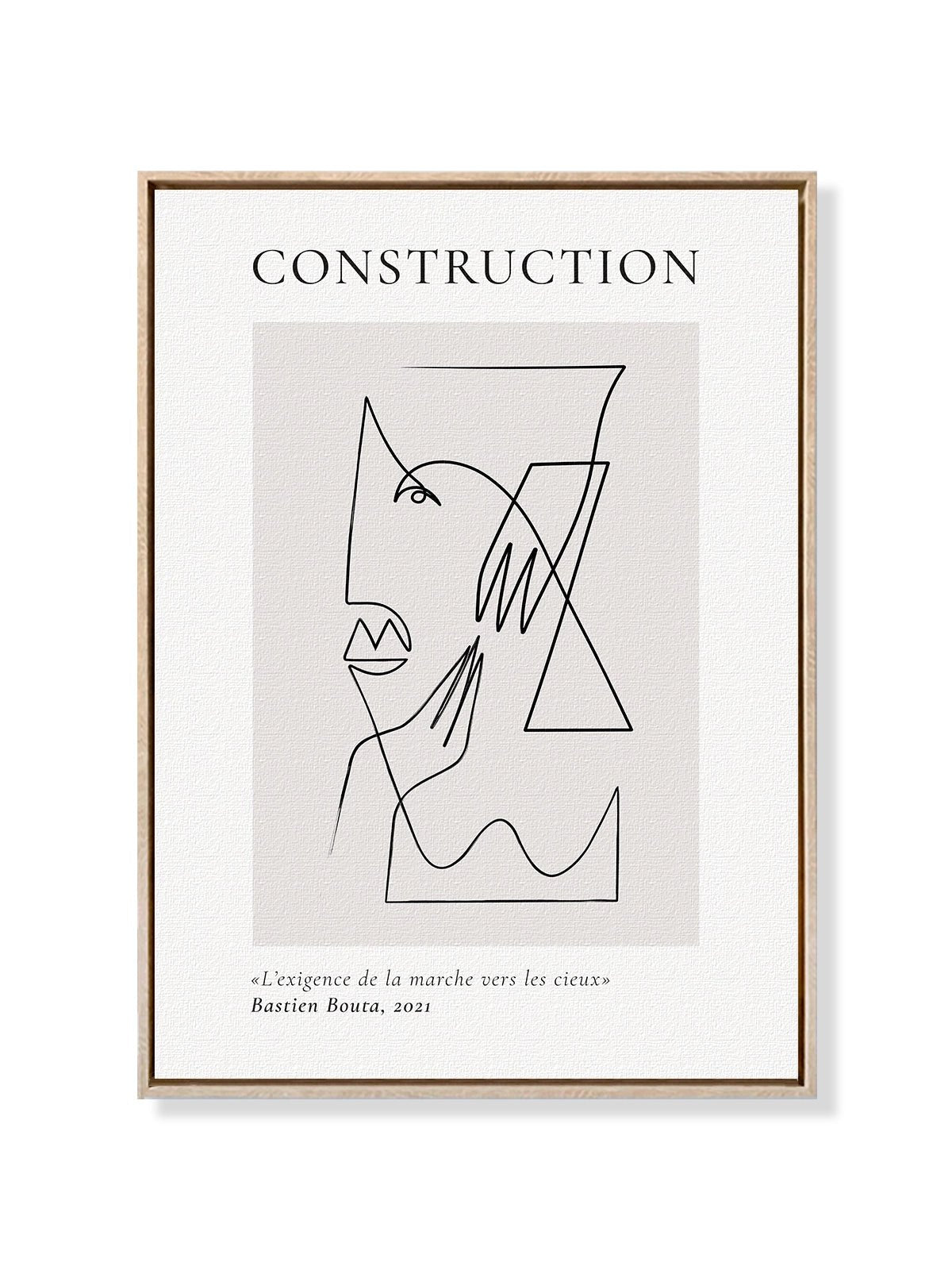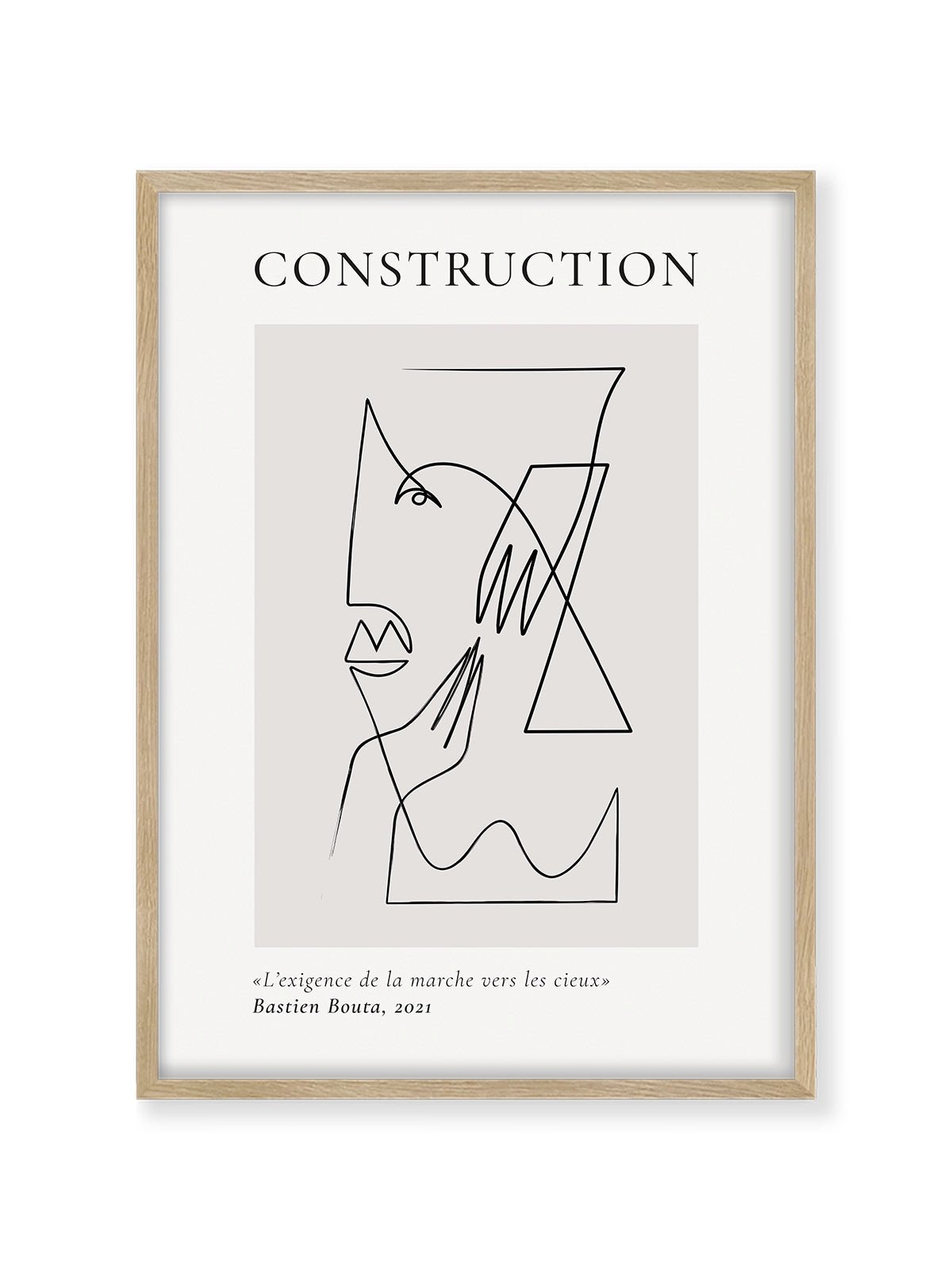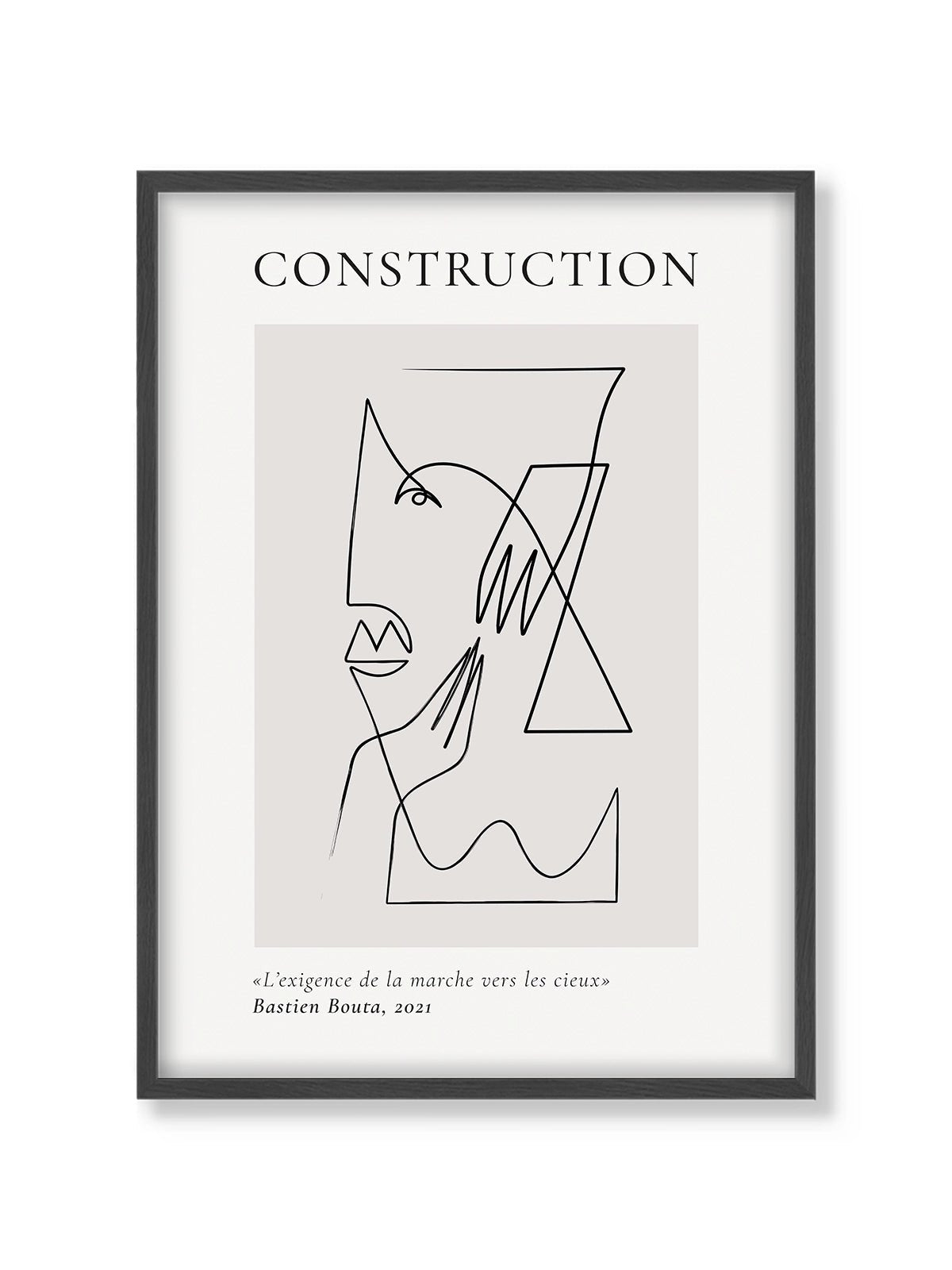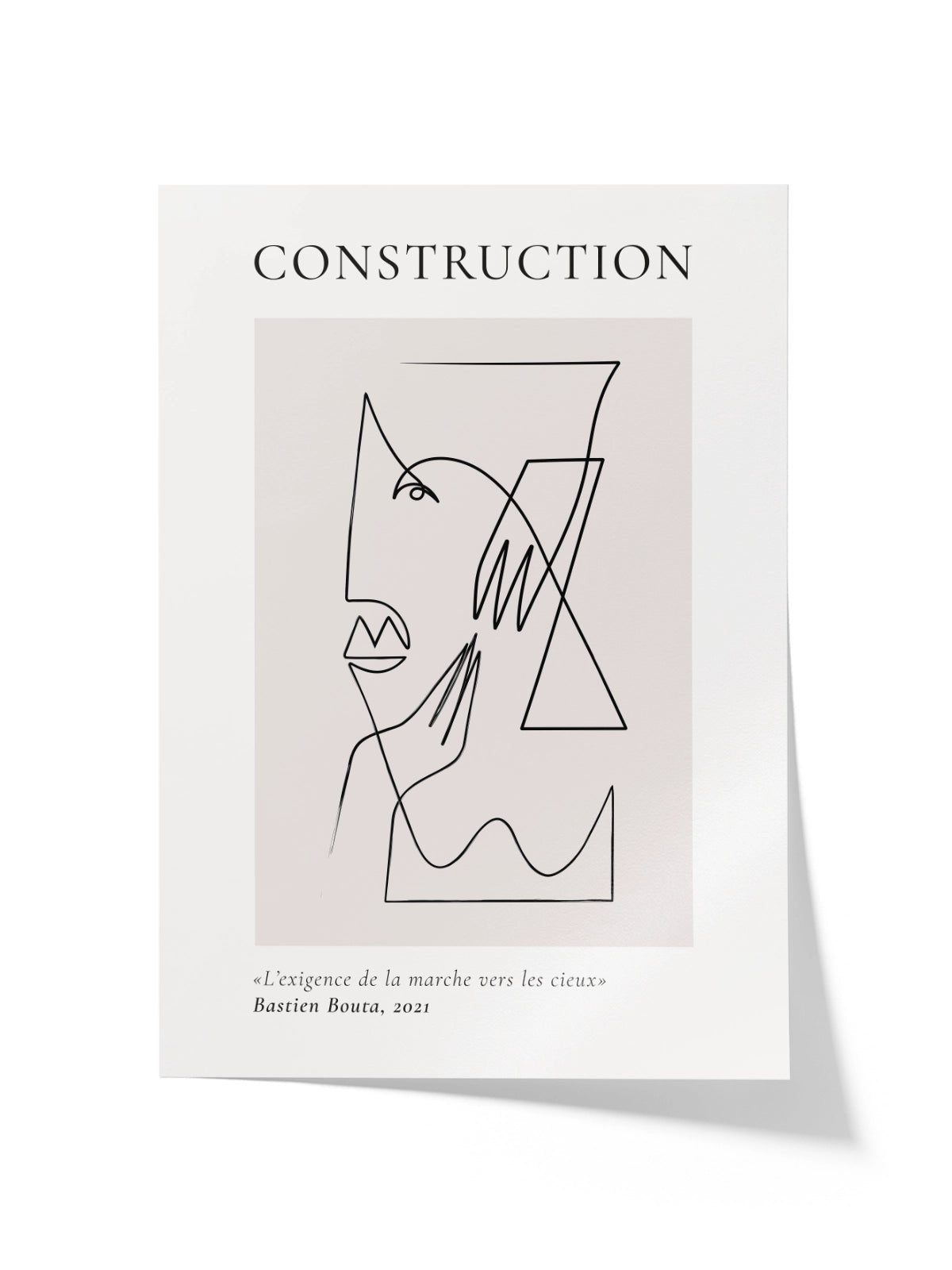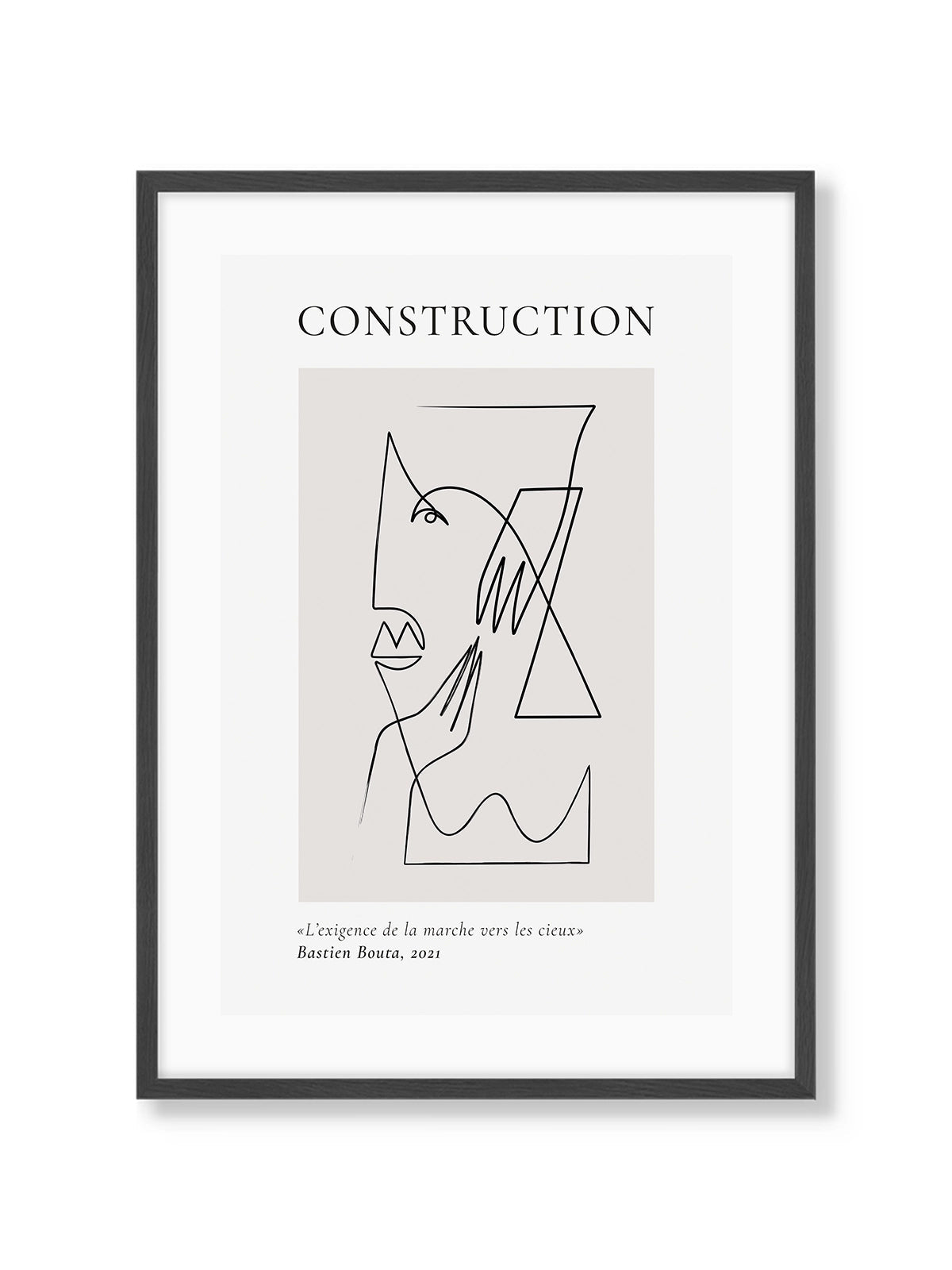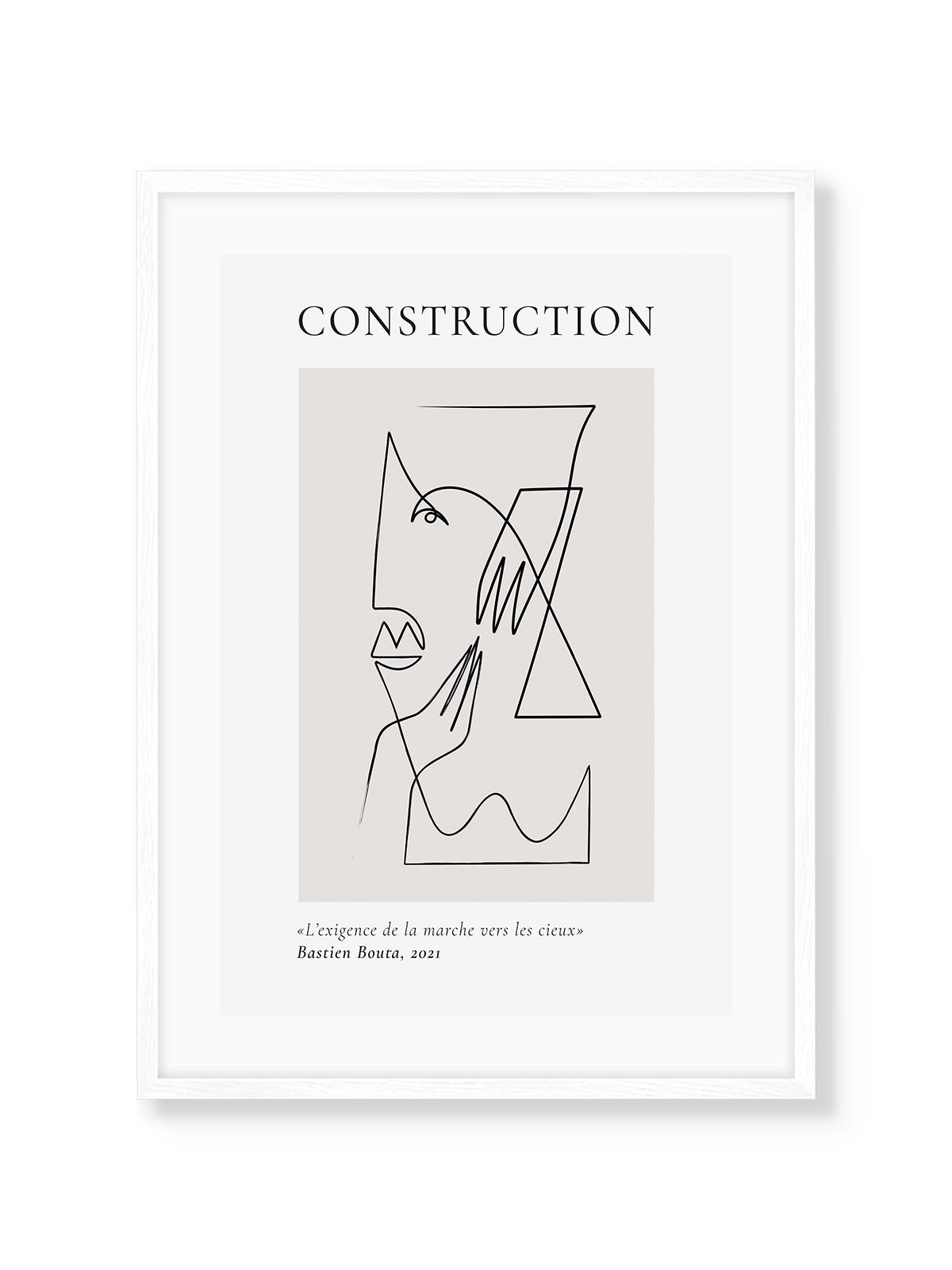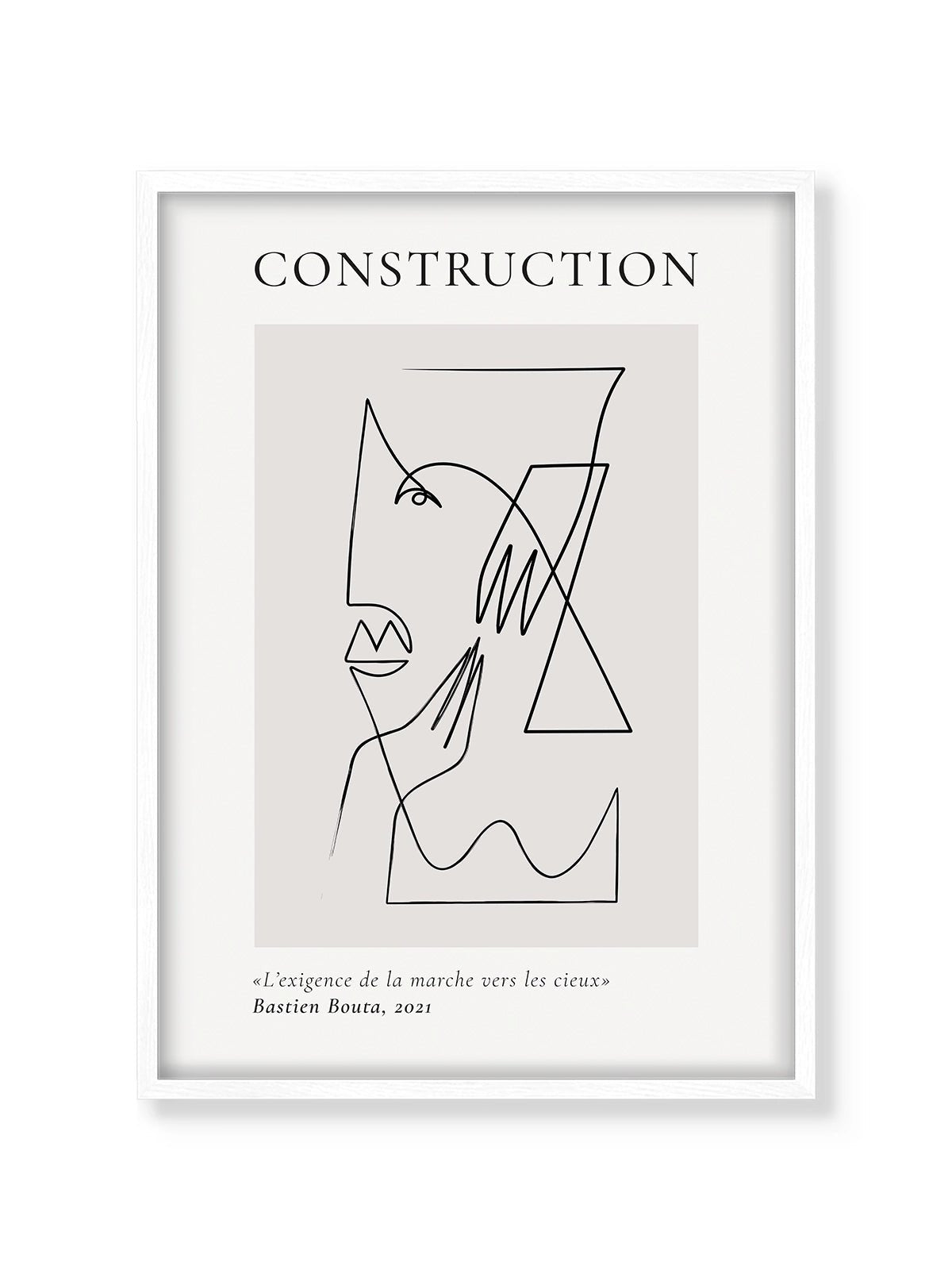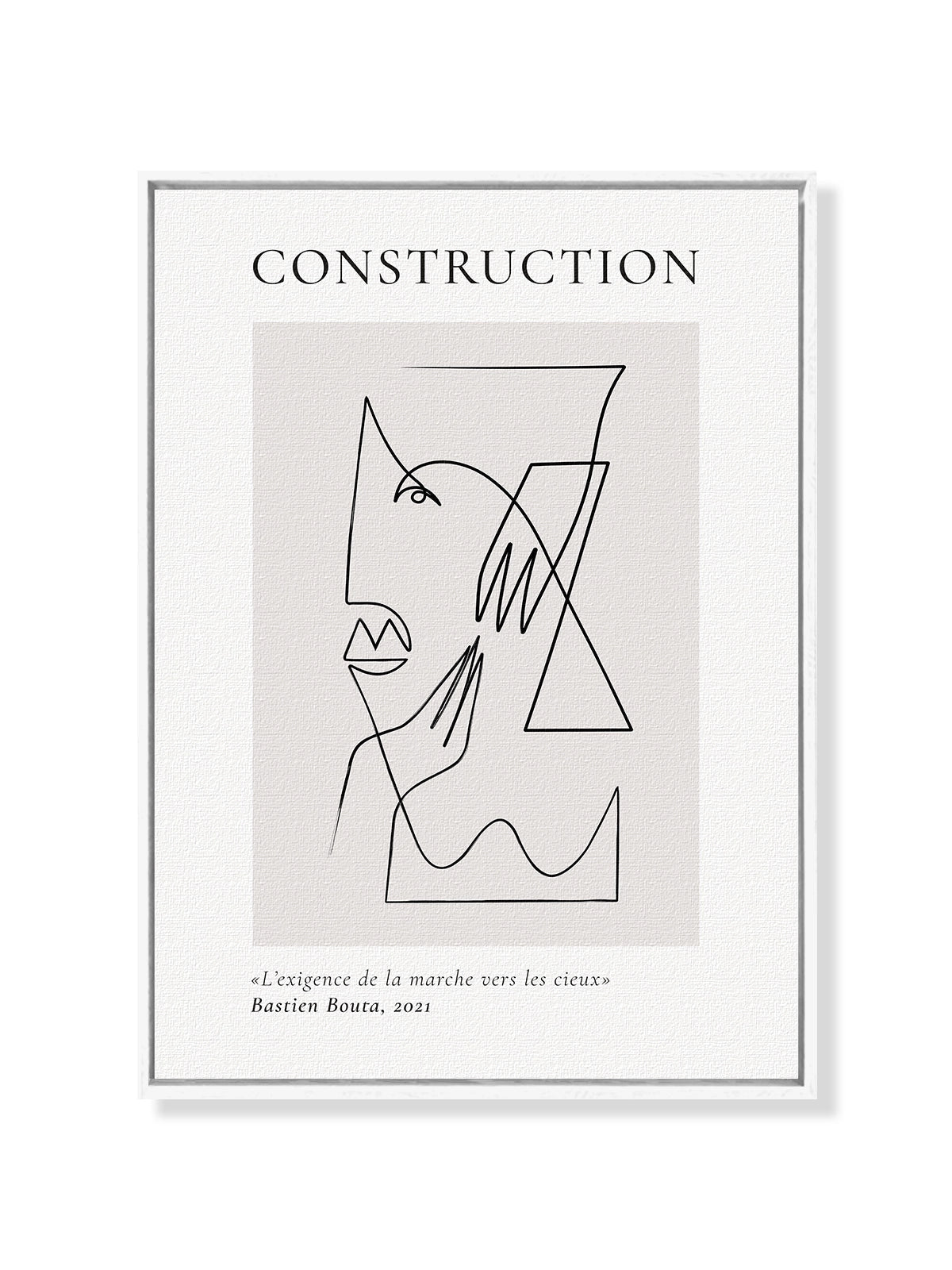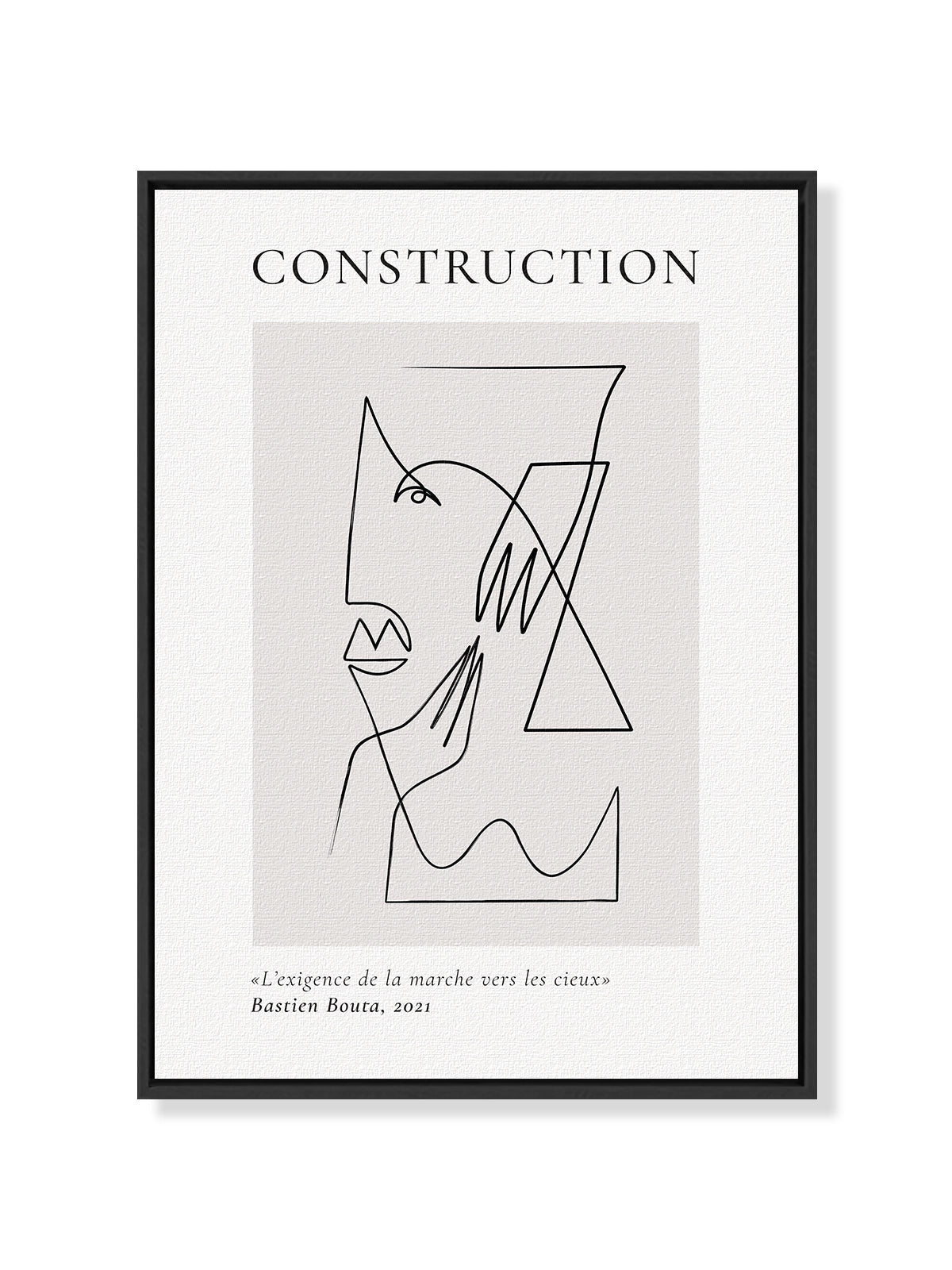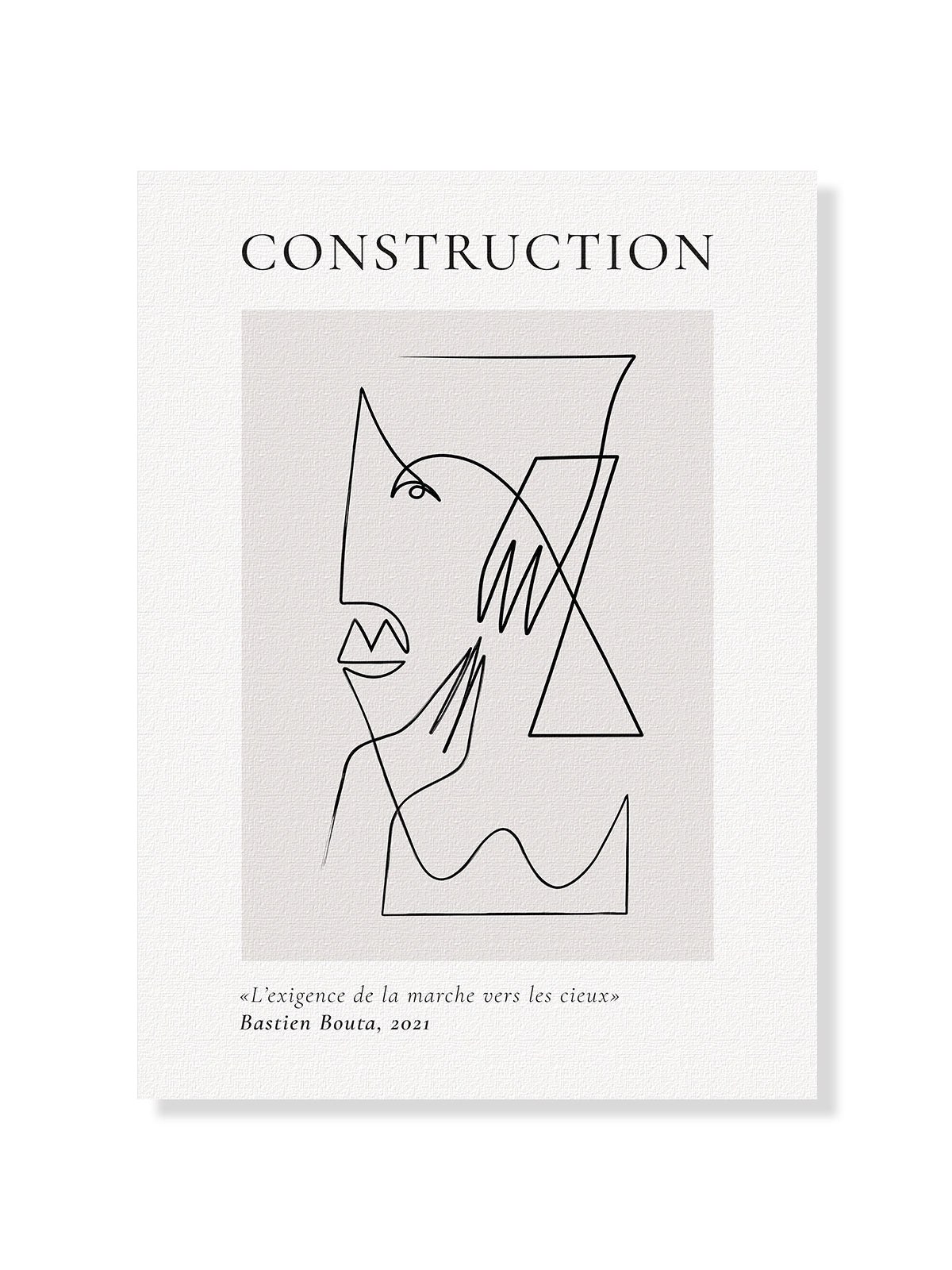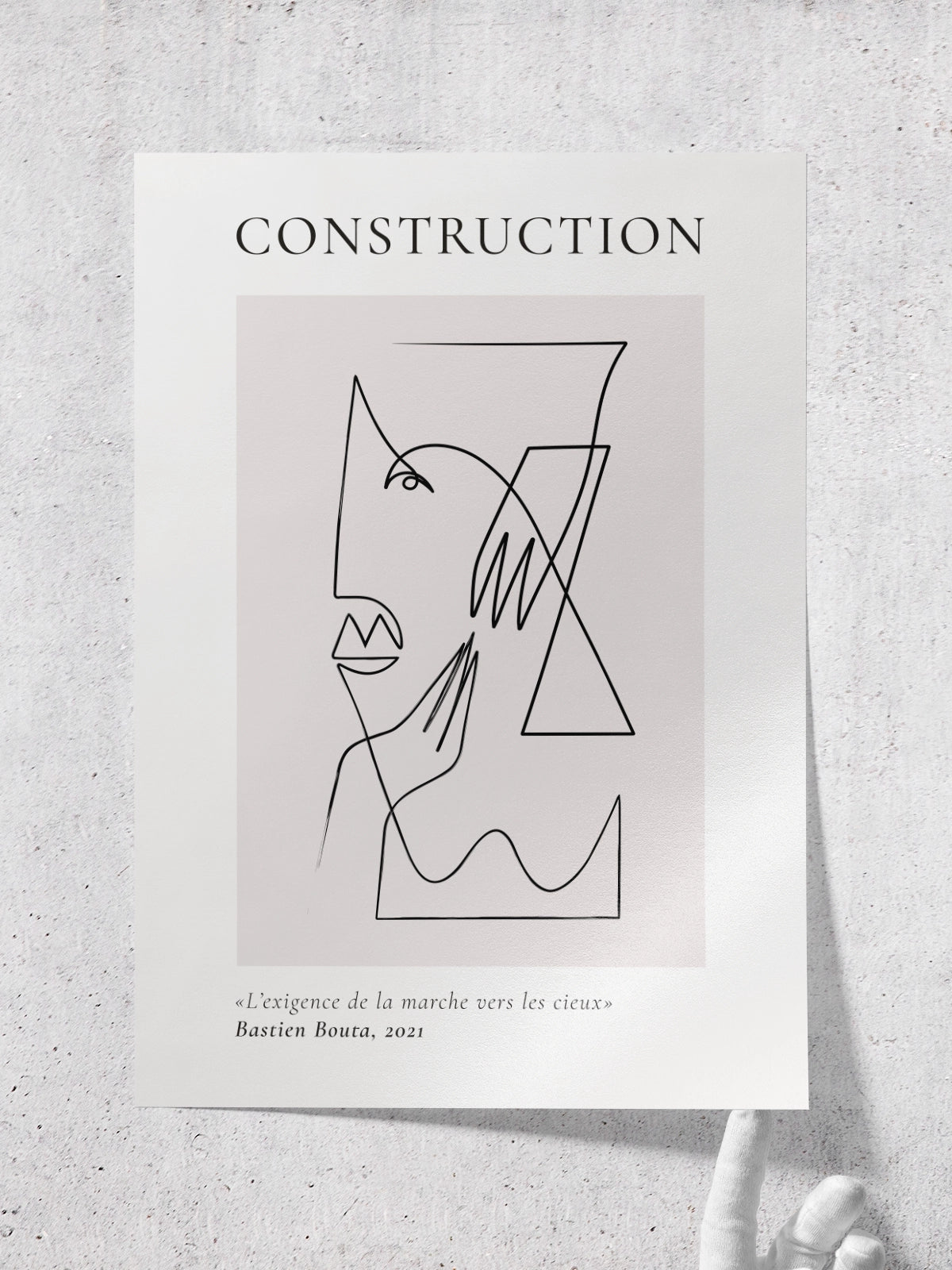 ---
Construction is one of Bastien Bouza's works made with a marker, in which, through geometric elements and irregular lines, he conveys a deep concept that he accompanies with a phrase. In this case, "L'exience de la marche vers les cieux" invites the viewer to reflect on the social and religious construction that exists around what we must do in order to go to heaven.
Vendor
Product
---
Write text about your product.