Harmony in pastel tones
The Nominal Collection 017 is made up of three abstract-style paintings by the Portuguese artist Terra Studio.

This collection is characterized by its pastel tones, generating a very harmonious set, which will add a note of color to the decoration of the spaces.

Scroll down to see the pictures that we have included in this collection and if you like them you can add them from this same page to your basket, configuring the size and selecting the type of framing you want.

The Nominal Collection 017 that we propose here, has the following configuration:

- Format: Table
- Frame: Oak
buy them now
set up your frames
Select the paintings you want from this collection, setting the size, format and framing that you like the most, and add them directly to your basket.

keep going down
↓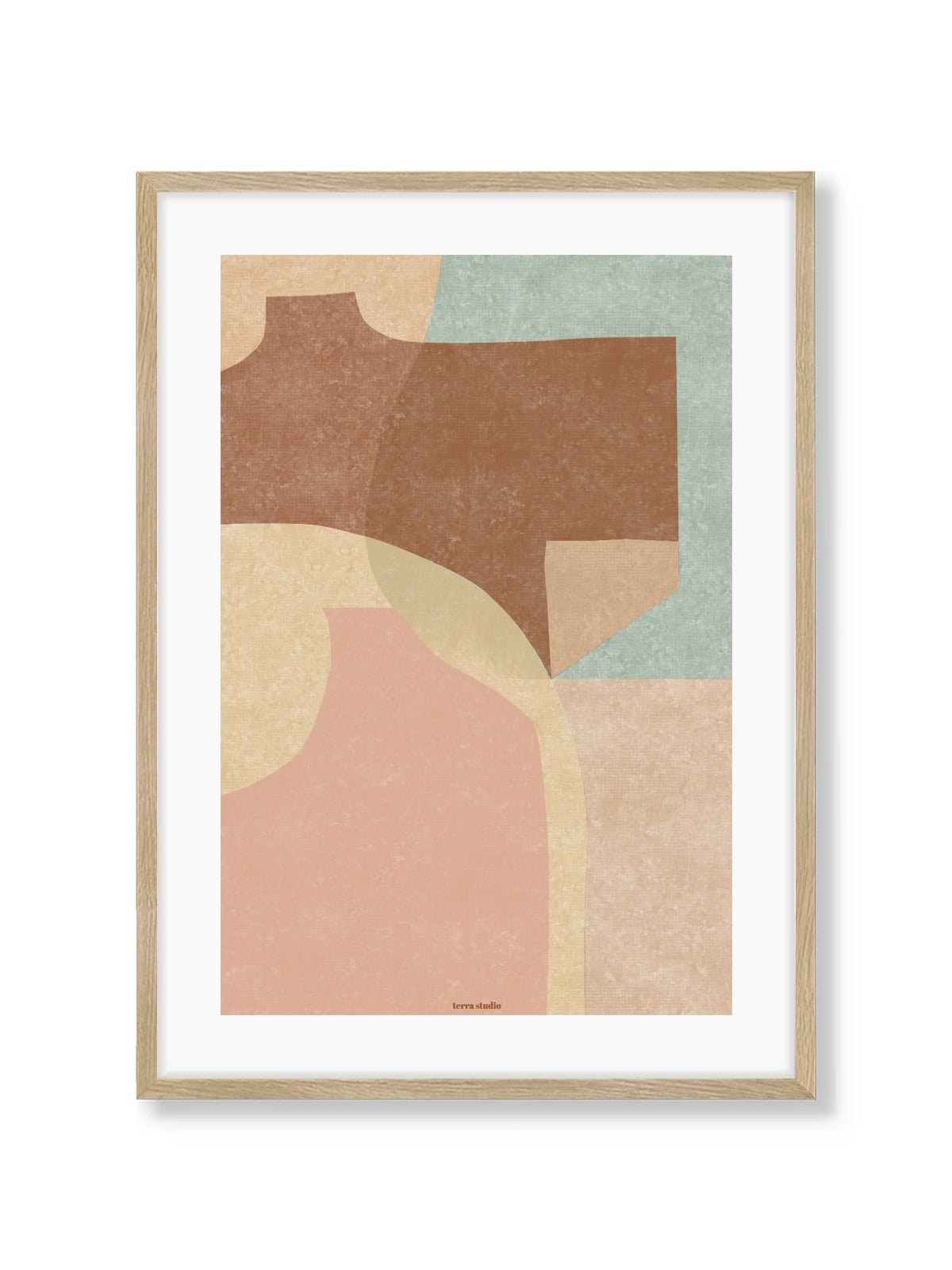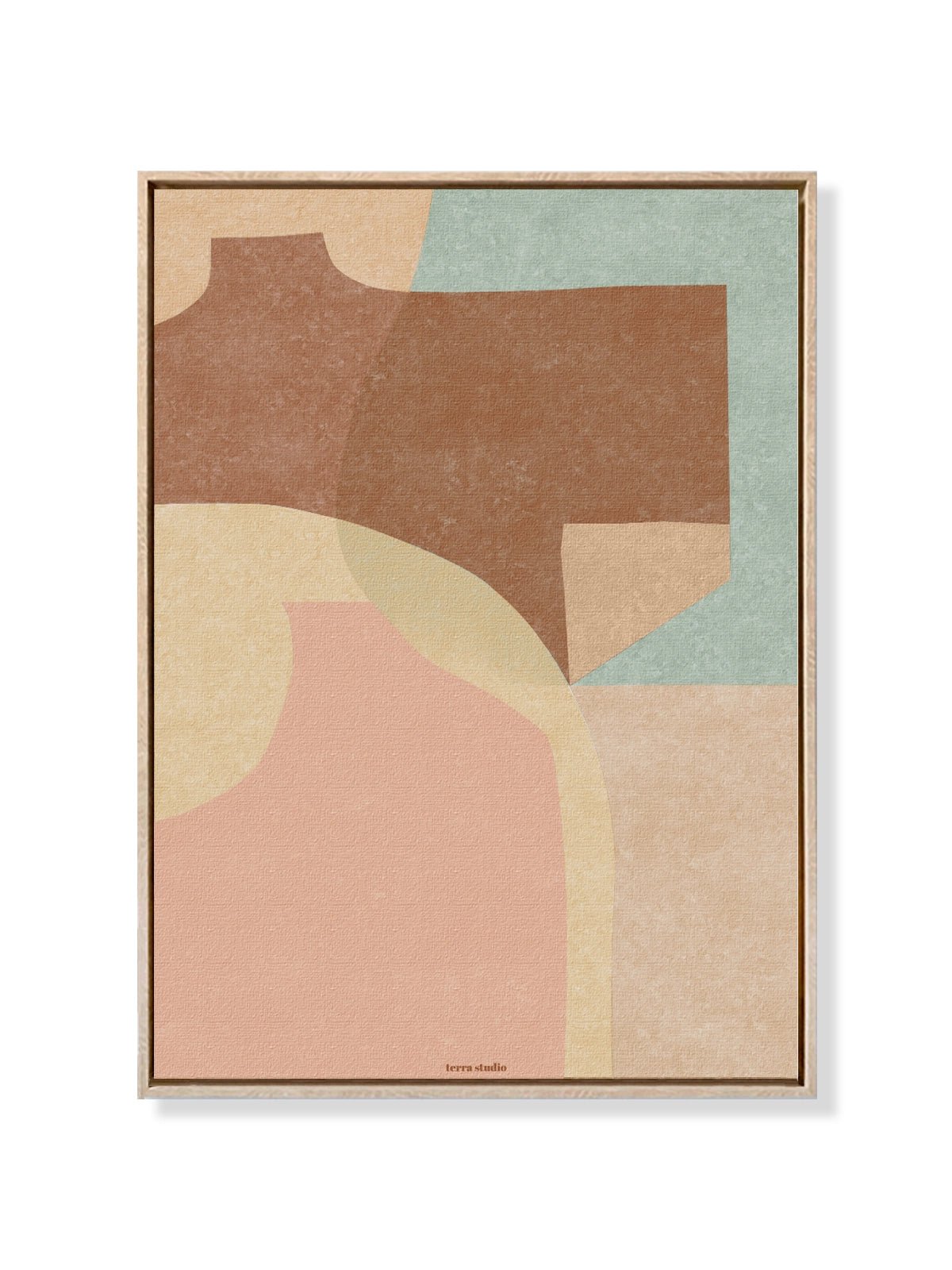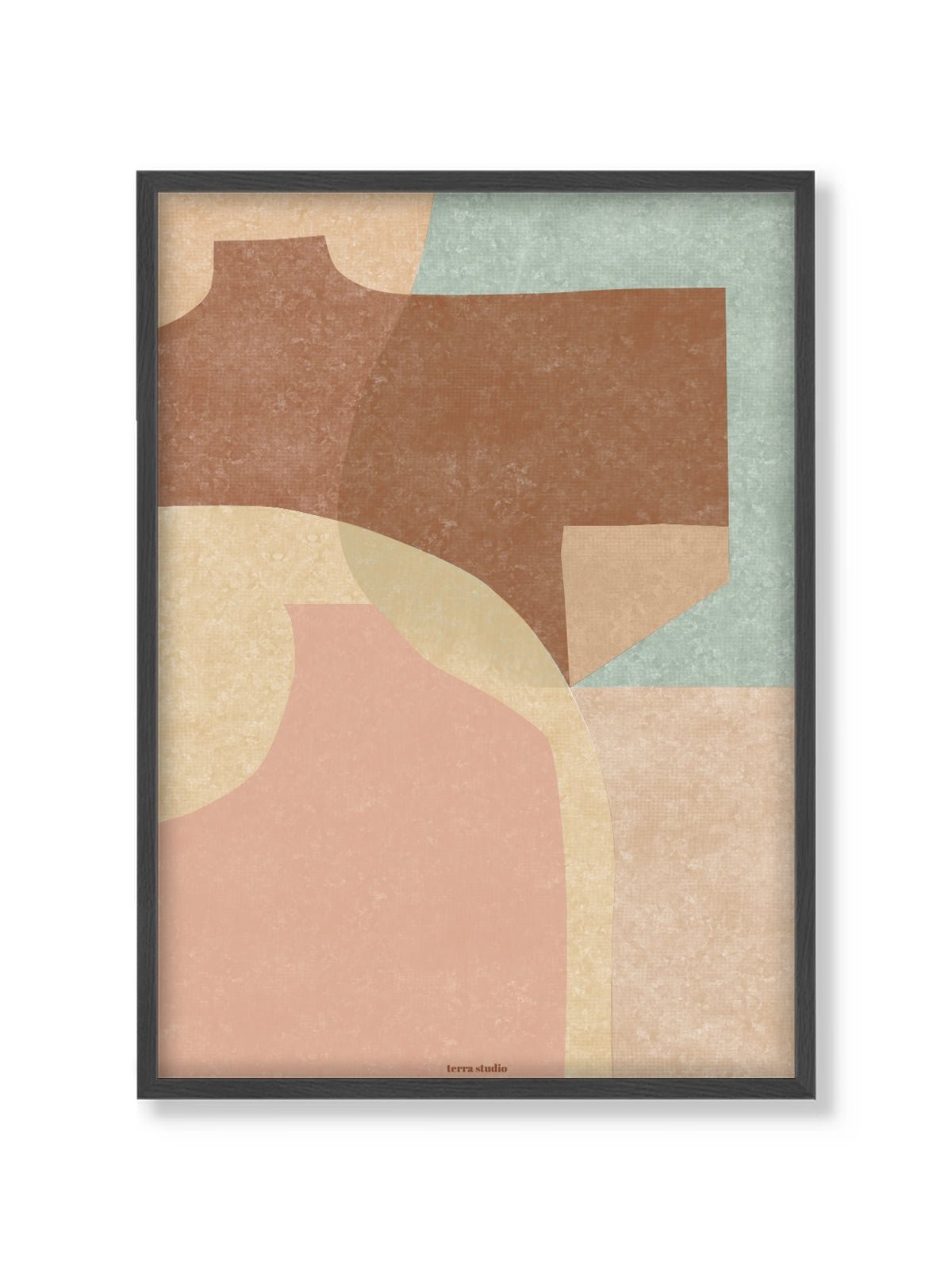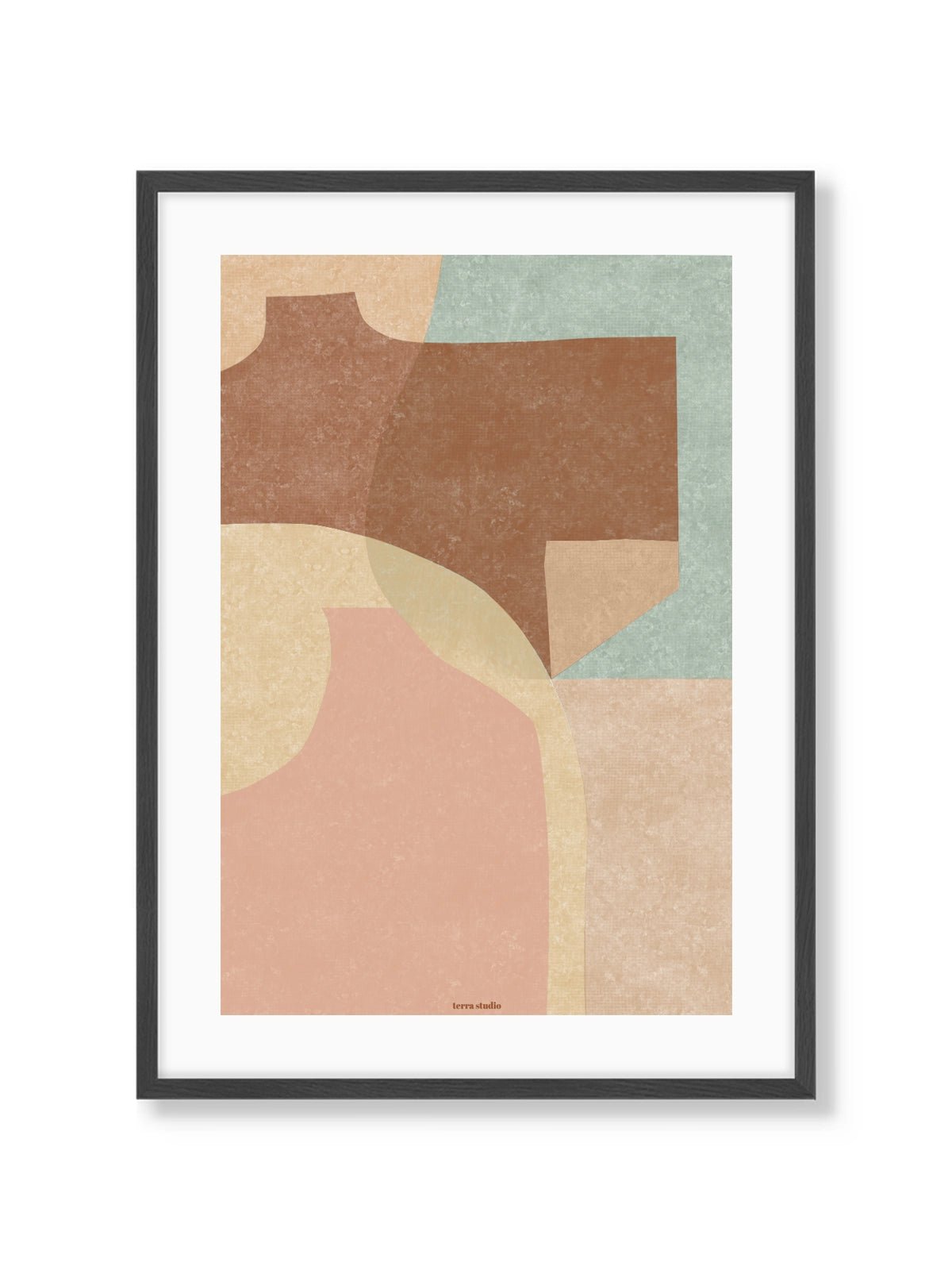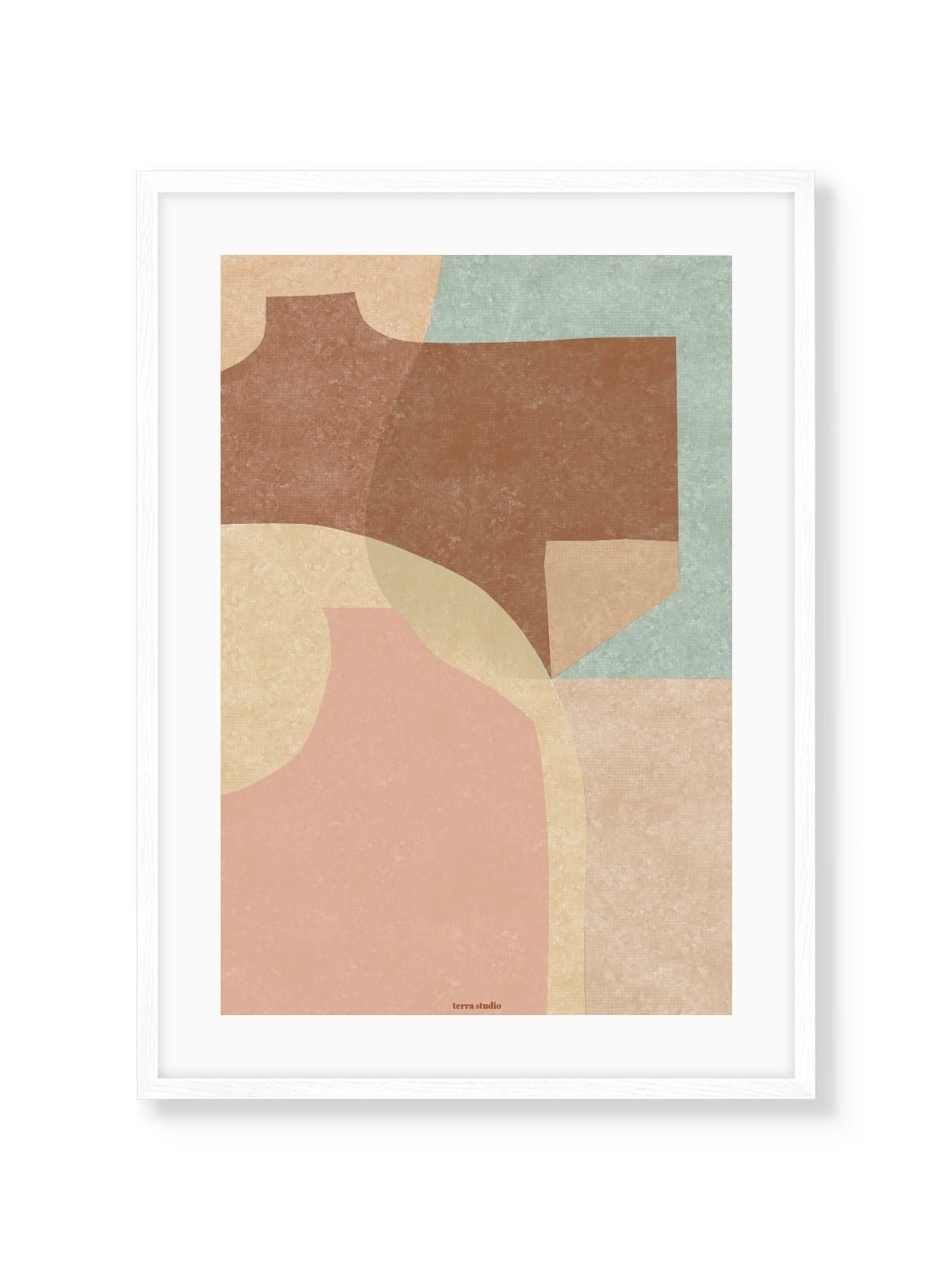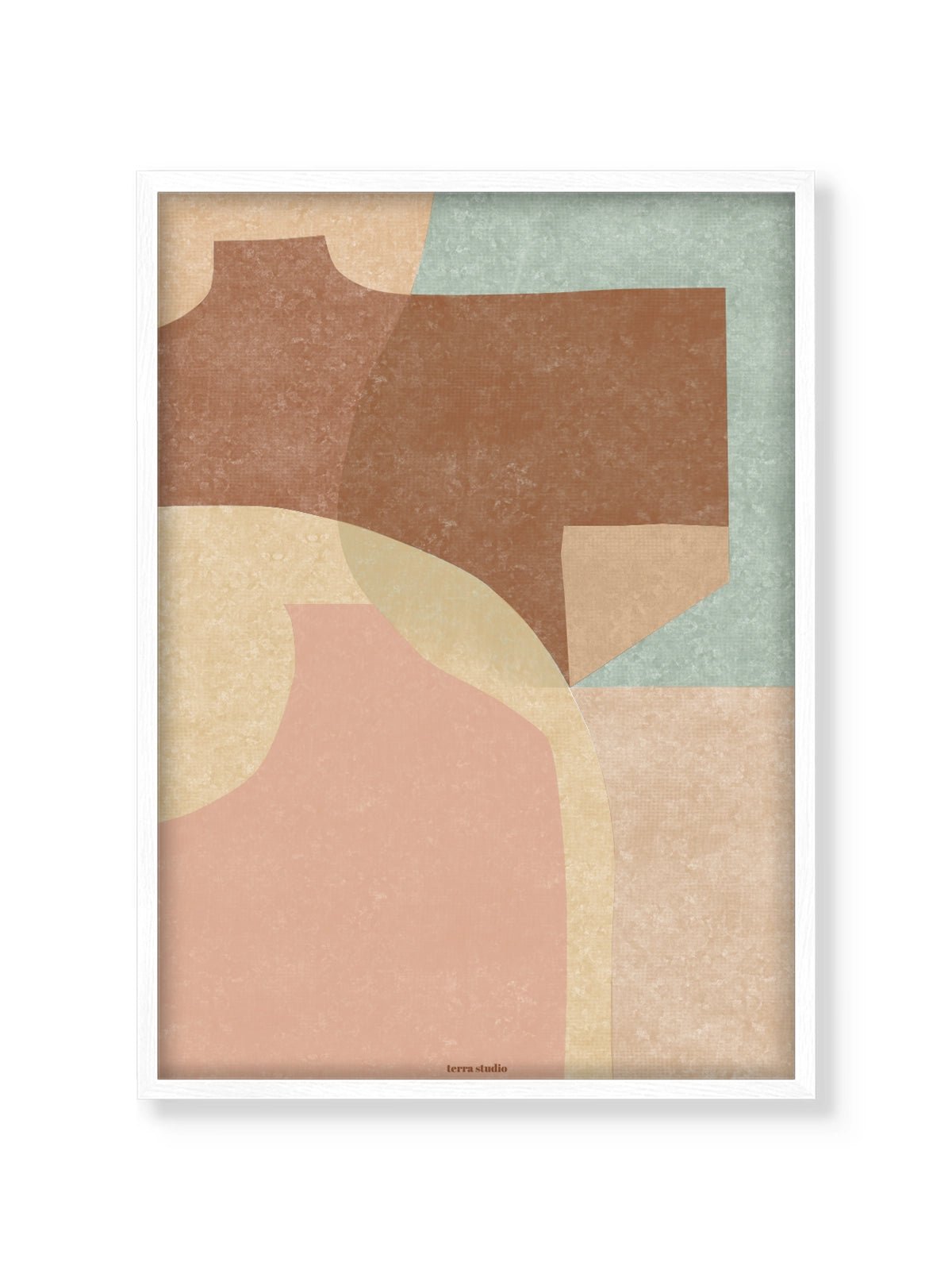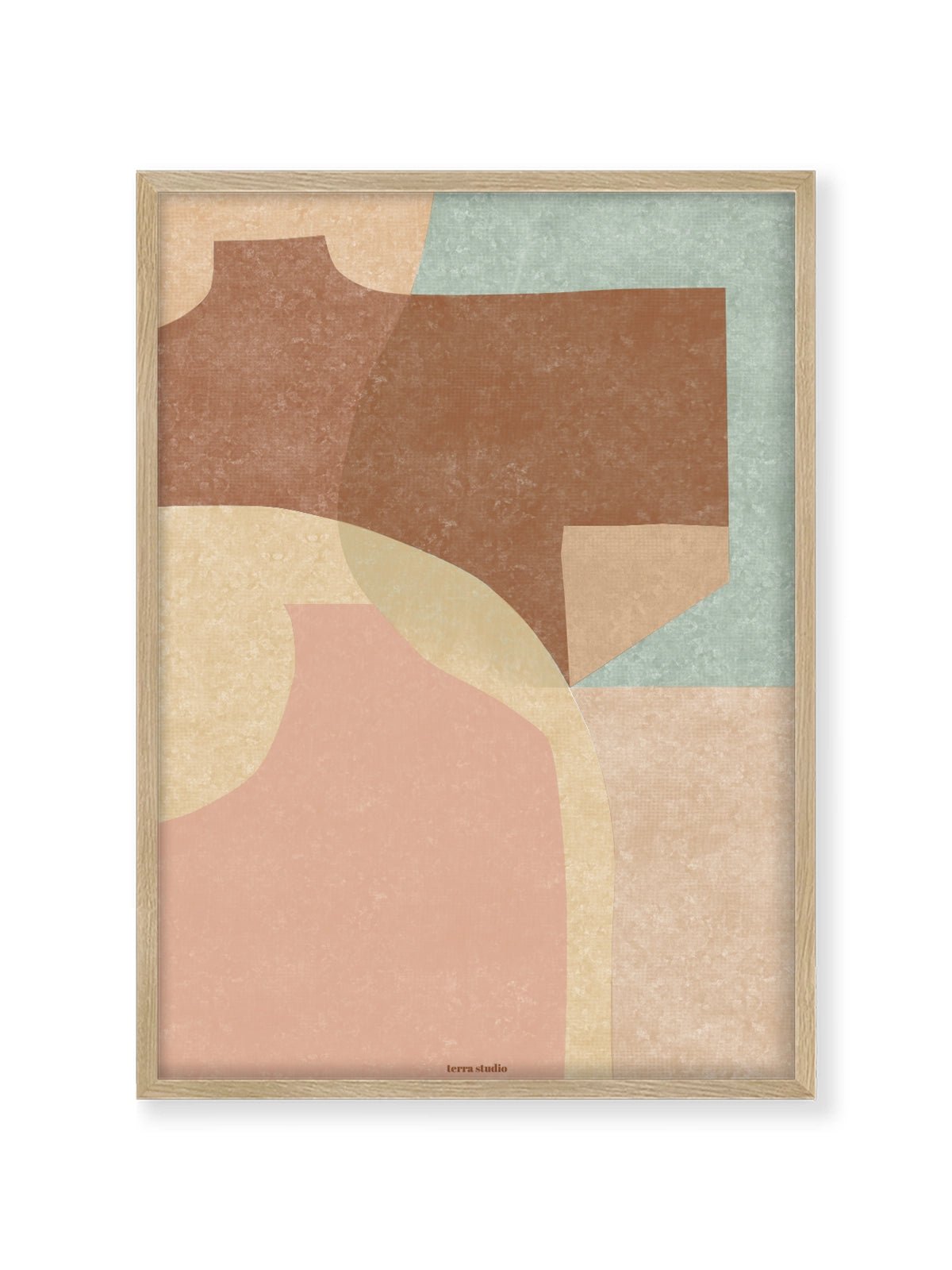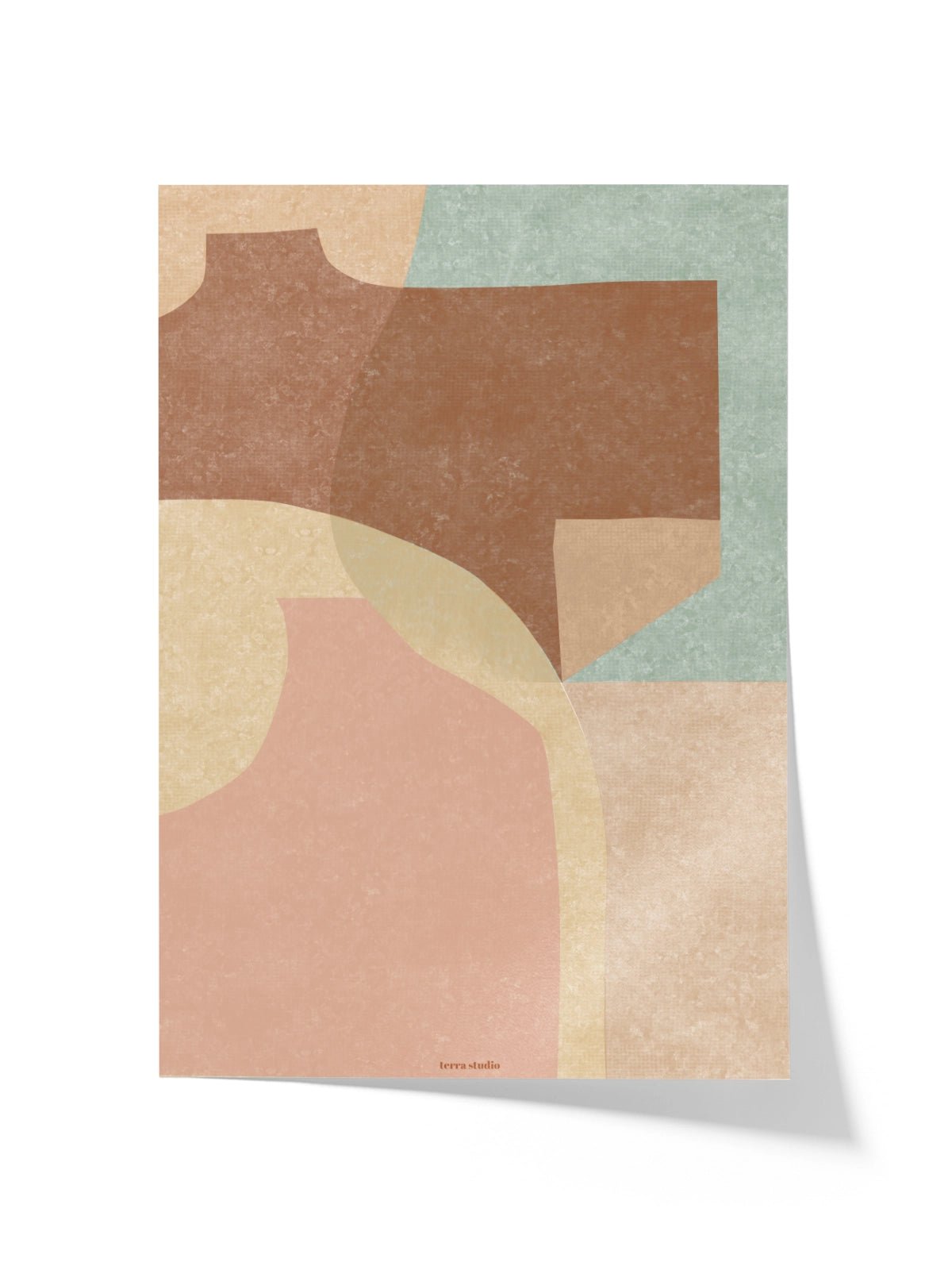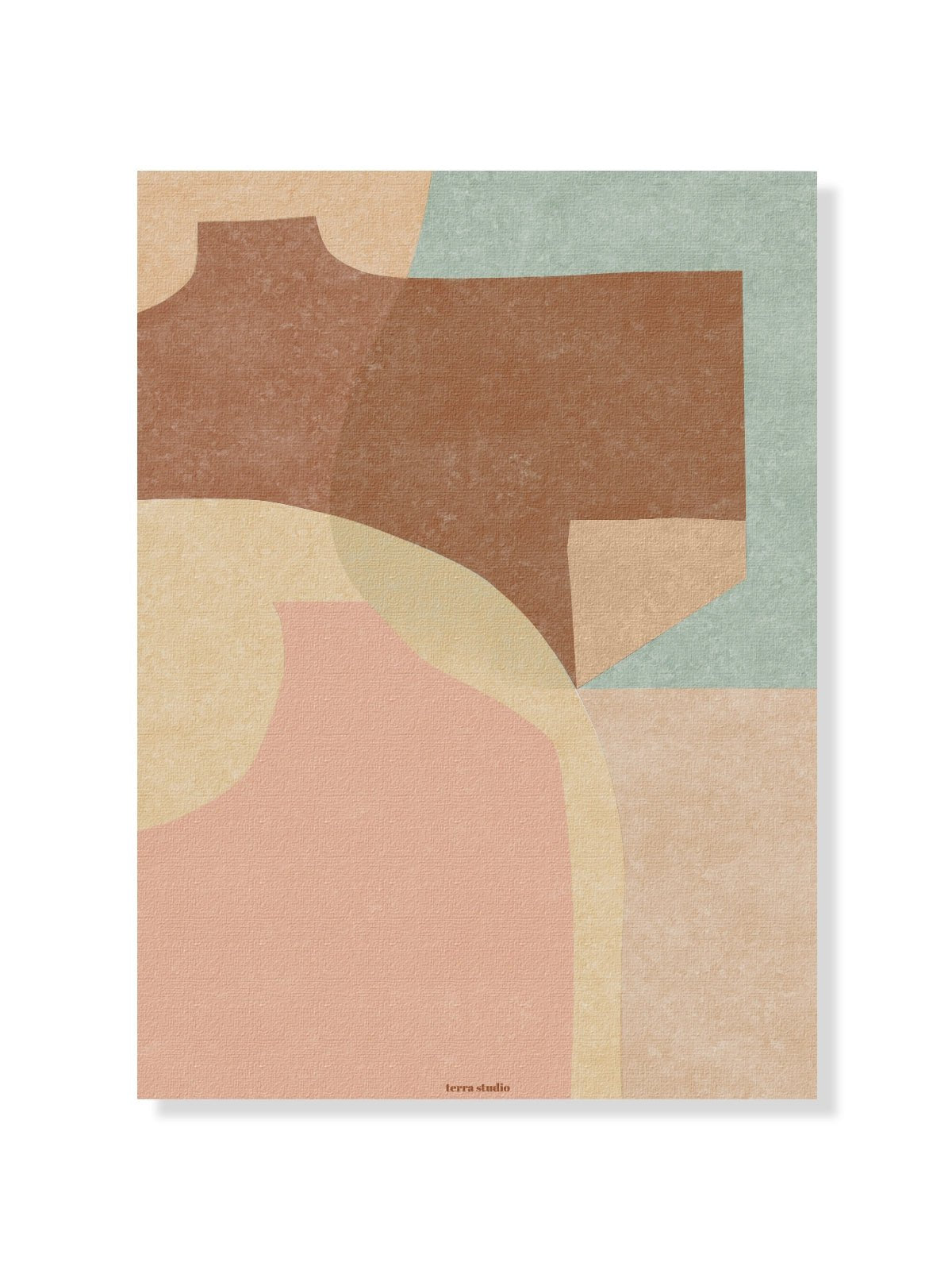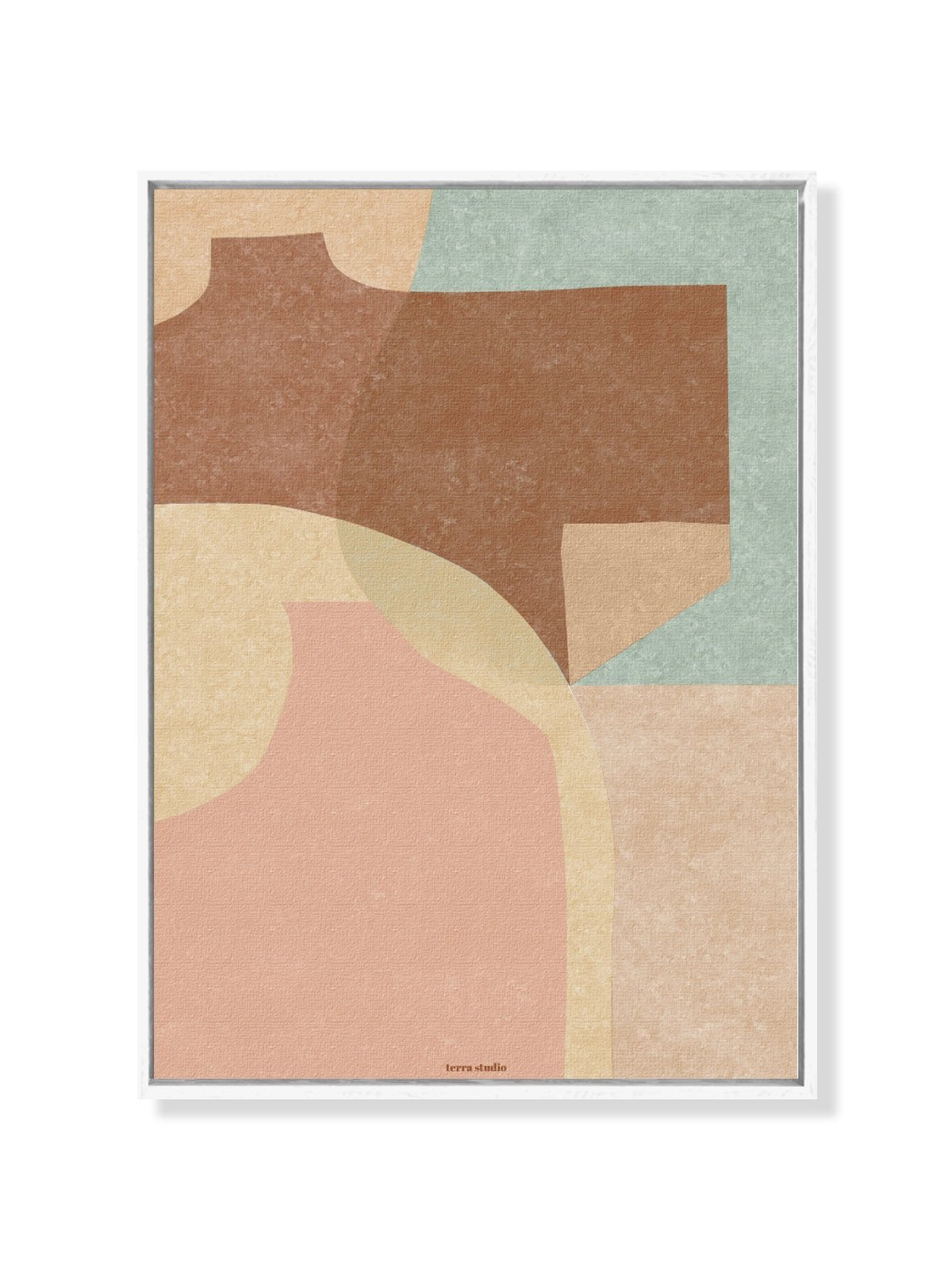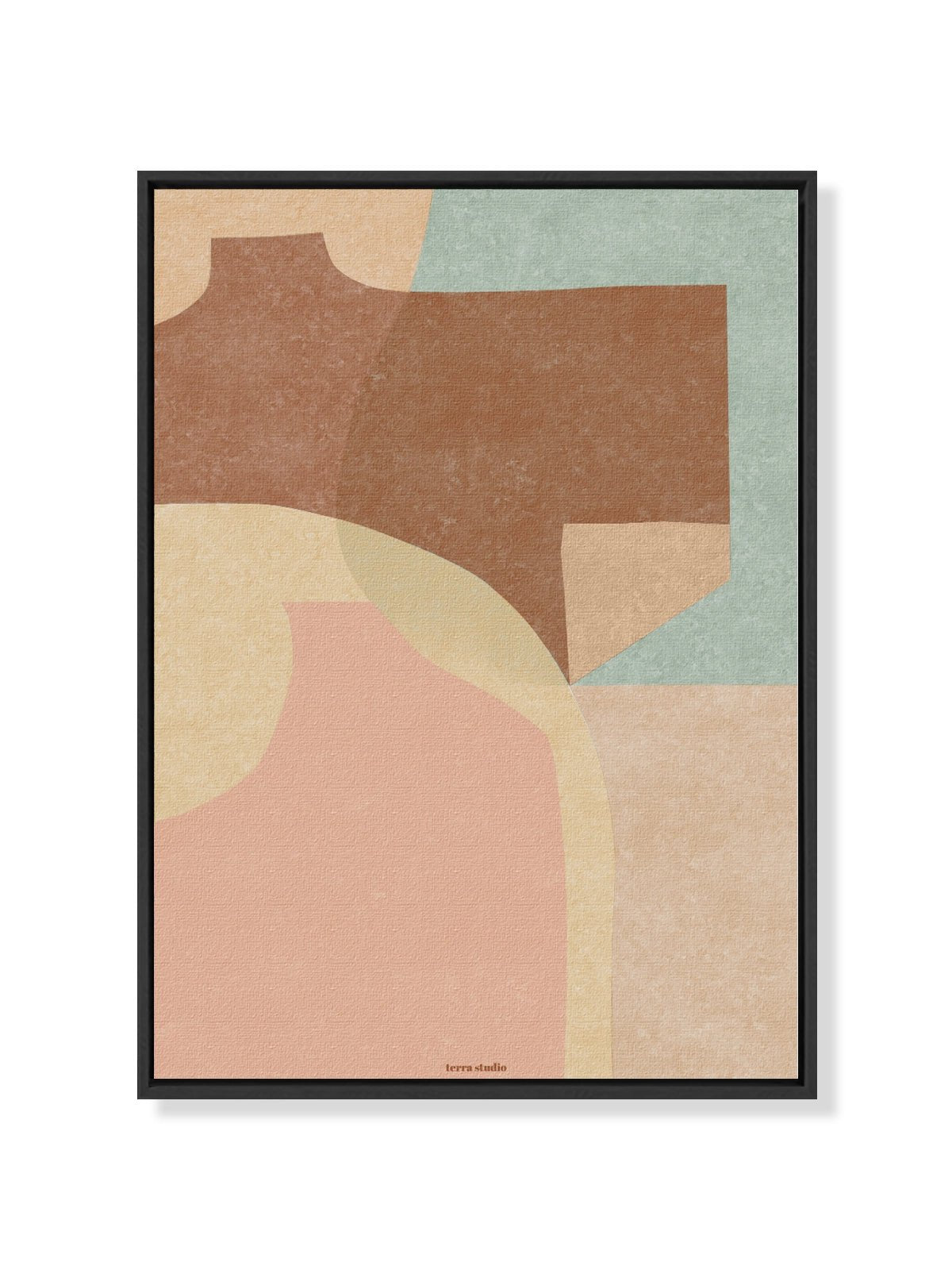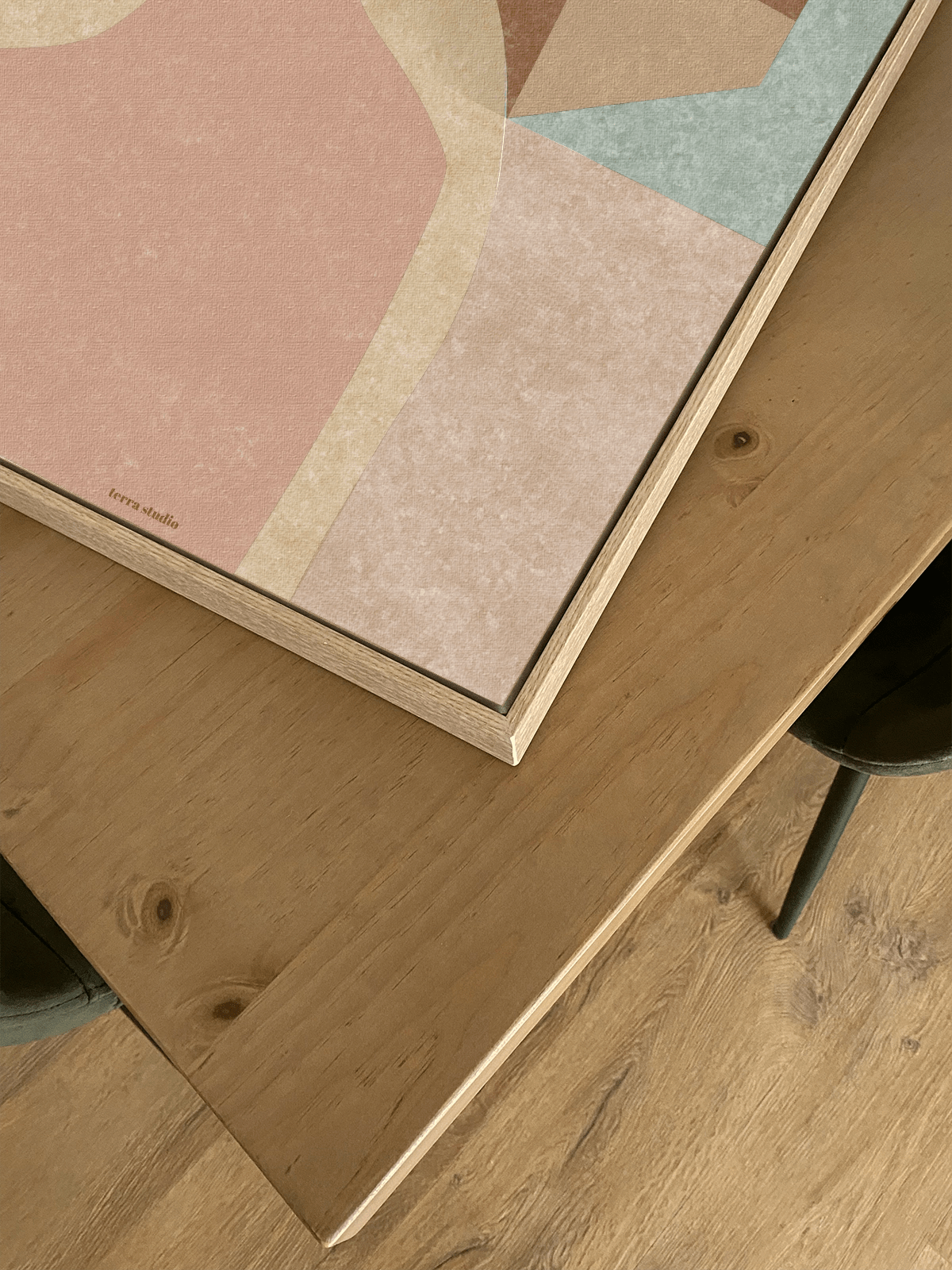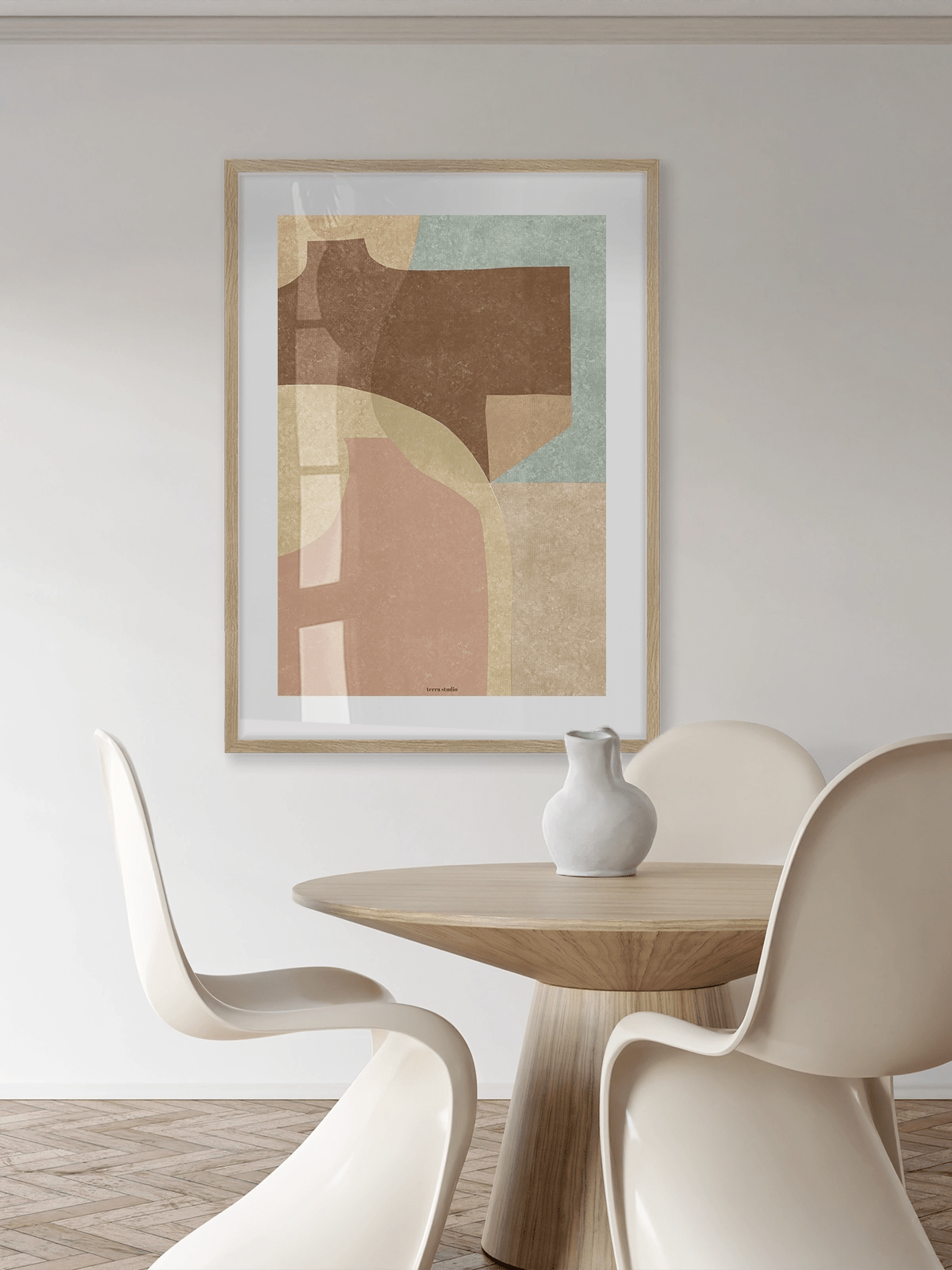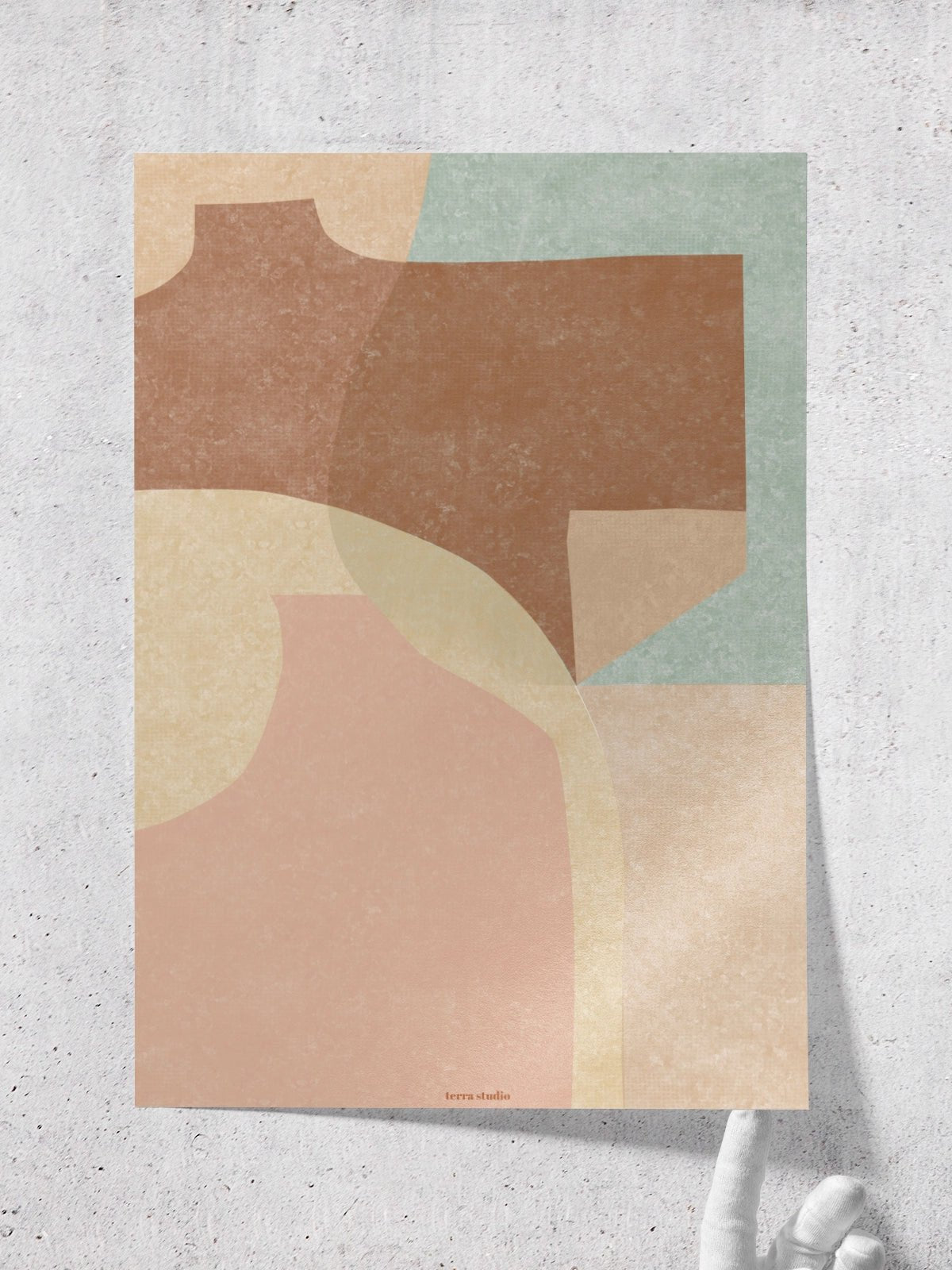 ---
An abstract digital illustration from Terra Studio that combines irregular shapes and warm colors mainly to convey their idea of ​​happiness. The transparency and texture of the forms create an enveloping and suggestive work.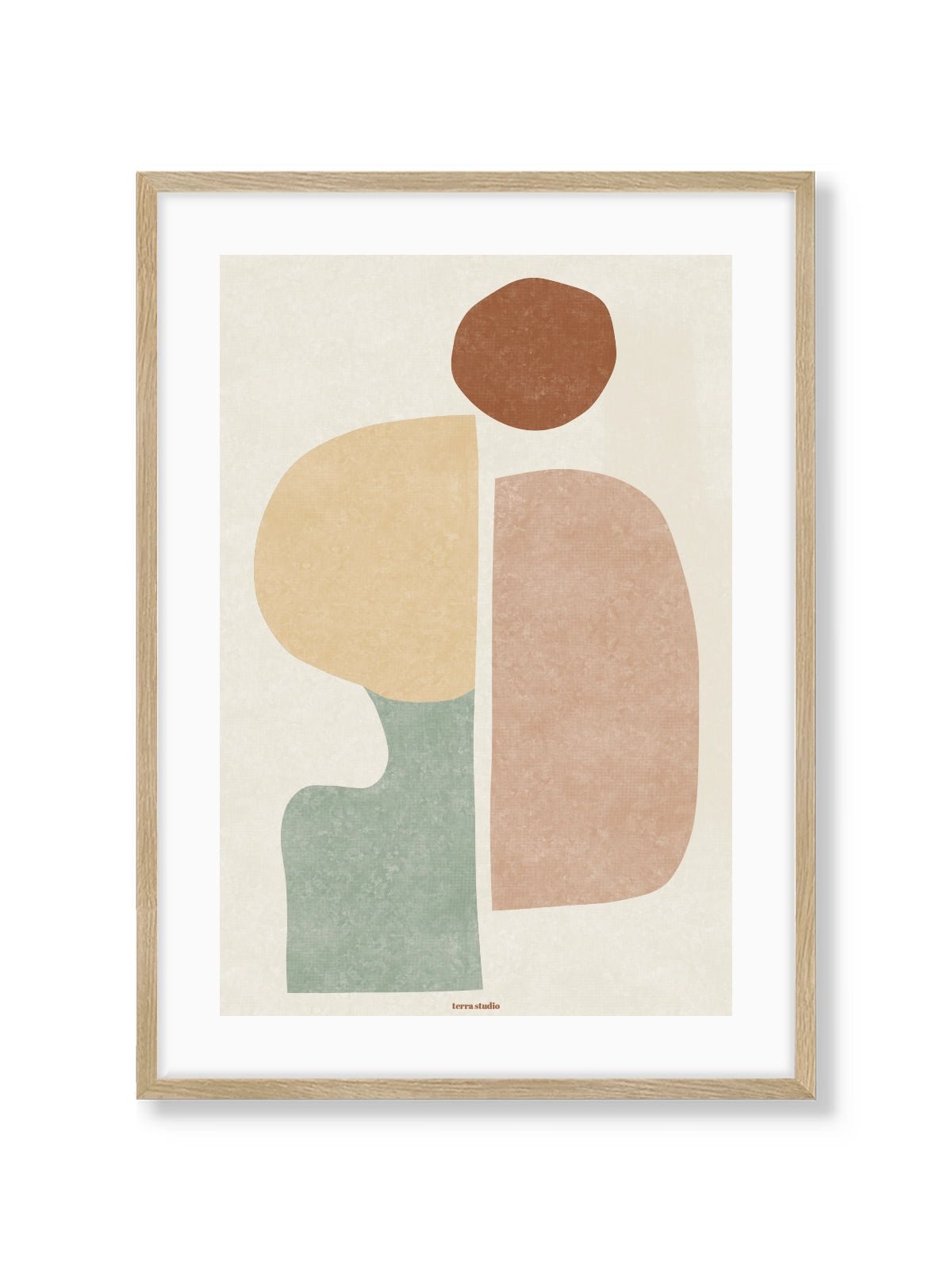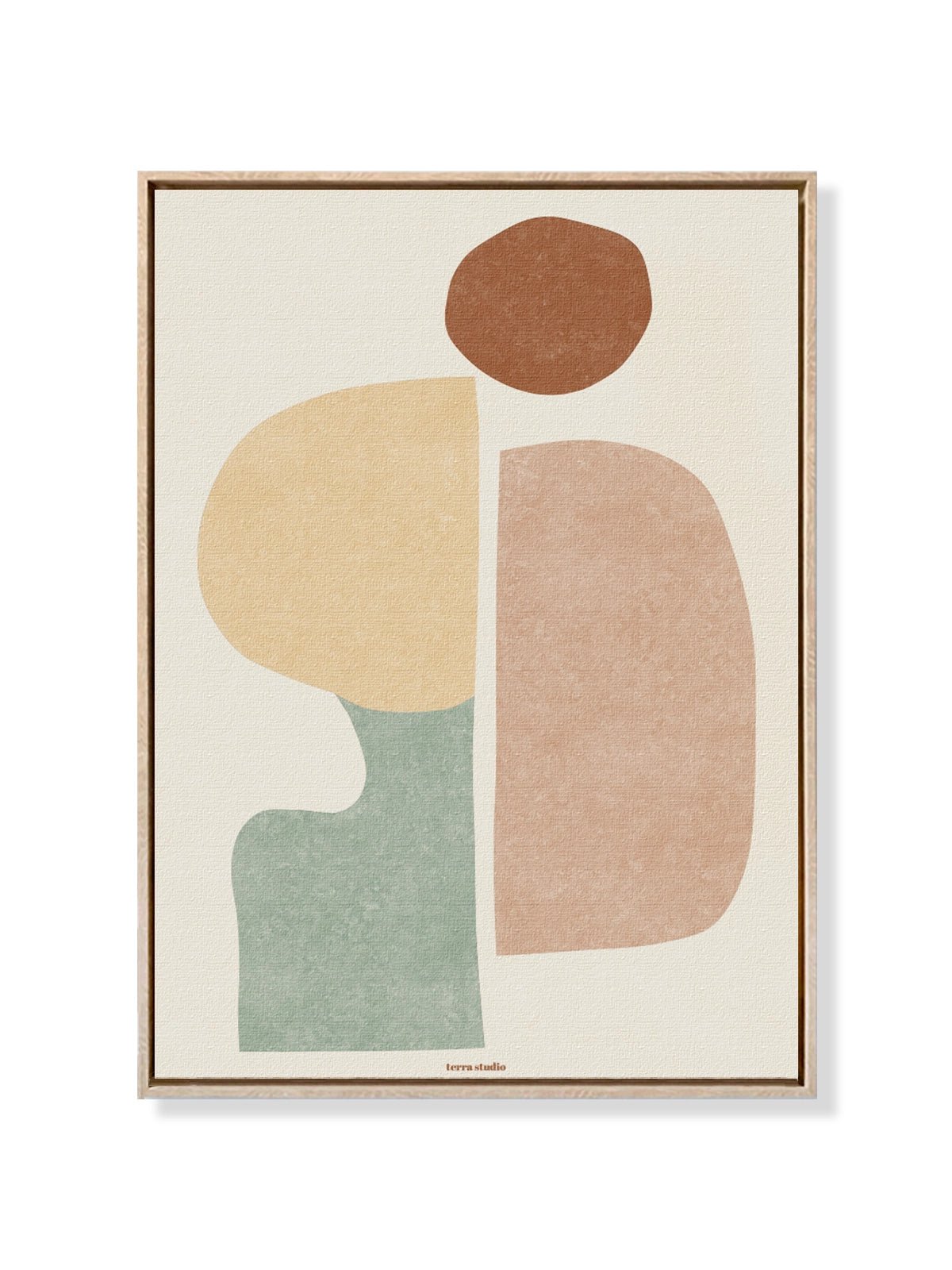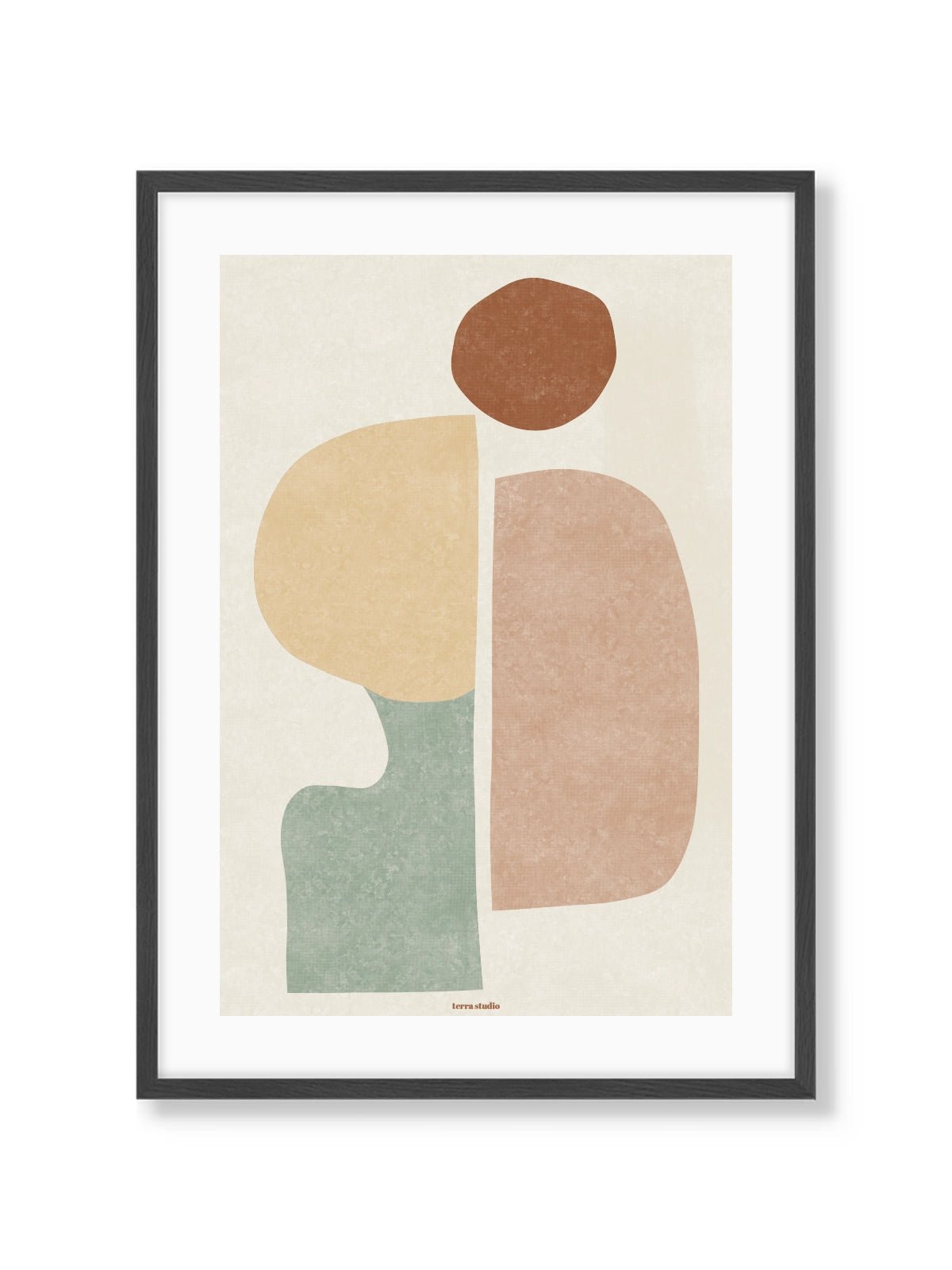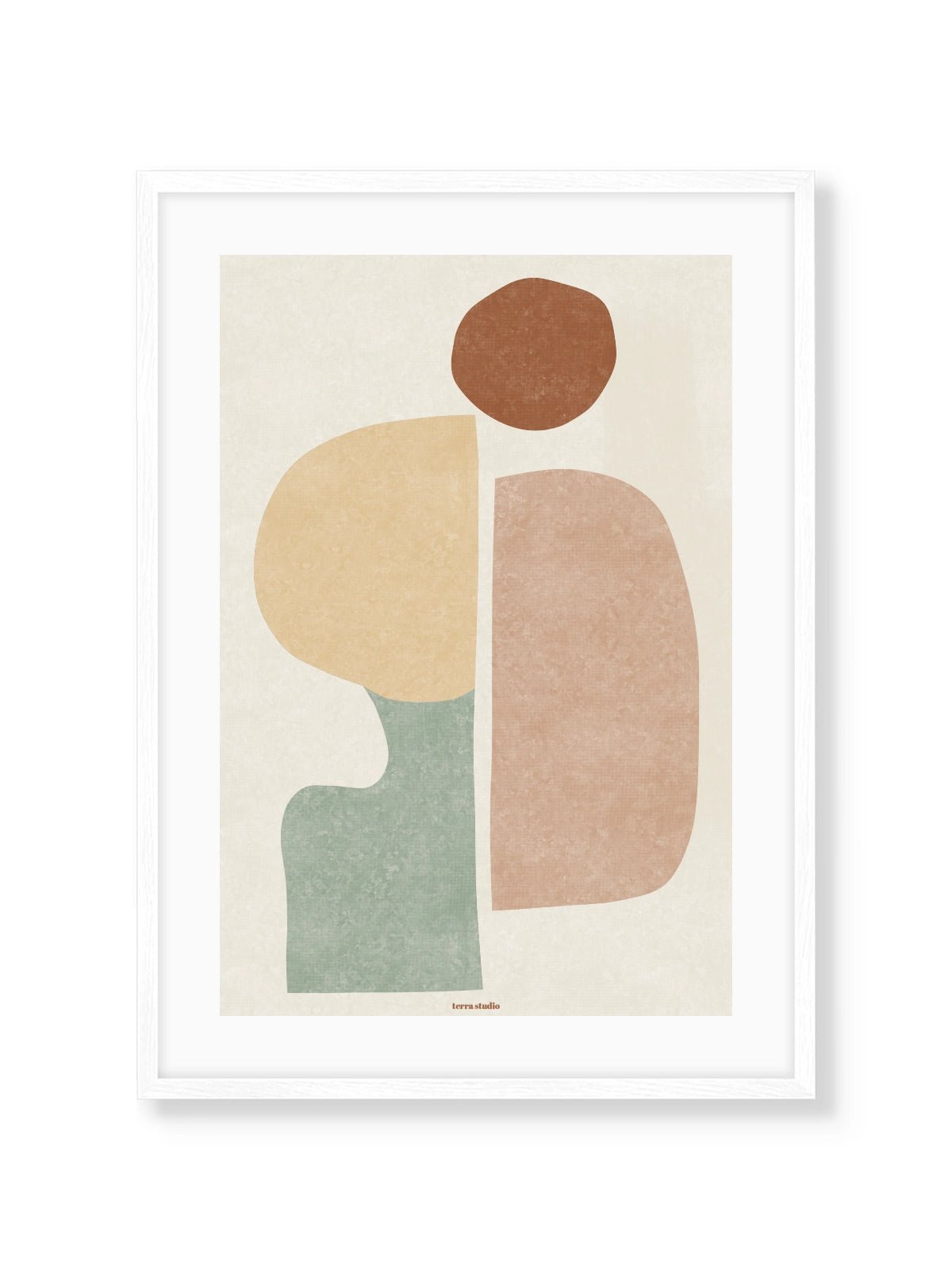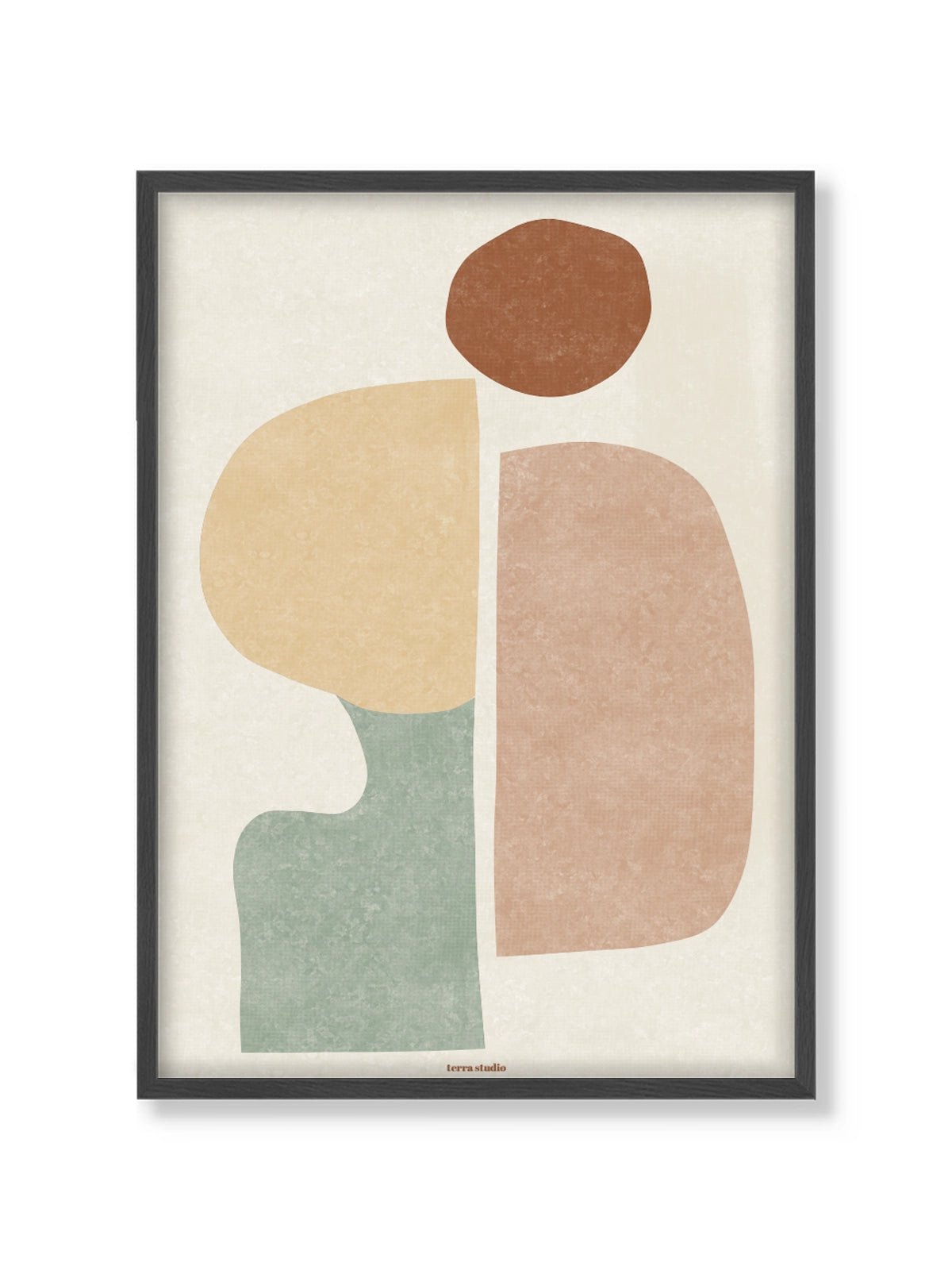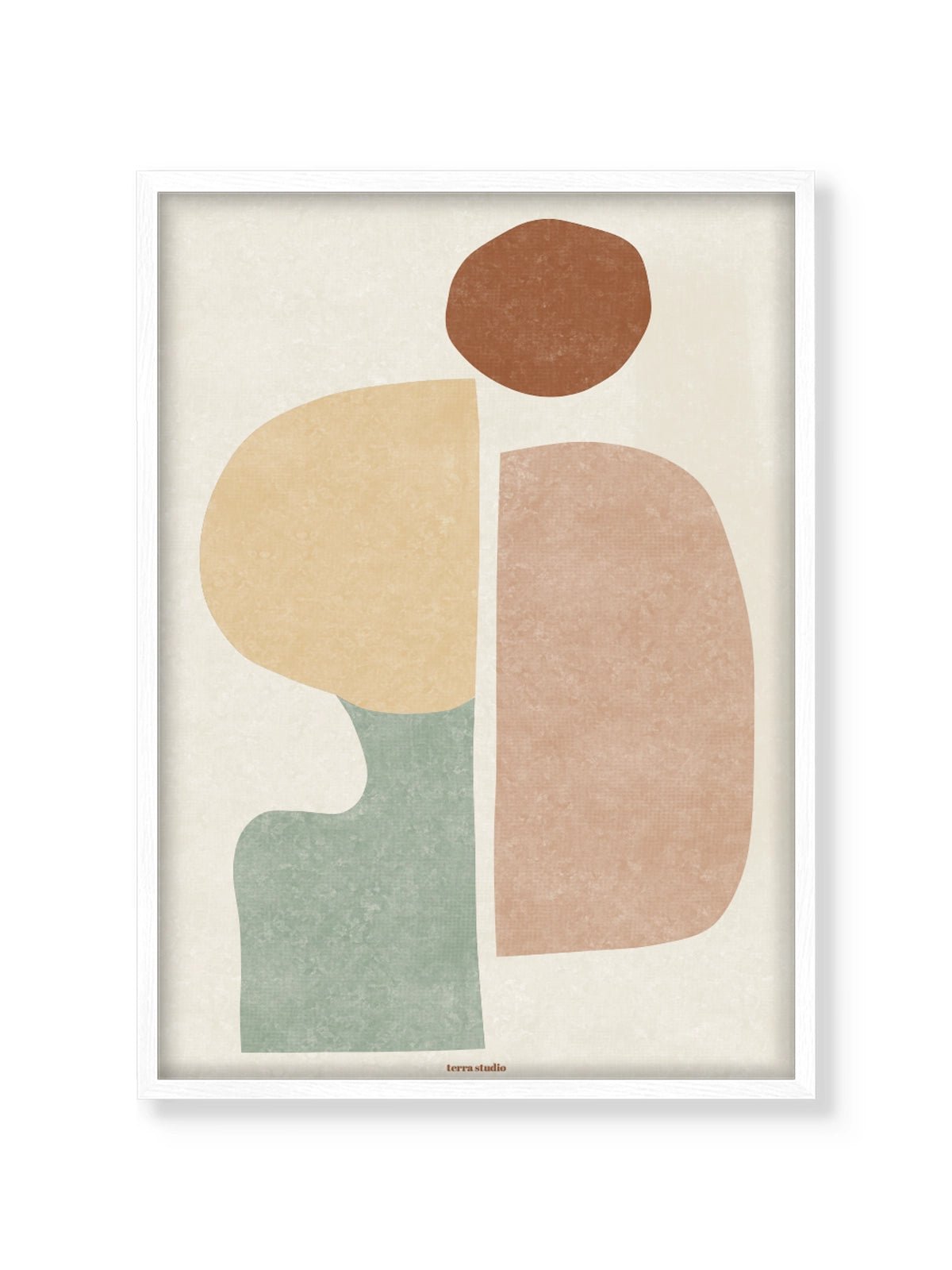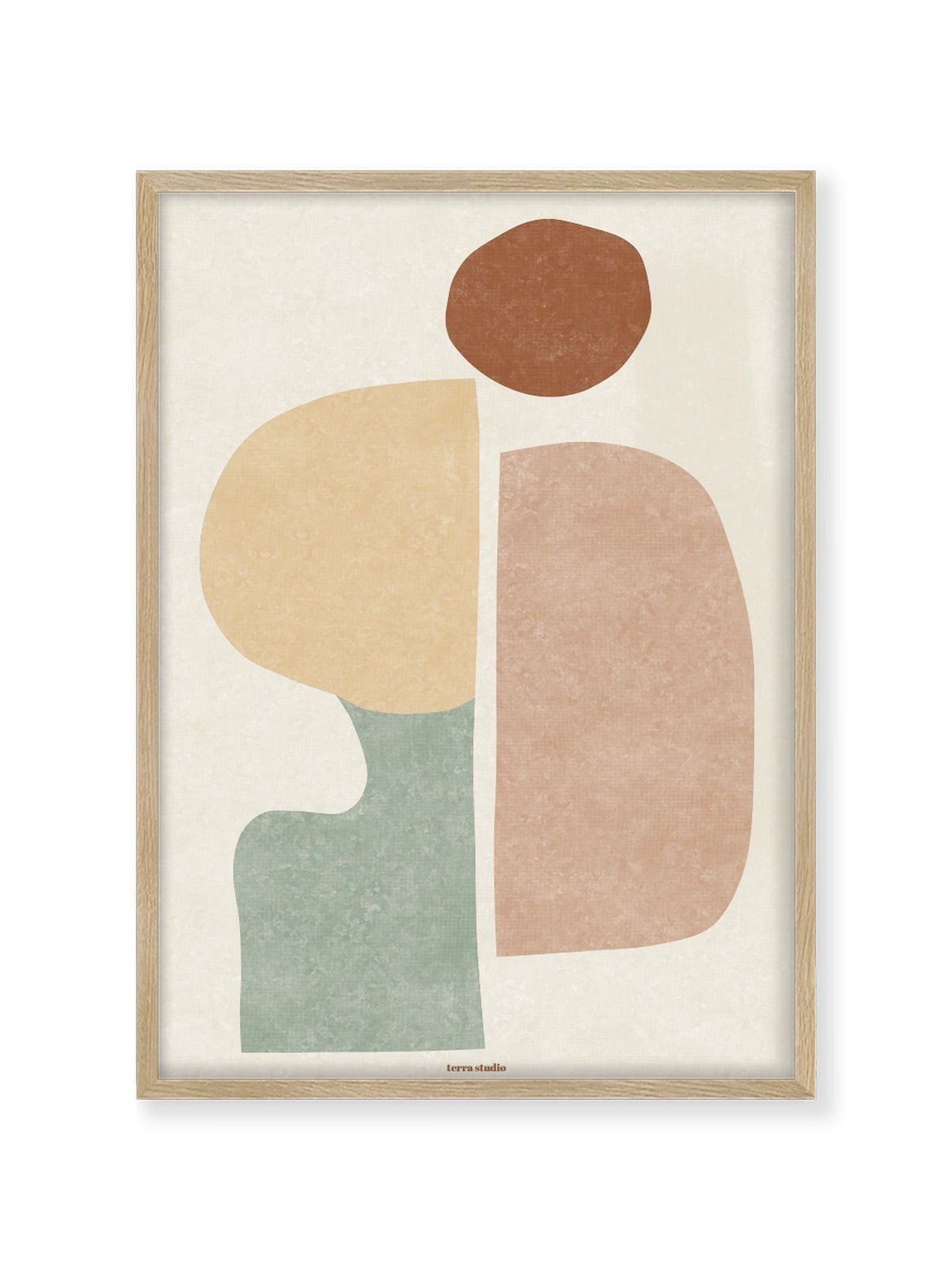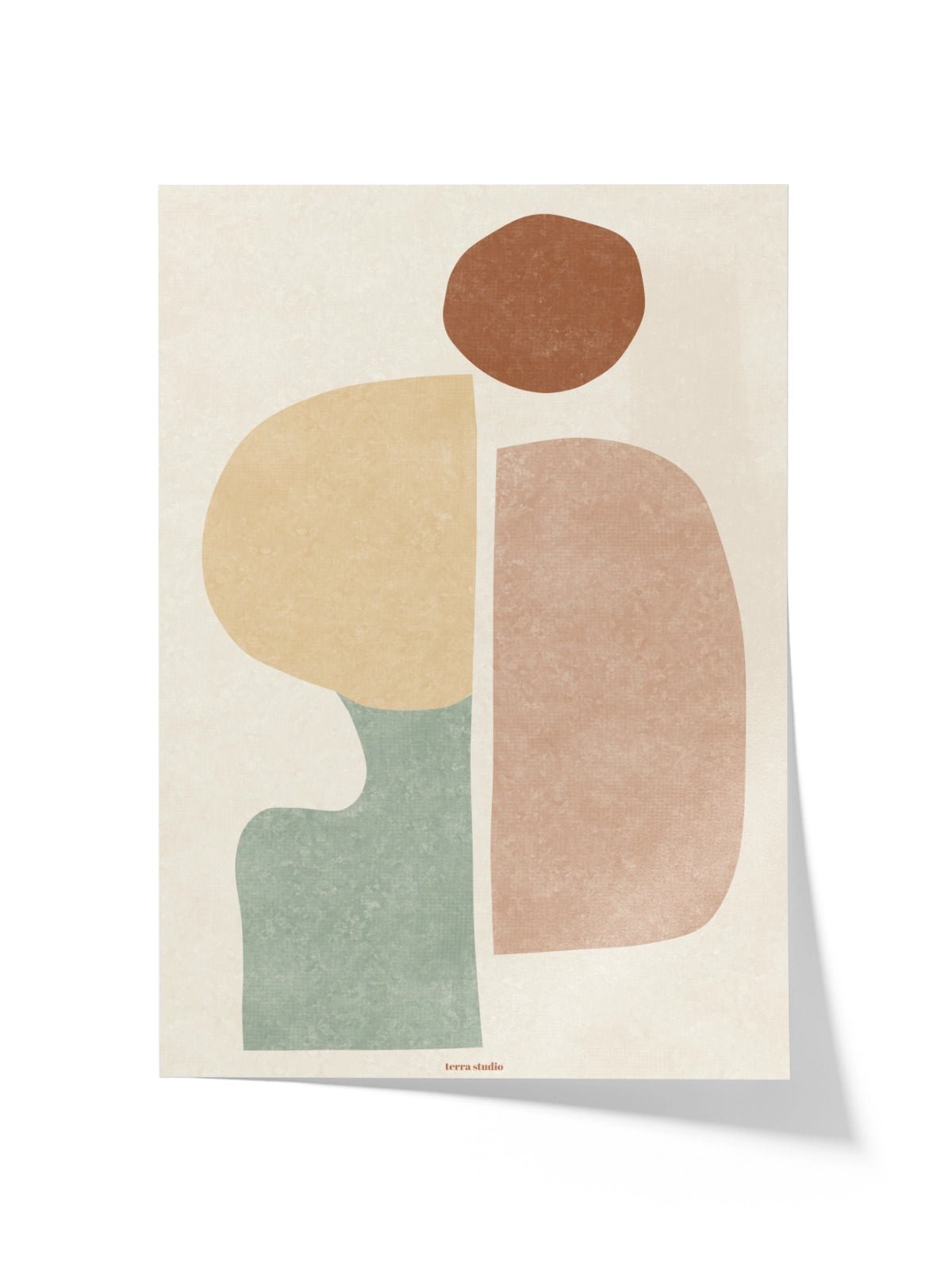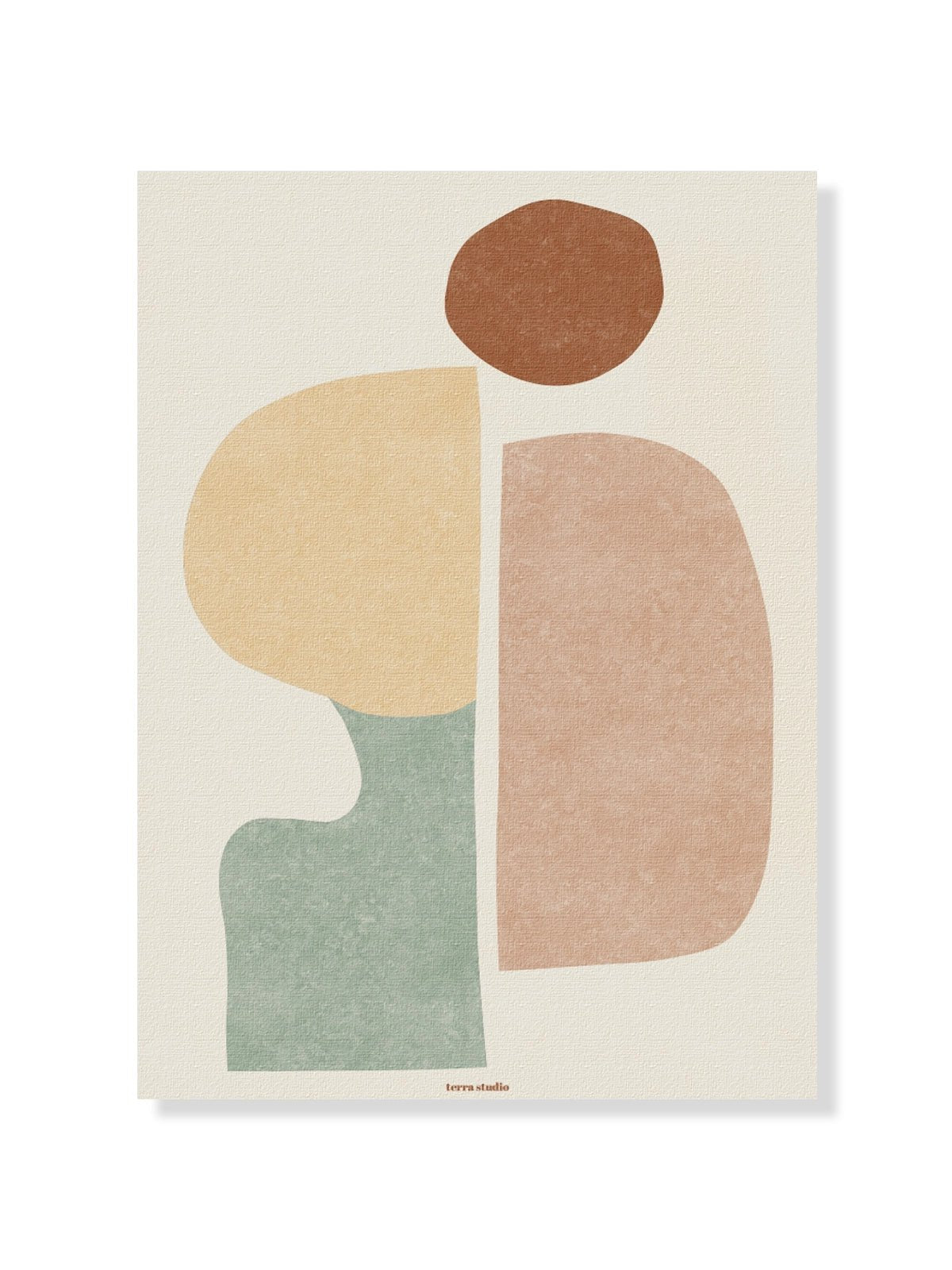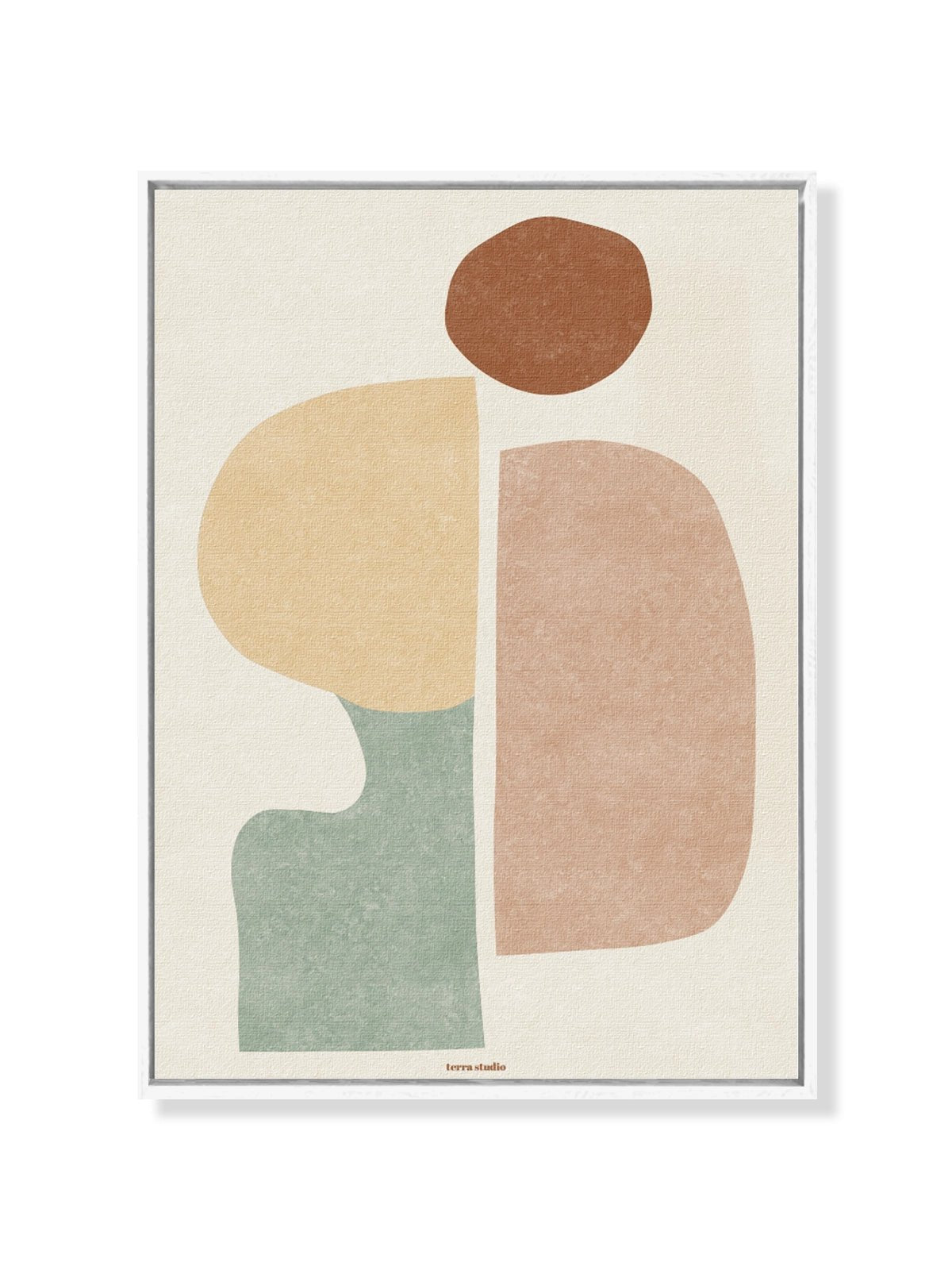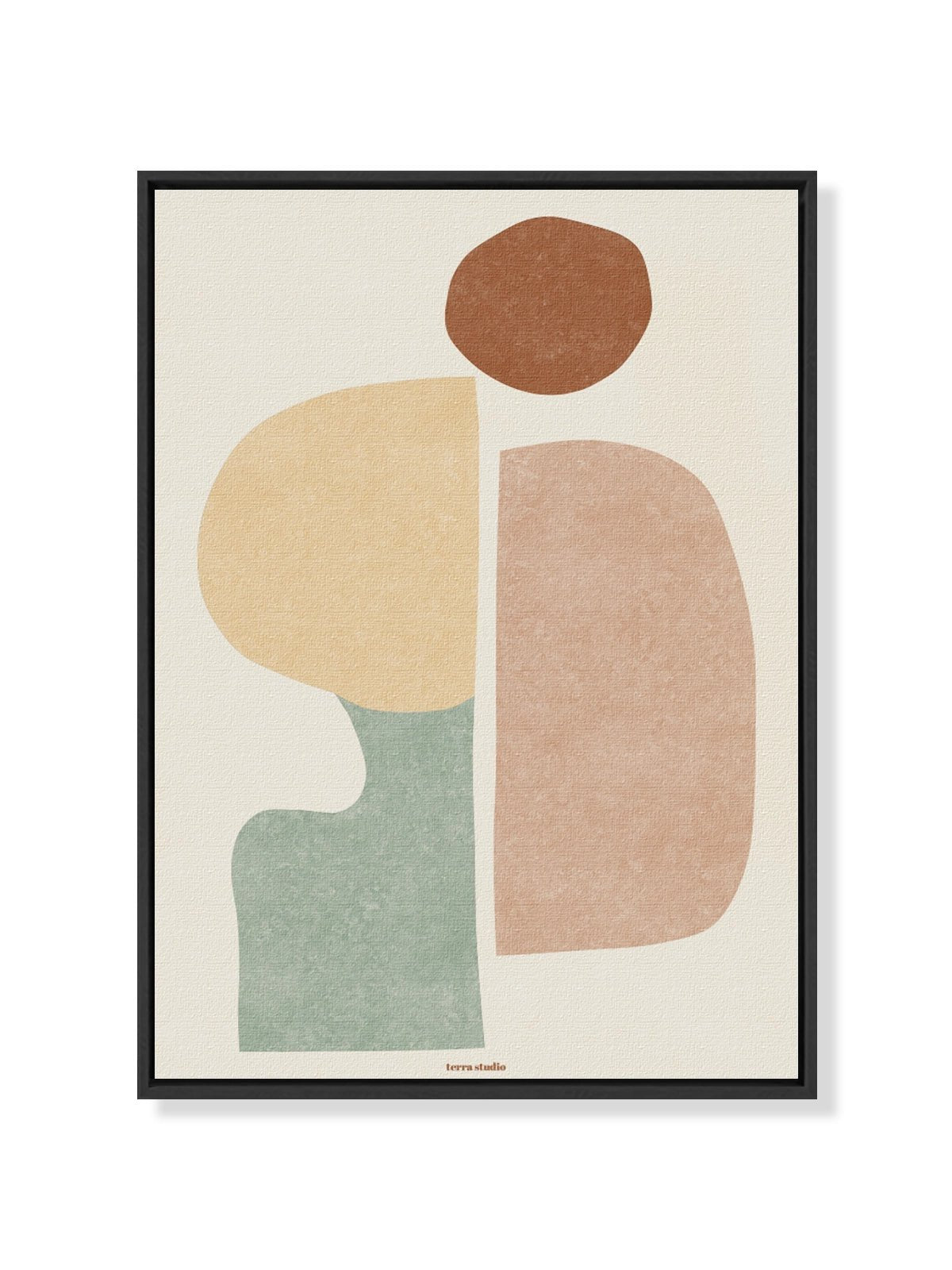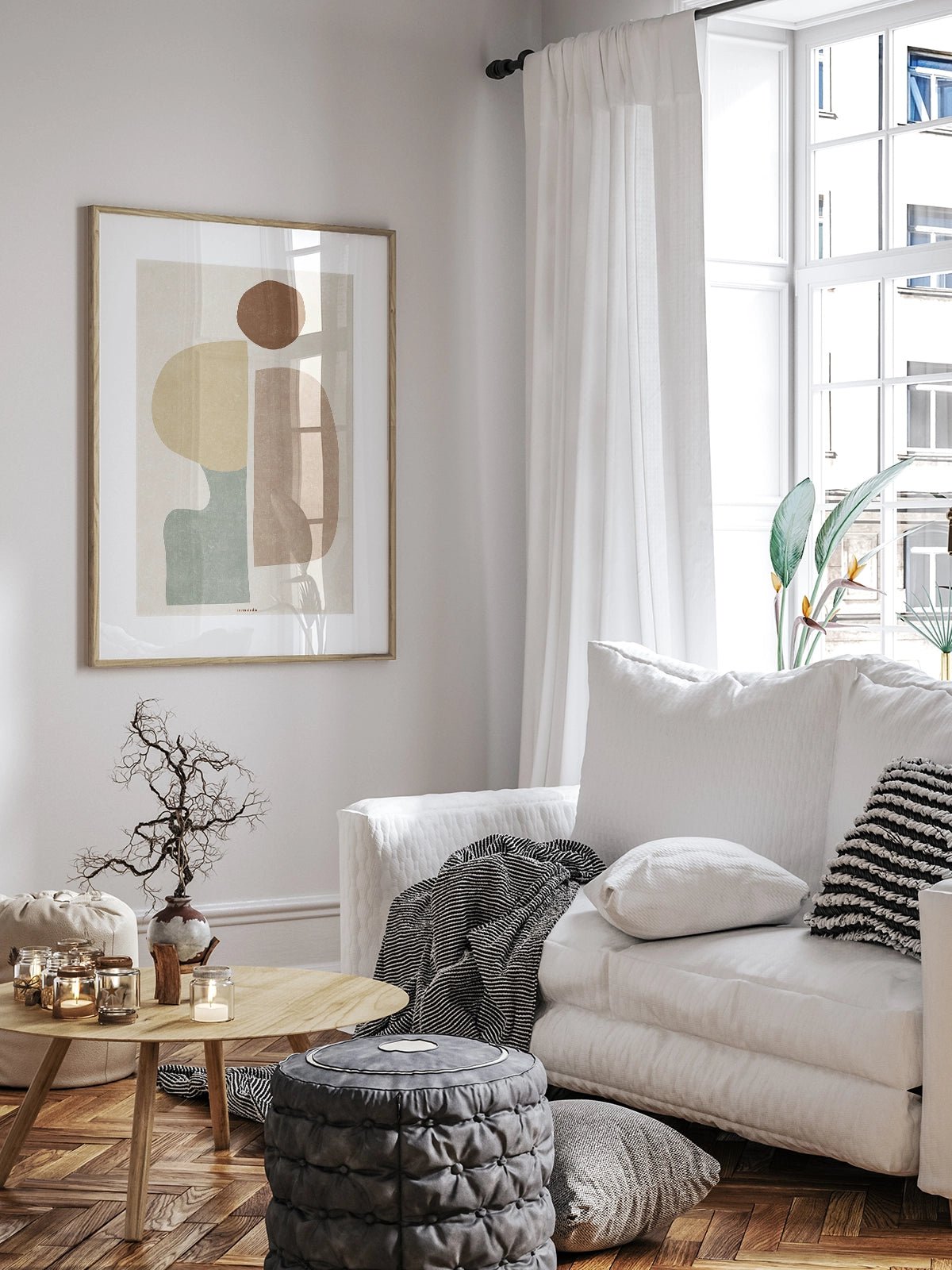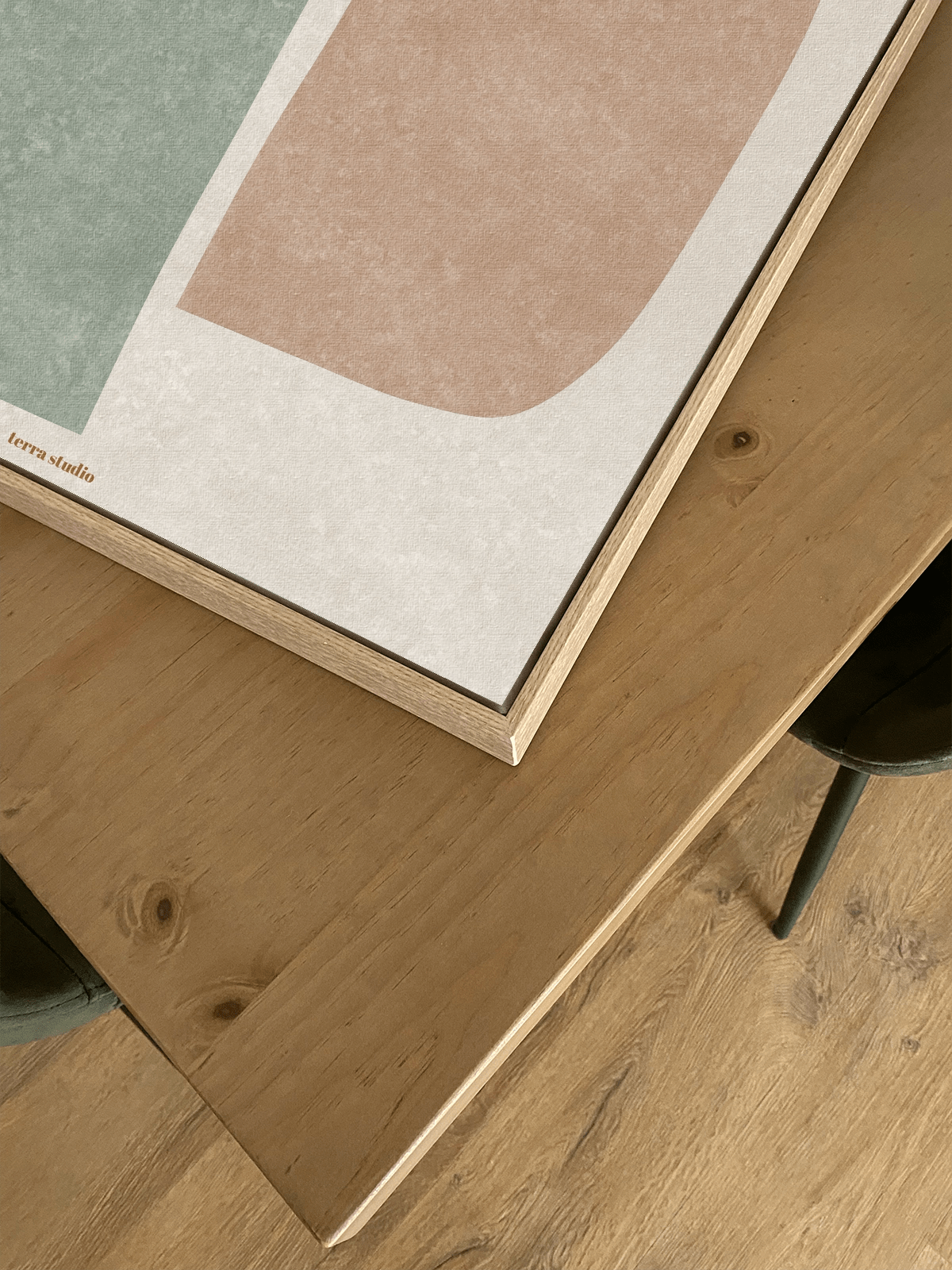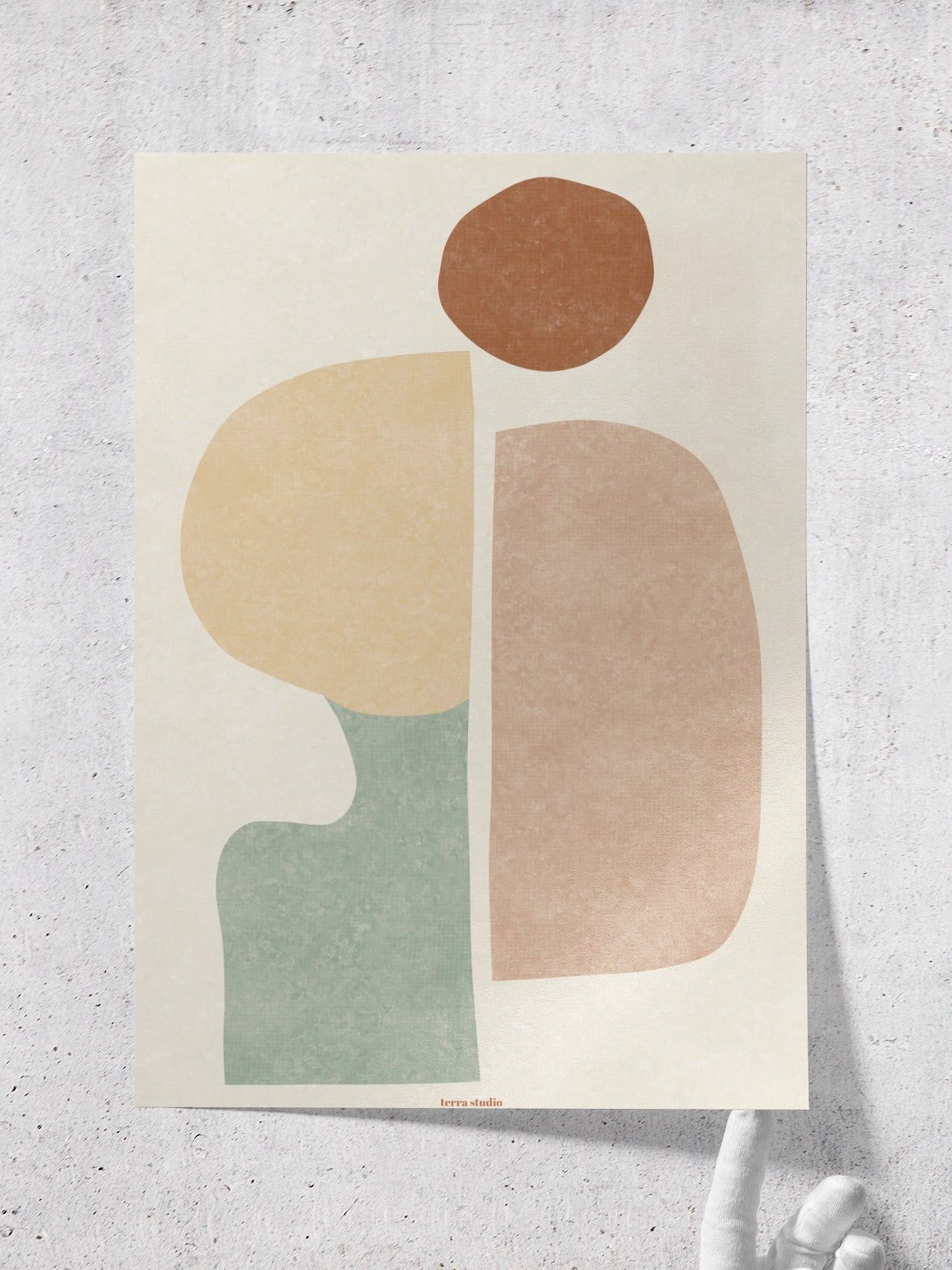 ---
Peace is an abstract graphic work by Terra Studio, made up of 4 irregular shapes in different colors, which combine and interpenetrate to create a set that transmits peace and calm.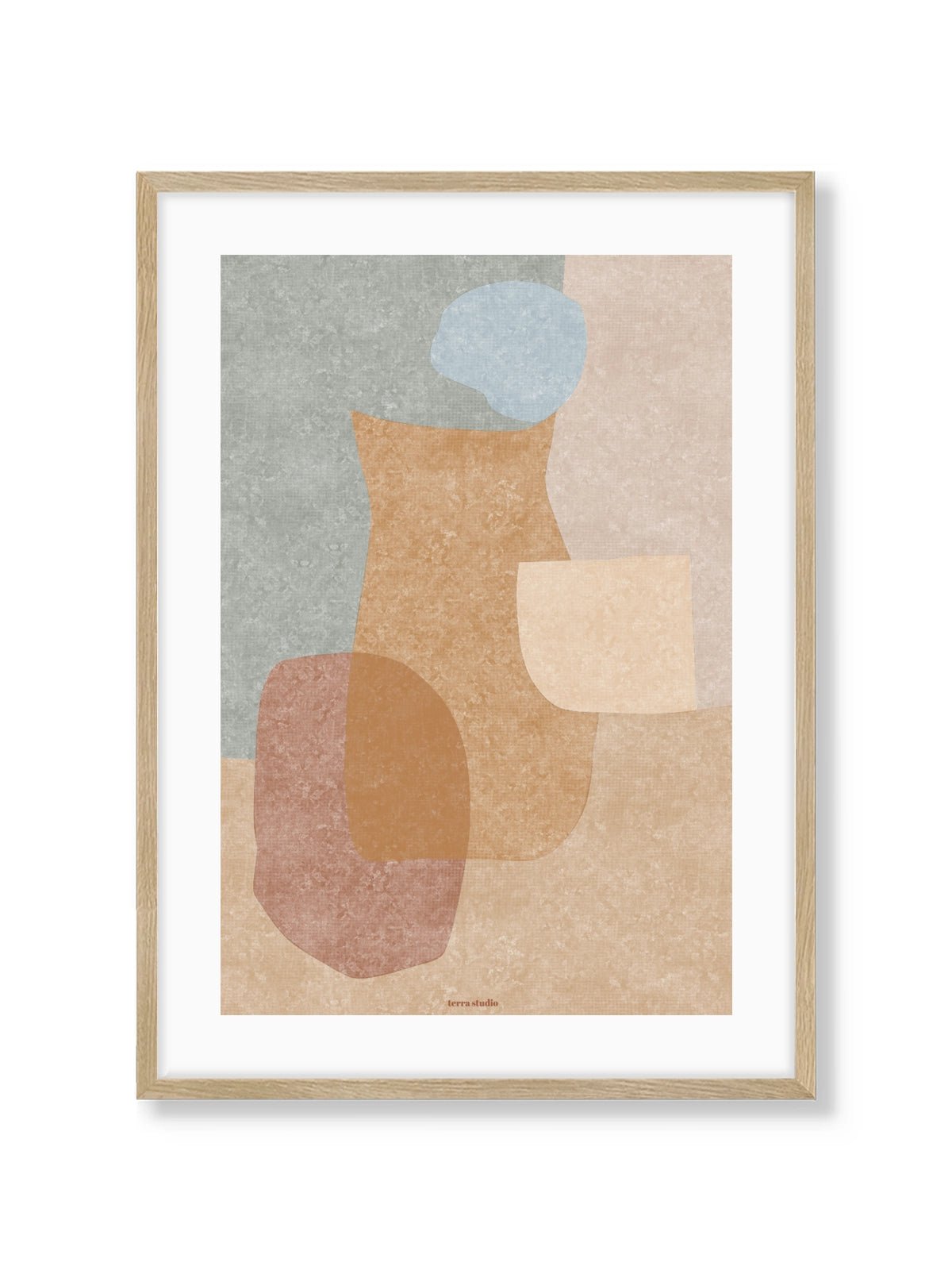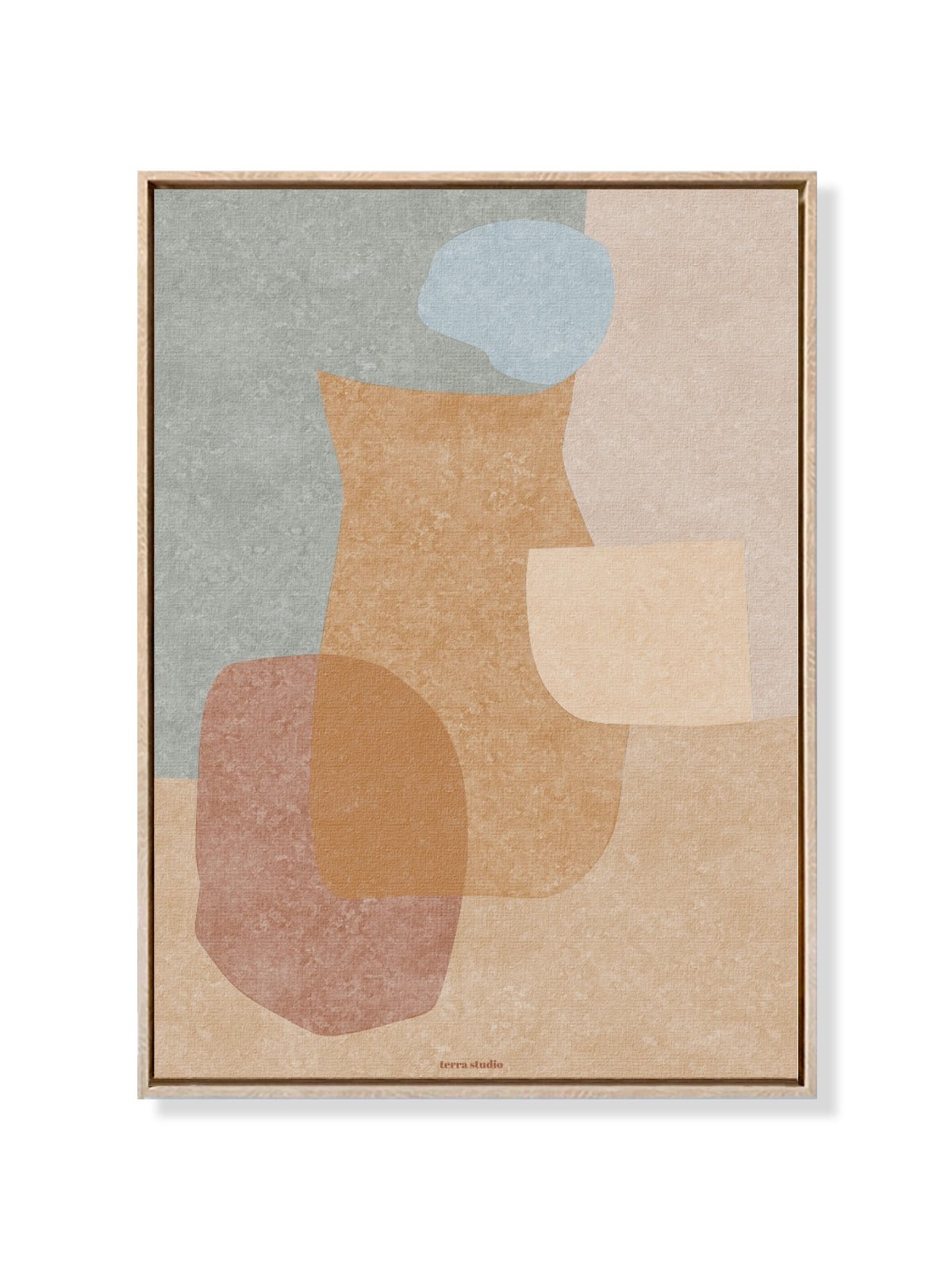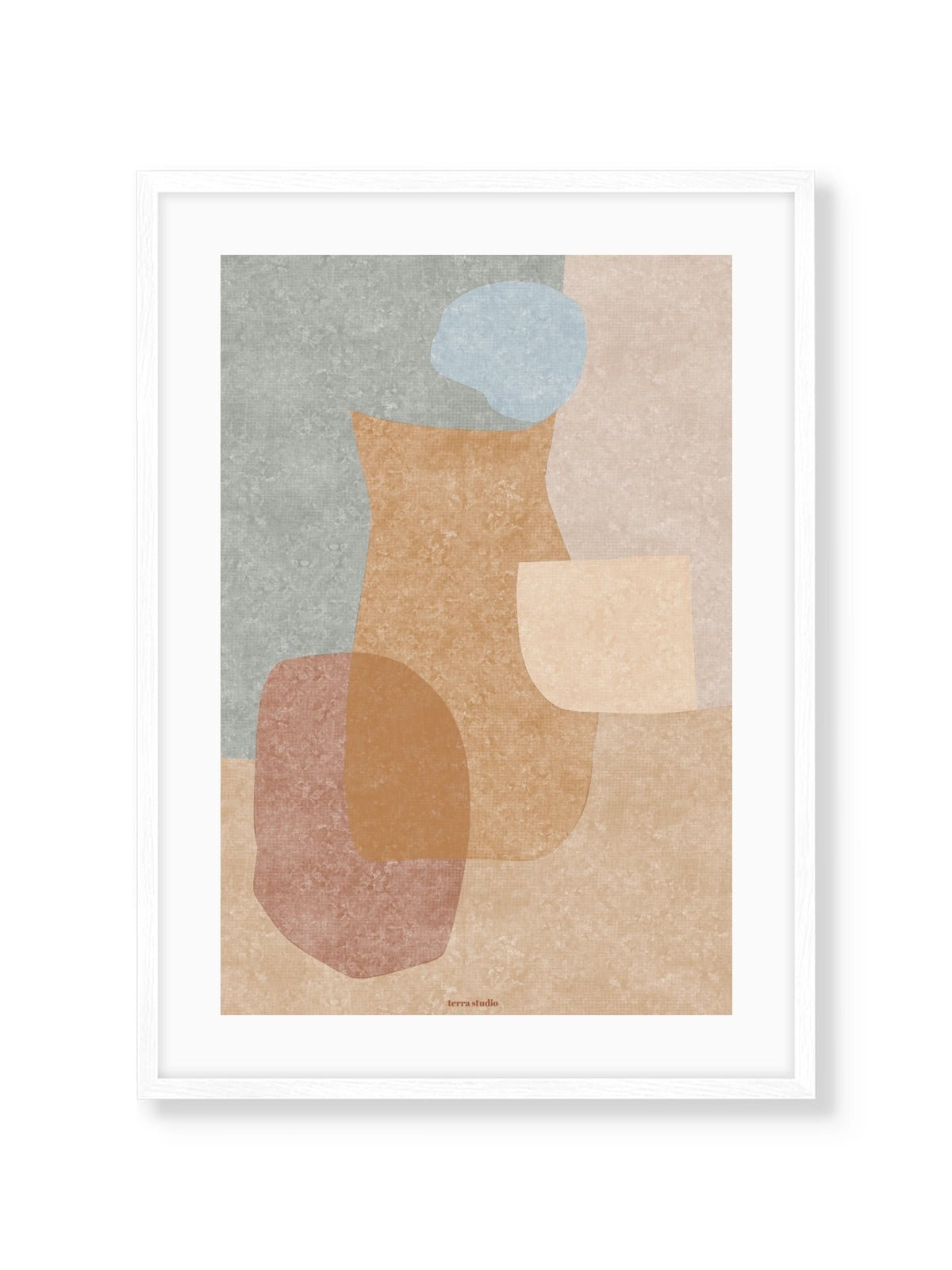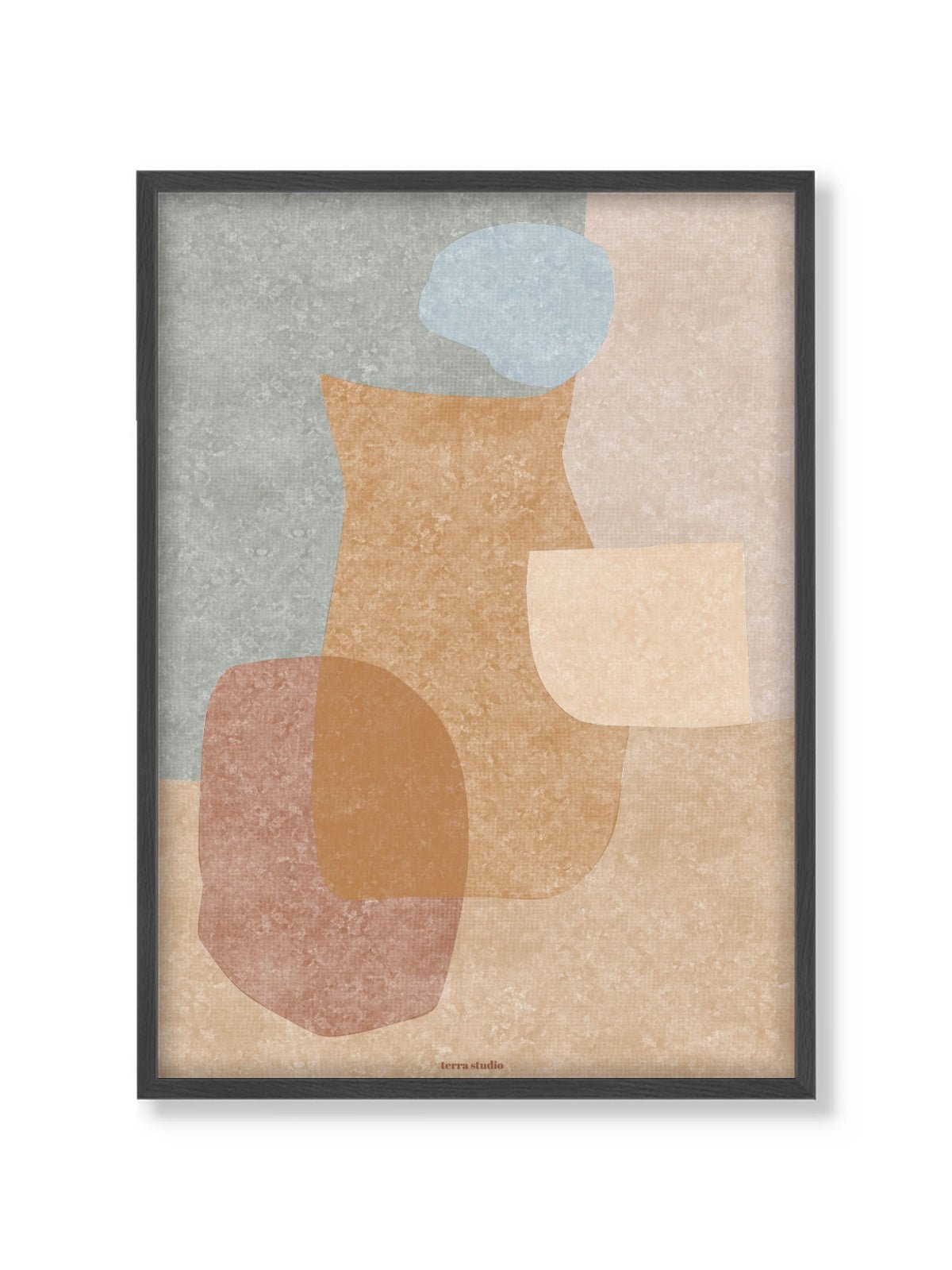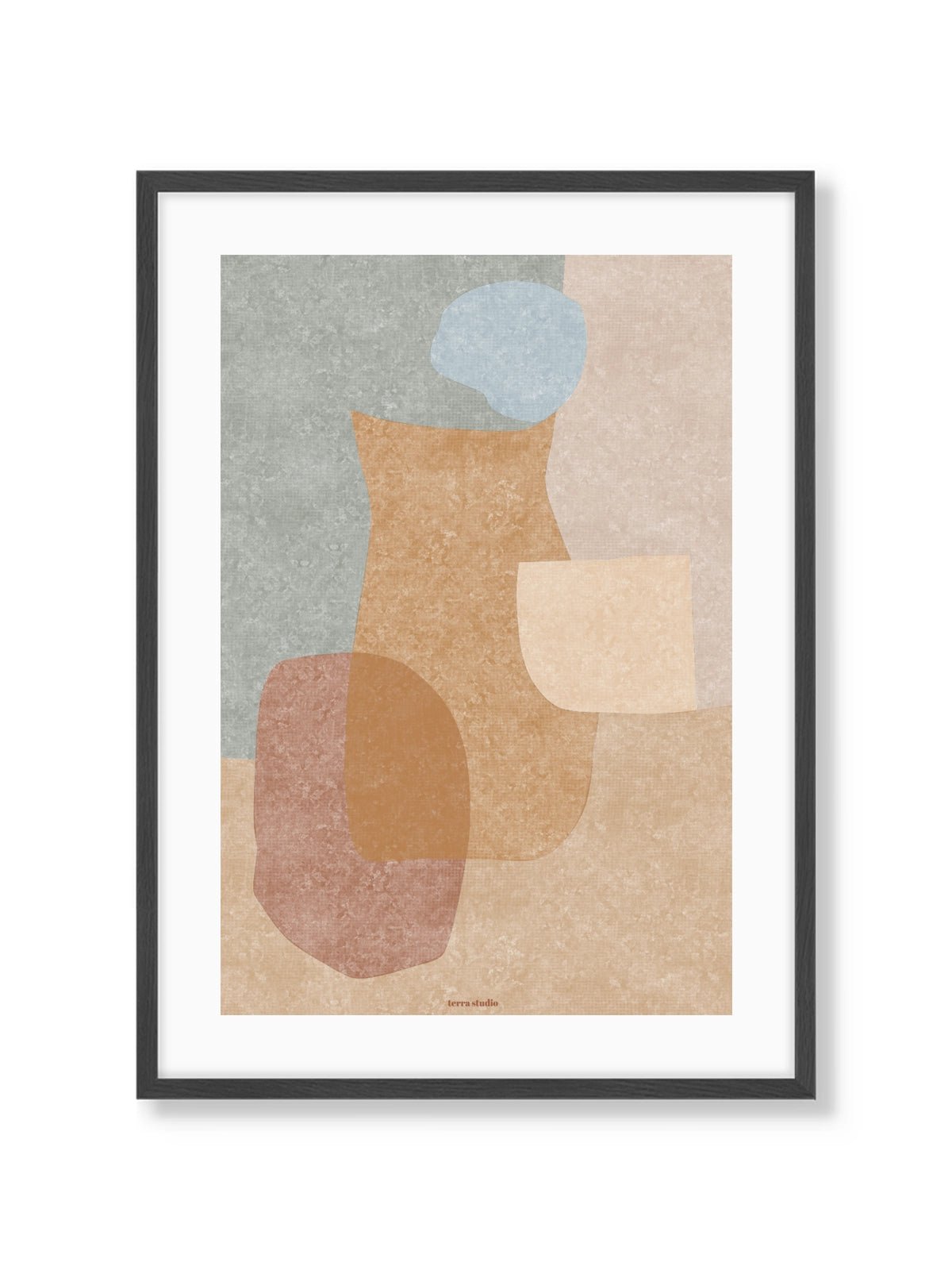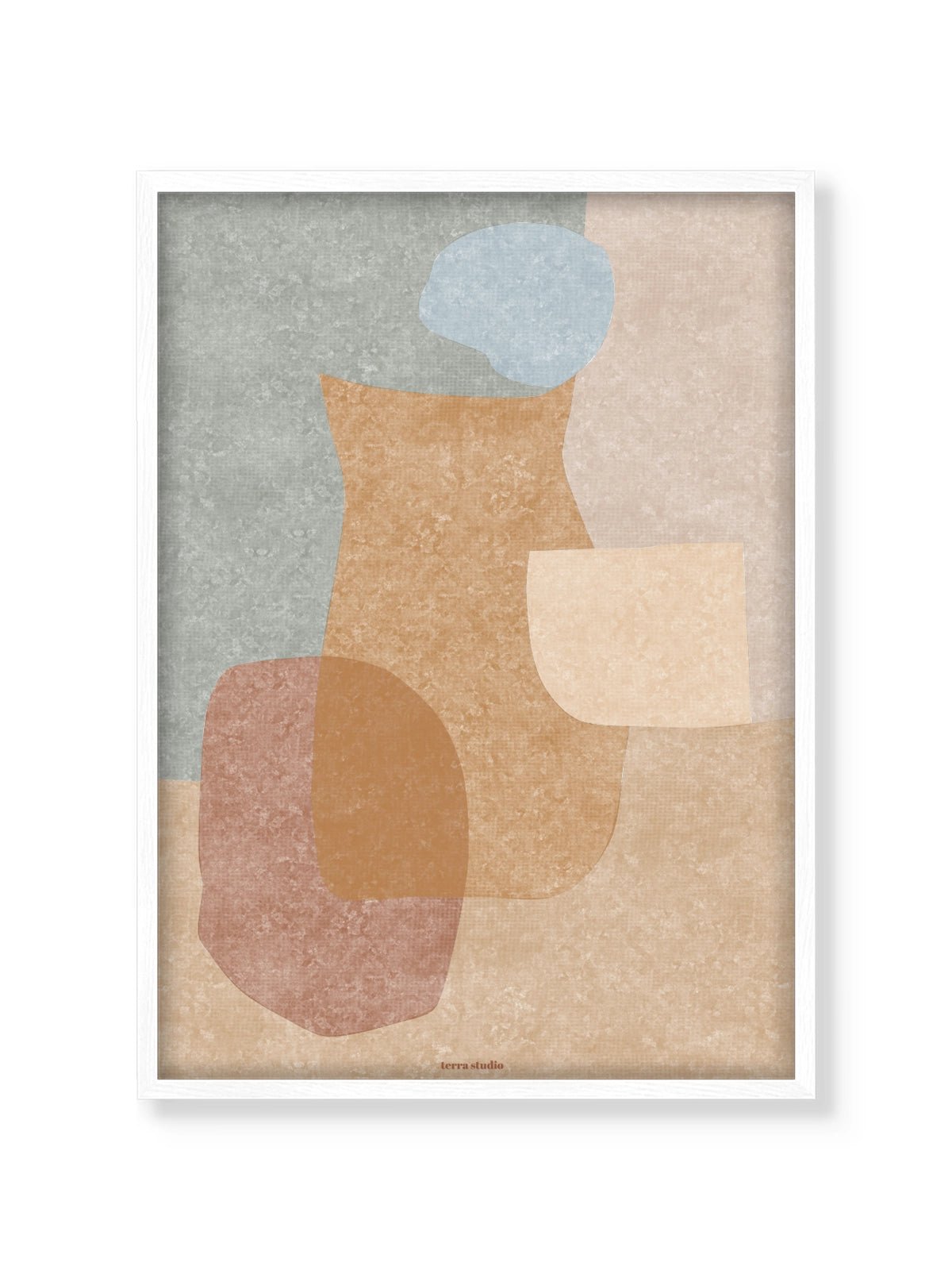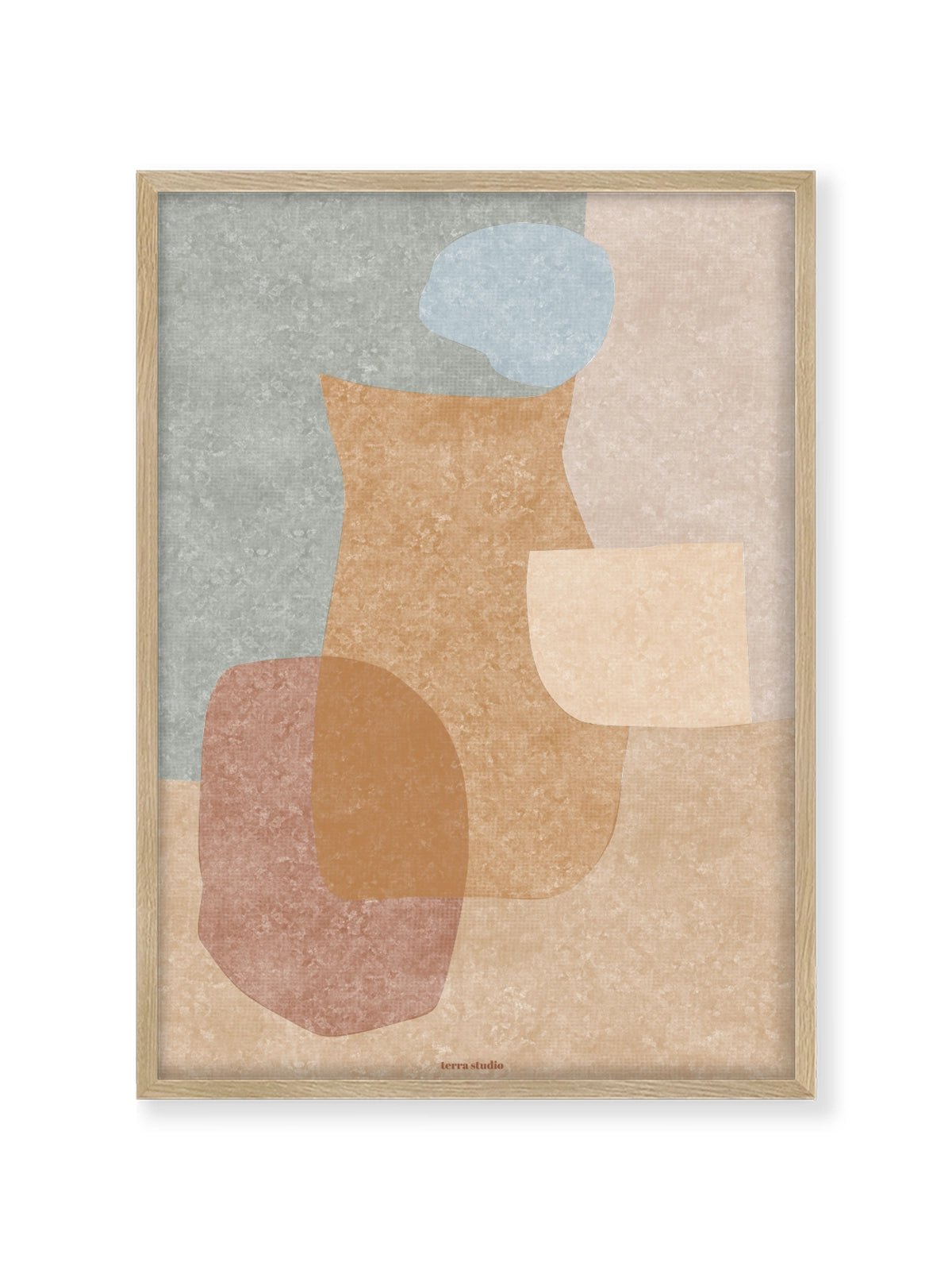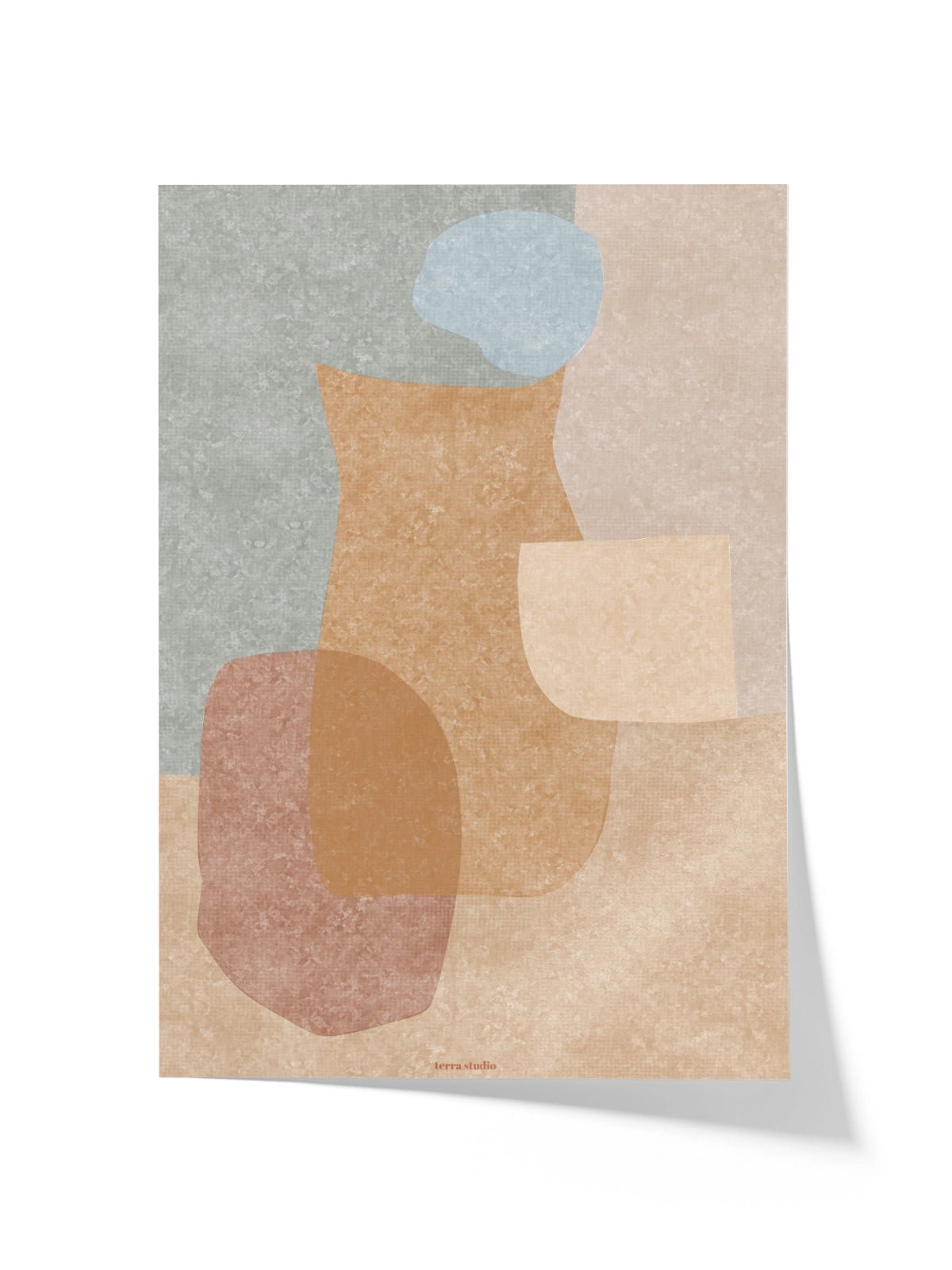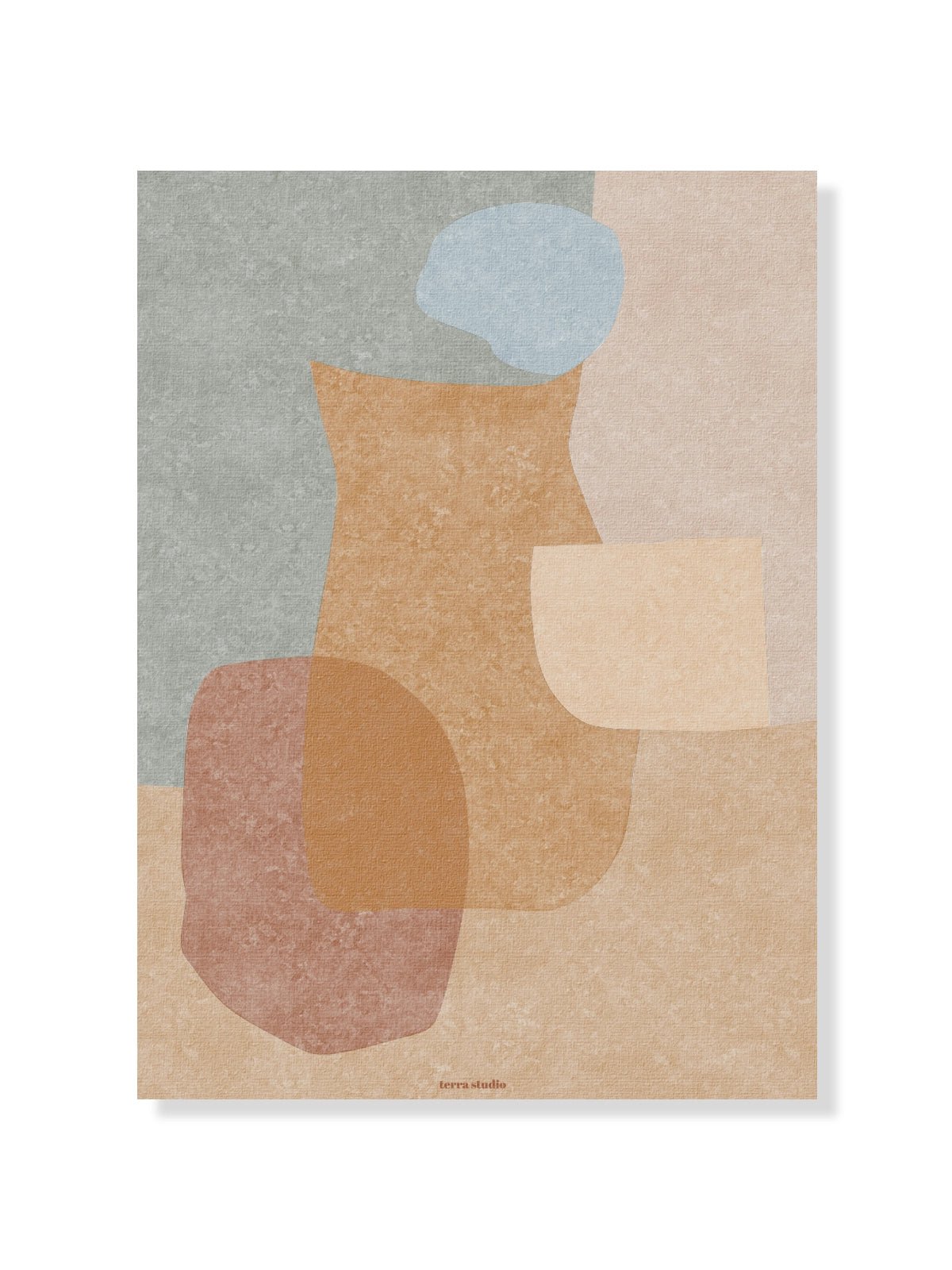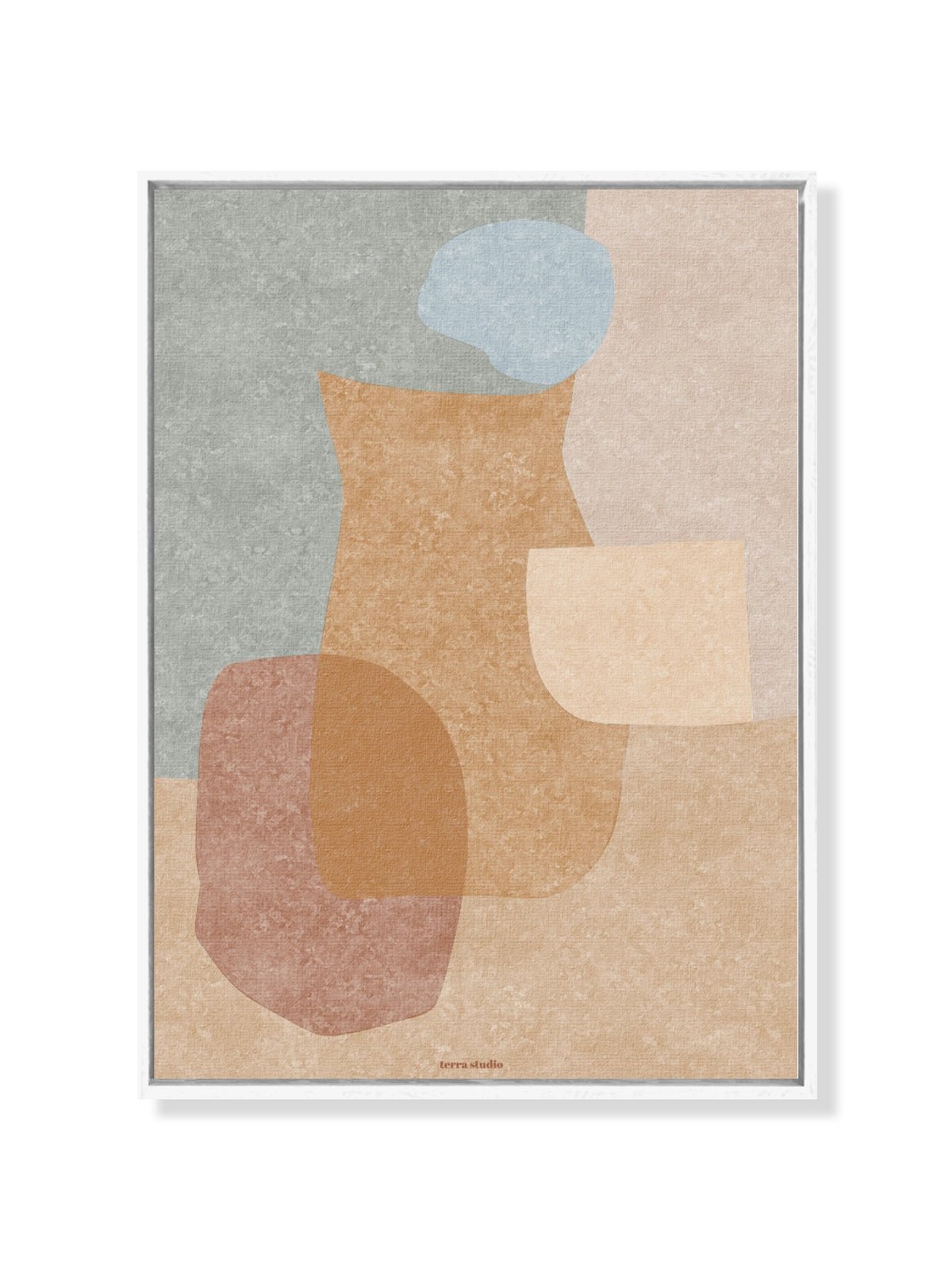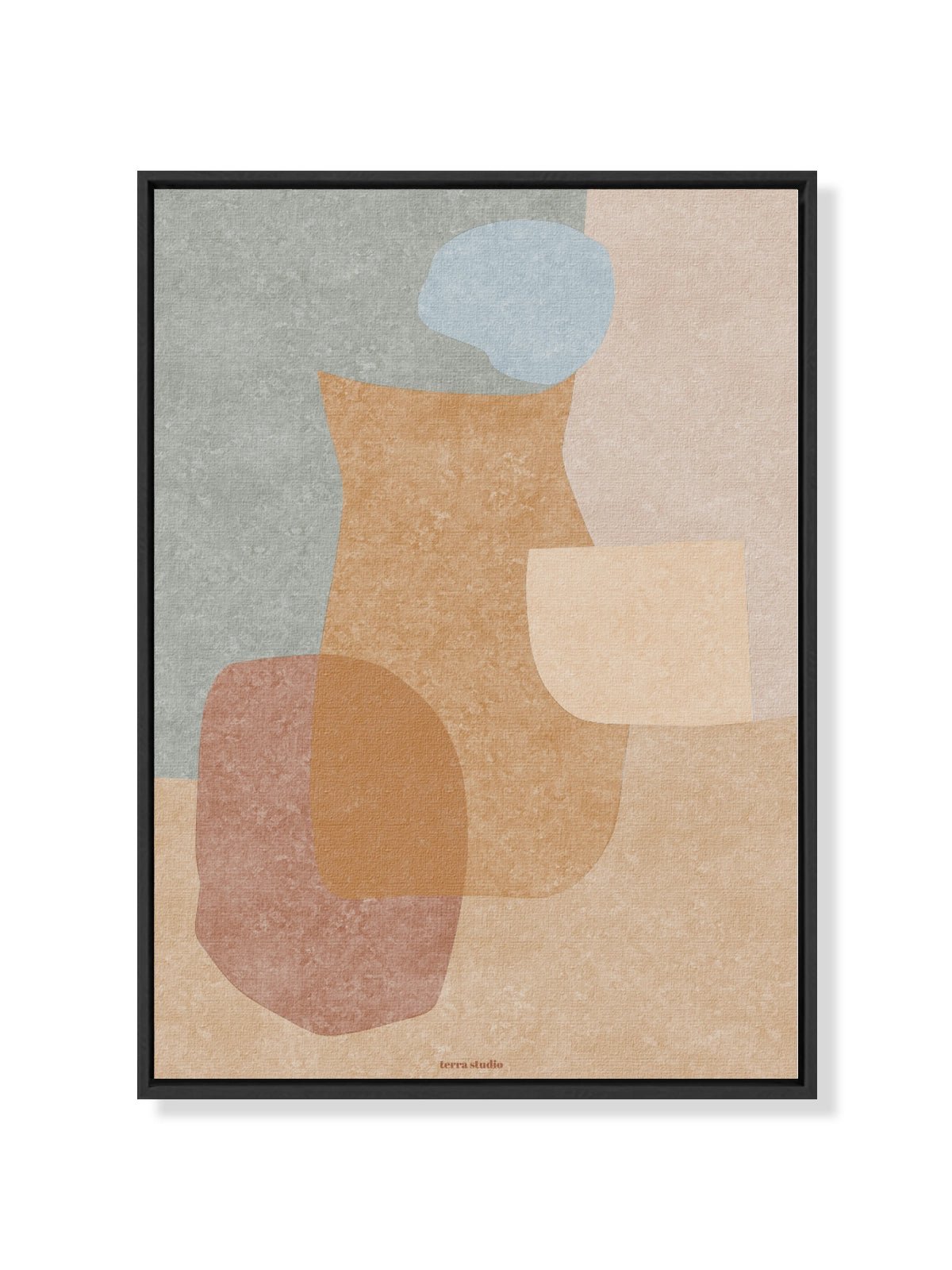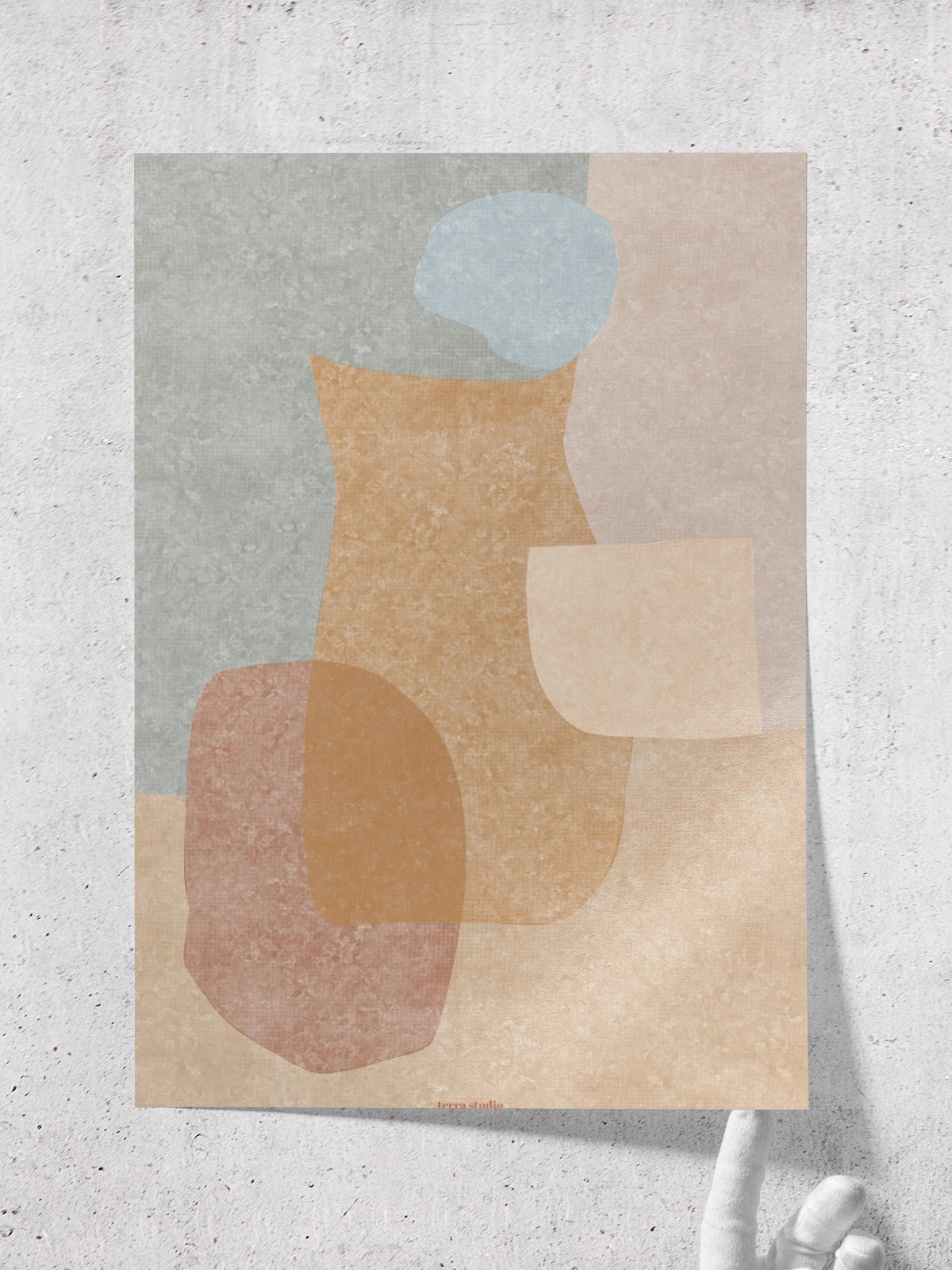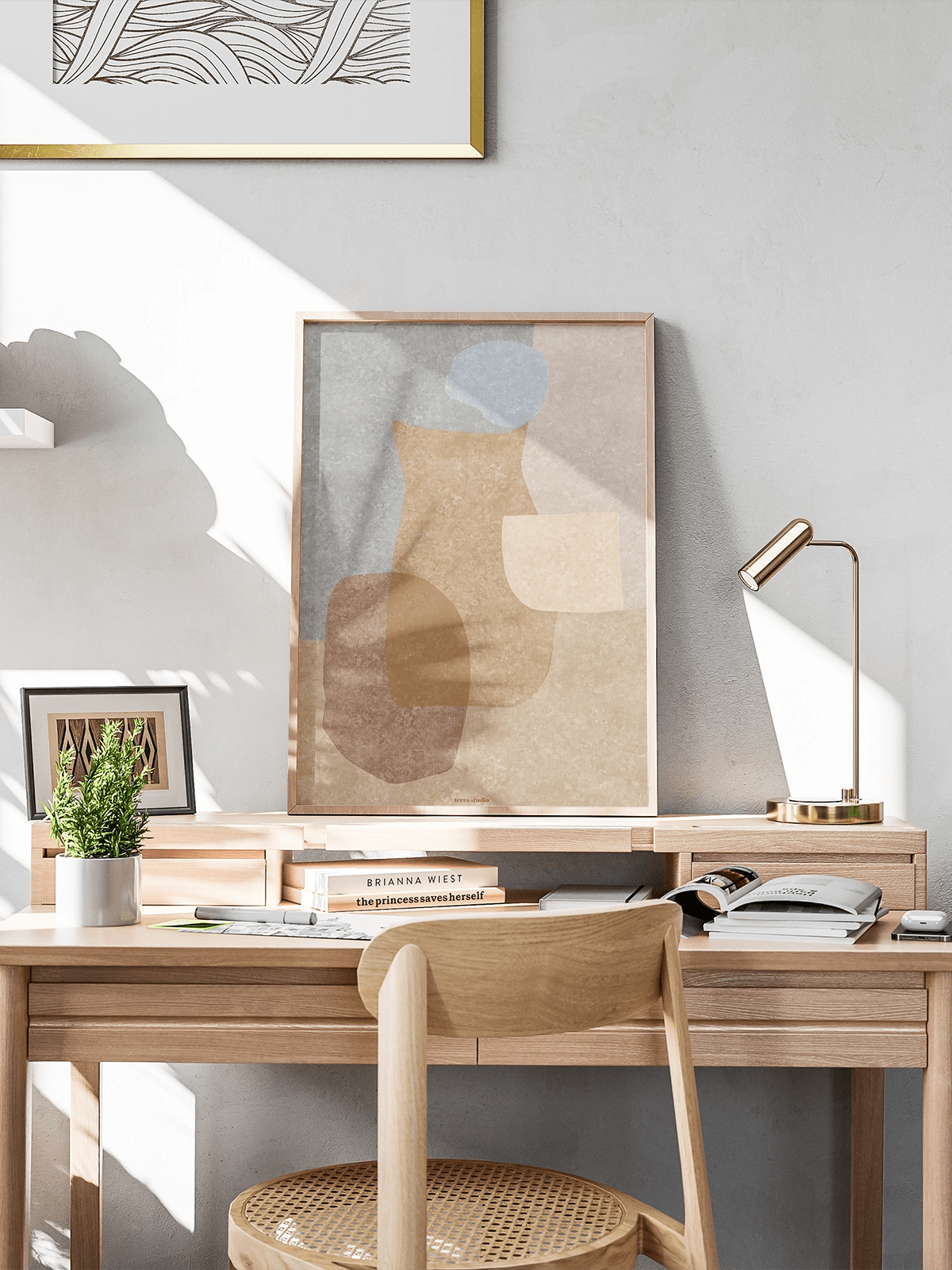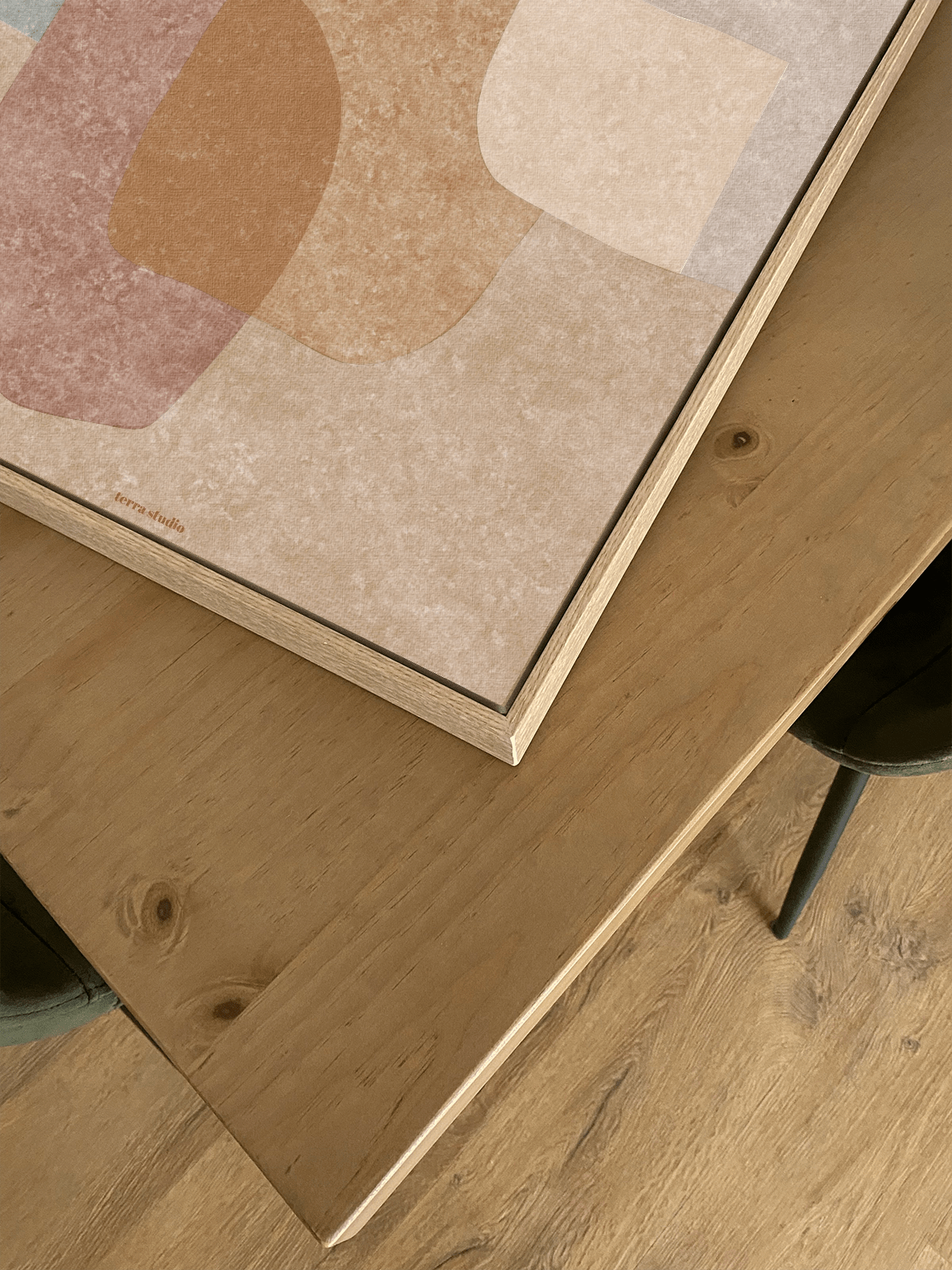 ---
Terra Studio presents in his work Disorder , a still life in warm and soft tones, in which he plays with transparencies and the interpenetration of forms. Despite its name, this work manages to convey the peace and calm so characteristic of this artist.