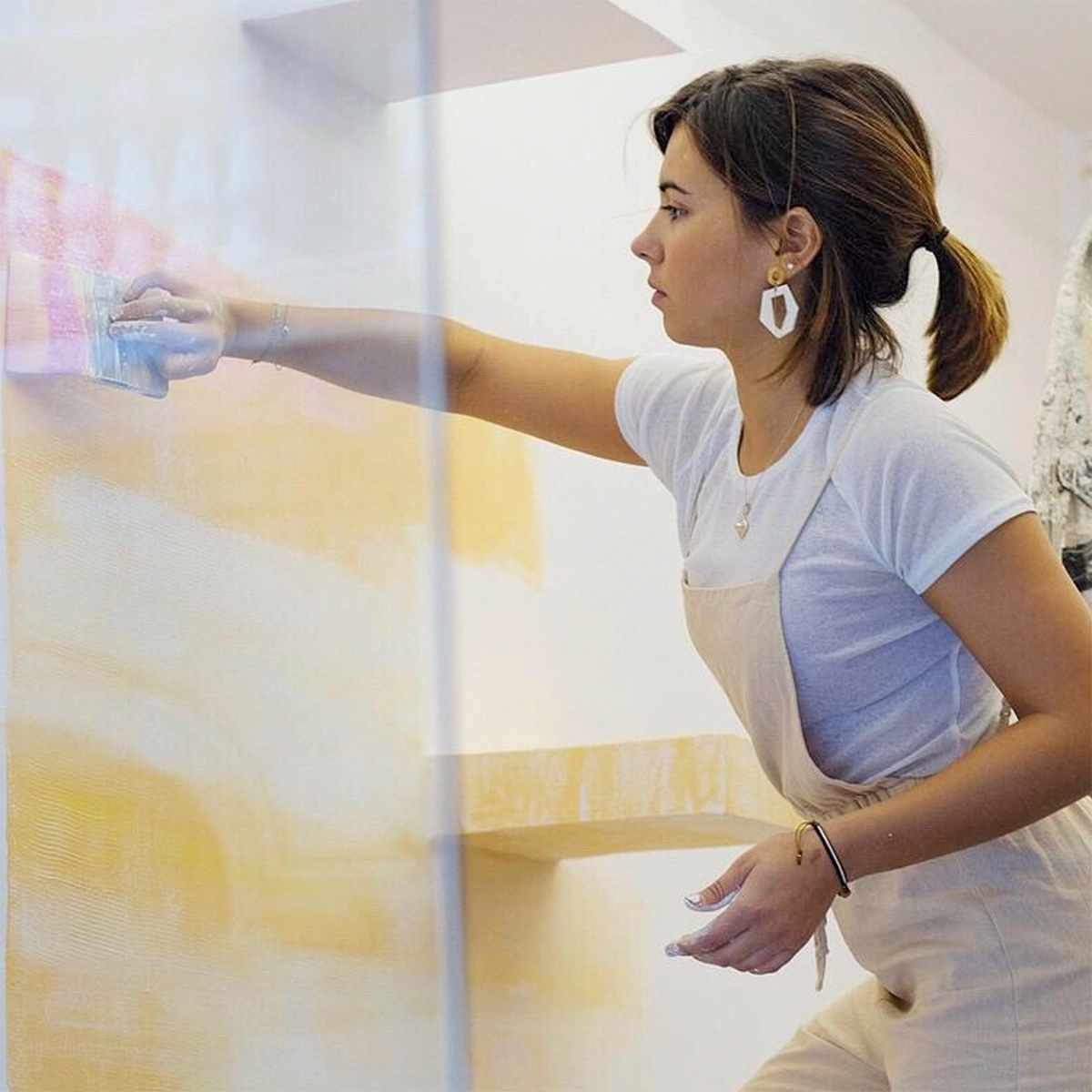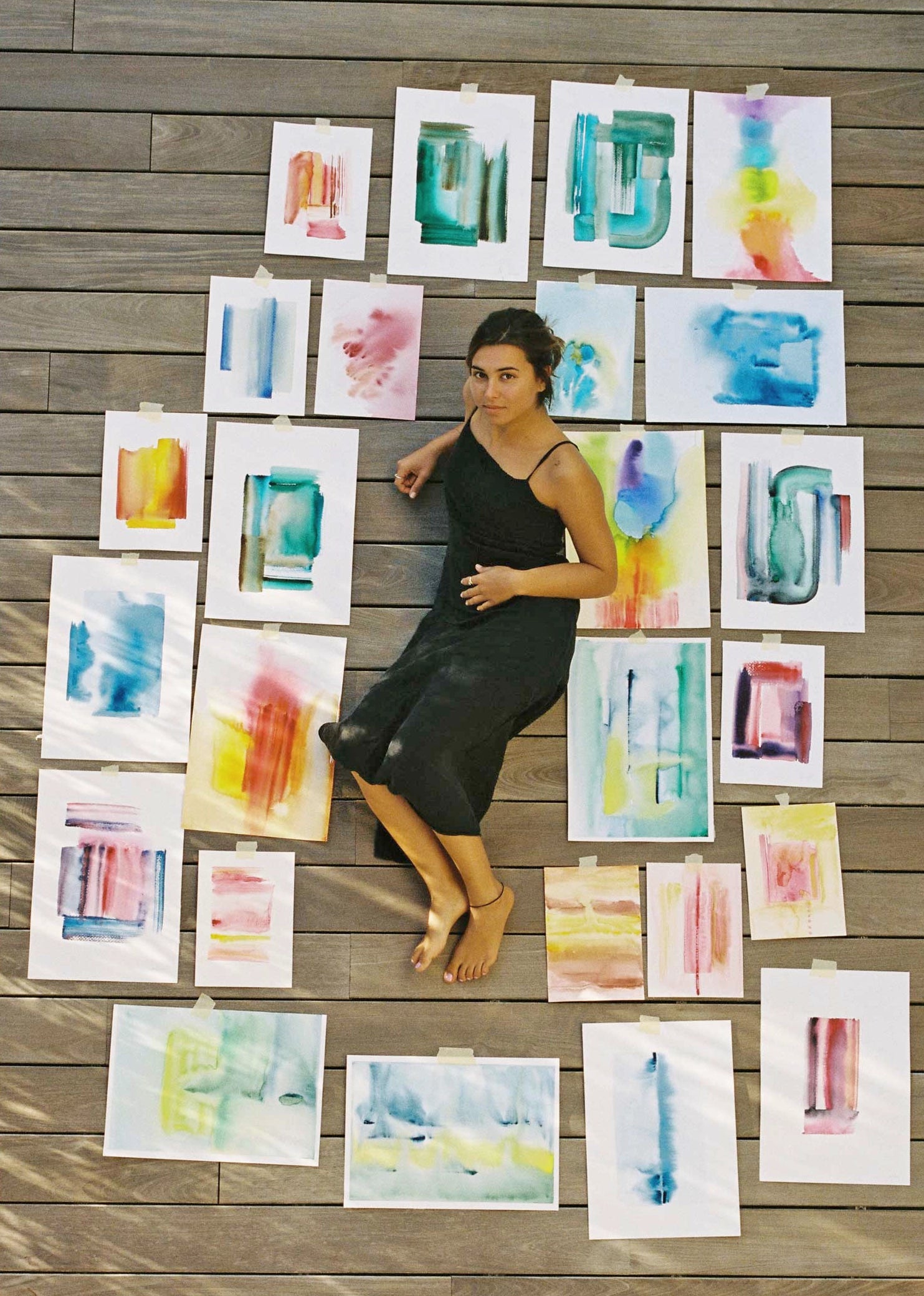 Ari Saso
Art for the soul
Ari Saso was founded by Ariadna Sala Soler, an artist, creative director and yoga teacher based in Barcelona. Ariadna worked as an Art Director in advertising agencies until her desire to create freely and contribute to the beauty of the world led her to start a business.

This young artist finds inspiration traveling in her van and enjoying the simplicity of this lifestyle. A flower dancing to the rhythm of the wind or the last ray of light swallowed by darkness are the flashes of life that inspire her. Each creation begins with a brush in hand, until reaching the final destination: A collection of unique pieces that celebrate the essence of life.

Ari paints intuitively, paying full attention to each stroke to witness that impermanence, from the moment the color is immersed in the water, until it slides across the paper to come to life. His pieces are built from freedom and trust. Each stroke is a dance between giving and receiving, between change and stability, between lights and shadows.
This artist
fascinates us by
The way to connect art with life experiences. A primary feeling transferred to paper in a subtle and conscious way. Each of his works seems to contain a positive message fueled from a way of thinking, from a way of life.
References
His main references are Mark Rothko, Matisse and Kandinsky. Artist Heather Day is one of her favorites because of how she plays with textures and uses abstract art as language. He is also very inspired by the experiential work of Olafur Eliasson because of the reaction it creates in the public.
Technique
His creative process begins with learning, travel, new places, emotions, people, until it transforms into a symbiosis of colors, organic shapes and textures. When he paints, he lets himself be guided by intuition and focuses on being present in order to channel his own energy into unique pieces. The technique he mainly uses is watercolor on paper, as it allows him to let everything flow at its own pace, without rigidity.
A curiosity
Did you know that he currently lives in Siargao, Philippines? He decided he wanted to live where there were waves. Surfing is his medicine and inspiration. Every time she goes surfing she feels that a space opens up inside her to create.
Discover his most outstanding work
Artwork
Filters
On sale
On sale
On sale
On sale
On sale
On sale
On sale
On sale
On sale
On sale
On sale
On sale
On sale
On sale
On sale
On sale
On sale