Un espacio alternativo, como tú.
Amante del arte en general (música, pintura, cine...) esta colección te va a encantar. Se trata de una colección muy cosmopolita, perfecta para cualquier rincón de la casa que necesite ese toque de estilo, la cual combina arte abstracto y un diseño enfocado a amantes de la música.

Haz scroll hacia abajo para ver los cuadros que hemos incluido en esta colección y si te gustan puedes añadirlos desde esta misma página a tu cesta, configurando el tamaño y seleccionando el tipo de enmarcación que quieras.

La Colección Nom. 029 que te proponemos aquí, tiene la siguiente configuración:

- Formato: Cuadro
- Marco: Roble
Buy now
Set up your prints
Select the prints you want from this collection, setting the size, format and framing that you like the most, and add them directly to your basket.

Scroll down
↓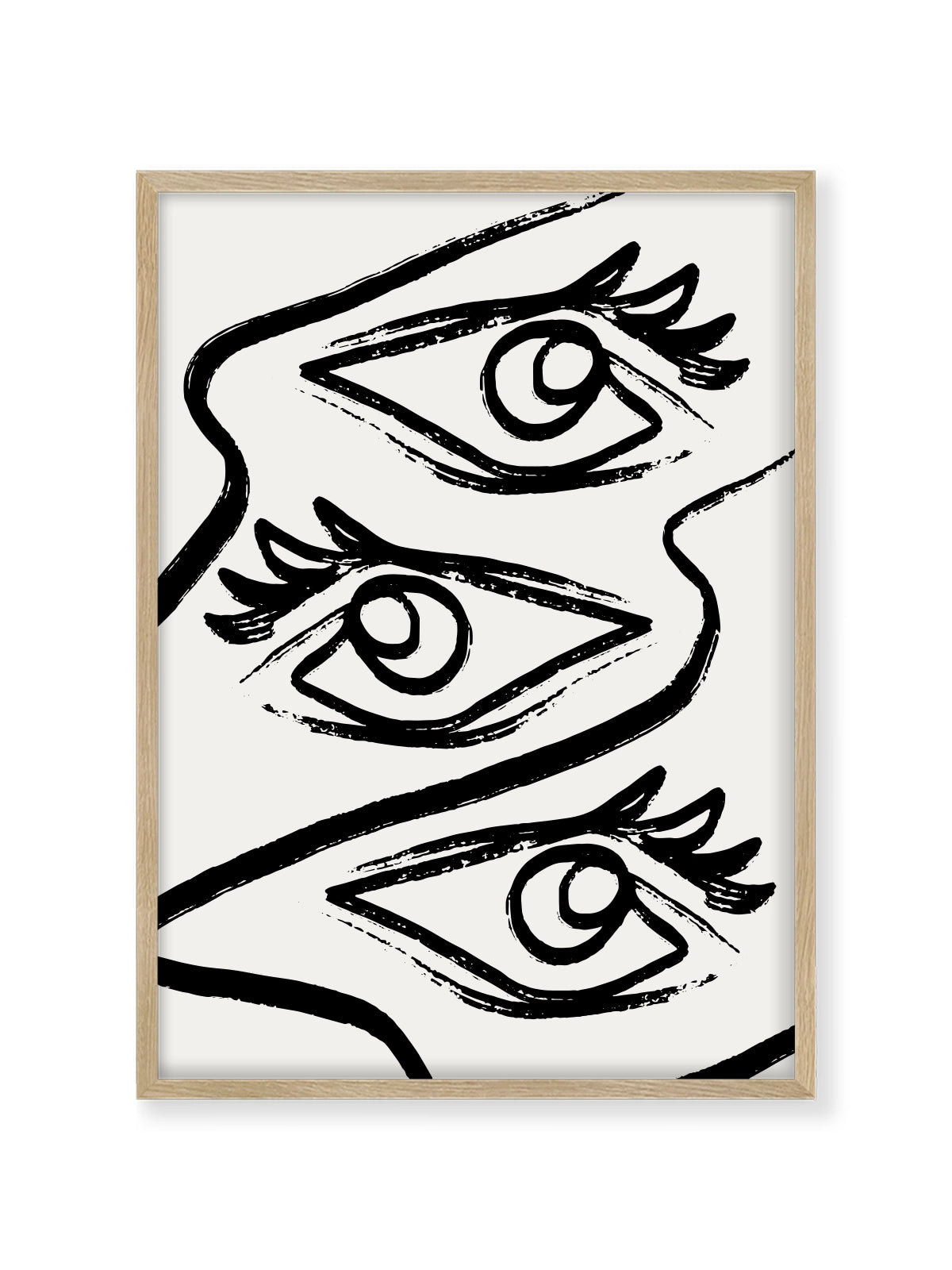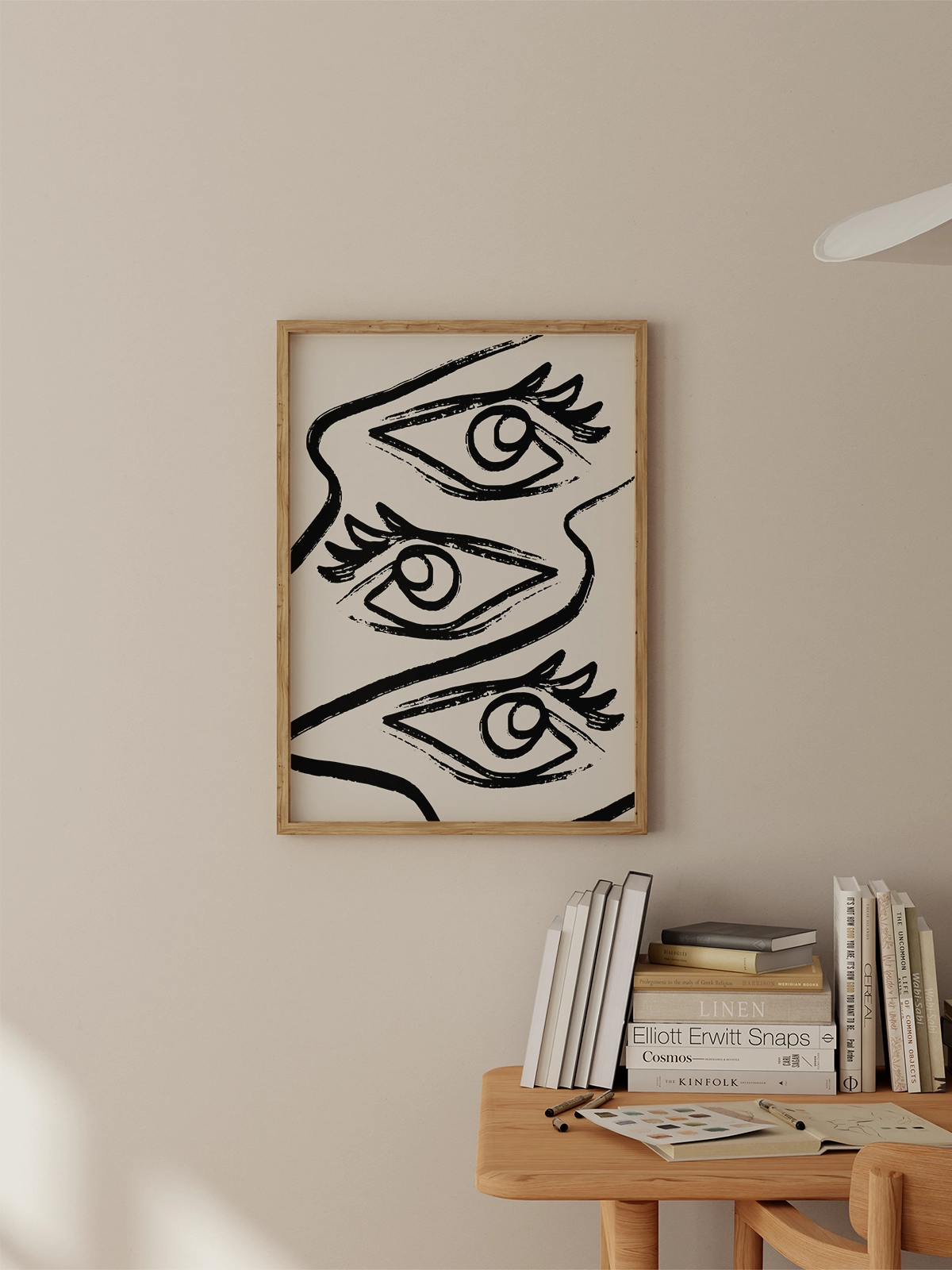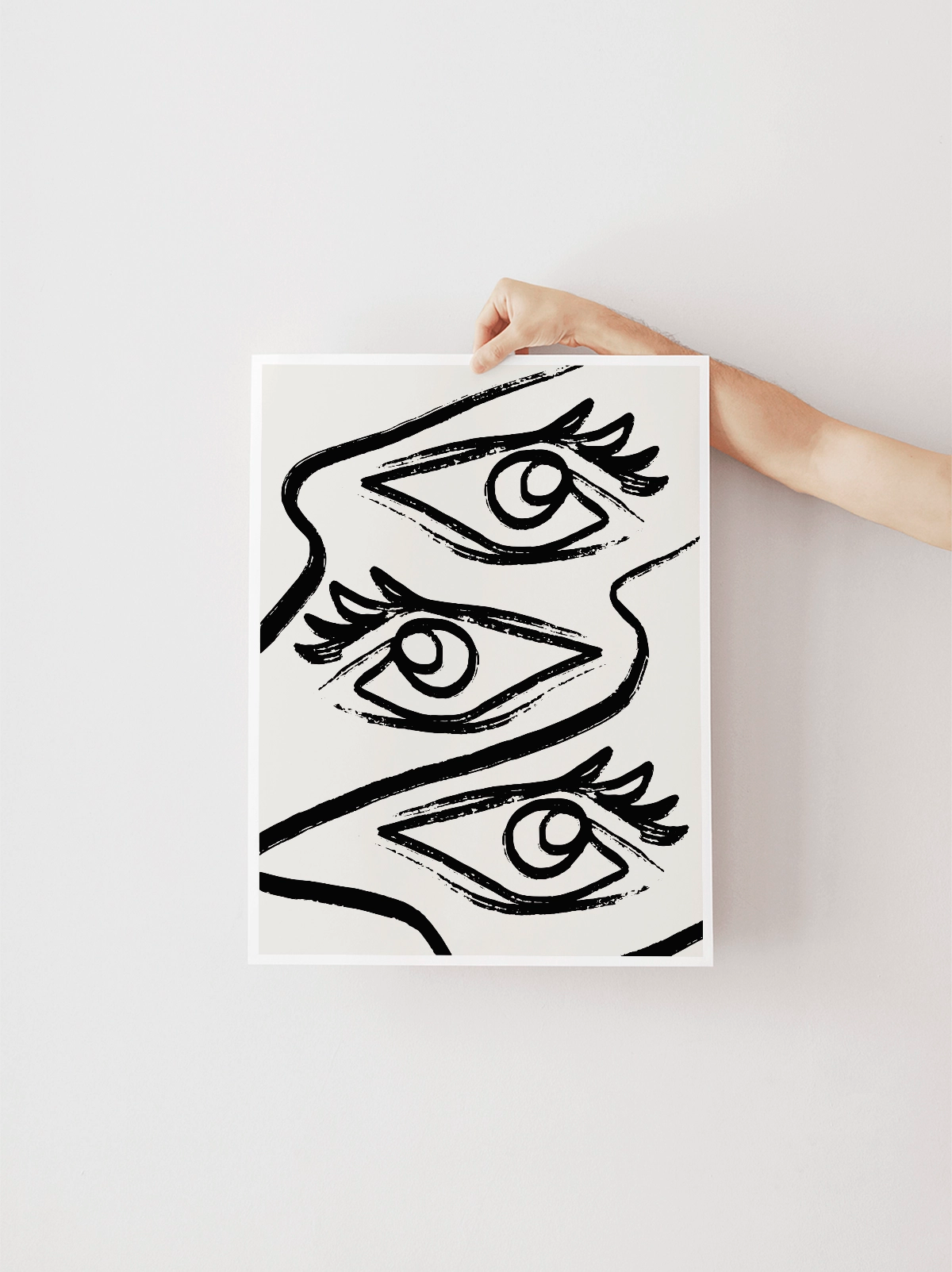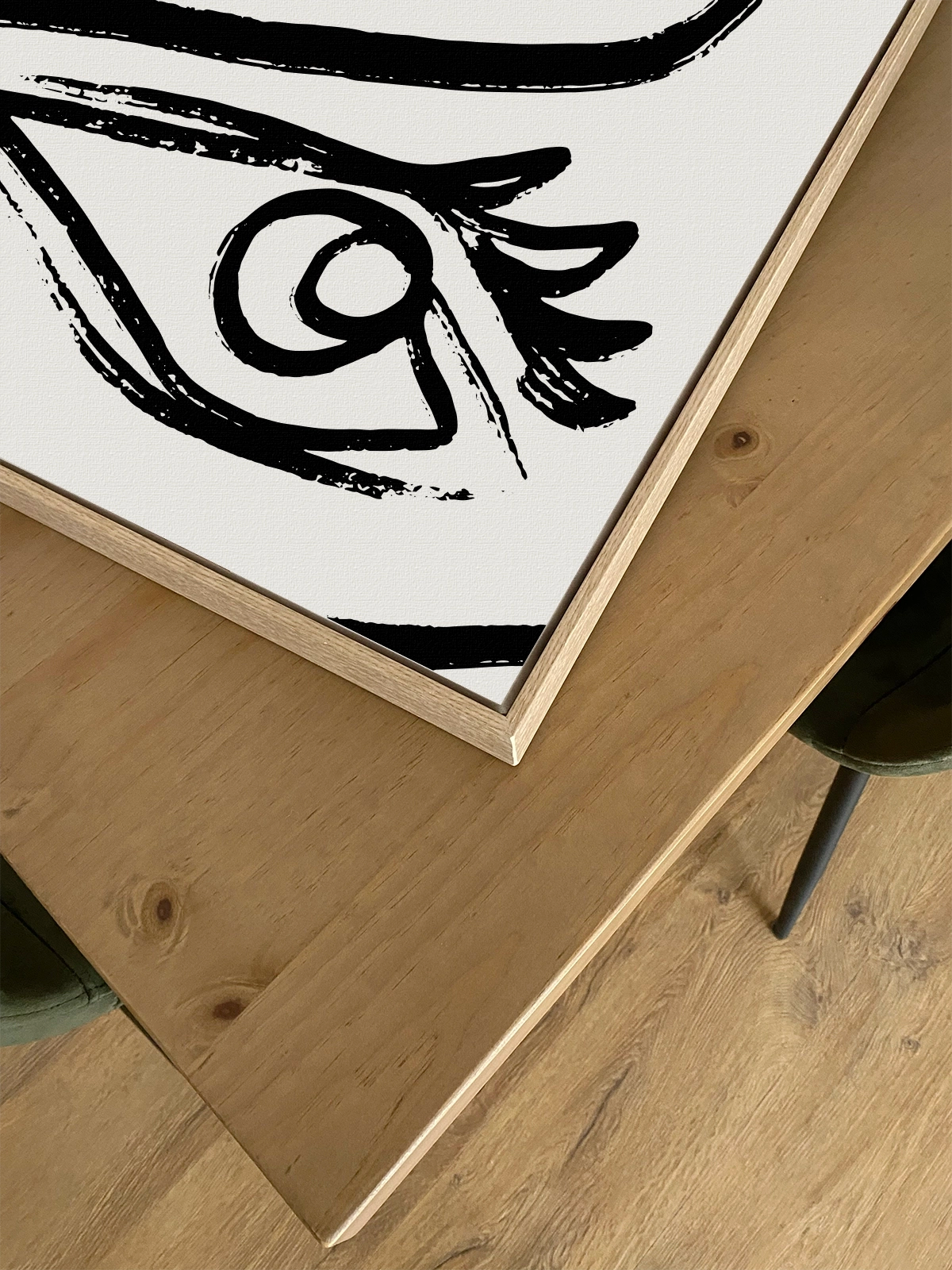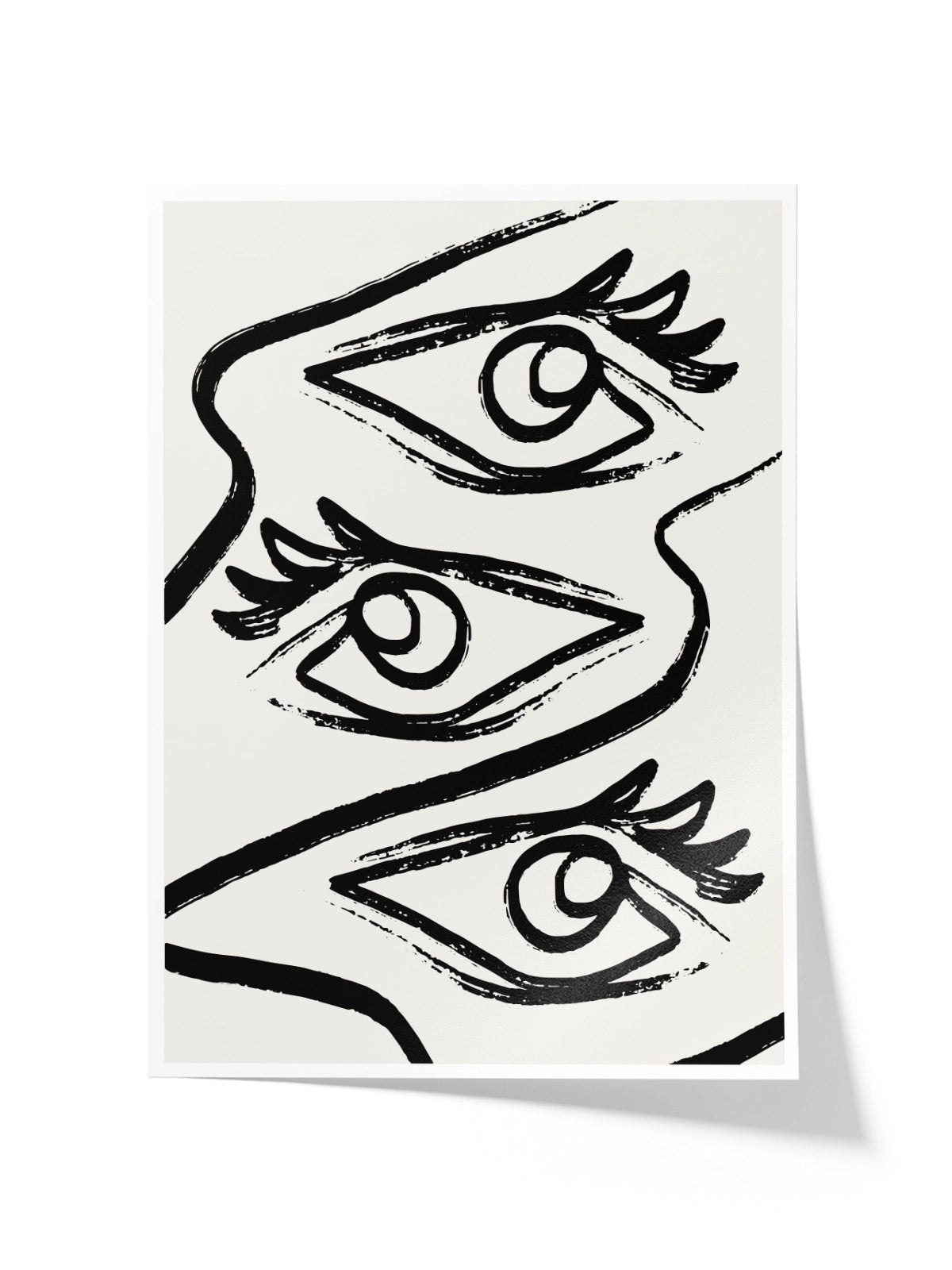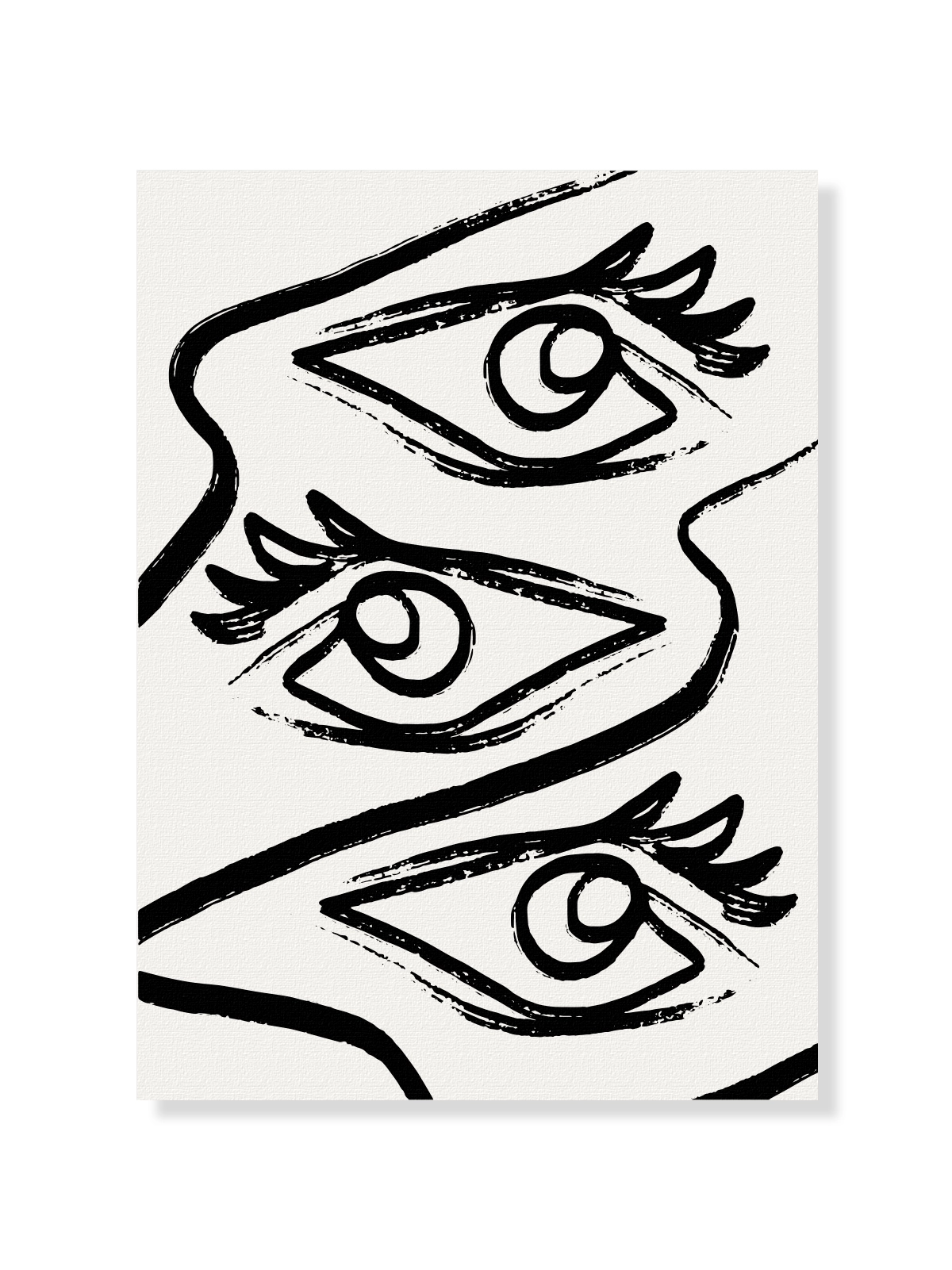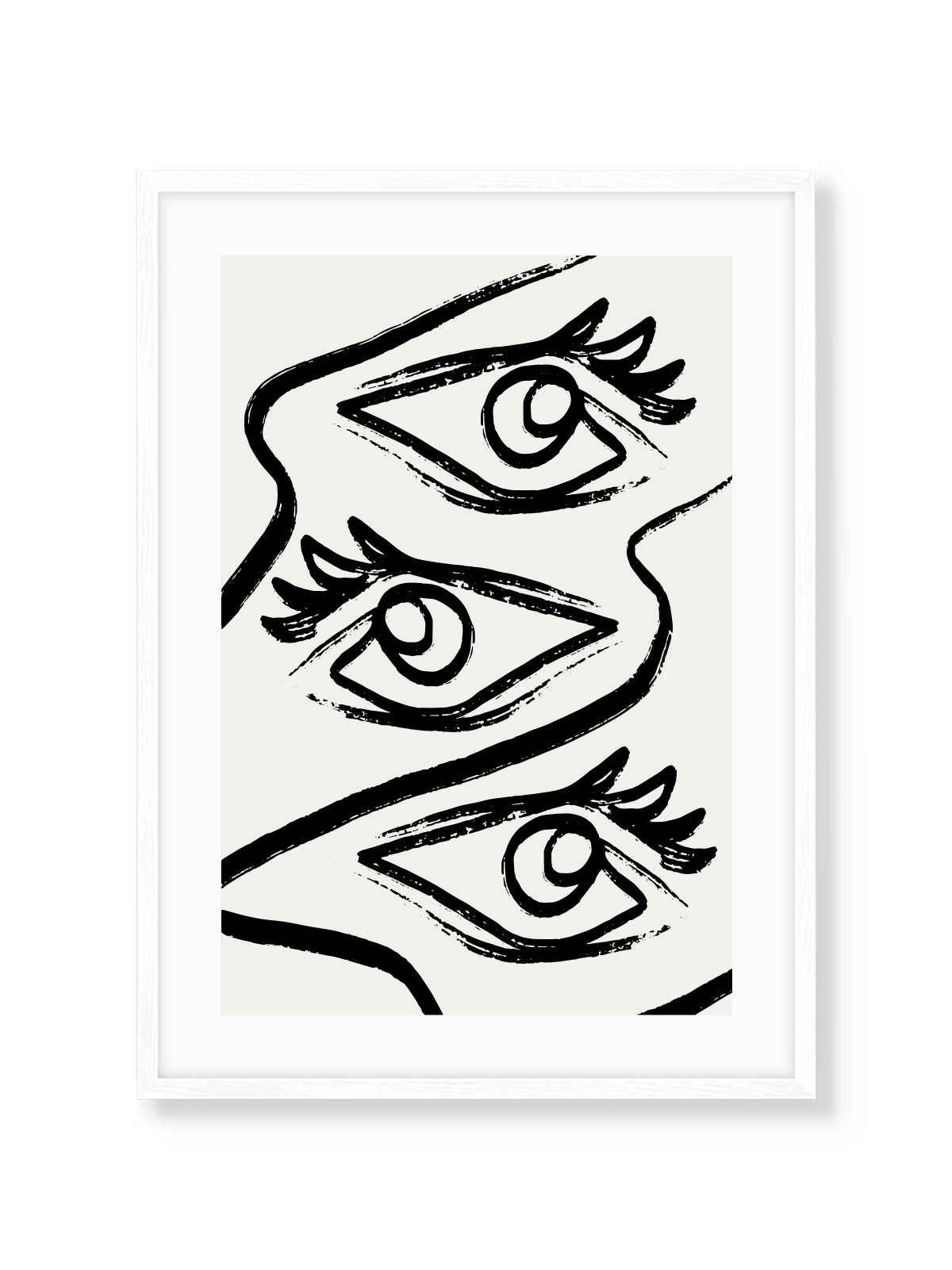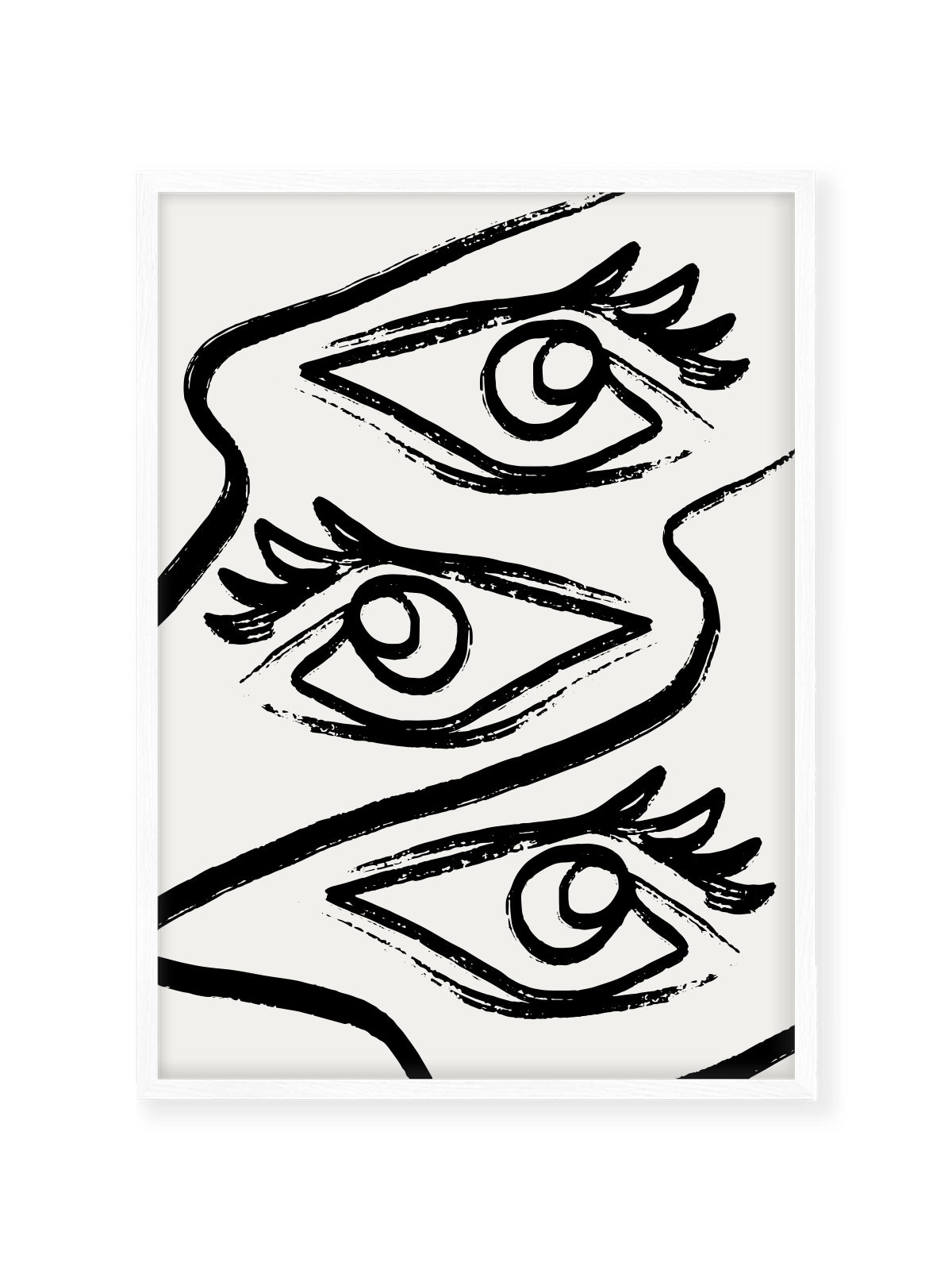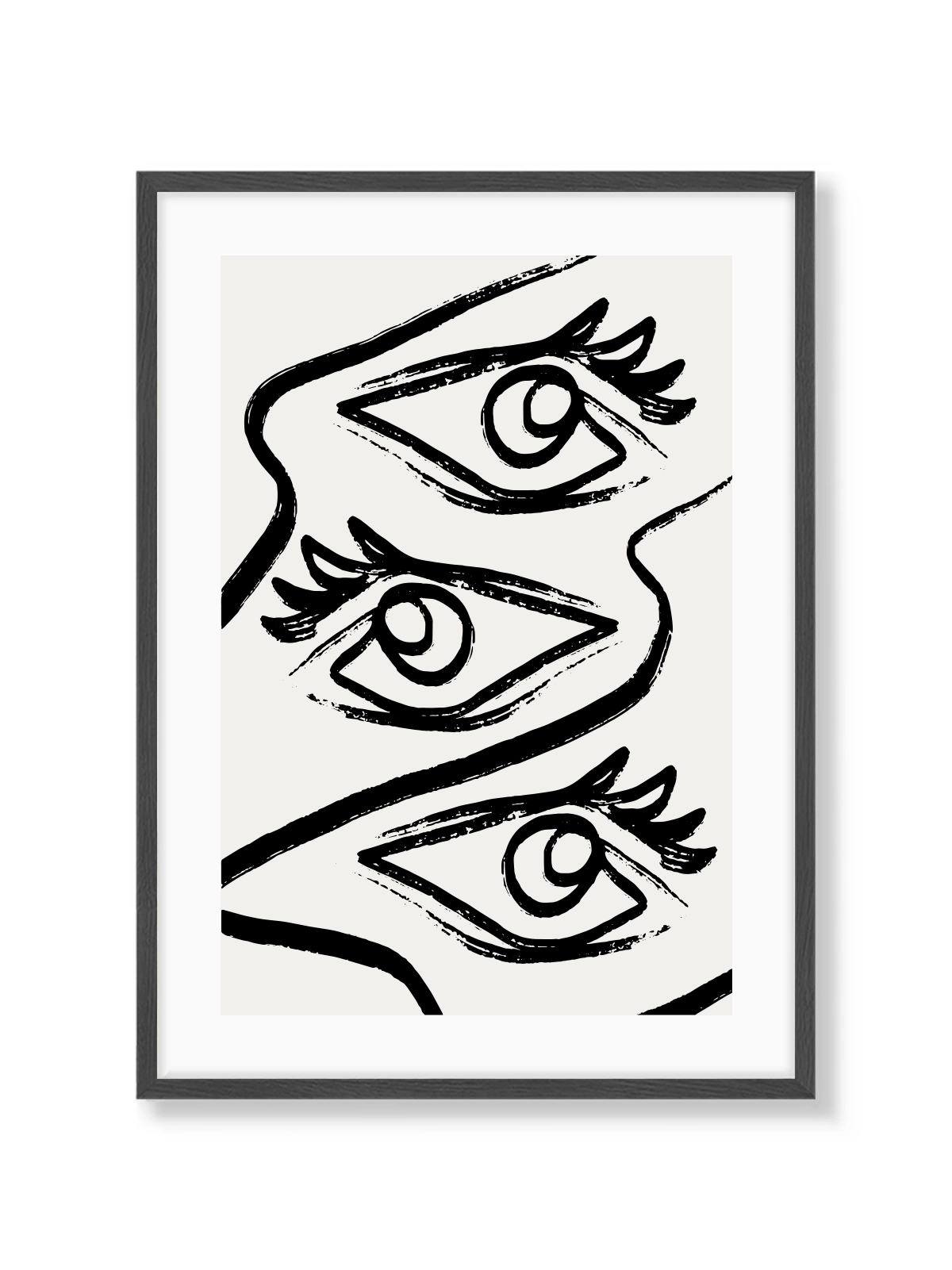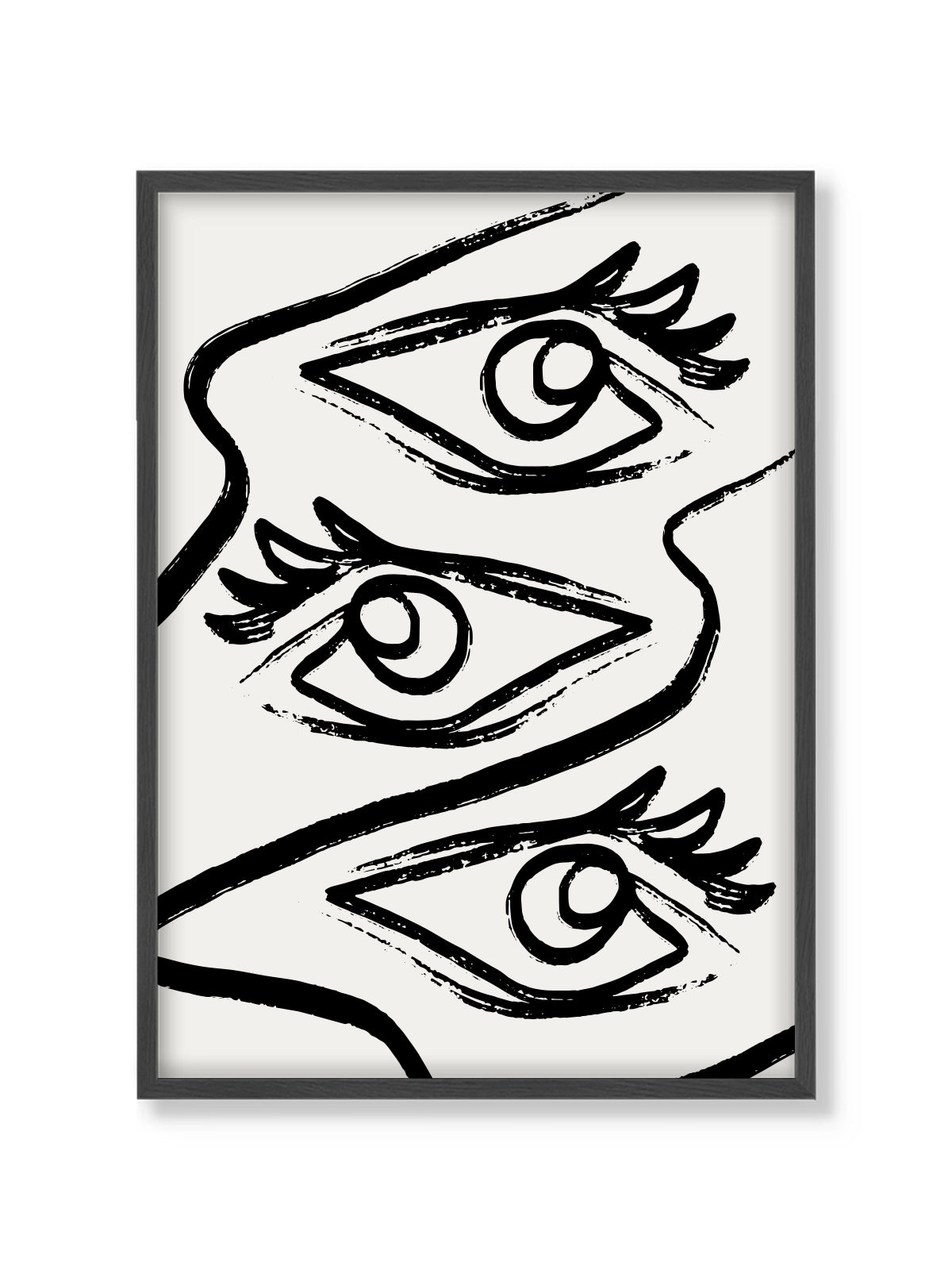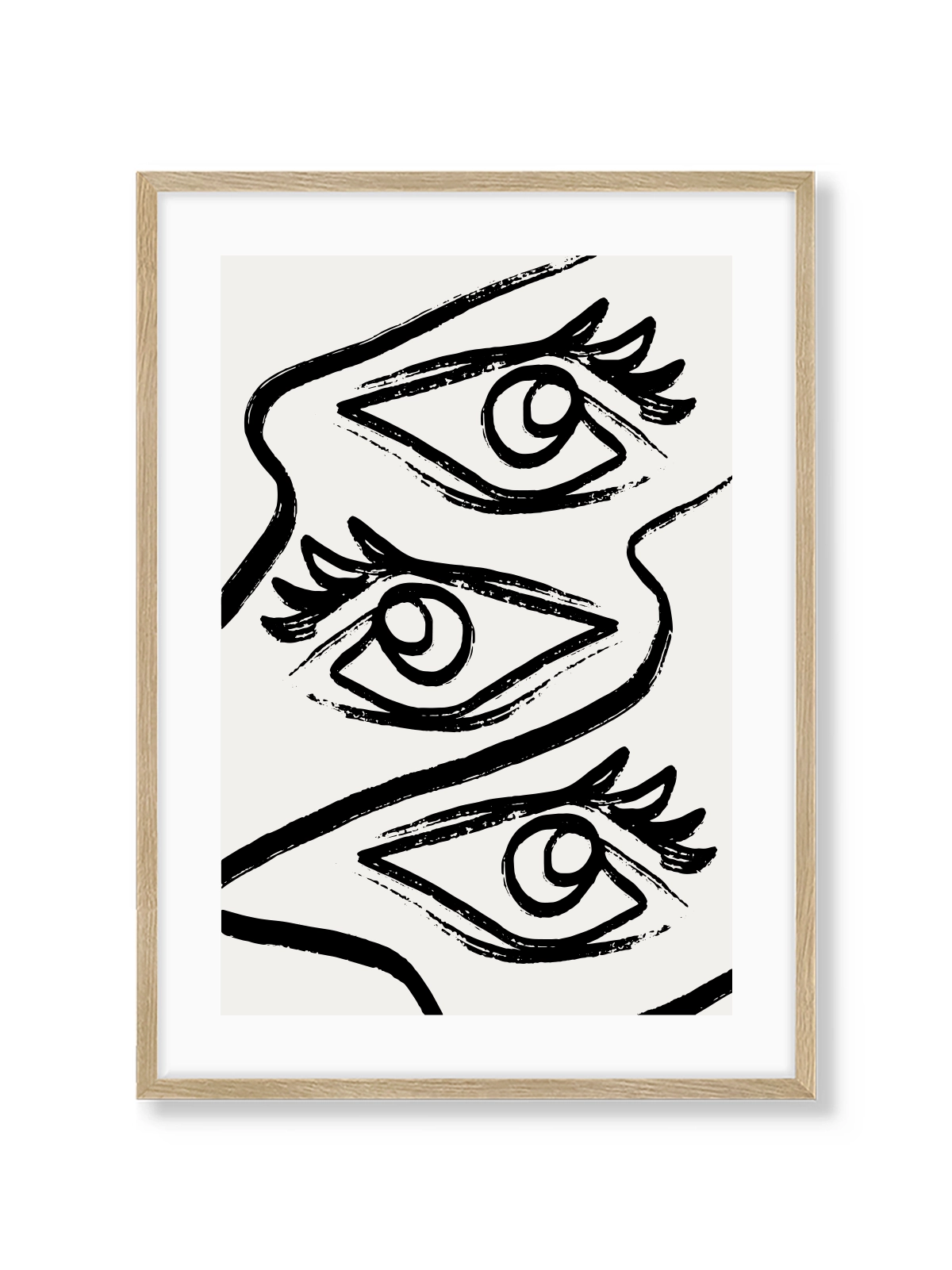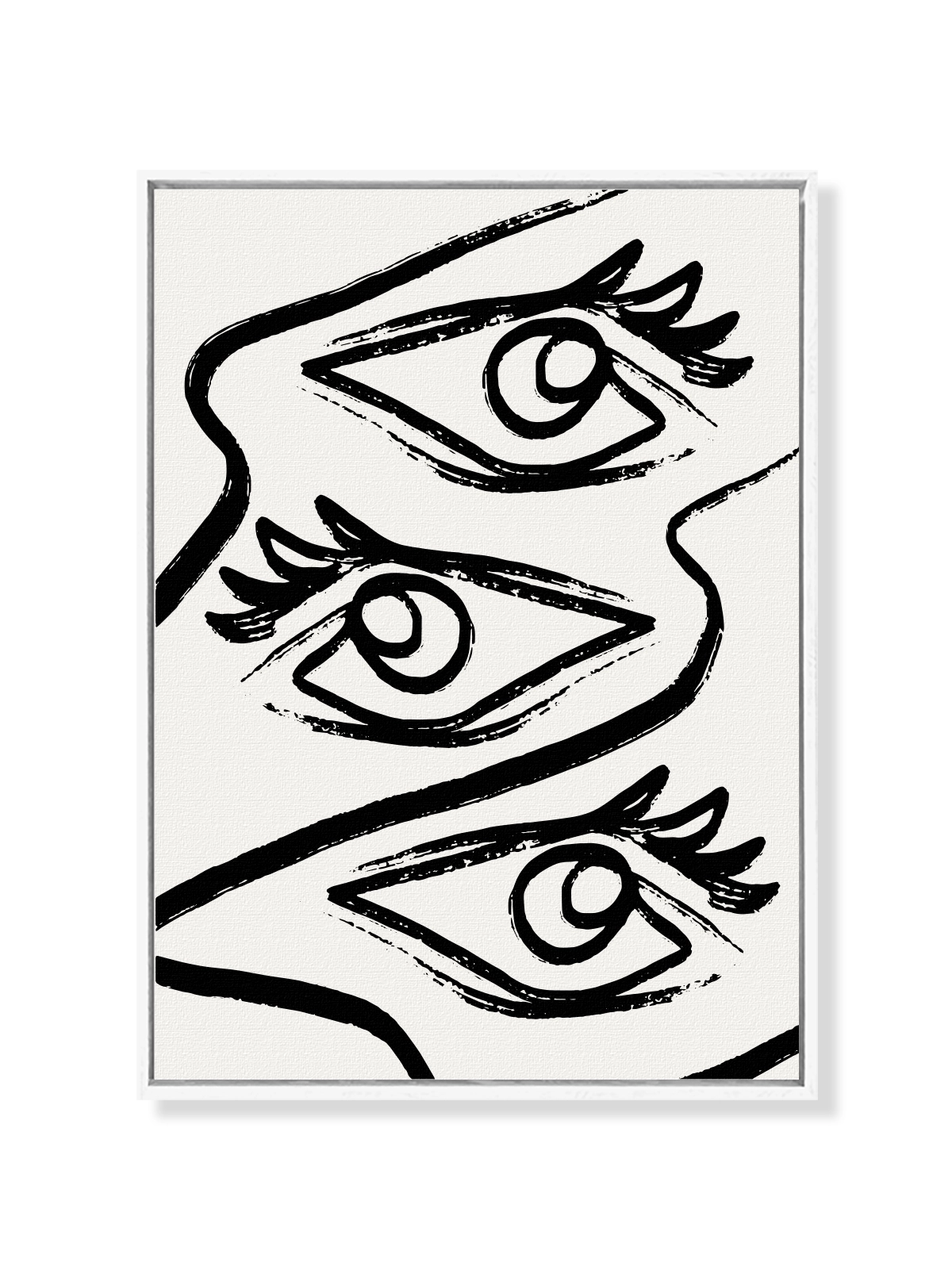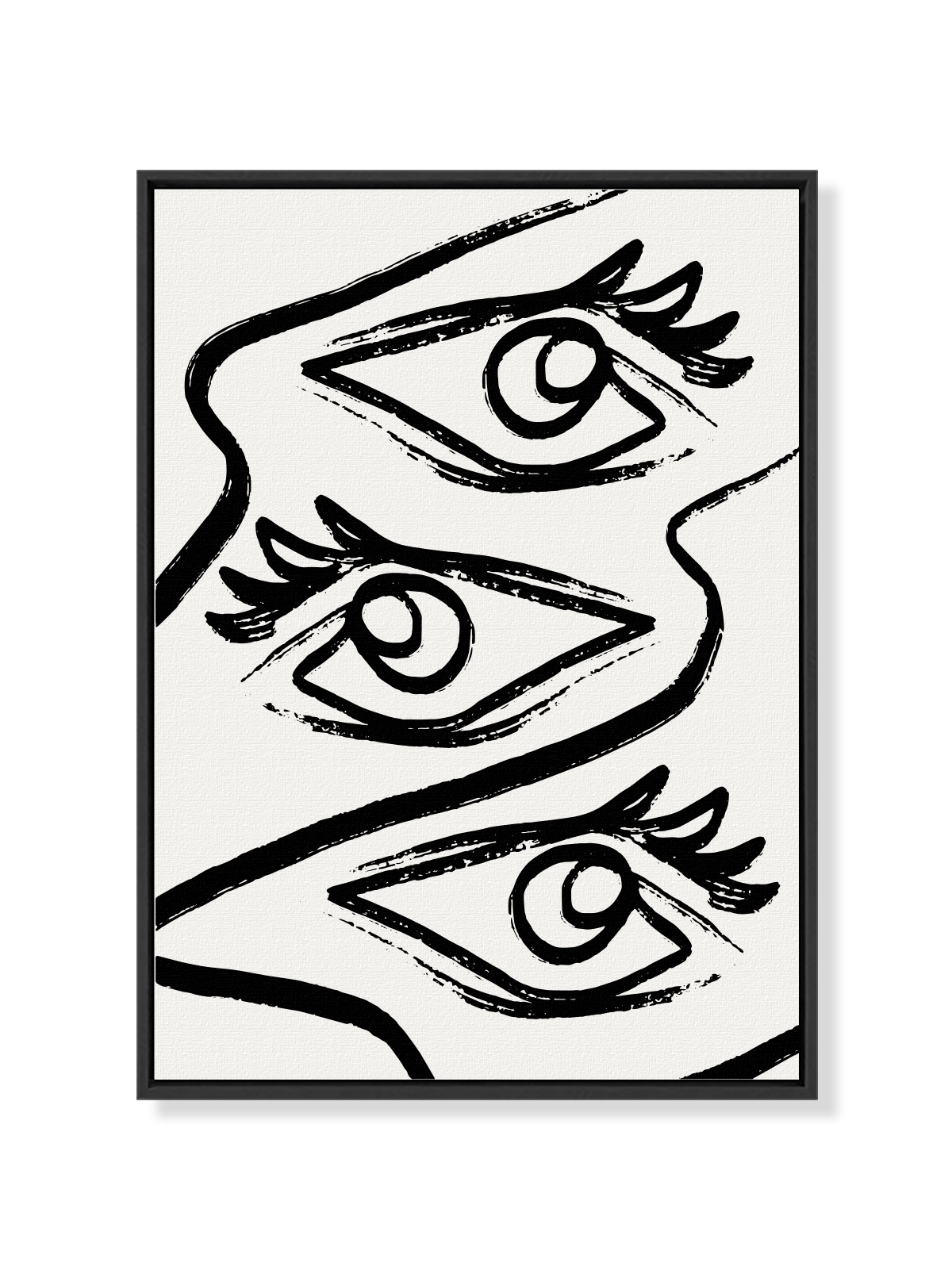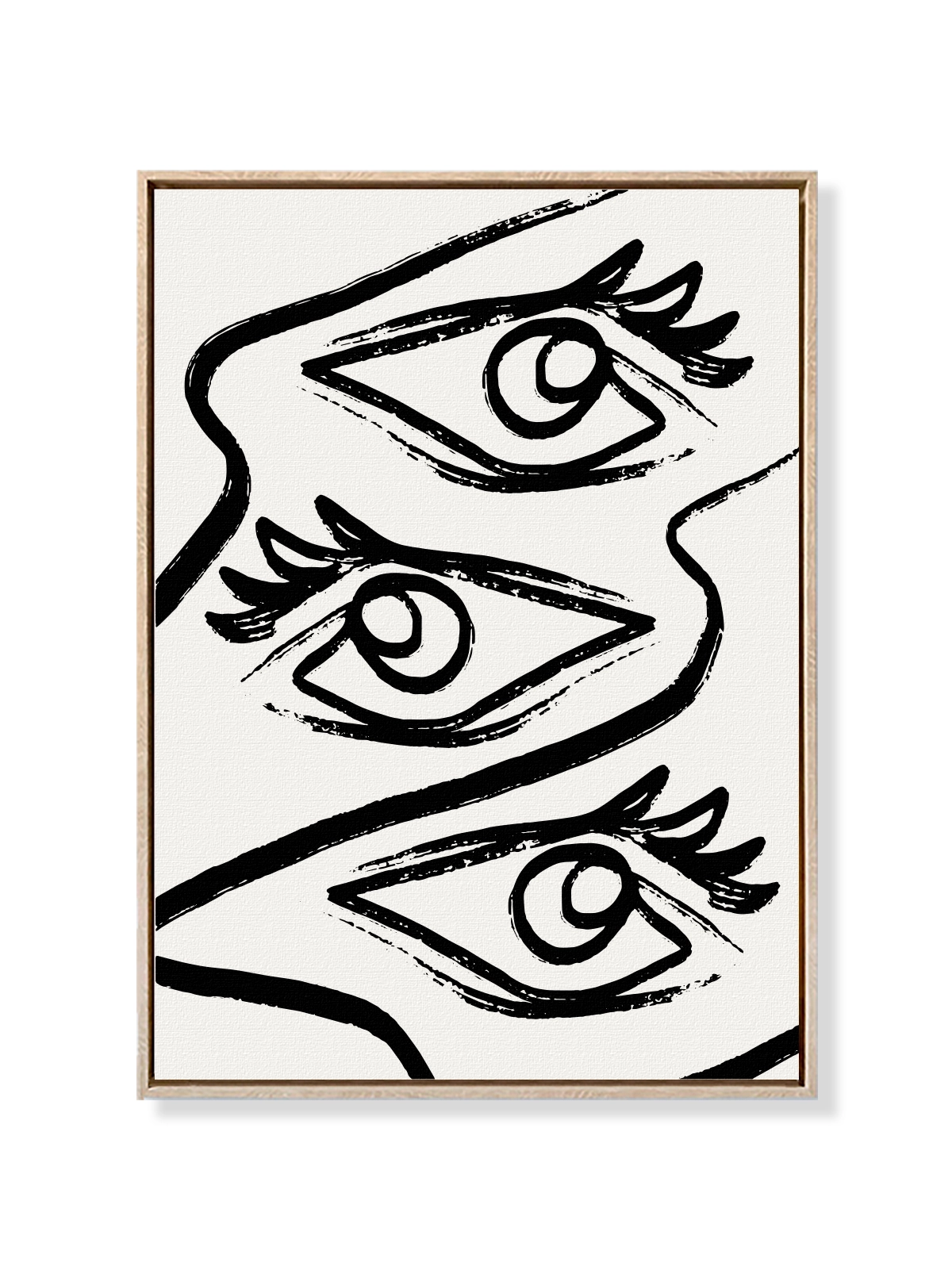 ---
Painting of three eyes with abstract black paint stains on beige background. Perfect for creating an elegant, timeless and minimalist living space.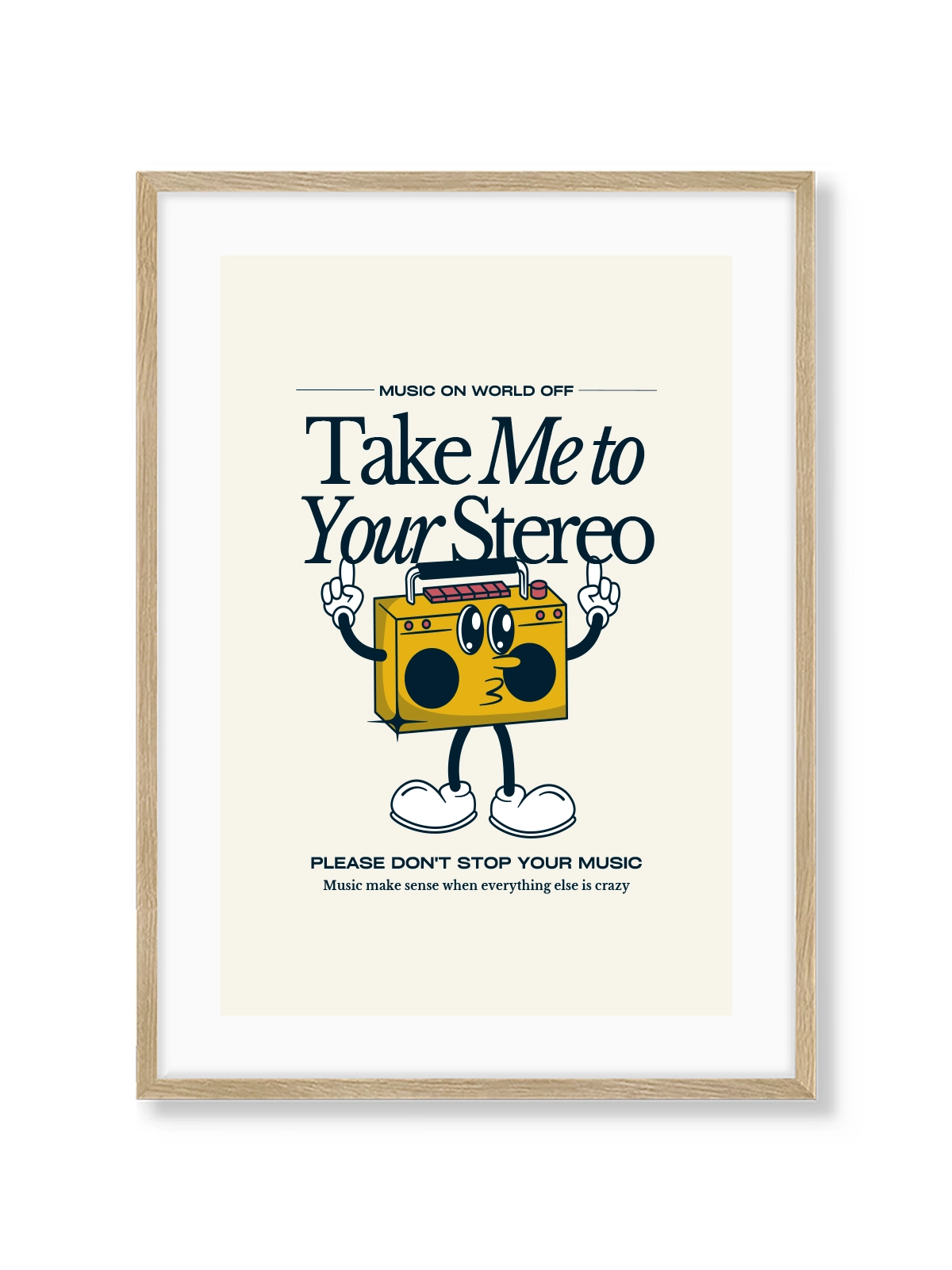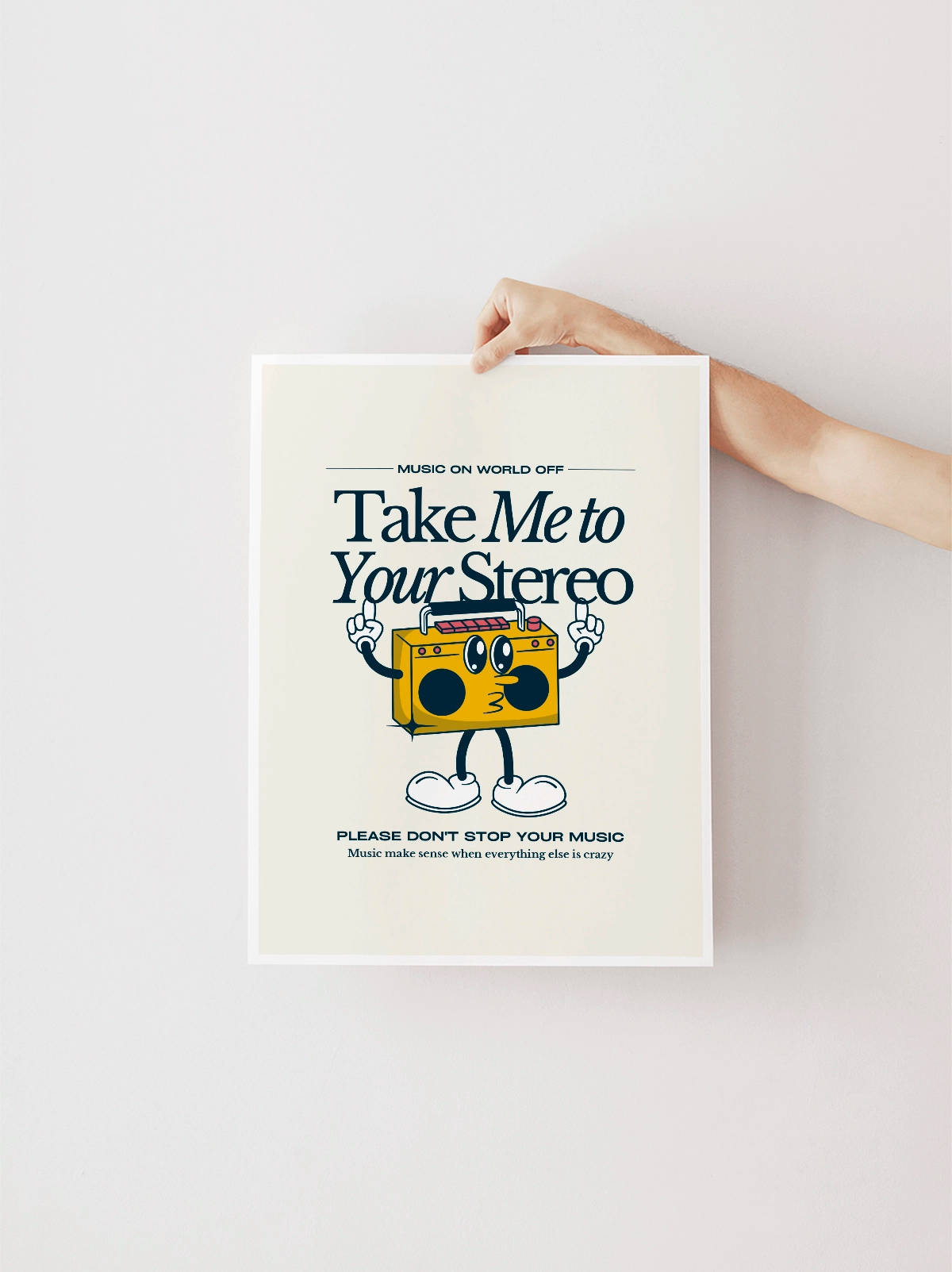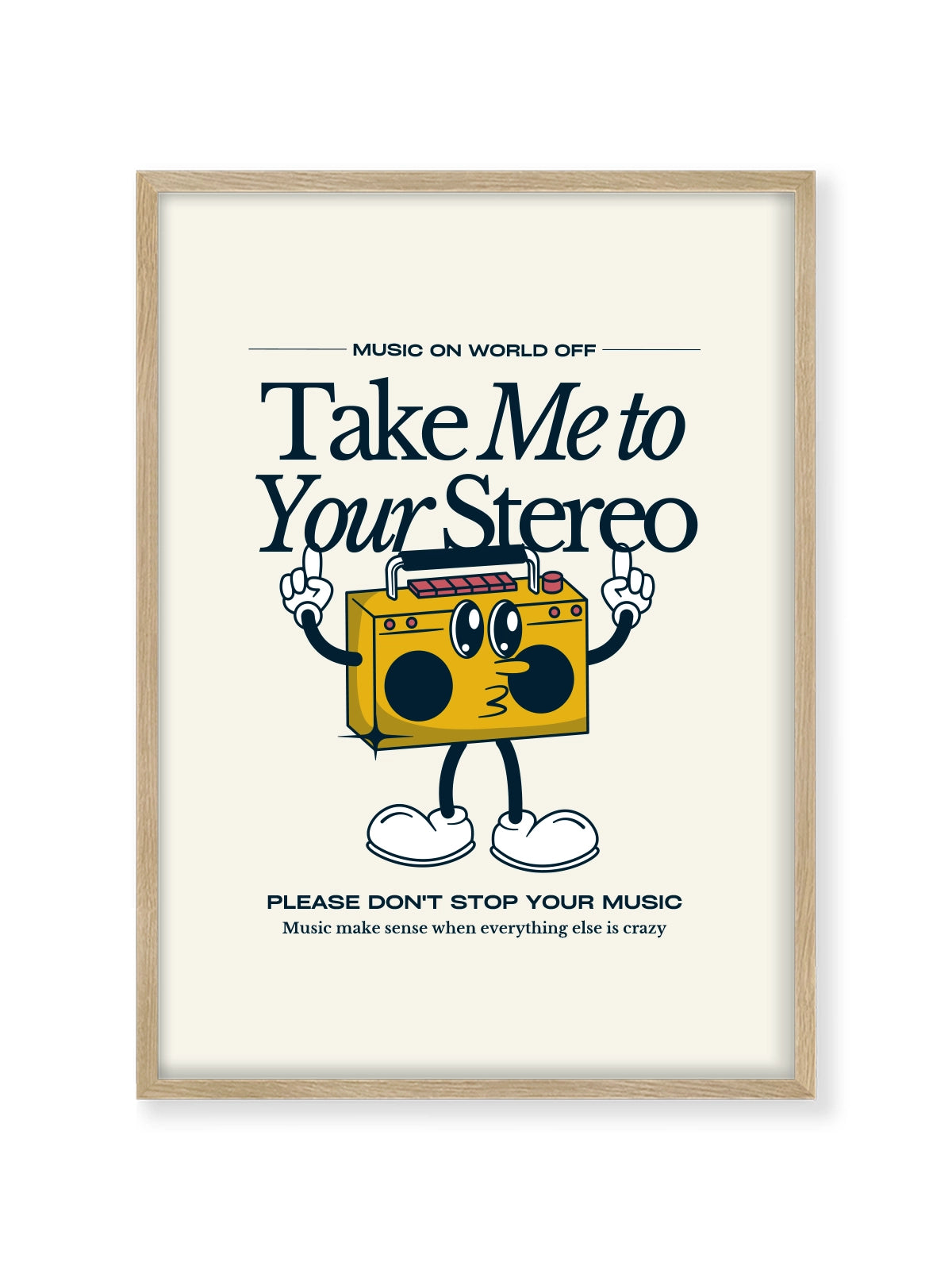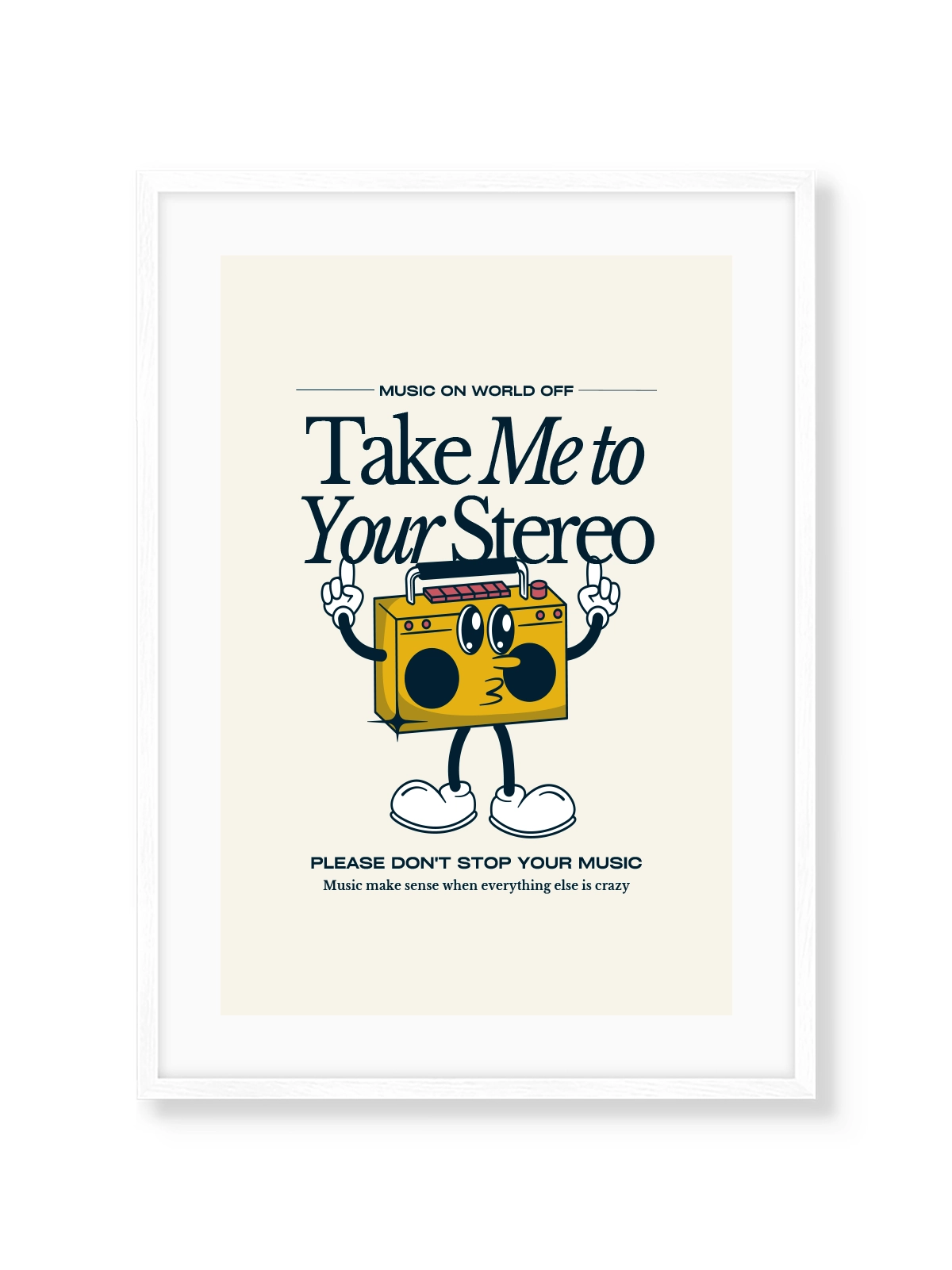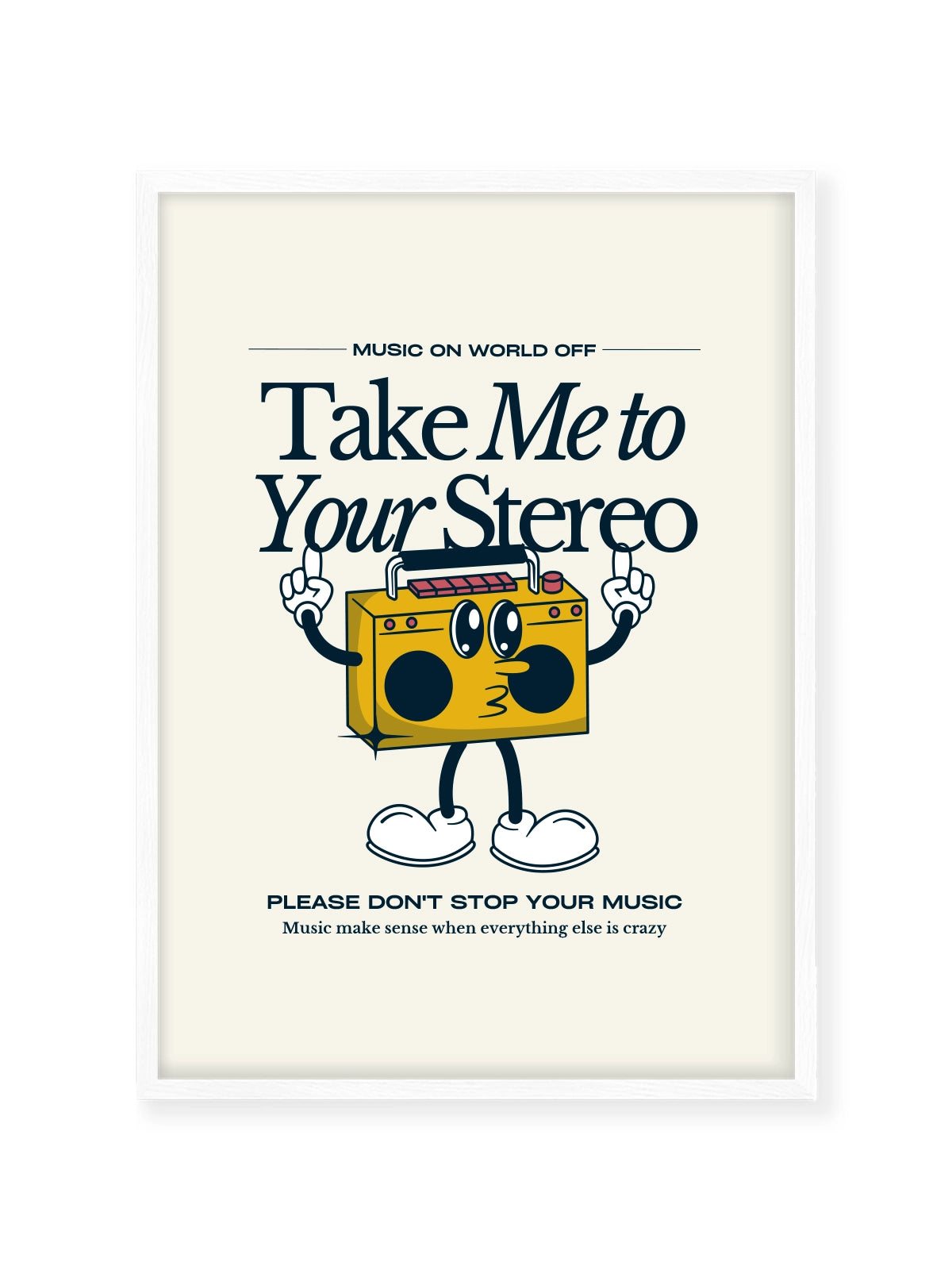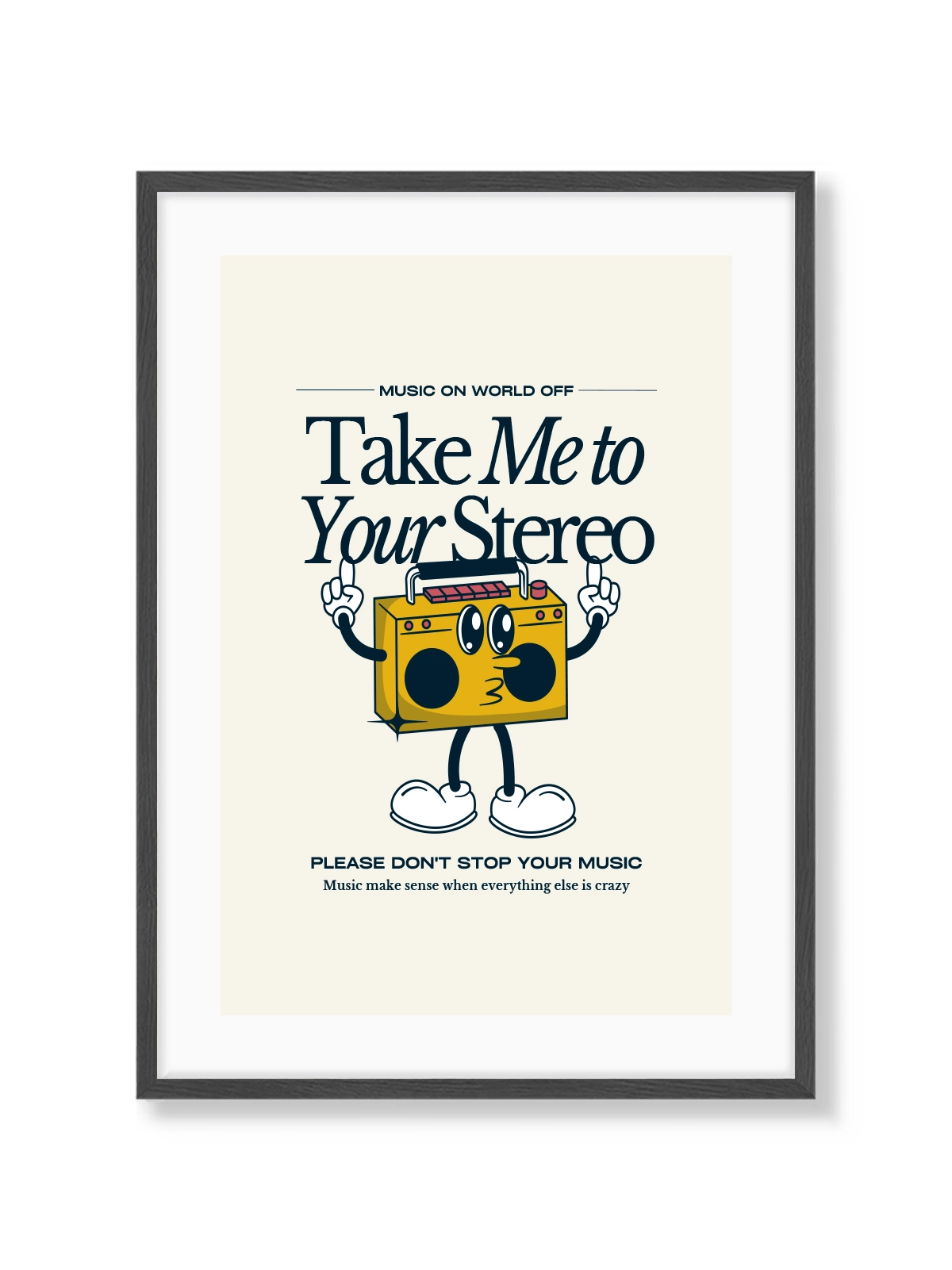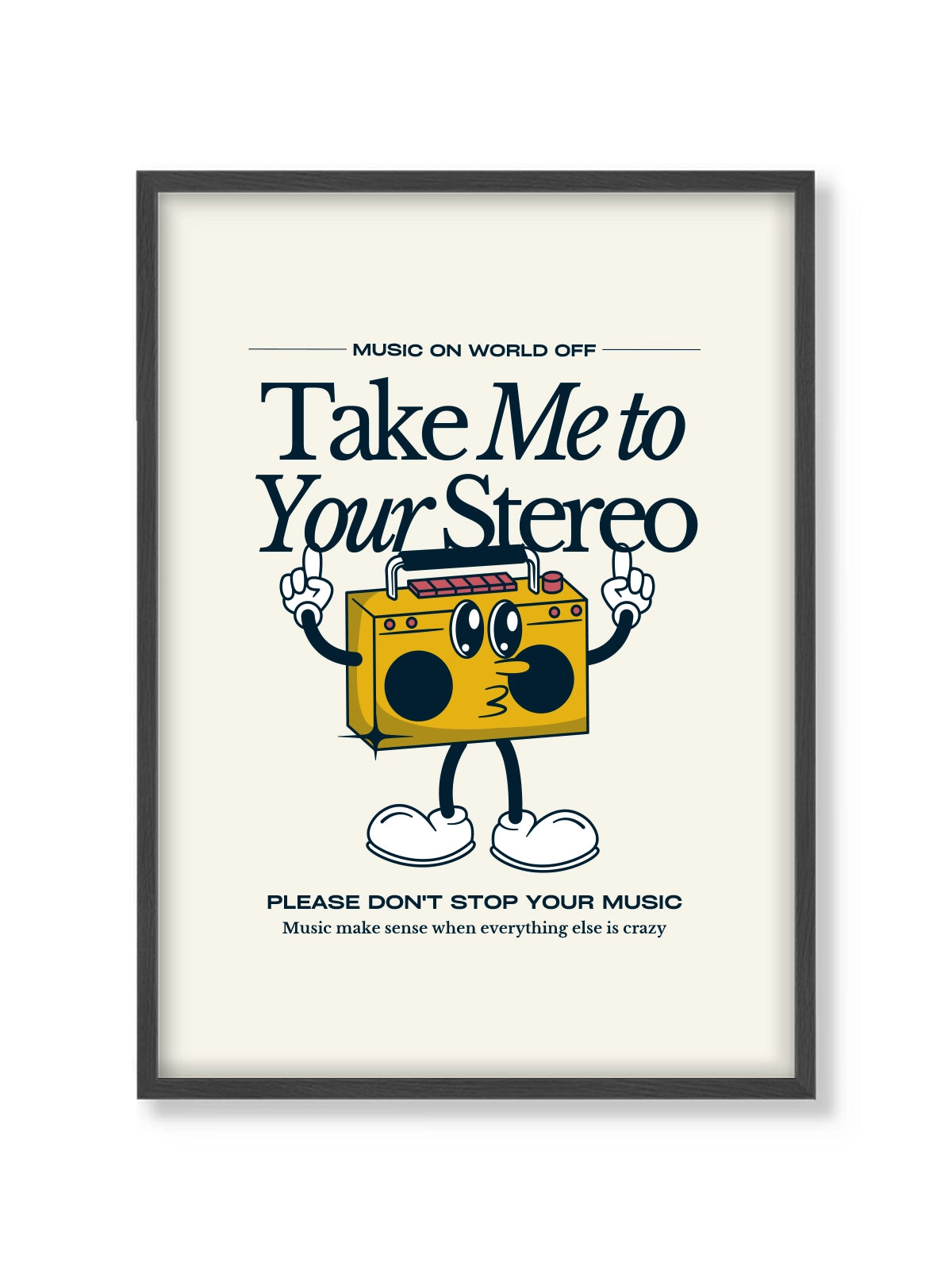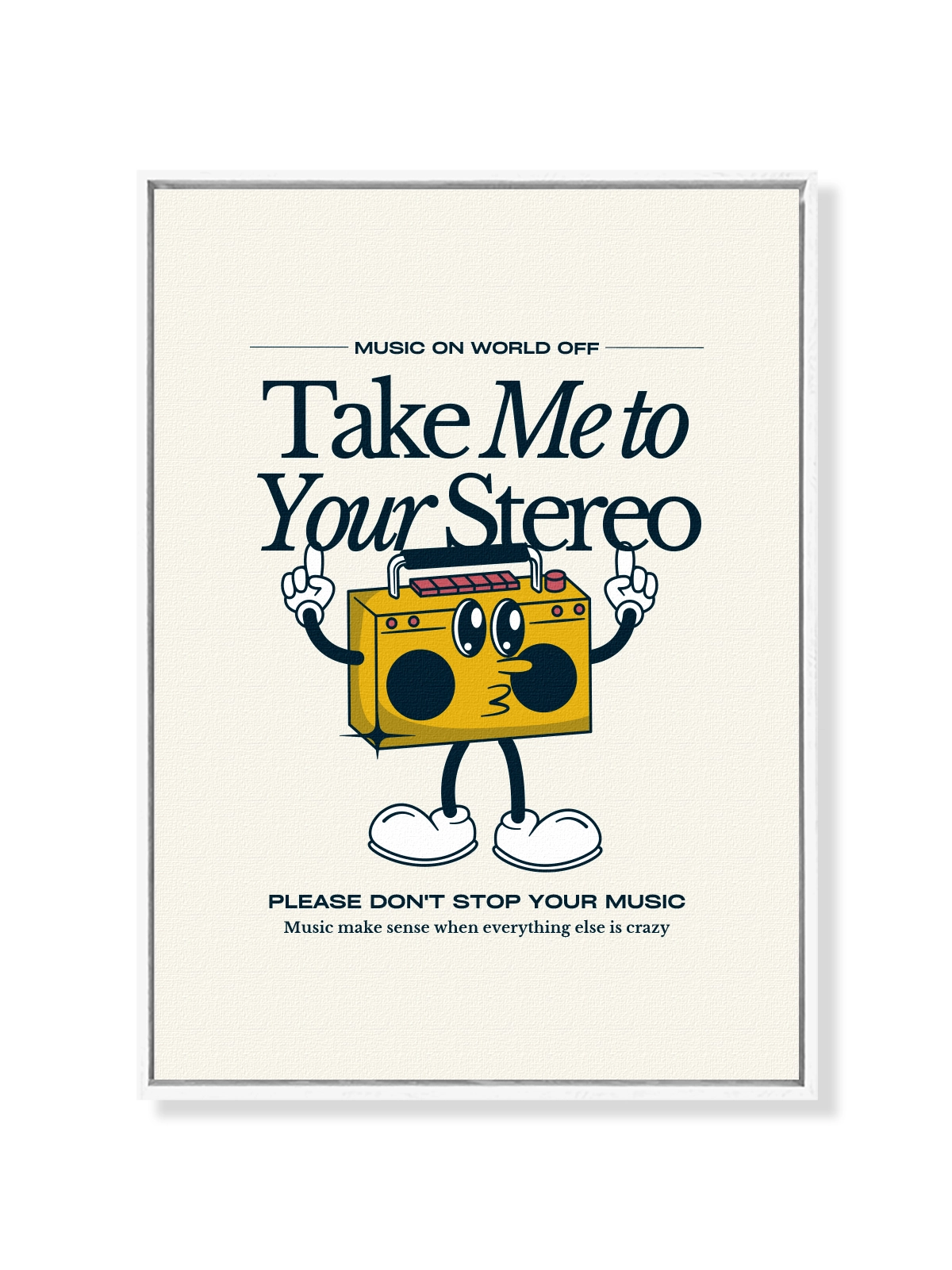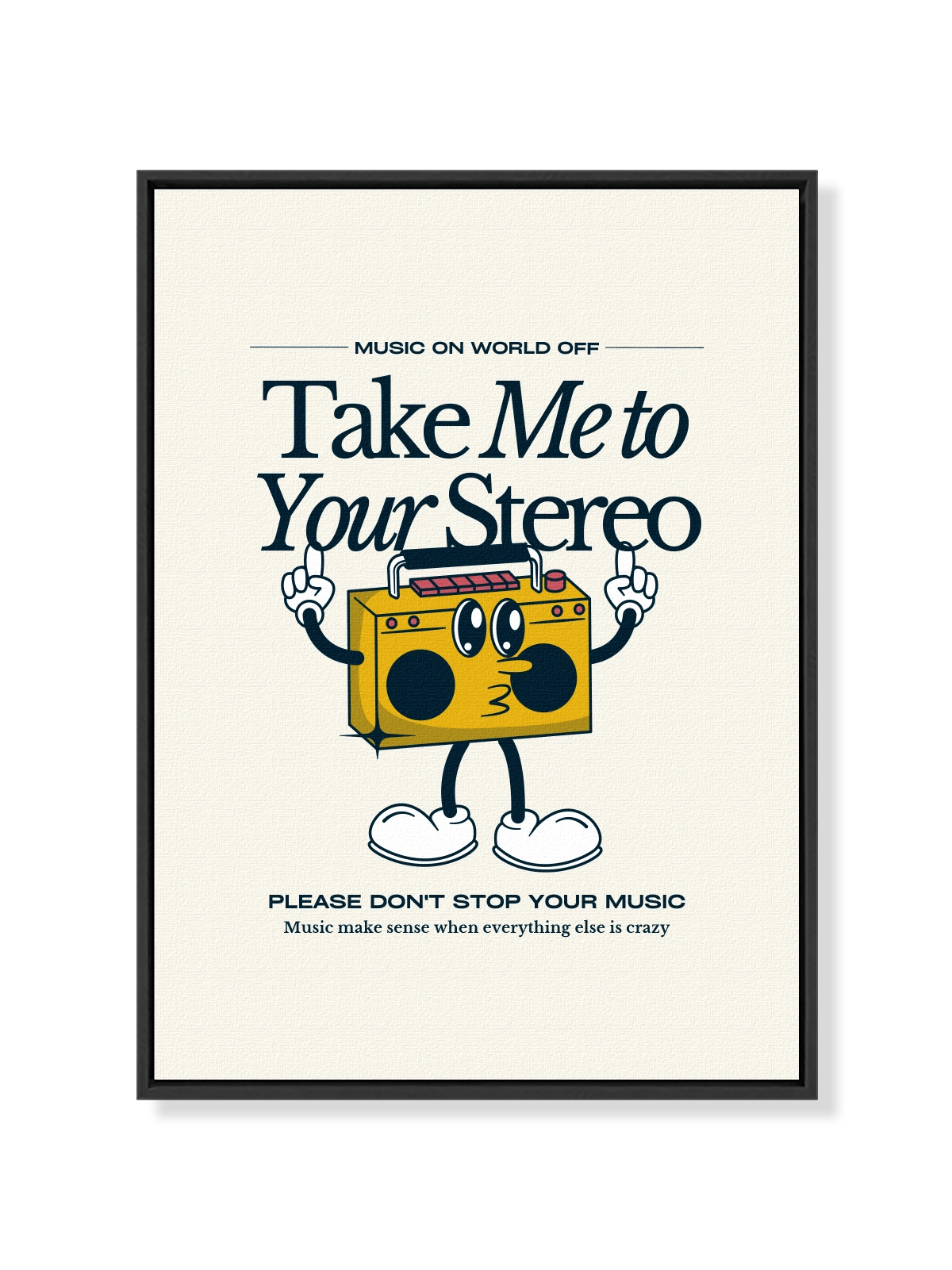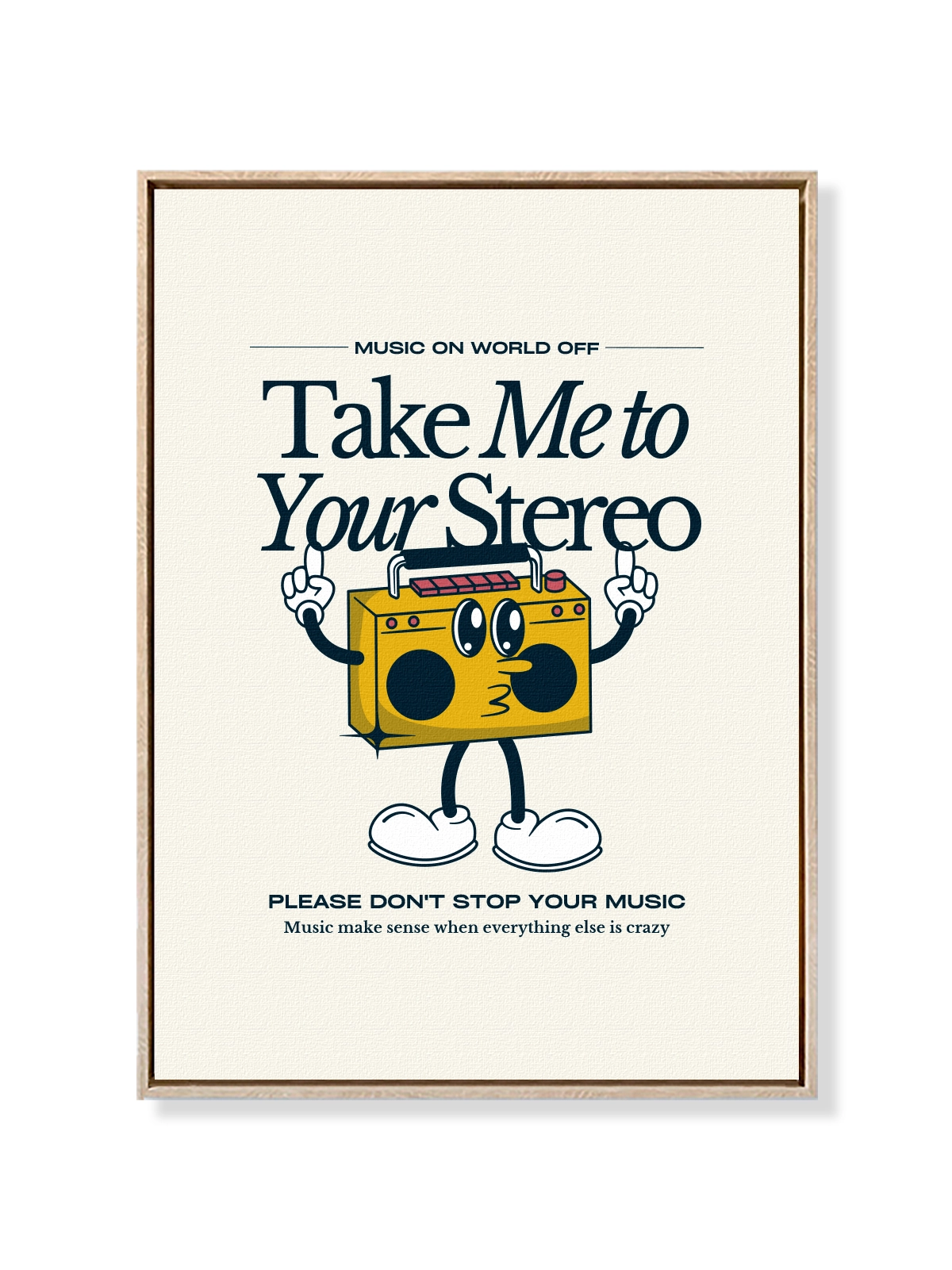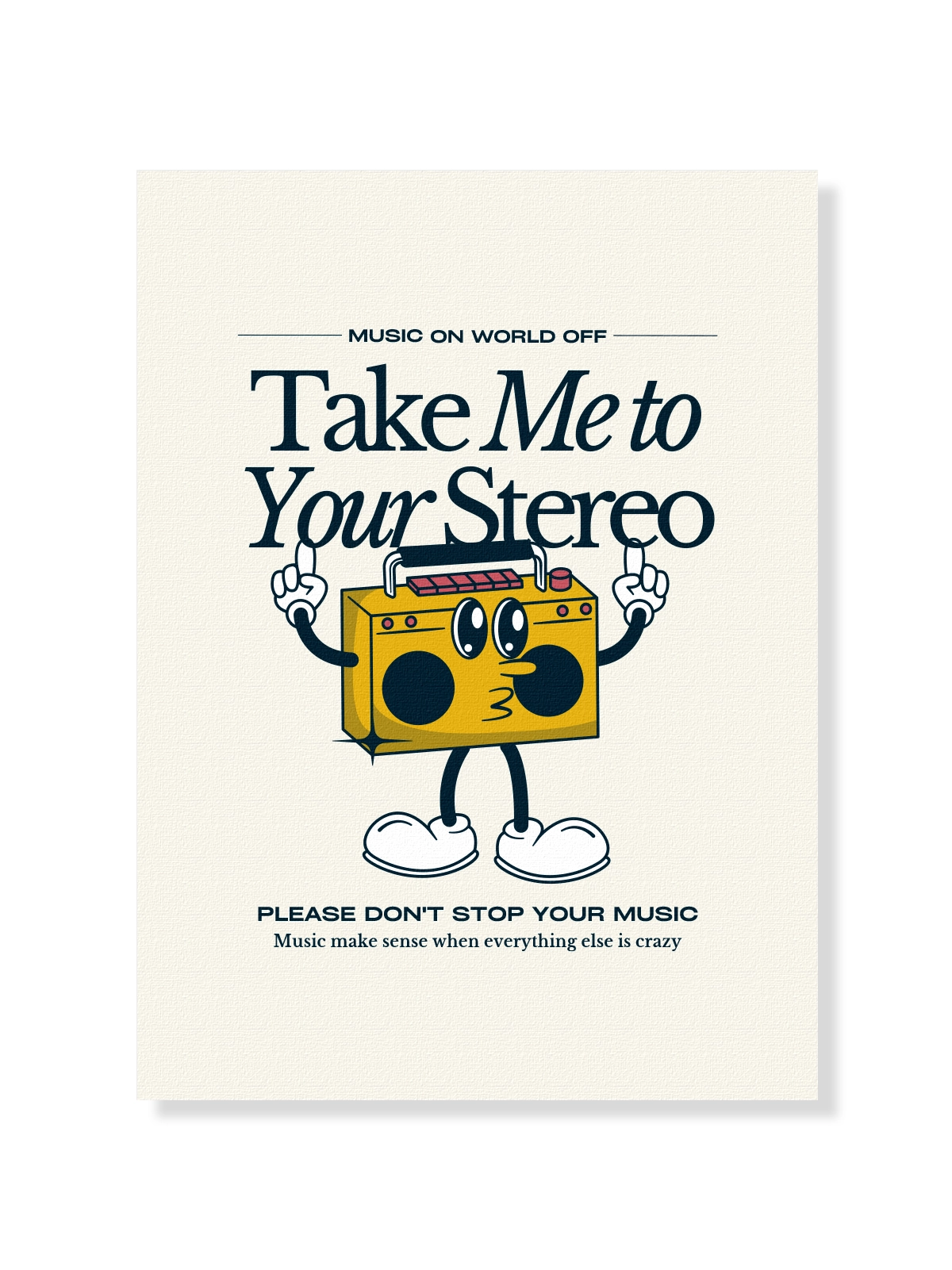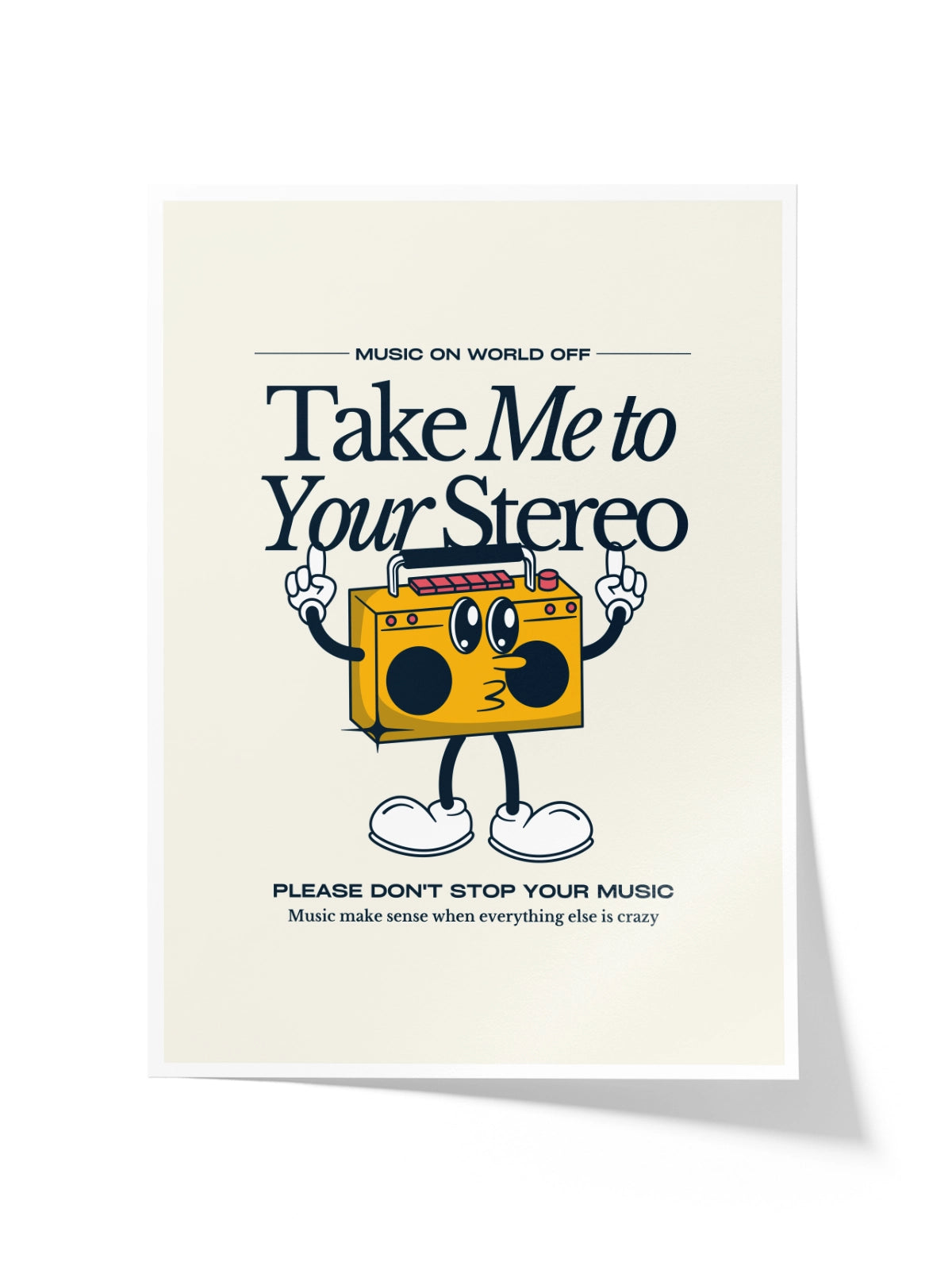 ---
Retro cartoon style illustration of a stereo with the quote " Take Me To Your Stereo " in dark navy blue text on a beige background. The perfect print to show your passion for music.