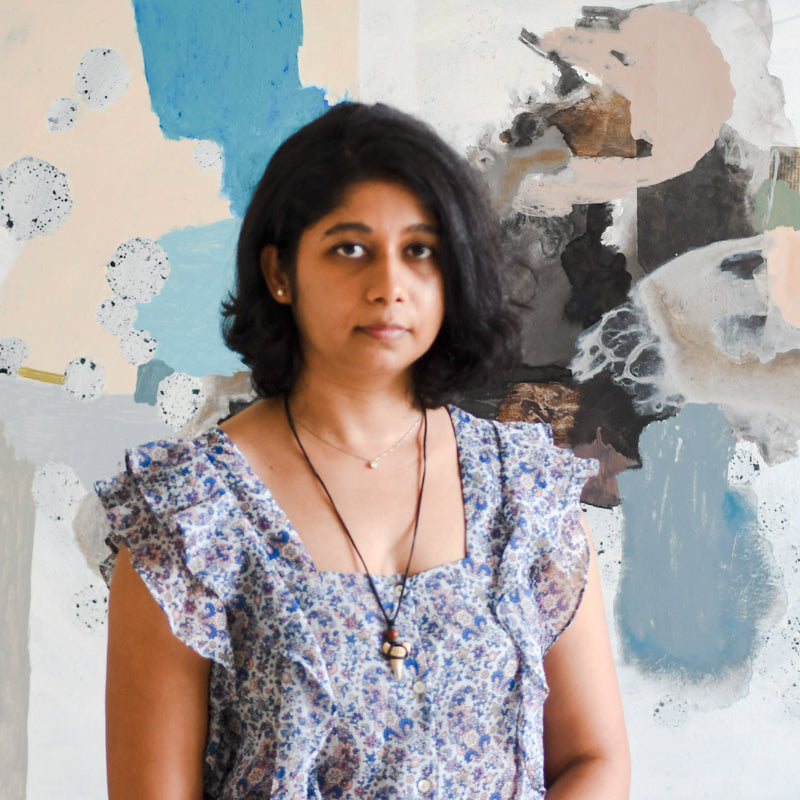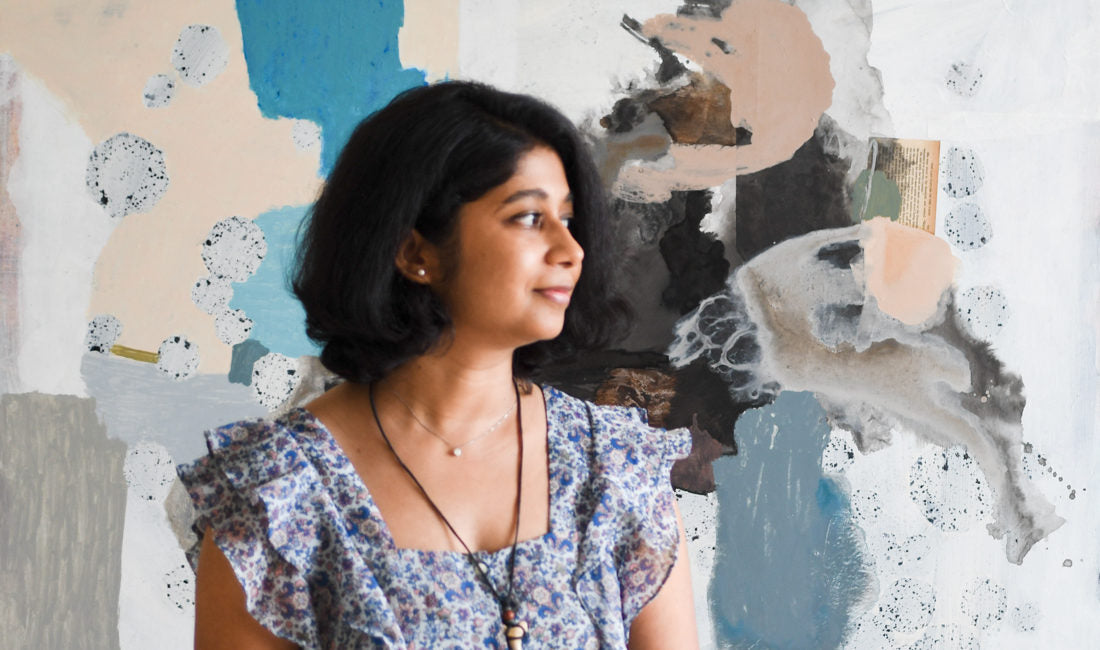 Swati Singh
abstract connection
Swati Singh is a Singapore-based abstract expressionist artist who finds inspiration in the endless possibilities of colour, texture, shape and order in the apparent disorder of nature. His artwork reflects his interest in exploring human emotions and the natural environment, using acrylics and mixed media on canvas and paper.

Each composition is a mixture of delicacy and strength, with vivid colors and abstract shapes that invite the viewer to explore new possibilities of connection with the world around them. Singh has a remarkable ability to create unique compositions that evoke a sense of movement and energy through the use of strokes and textures.

His art has been exhibited in various galleries and exhibitions in Singapore and elsewhere in Asia, gaining recognition for his distinctive and original style.
this artist
we love it for
His artistic practice is exploratory and process-based, resulting in visually appealing and striking paintings. It is difficult not to be captivated by one of his works.
References
Nature is his greatest inspiration, and he always returns to it for ideas to develop his own artistic style. He especially admires the works of Helen Frankenthaler, Cy Twombly, and Per Kirkeby, among others.
Technique
He works primarily with acrylic paints, inks, collages, and drawing mediums on canvas and paper. He has also begun to explore screen printing as an additional component of his work.
A curiosity
Did you know that Swati is a biologist? She's a biologist by training, but exploring the canvas brings her more joy than exploring a petri dish.
Discover his most outstanding work
Plays