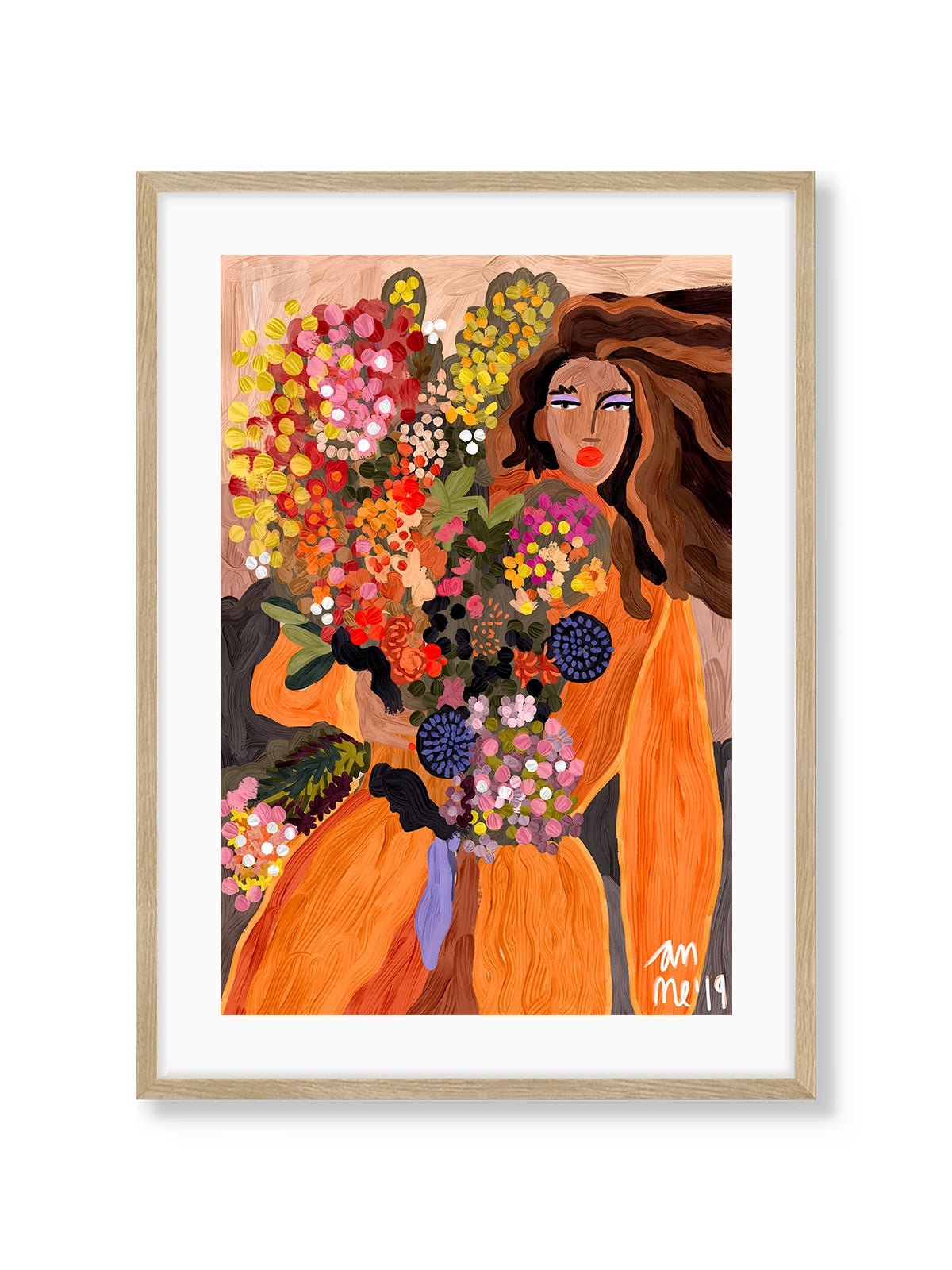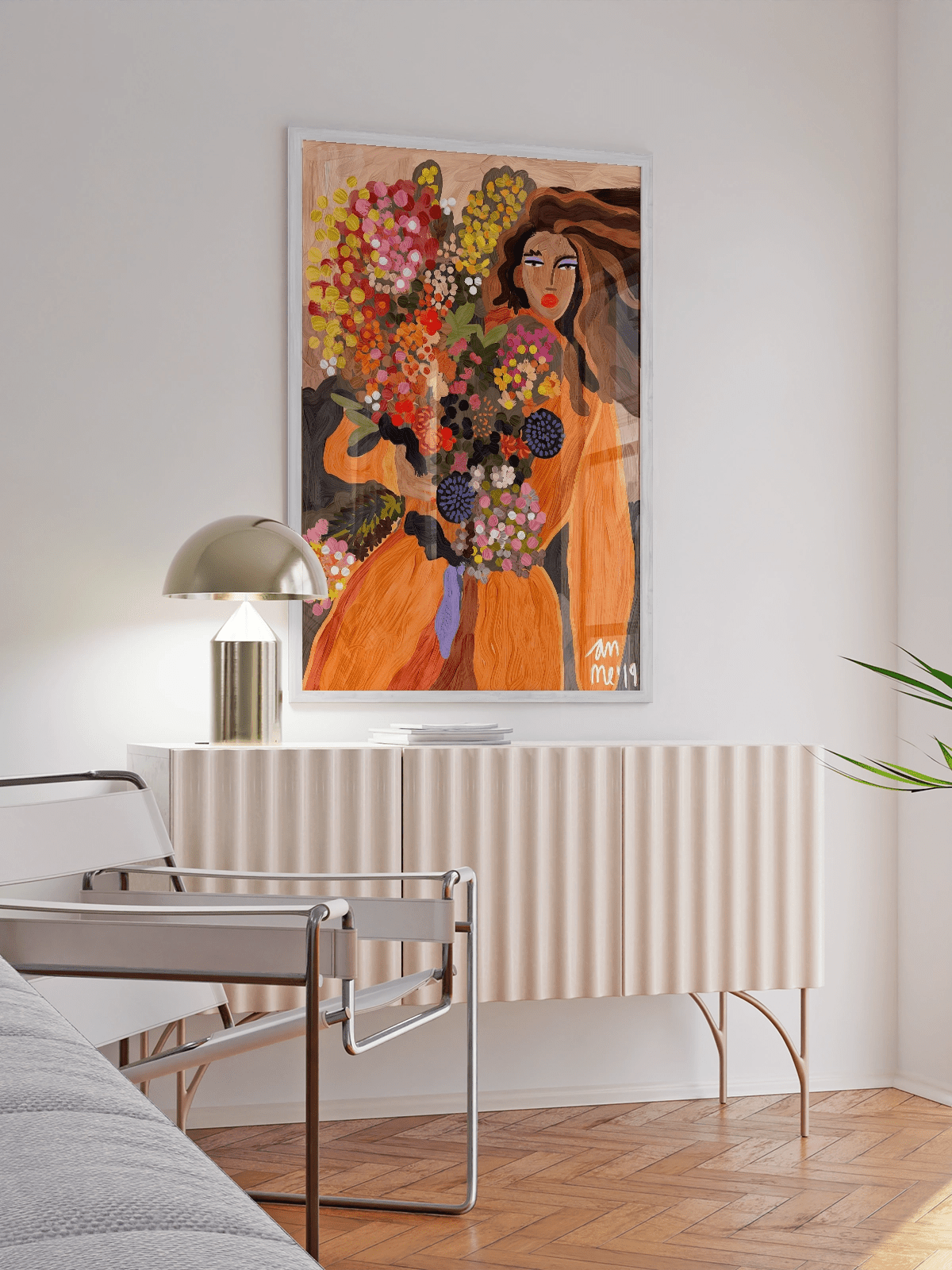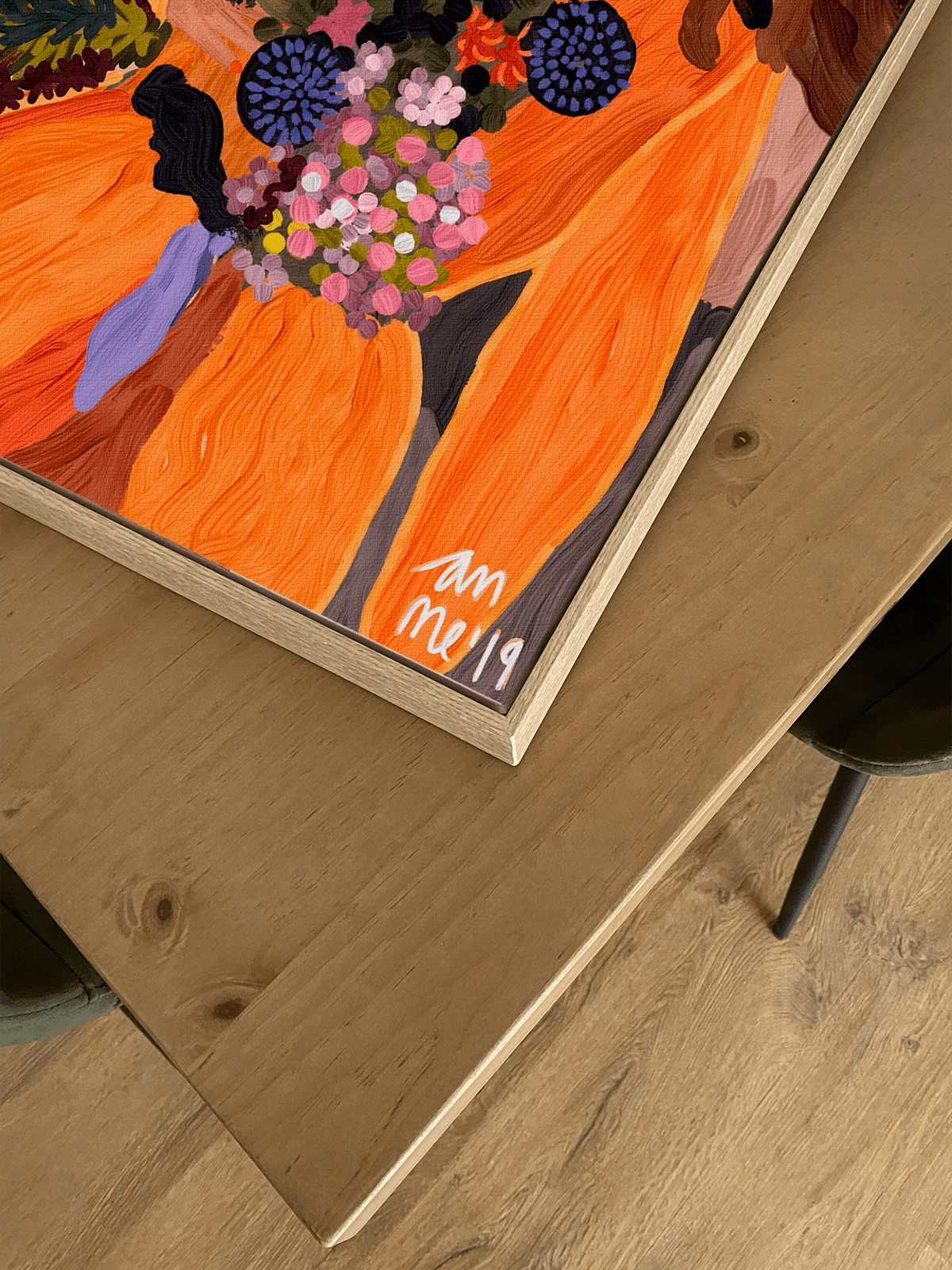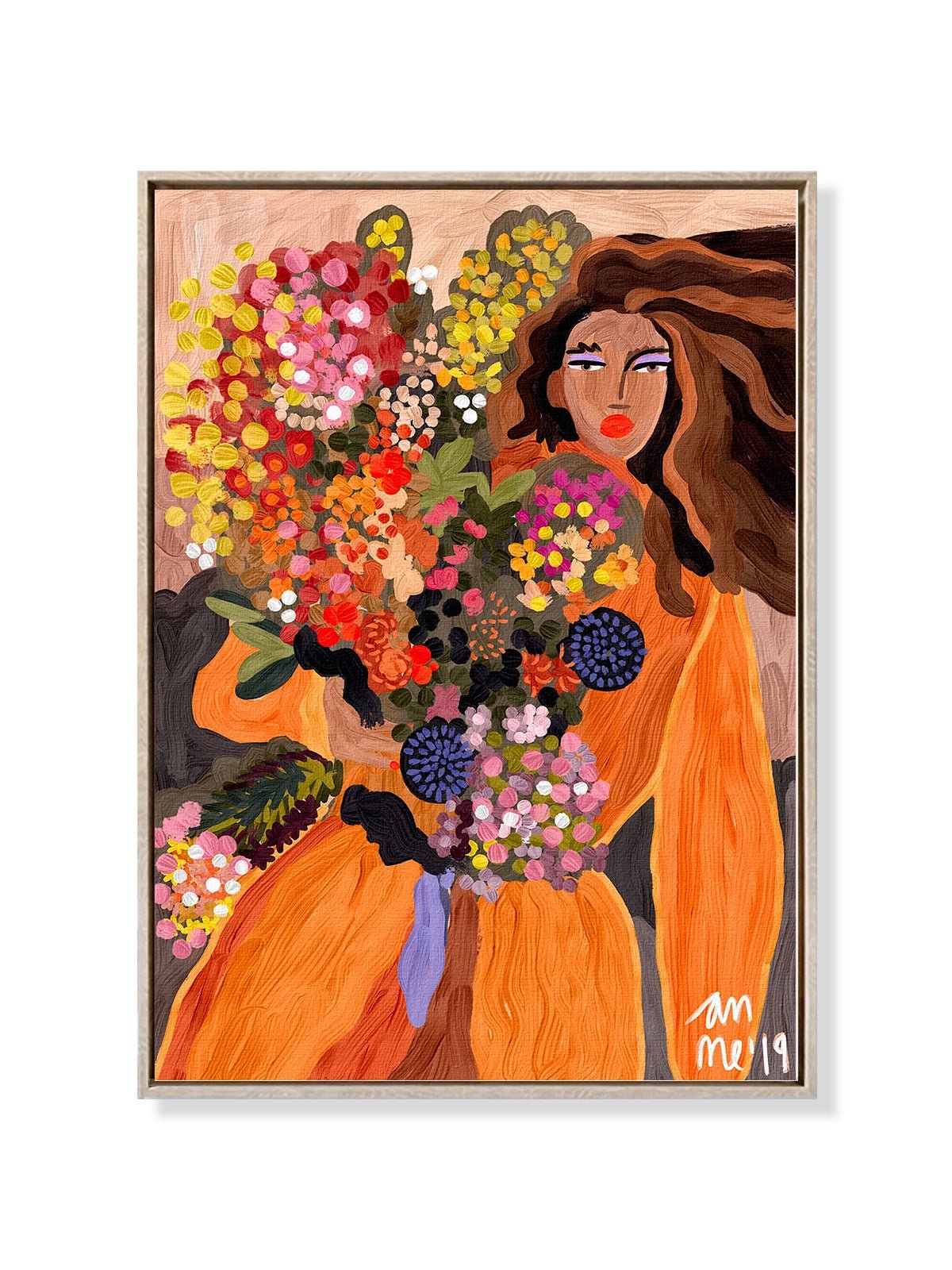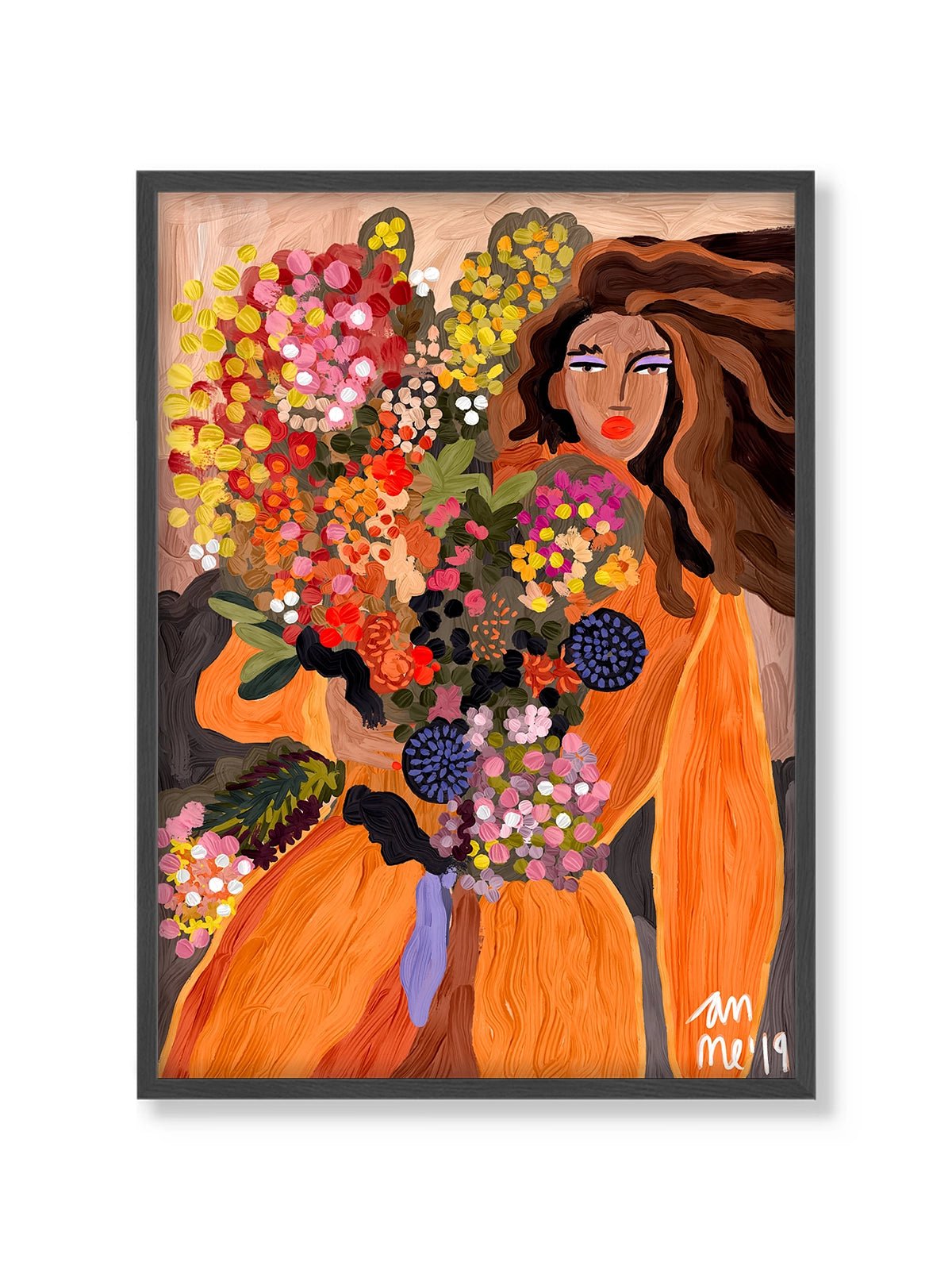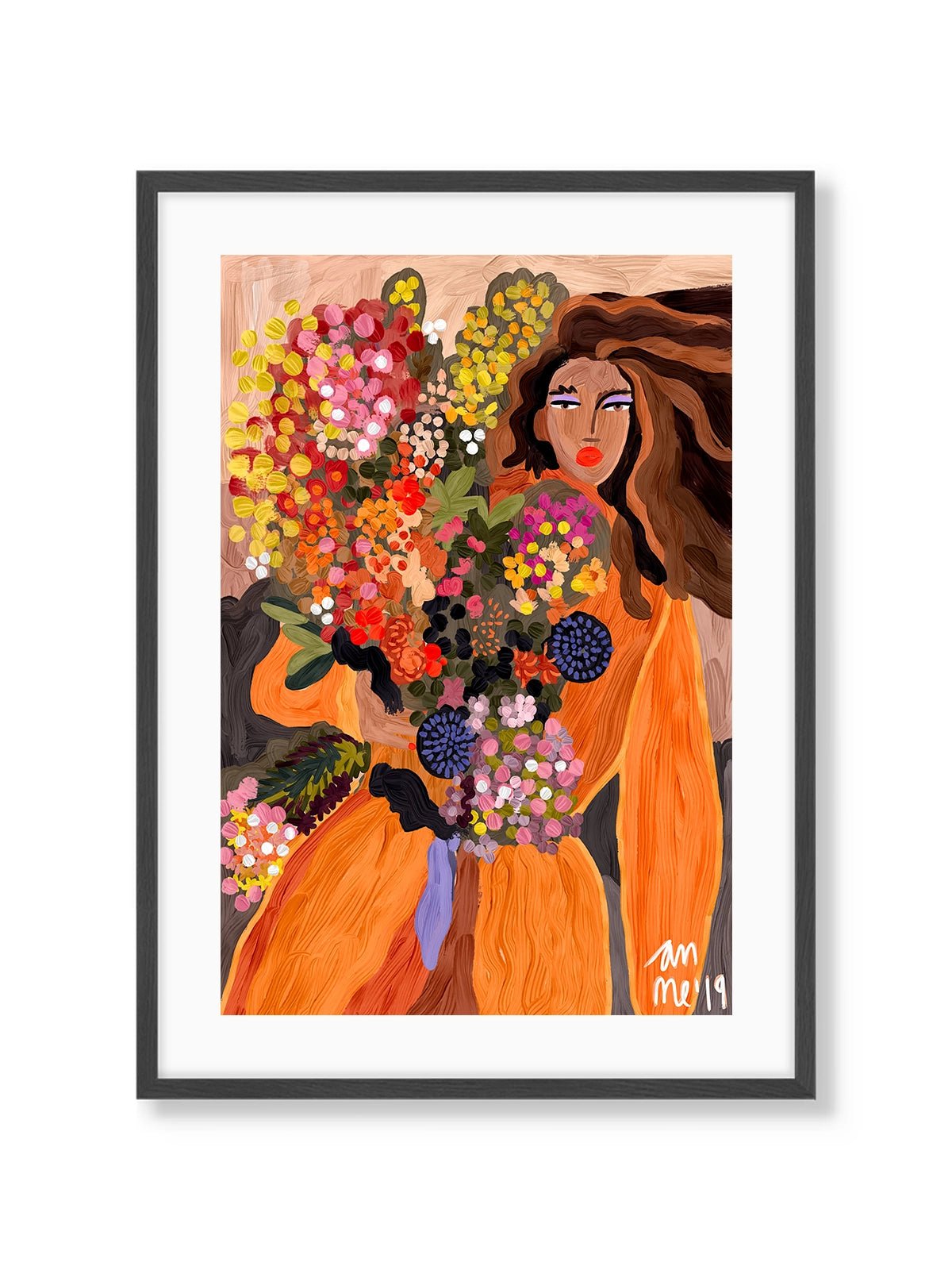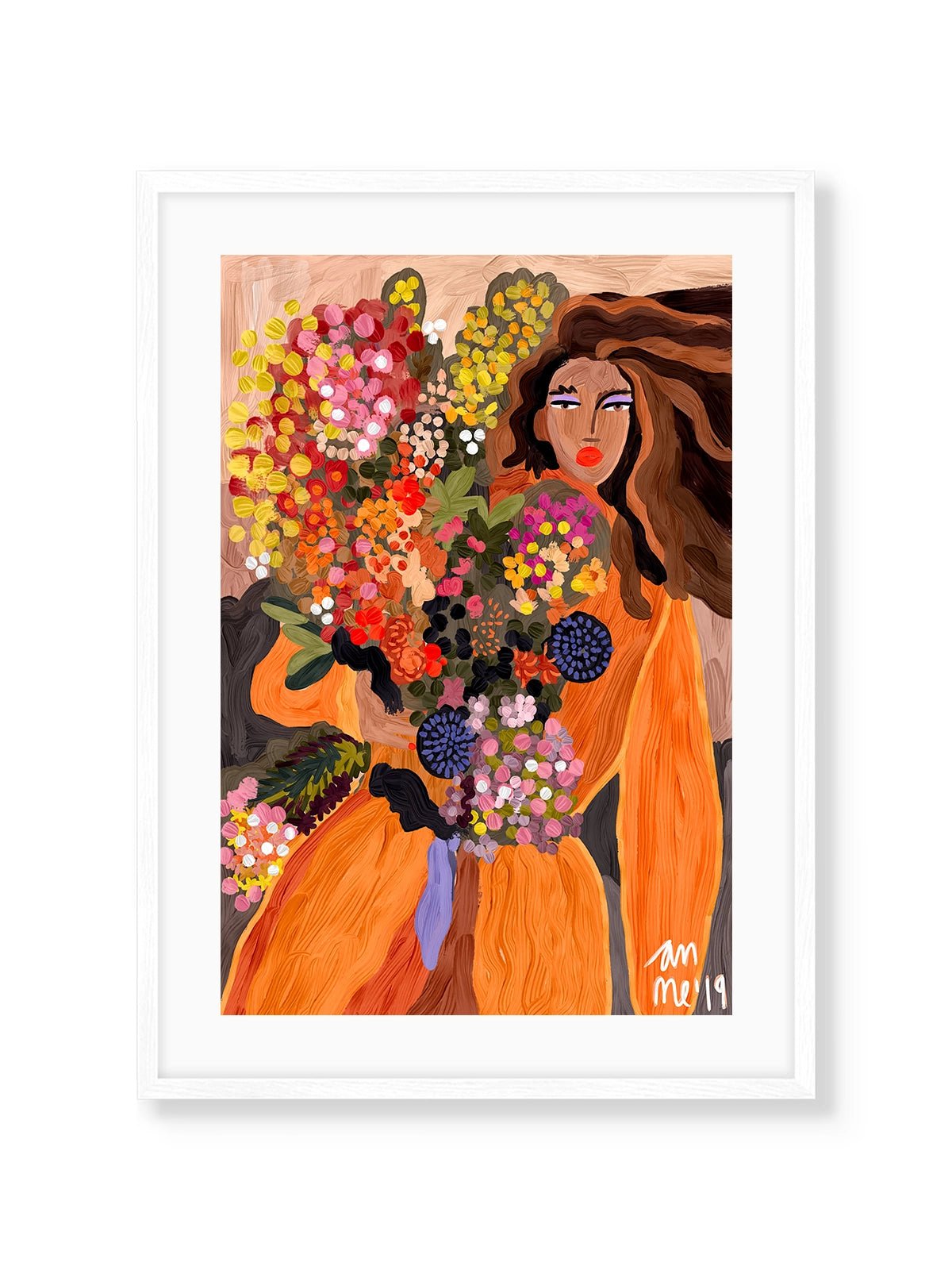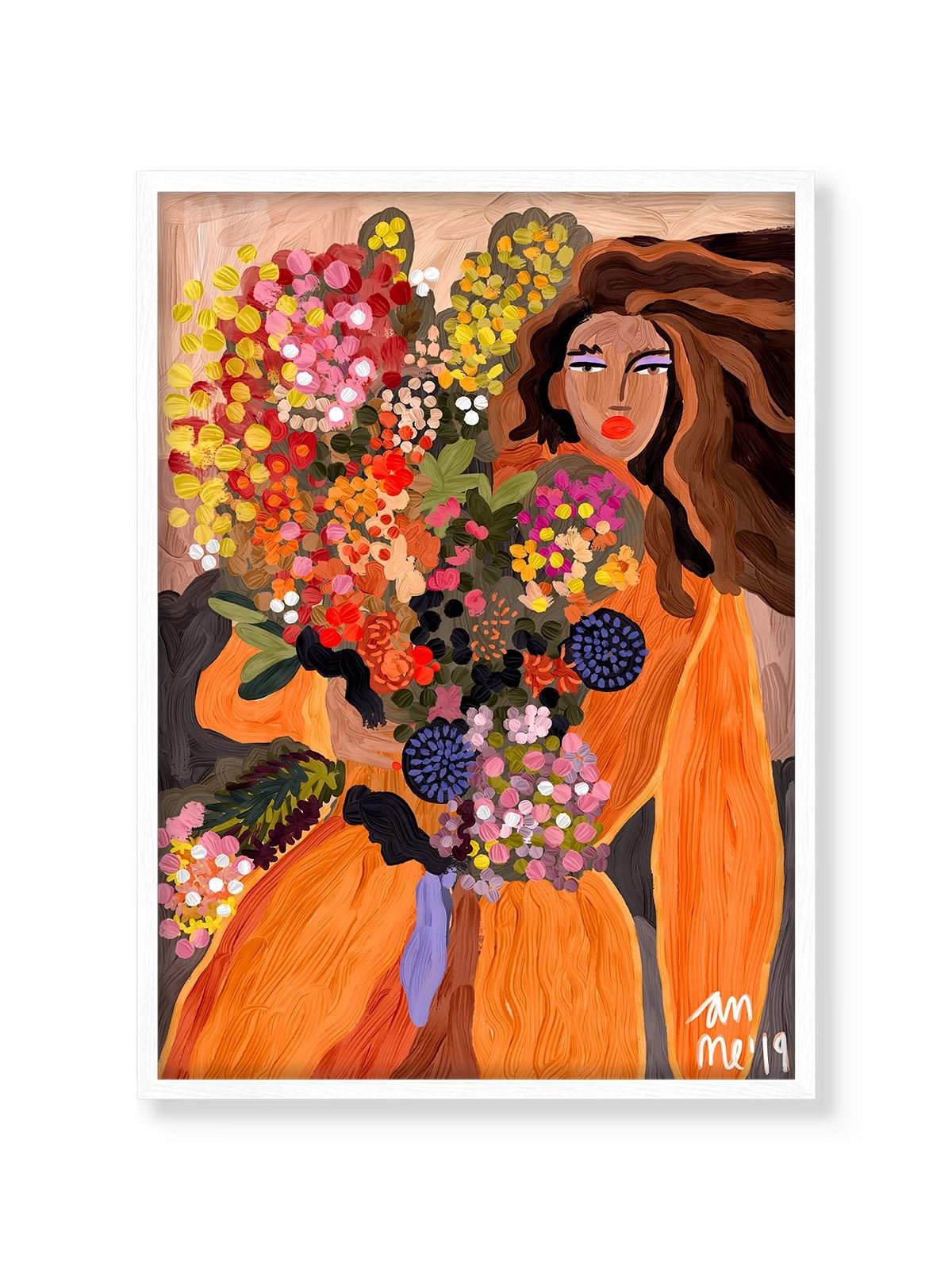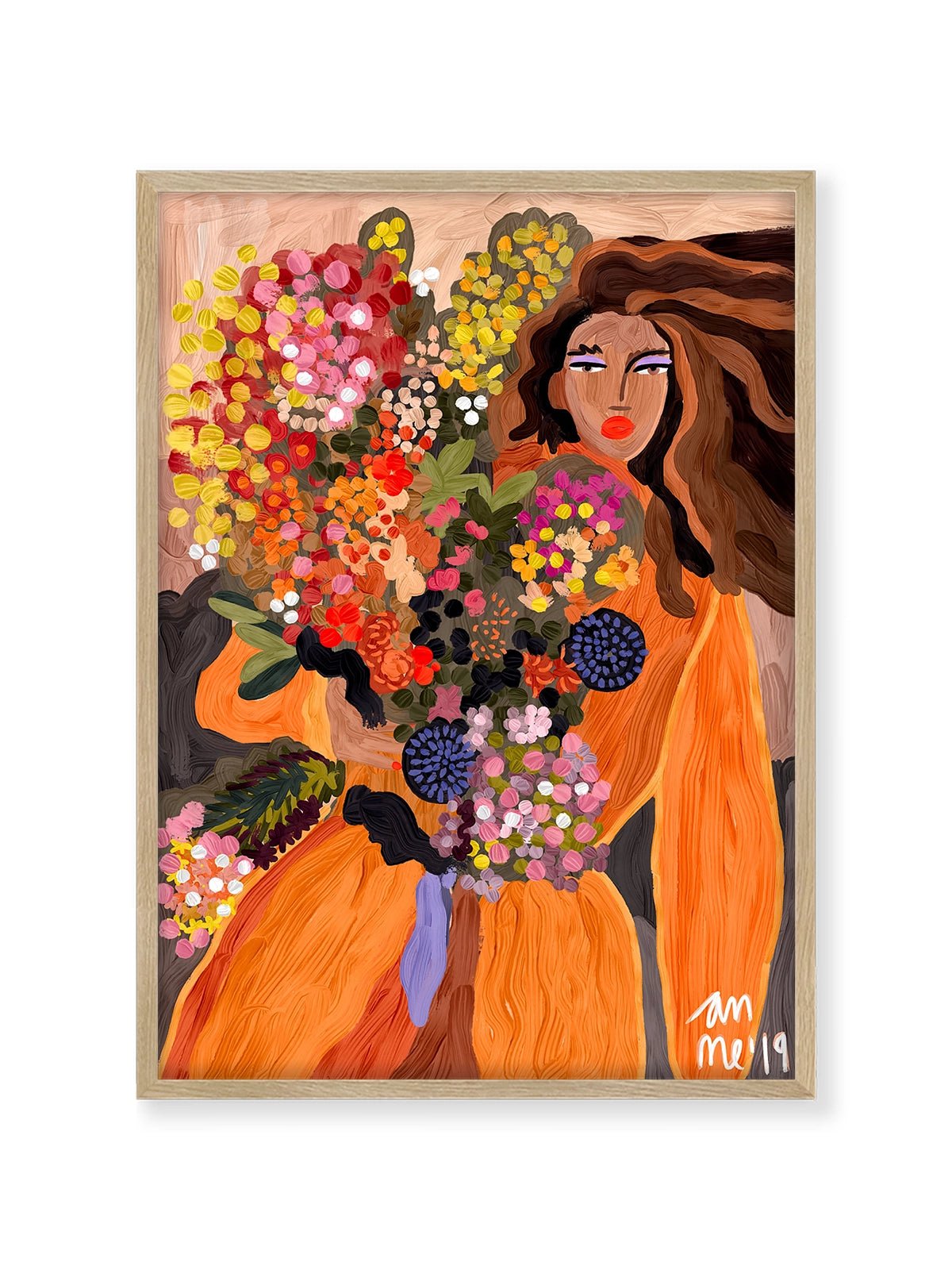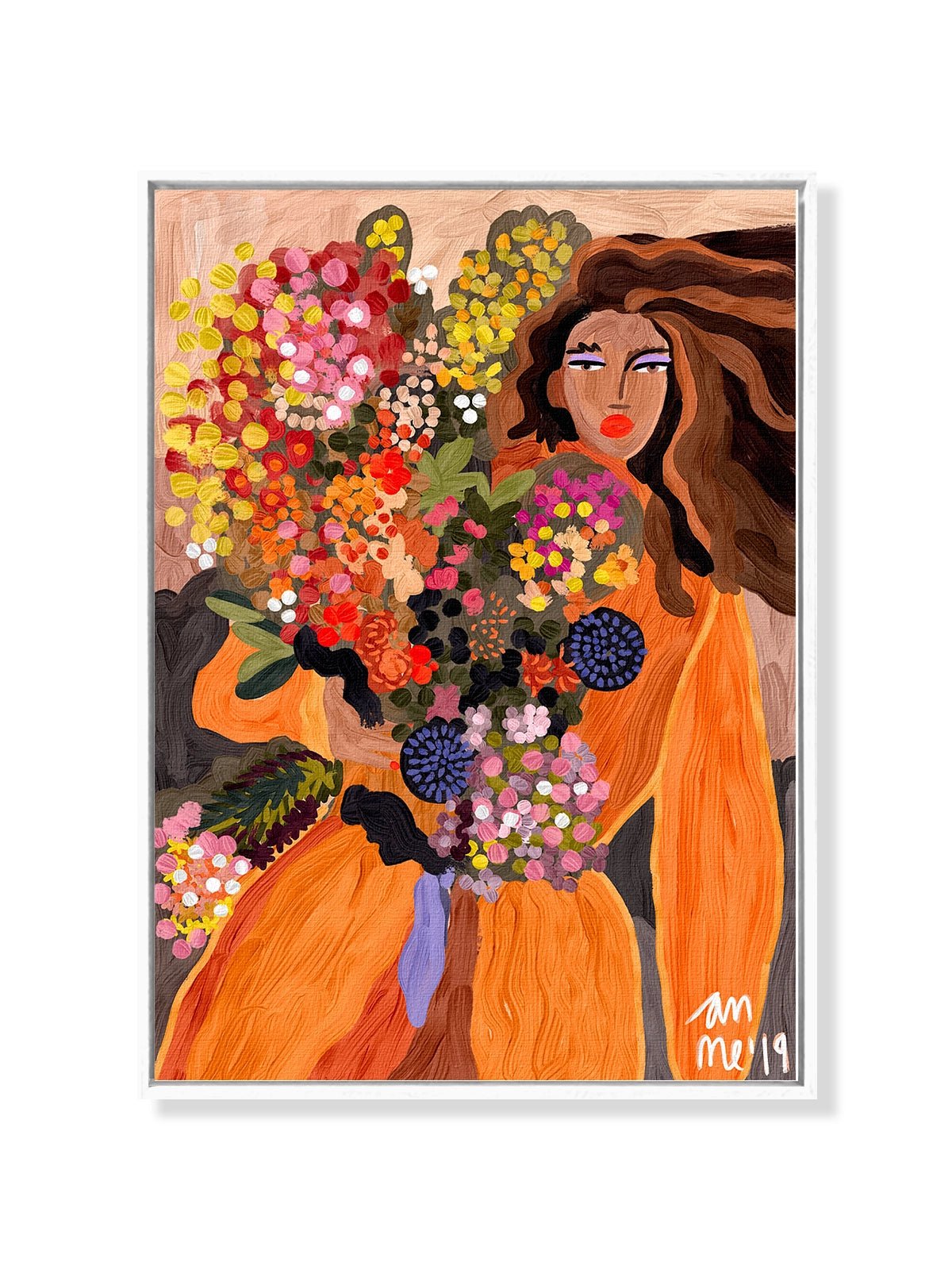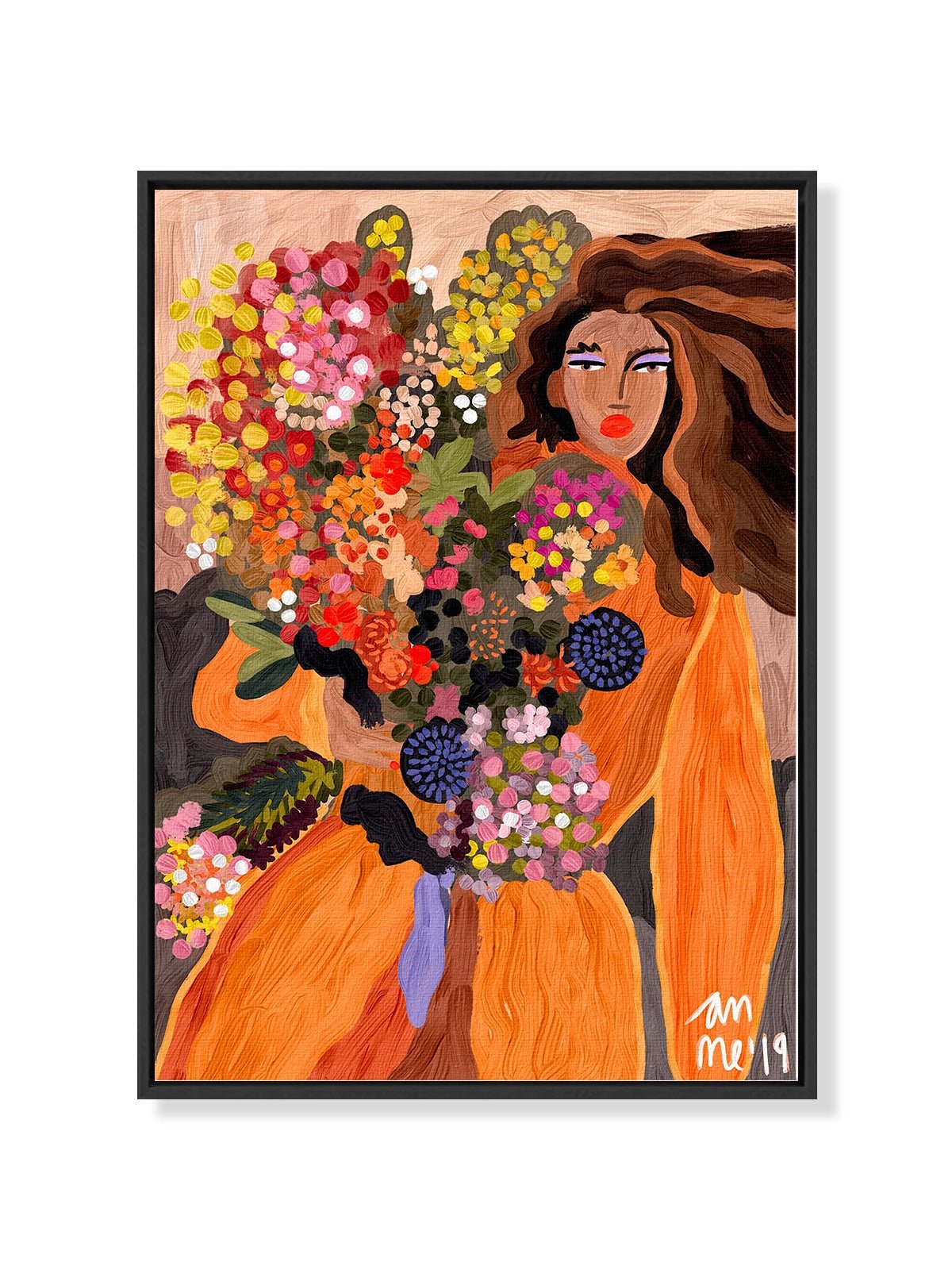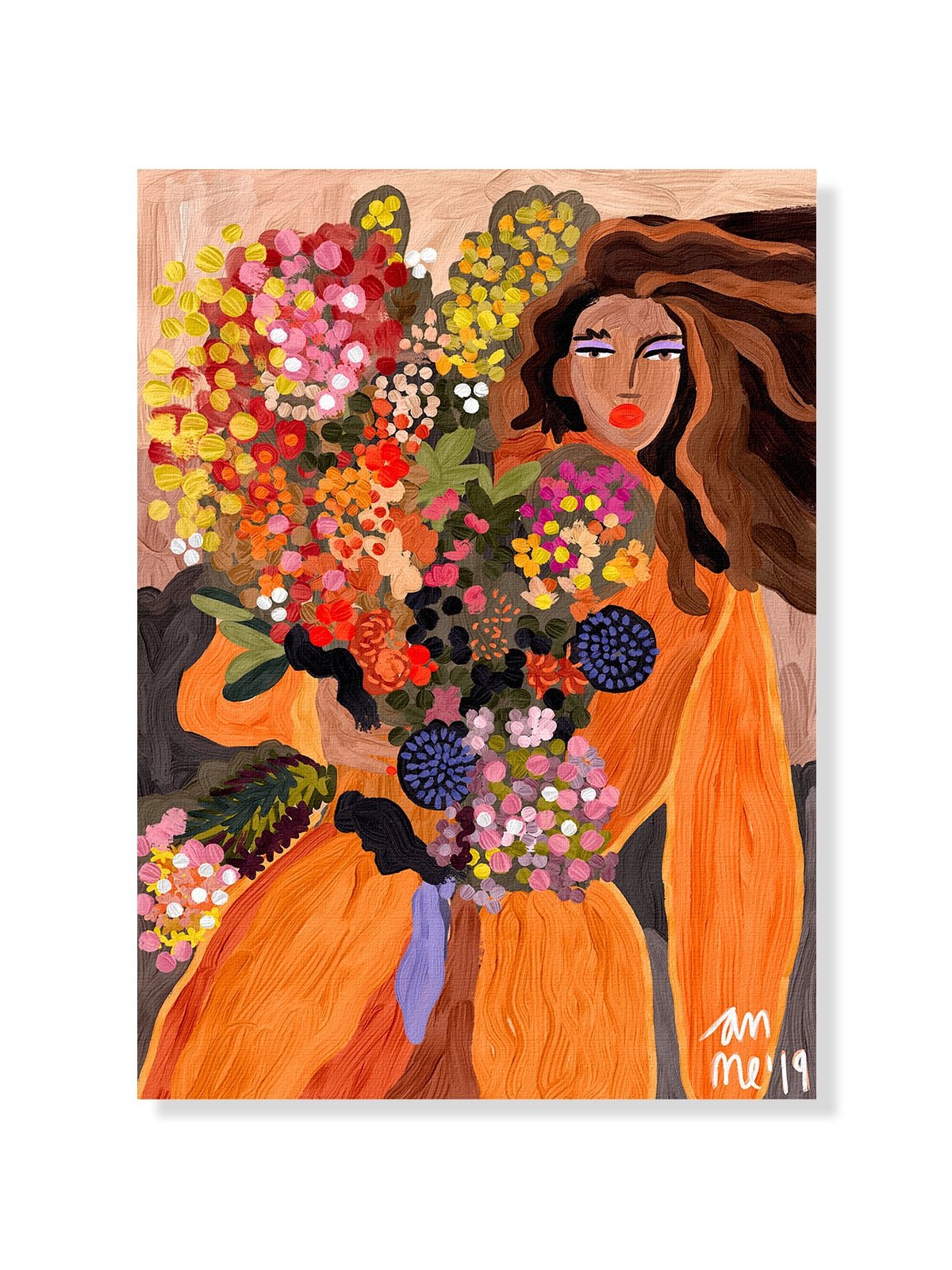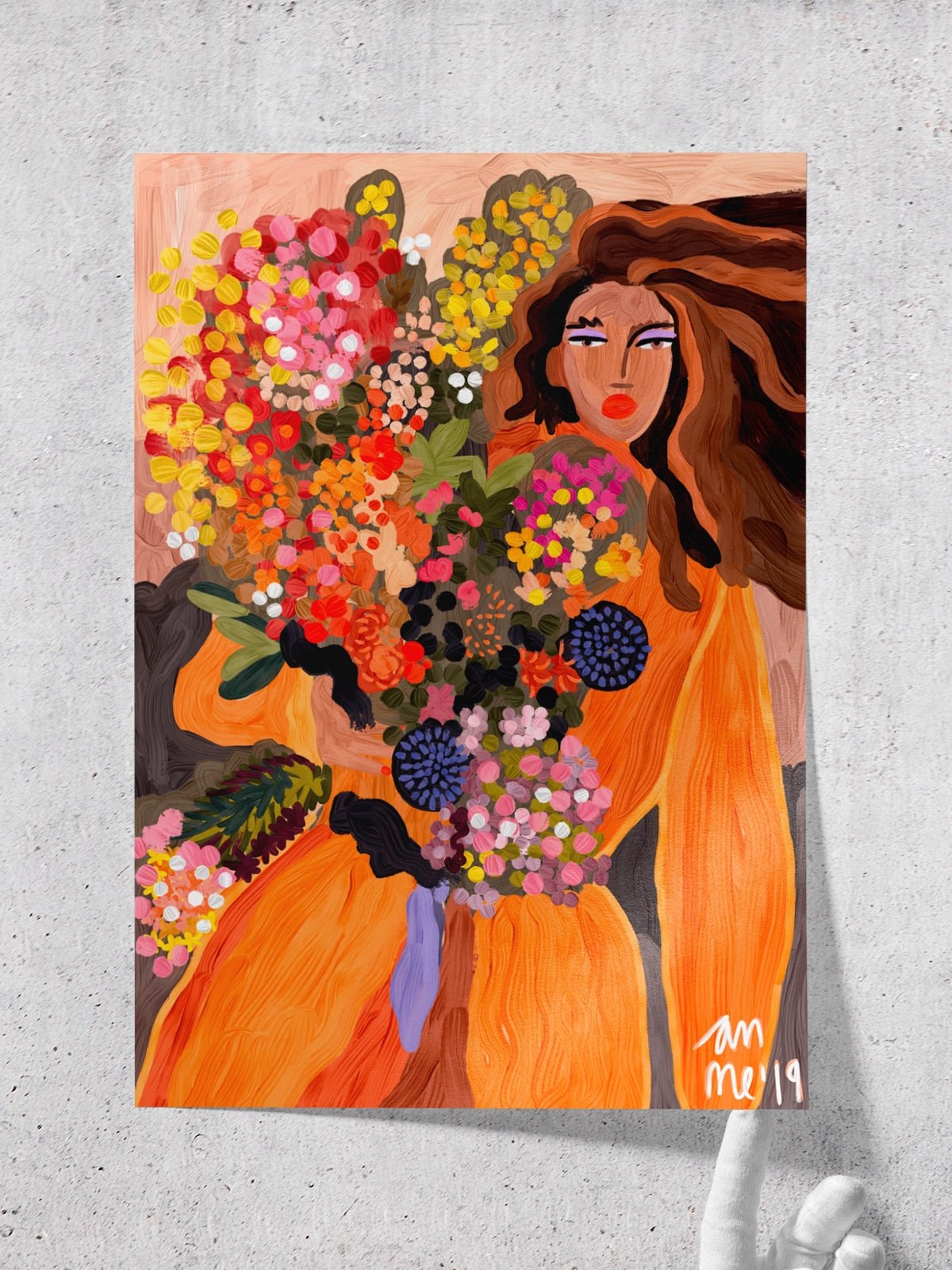 Autumn Spring
---
Autumnal Spring is a work that has all the essential elements at each time of the year, even if said transition is fictitious. On one side are the colorful spring flowers held by an elegant woman. On the other hand, the rest of the work is impregnated with that orange tone that evokes the autumn season. Undoubtedly an intelligent and desired mix by the artist Ana Clerici, always focused on women as the main figure and influenced by the genius of artists such as Henri Matisse or Pablo Picasso, who extends their drawings through lines and brushstrokes that define the personality and situations of each of its protagonists.
Each item is made once the purchase has been made. In this way, we do not keep prefabricated stock and thus guarantee the best quality and state of the materials.

All items include:
- Certificate of authenticity.
- Accessories to hang on the wall.

Materials used for manufacturing:

Print : HP Satin Photo Paper 280g (Museum Quality).
Canvas : HP Artist Matte Canvas 312g. Canvas on a wooden frame.
Wood : framing with extracted from sustainable forests with FSC® certificate.
Methacrylate : resistant security methacrylate (only in framed sheets).


At Nomadart we do not depend on external suppliers to manufacture our products. The entire manufacturing process is supervised by the Nomadart team at our factory in Spain.
Shipping : the shipping of your purchase depends on the chosen product. Depending on the delivery average, you will receive your order between 3 and 5 business days . We work with the best logistics providers so that your purchase arrives in perfect condition.

Returns : if you want to make a return, you have 14 days to make the request . The return shipping cost is the responsibility of the customer (except in those cases where the product has arrived in poor condition).

Do you have more questions? Visit the Help Center
- Certificate of authenticity.
- Accessories for hanging on the wall.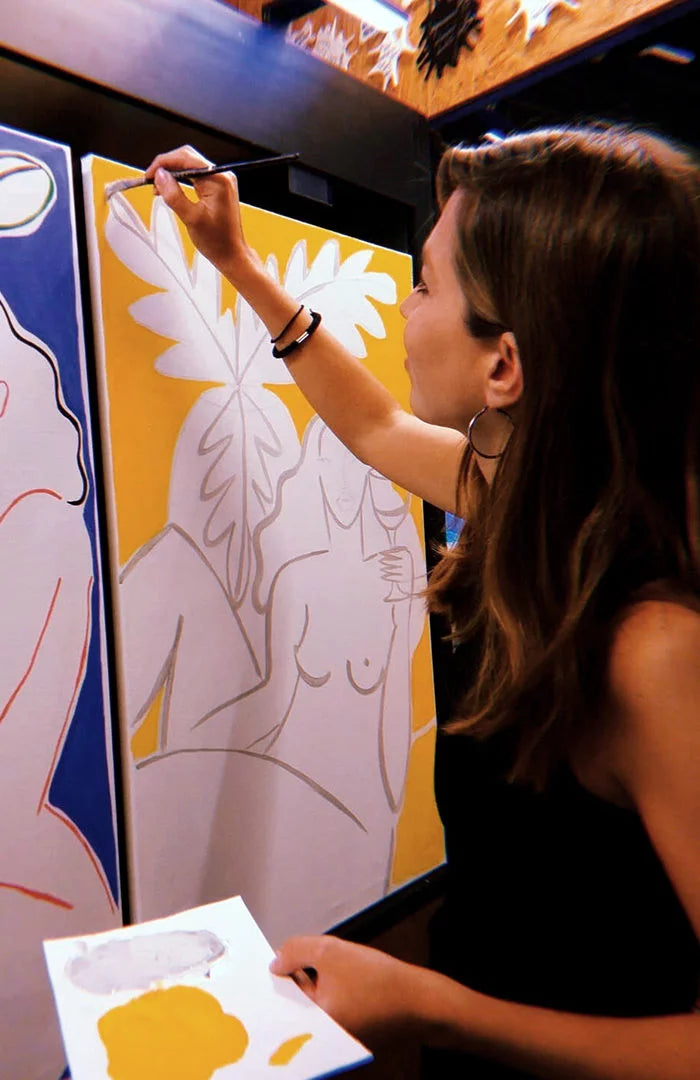 Artist
Ana Clerici
Ana Clerici is an Argentine artist currently residing in Barcelona. His drawings extend through lines and brushstrokes that manage to perfectly capture the personality and situations of each of his protagonists, always women of today as main figures.
Learn more