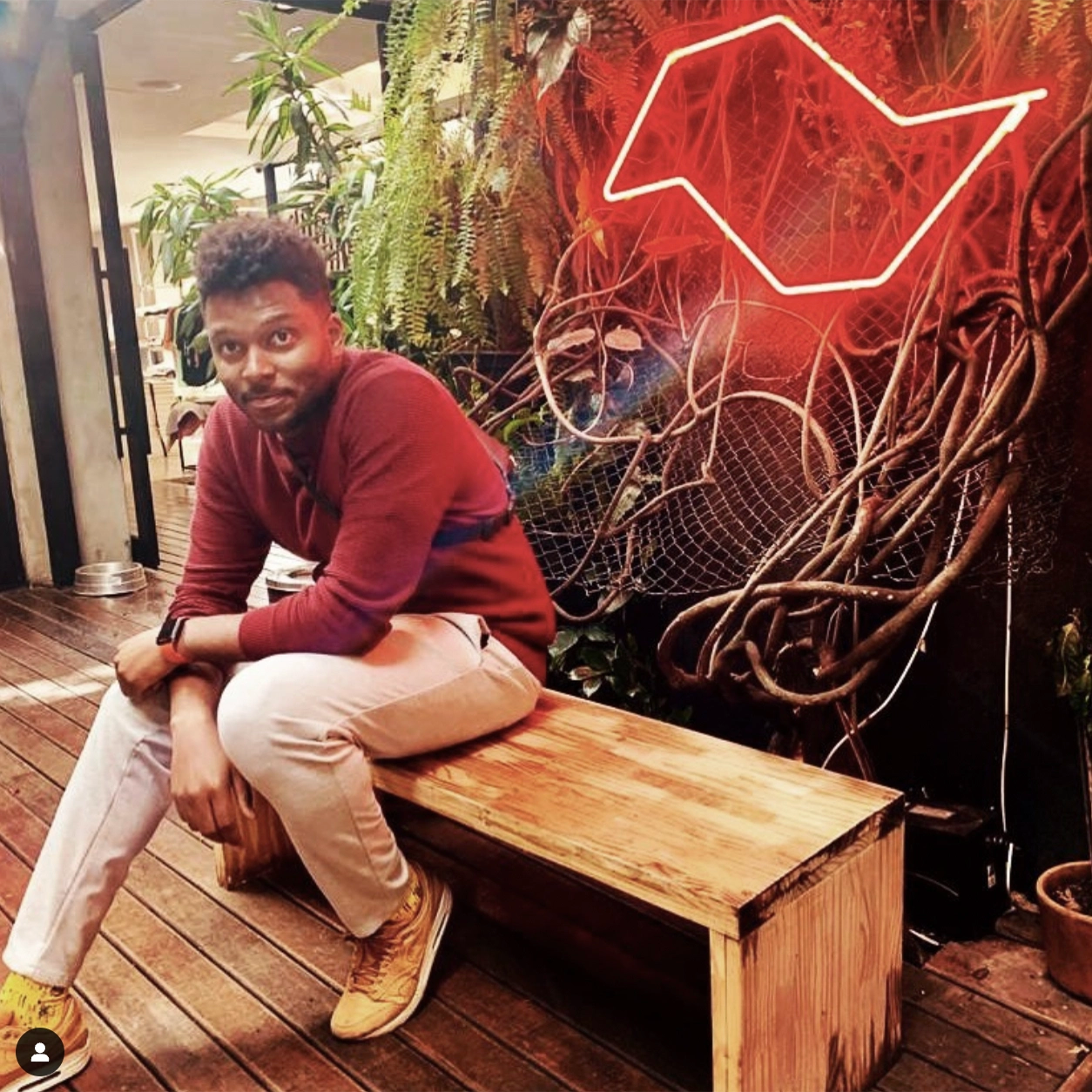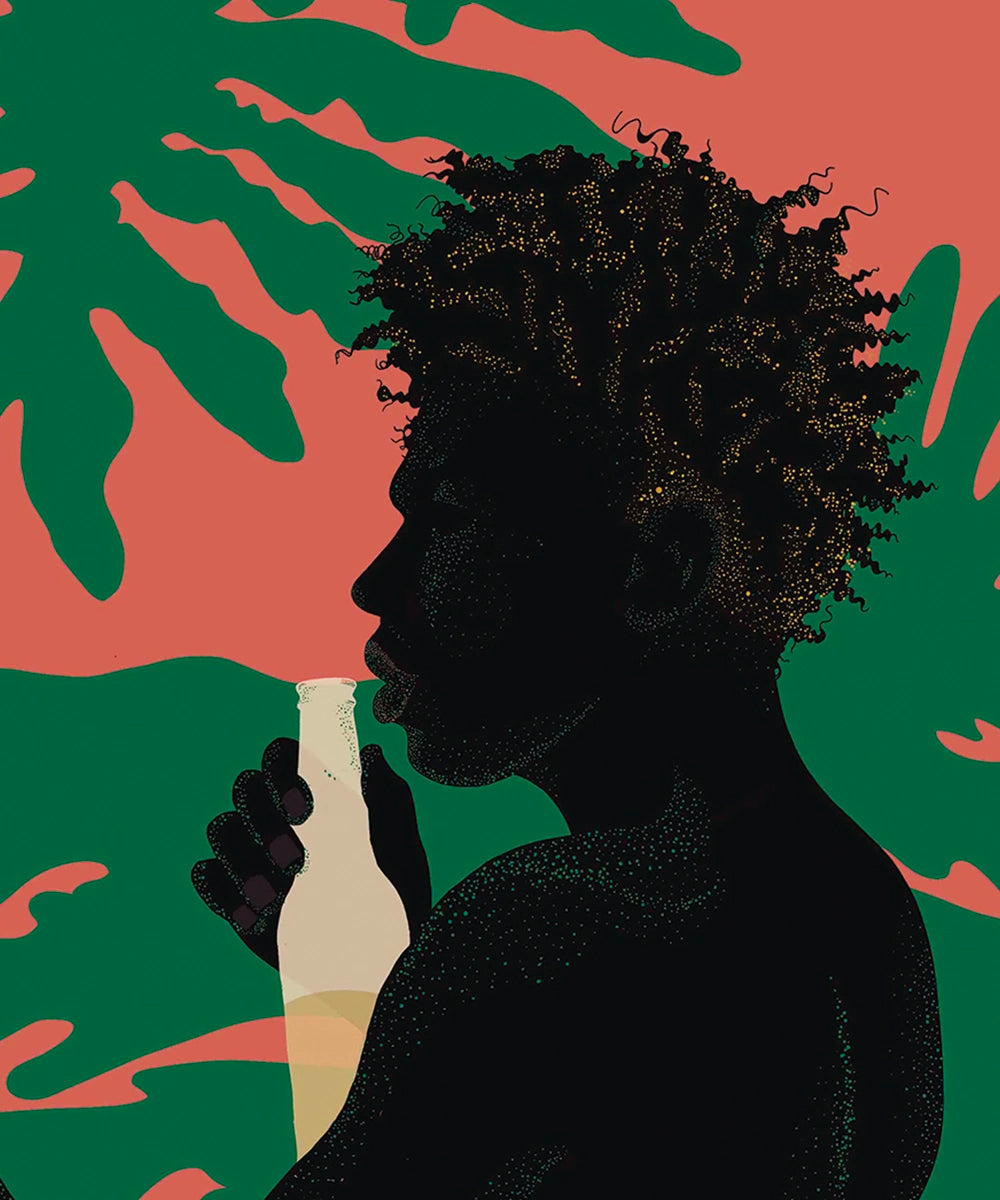 Work
Black Power
GG✷OBRABO is a multidisciplinary visual artist in search of a connection with Brazilian Amerindian and Afrodiasporic history and heritage. His passion for art intersects with psychoanalysis, Pan-Africanism, Afrofuturism and the desire to question, analyze and constitute himself as a subject conscious of his own identity and his time.

Believing in the continuous need to imagine and dream of the future rather than accepting its predestined nature, the artist skillfully weaves elements of the past, present and potential trajectories within his artistic creations. This approach is embodied in a positive, egalitarian narrative that resonates with themes of black aesthetic affirmation, equality, and interconnectedness with the earth and its bounties. In addition to his artistic endeavors, he also contributes in the fields of user experience and graphic design, further demonstrating his versatile creative talent.
this artist
we love it for
Empowerment is part of her artistic DNA. Sex doesn't matter, skin color doesn't matter, social status doesn't matter... only the attitude of a new generation matters.
References
HIS artistic process is anchored in the profound influence of the Afro-Atlantic diaspora, a historical tapestry that has profoundly shaped the cultures of the Americas. This rich heritage is a source of inspiration that imbues her work with the vibrant stories, traditions and resilience of the diaspora.

Fundamental to her creative career is her deep belief in the transformative power of beauty. Wholeheartedly embrace the idea that beauty can uplift, inspire and offer hope. She finds profound beauty in the diverse expressions of blackness, and this celebration of black beauty is a guiding force in her artistic exploration.

Among the artists who have left an indelible mark on his creative career, he holds Brazilian luminaries such as Rubem Valentining, Heitor dos Prazeres, Rosana Paulino and Abdias do Nascimento in high esteem. His works echo the complexities of Brazilian culture, providing him with diverse perspectives and endless inspiration.

His artistic repertoire extends to street and digital art, where he finds a dynamic playing field for my ideas. Platforms like Instagram and Pinterest are essential sources for your artistic research and development, connecting you to a global community of creatives and exposing you to diverse creative expressions.
Technique
Obrabo's art thrives in the digital realm, where the iPad and Procreate are his trusted companions. A self-taught artist, he has never gone through the classrooms of an art school or received formal training. Instead, embrace the freedom to explore, guided only by the emotions and feelings that flow from your soul.

Their creative process begins with idea boards, which set the inspiring tone for each project. These visual compasses help you navigate the uncharted waters of your imagination, guiding you without stifling your curiosity.

Sketches are where ideas take shape, they are born from the depths of his mind and heart. It is not concerned with what is "right" or "wrong", but with capturing the essence of emotions and thoughts. Each stroke is an experiment, a fearless exploration of his inner landscape.

In the final phase, Procreate turns your feelings into art. Weave colors, textures and nuances layer upon layer, letting each piece evolve organically. The result is not just an image, but a snapshot of your soul, a visual manifestation of the emotions that arise within you.
A curiosity
Did you know that Obrabo currently works as a UX designer? A path that entered his professional career by chance. Although he sincerely appreciates this field and its opportunities, his true passion lies in art. UX design has been a rewarding and stable part of her career, but her heart beats for the creative canvas of the art world.

In 2017 and 2018, he embarked on a transformative chapter of his life, residing in Dubai. This experience was incredible as it allowed you to immerse yourself in a region rich in culture and diversity. He had the privilege of meeting individuals from walks of life that he could never have met in Brazil. During this period, he had the unique opportunity to explore ten different countries, each with its particular charm.

During his stay in Dubai, he developed a unique ritual to make the most of his daily commute. Every day he got on a train that took him to work for an hour. Although it could have been idle time, he took the opportunity to rekindle a childhood passion: drawing. Armed with his iPad, he began to draw, bringing his latent creative impulses to life.
Discover his most outstanding work
Plays